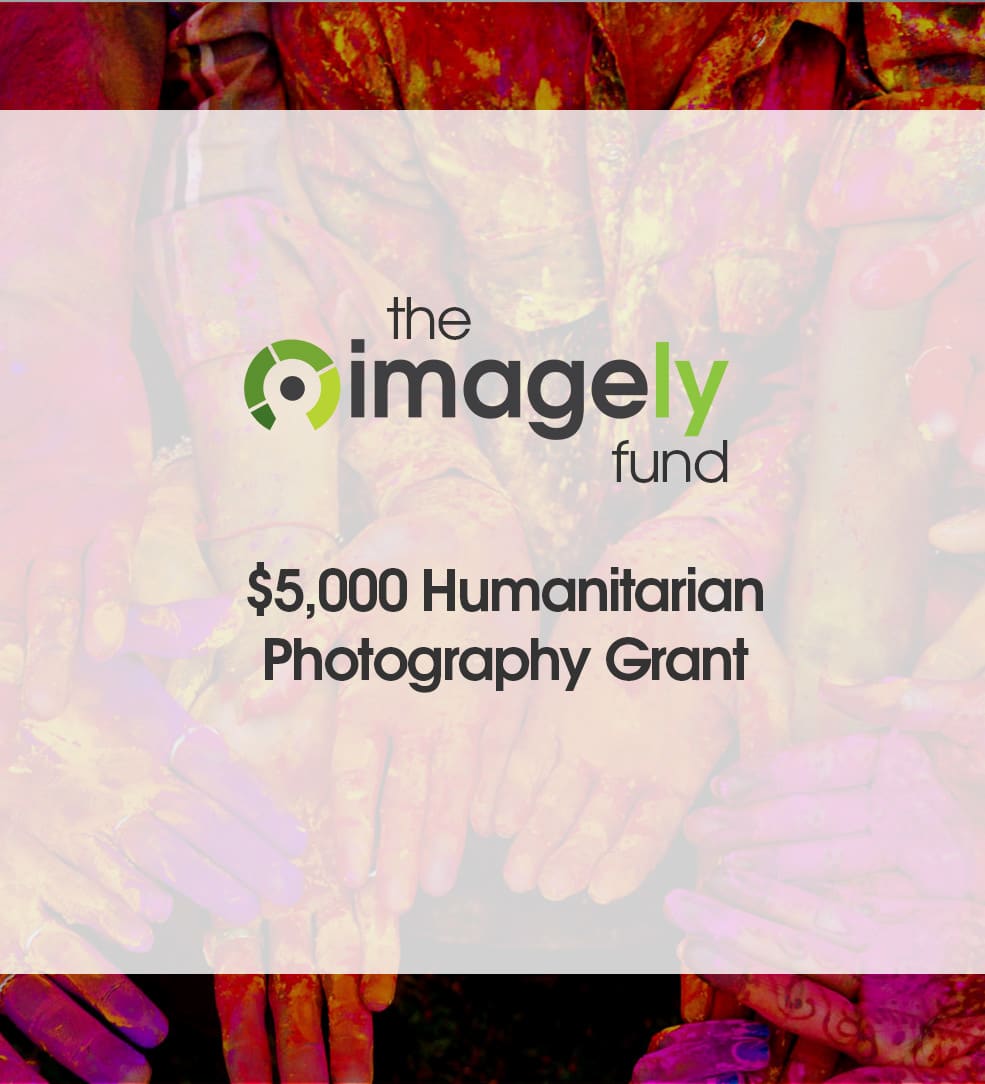 Calling all environmental and humanitarian photographers — the 2017 Imagely Fund is now officially open!
We are excited and honored to begin our 6th grant cycle offering $5000 to one environmental or humanitarian photographer to use toward their project. This is truly my favorite time of the year at Imagely. Each grant season, we are all deeply humbled and inspired by the incredible work of so many photographers around the globe on a wide range of environmental and humanitarian issues. And each year, this grant reminds us of the power and impact of great imagery to be a force for positive change in the world.
Photographers interested in applying can head to the Imagely Fund page and submit a comprehensive, one-page statement that includes: a link to an online portfolio, a short bio, a short project description, a quick budget overview and info on any location-specific training, preparations and partnerships.
Applications are judged by our panel of distinguished reviewers. The winner becomes an Imagely Fellow for the calendar year from the announcement of his/her award until the announcement of the following year's award.
While this year's judges are still being finalized, past judges have included: Jim Brandenburg, Steve Winter, Art Wolfe, Steve McCurry, and Michael "Nick" Nichols. All of us at Imagely are deeply grateful to these esteemed judges who continue to give back to the photography community despite hectic shooting, teaching and travel schedules.