The Imagely Team is honored to announce award-winning humanitarian and conflict photographer Giles Clarke as the 2017 Imagely Fund Fellow.
Giles' work Invisible Crisis, documents the devastating impact of the ongoing war in Yemen. Following the 2015 takeover of Sana'a by Houthi rebels, the country has been beset by poverty, famine, food insecurity and sanitation-related diseases. In February 2018, the World Health Organization declared that the country's already-catastrophic cholera epidemic would likely intensify following the rainy season. Destruction of critical infrastructure has inhibited access to even basic health care. The United Nations currently estimates that more than 20 million people are in need of humanitarian assistance.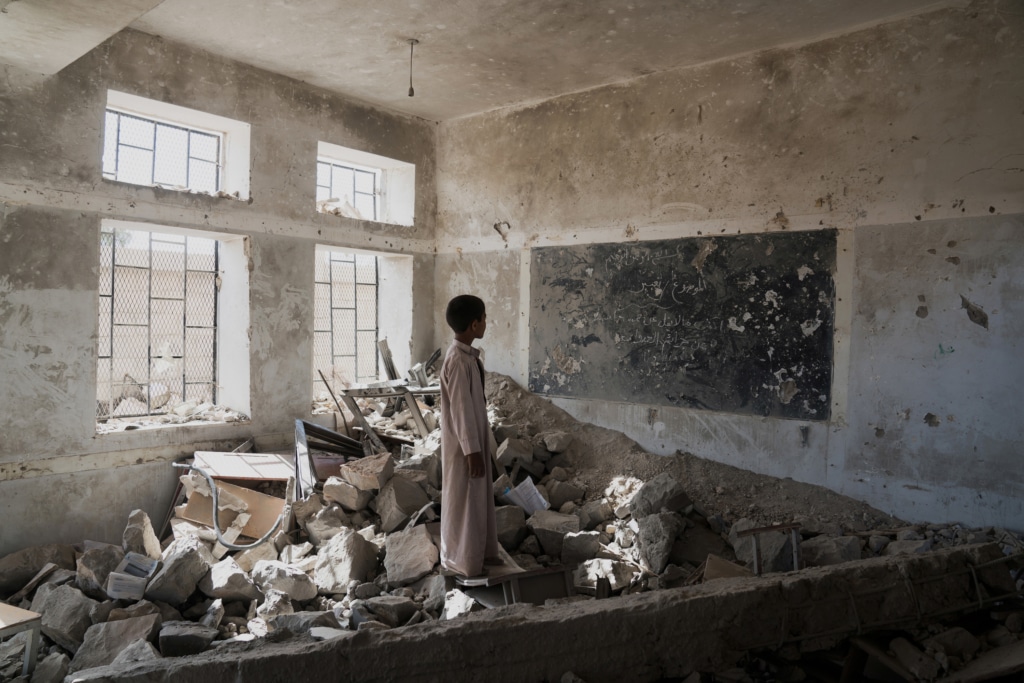 "I am extremely humbled to have been selected as the 2017 Imagely Fund Fellow for my work Yemen in Crisis," Giles says. "This challenging assignment for UN/OCHA would not have been possible without the logistical support and planning by the tireless OCHA teams both in Yemen and NY. Recognition for the work is so important in helping create awareness for Yemen; a country currently suffering from a full-blown humanitarian crisis and where foreign press coverage remains limited. Many thanks to all at Imagely for supporting this and my upcoming work on the region'.
Second Place goes to documentary photographer Marco Panzetti for his work The Idea of Europe, a long-term project dedicated to the human impact of the European refugee crisis. This series includes in-depth reportage of the rescue operations via the vessel Aquarius of Libyan's fleeing horrors in their homeland then stranded at sea; coverage of the informal refugee camp along the Italian/French border; a photo essay on Lampudesa, the island off the Tunisian coast which has become both a resort area and a refuge for migrants; and a collective narration of portraits of the Libyan refugees after they have settled into new lives.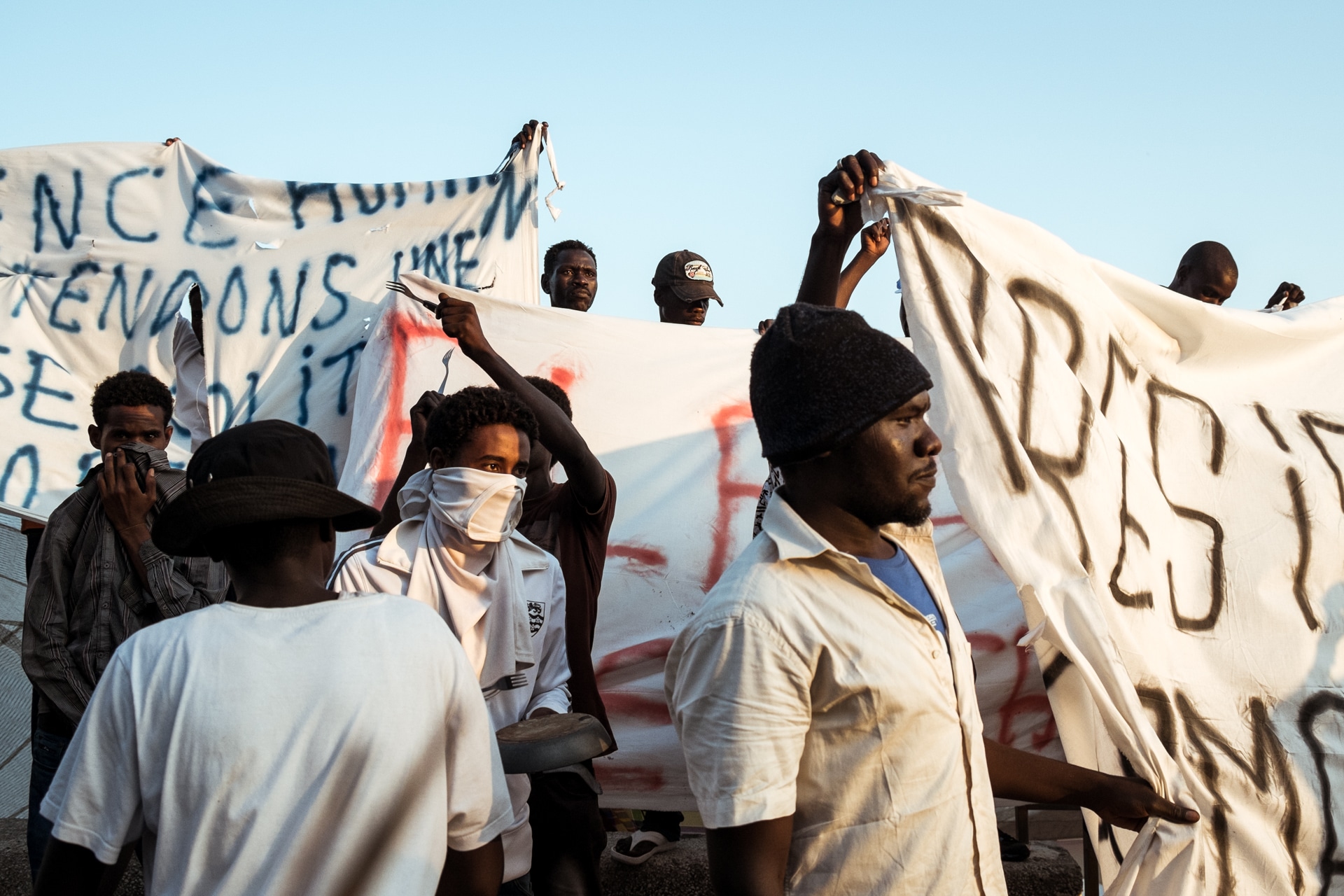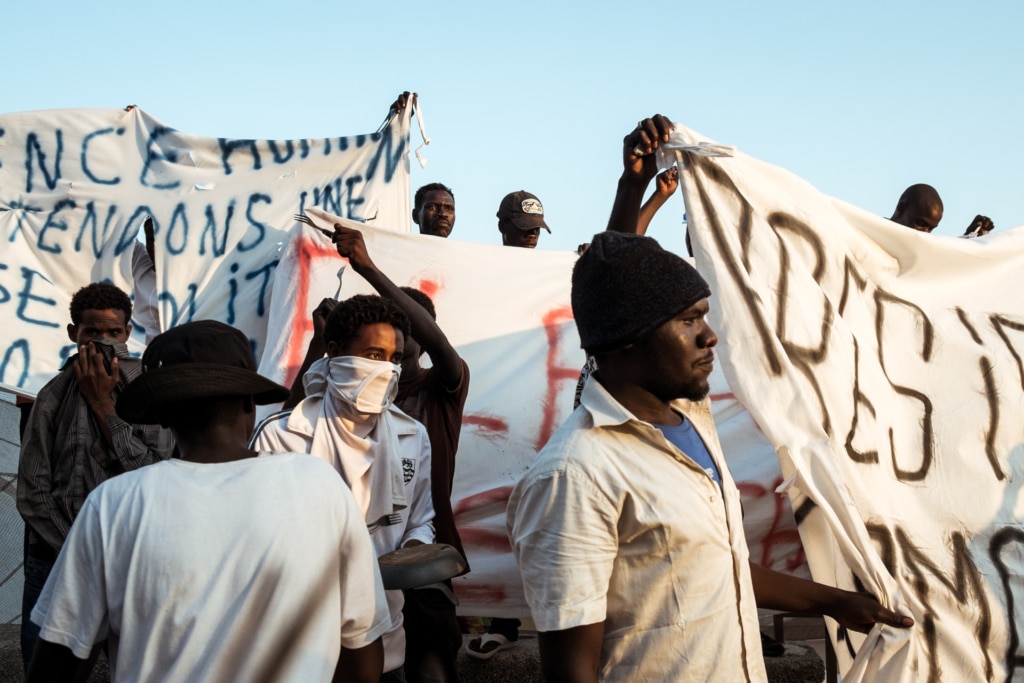 Maxim Dondyuk and George Steinmetz tied for Third Place in this year's competition.
In his long-term project, Between Life & Death, documentary photographer Maxim Dondyuk focuses on the scars the war in Donbass has left on the landscape and the humans that inhabit it. Dondyuk also explores the complicated stories of individual veterans in the war. "At war in Donbass, there are not only professional soldiers, but also musicians, writers, photographers, office workers, and businesspeople."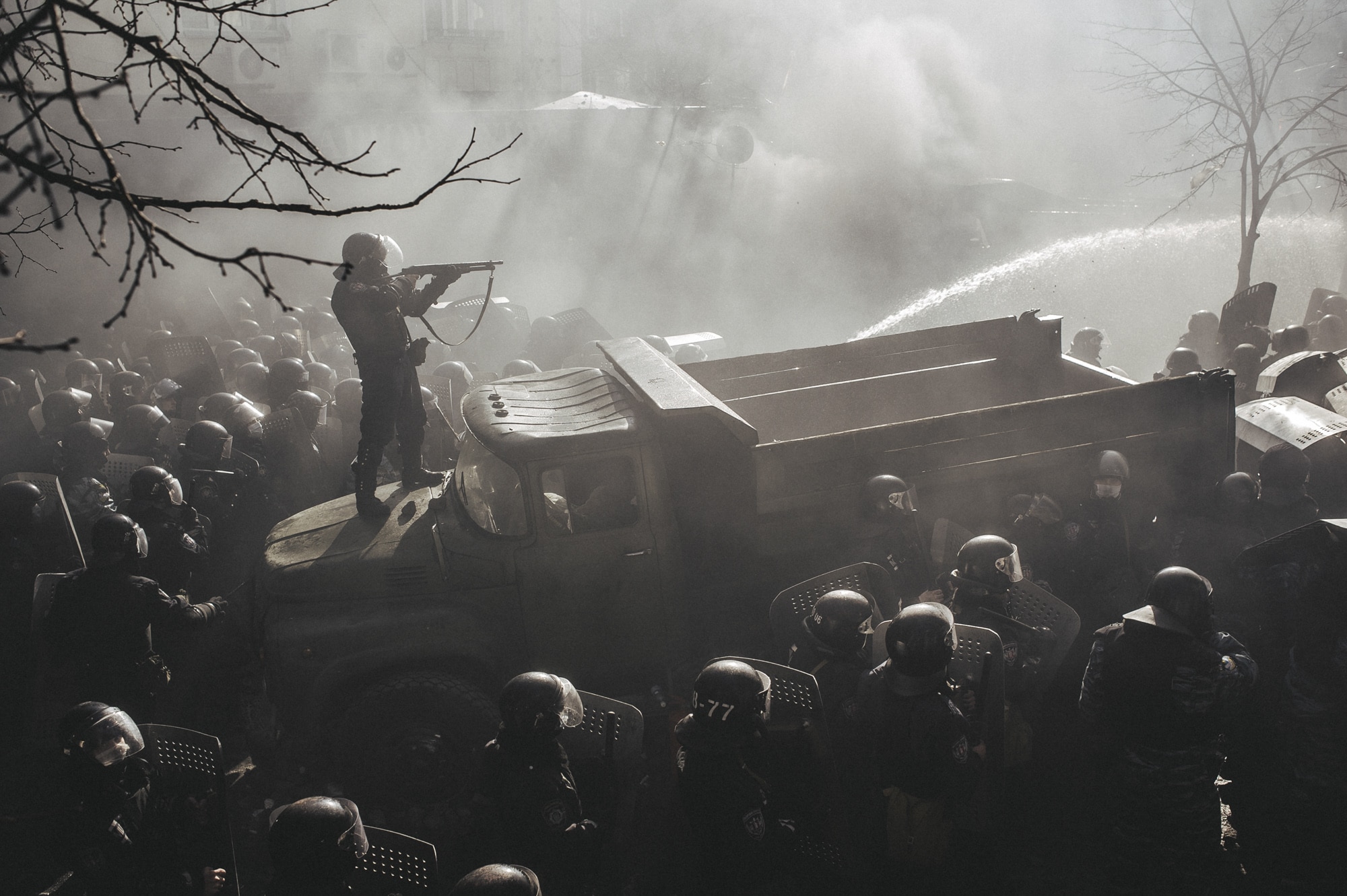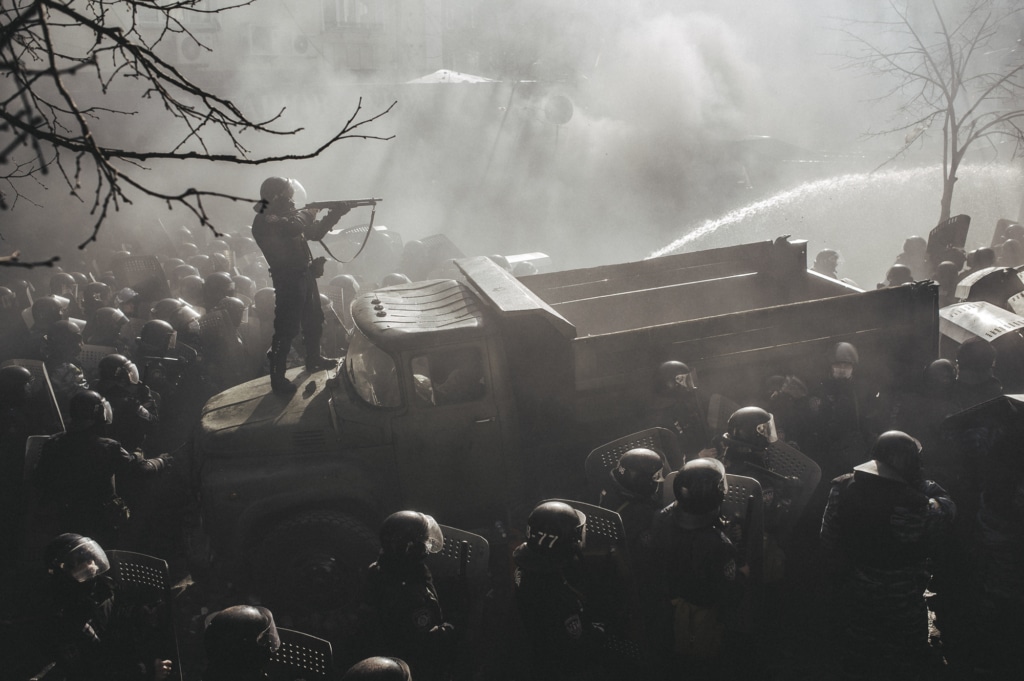 Award winning photographer George Steinmetz's project, Overfishing in West Africa, is part of his ongoing Feed the Planet series. This important work highlights how "overfishing is threatening the food supply of one of the world's poorest communities as it strip mines our the oceans of marine life. The past decade has seen a rapid expansion of industrial scale fishing, with international fleets of mega-trawlers, super-seiners, and factory mother ships competing with an increasing number of small native fishing boats that struggle to maintain the food supply of the local population. Ground zero for this fishing conflict is on the coast of West Africa, particularly in Senegal, Mauritania, and the Canary Islands." Images for this project were not available for our video due to licensing.
Fourth Place goes to documentary and humanitarian photographer Julia Gunther, for her project Fish for Sex. Fish for Sex is the next installment in Gunther's long-term work, Proud Women of Africa, a series documenting strong African women which has included the first female national cricket team to survivors of rape and violence, lesbians living in an intolerant culture, a transgender community and an all-female anti-poaching unit.
This next installment in the series will focus on the highly gendered fishing industry of Southern Mali where men fish and women sell the fish. Female fish traders are often pressured into having unprotected sex with the fishermen in order to secure their supply or to gain access to decent prices for the fish. Most of the victims are economically disadvantaged women (single or divorced women as well as widows) living along the shores of Africa's great lakes. These so-called fish-for-sex networks are one of the main drivers of the spread of HIV/Aids in Malawi.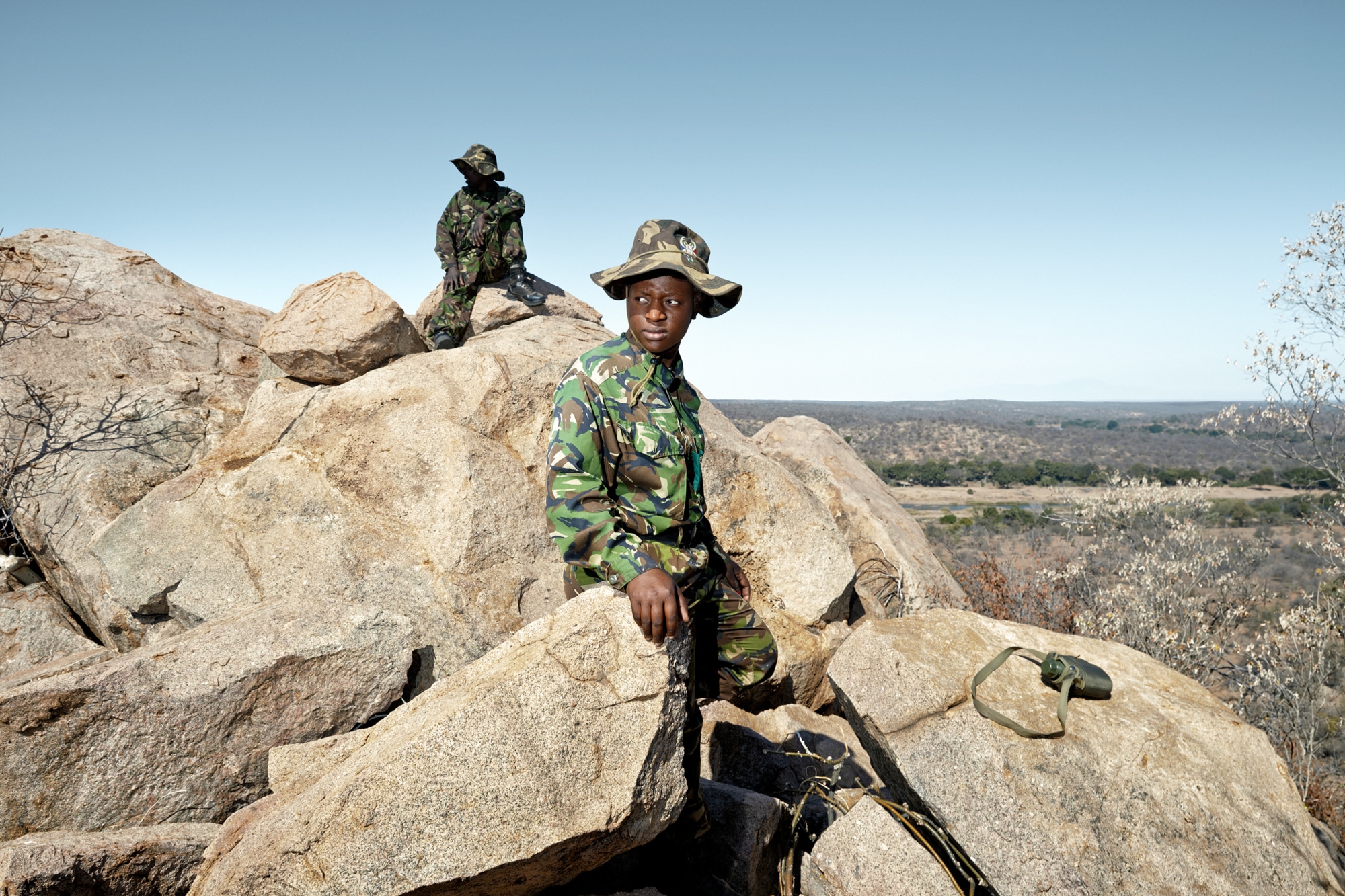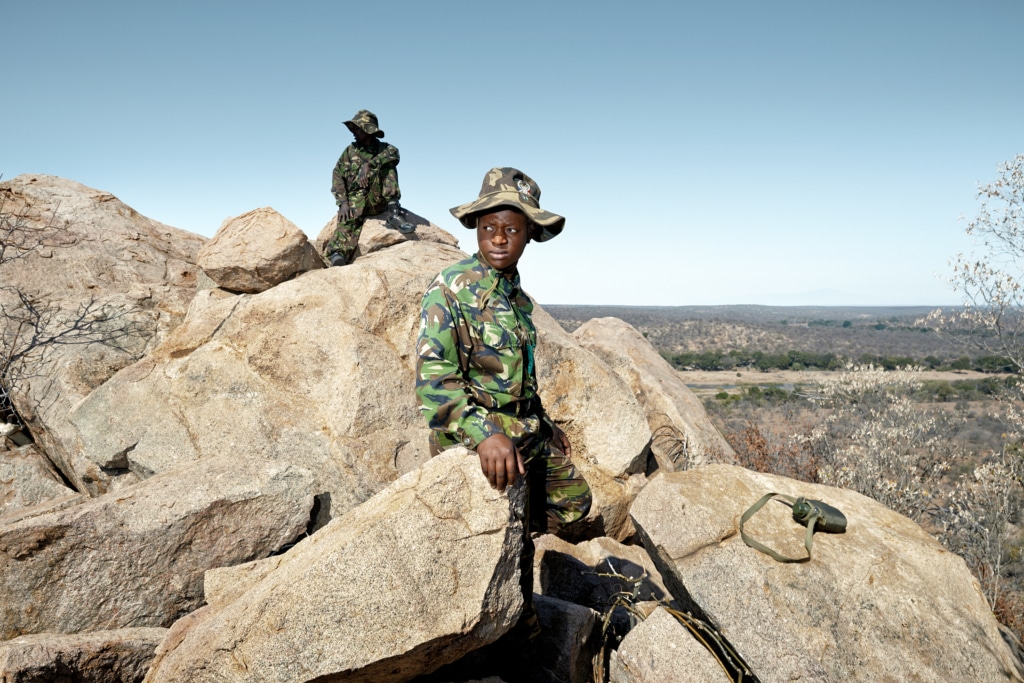 Fifth Place goes to documentary photographer Benjamin Petit for his work on Climate Refugees Resettlement. Petit's reportage in Santo Domingo, Dominican Republic centers on the resettlement of a community of 7,000 people from the flood-prone slums along the heavily polluted Ozama River to a new social housing area, La Nueva Barquita. Roughly 300,000 people call these slums home. Extreme weather events, exacerbated by global climate change, have led to regular, devastating floods of up to twenty feet. Petit's reportage on the resettlement "intends to challenge the stereotypical notions of what climate change looks like in order to expand and deepen perceptions about its many implications. It is important to tell stories of climate change not only as a factor in our daily lives, but also as a player in major socio-political shifts."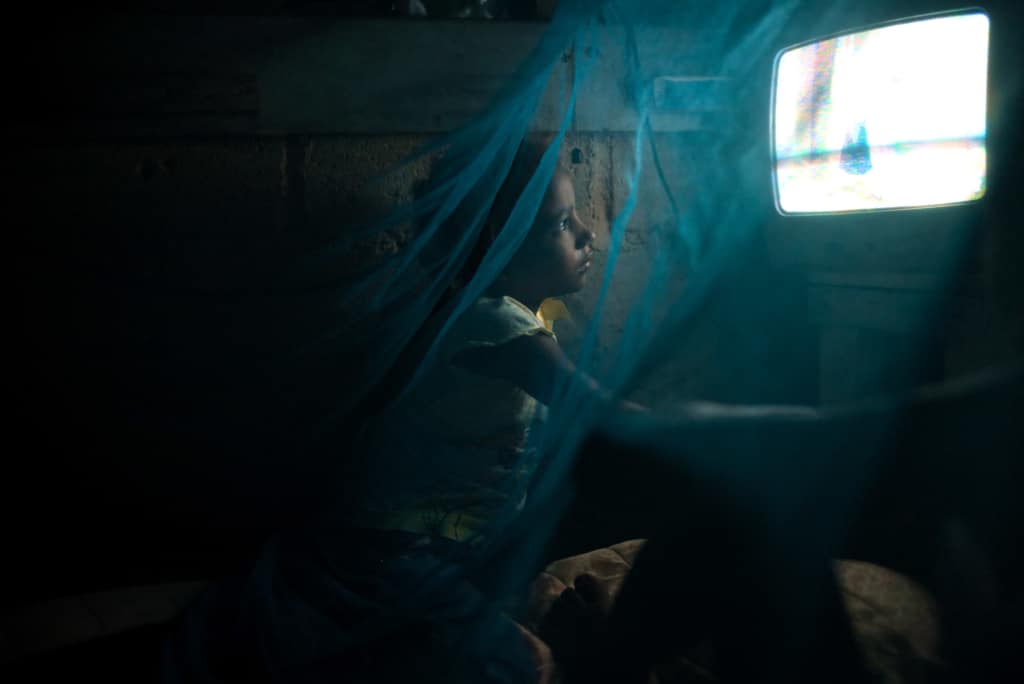 Honorable Mentions for the 2017 Imagely Fund competition include:
Jennifer Little: Owen's Lake
Michael Snyder: Eroding Edges
Chris Schmid: The African Survivors
Probal Rashid: Climate Crisis in Bangladesh
Fausto Podavini: Omo Change
David Verberckt: The Stateless Rohingya, From Persecution to Exile
Turjoy Chowdhury: Life in Waste
Alex Thompson: Mineral Extraction and Consequences in Wyoming
Andrew Cullen: Resting Places: Dreams and Death Along the US-Mexico Border
Scott Brennan: Indigenous Autonomous México: Towards a Renewal of Revolutionary Promises
Sara Hylton: Women of God
Christian Werner: Christian Terrorism
Judged by a prestigious panel of some of the world's best-known environmental, humanitarian, and cultural photographers, the 2016 Imagely Fund jurors included:
•Jim Brandenburg
•Steve McCurry
•Steve Winter
Thank you, judges, for generously offering your time and expertise to this project. Your continued involvement and your commitment to giving back to the photography community through this effort makes this grant possible.
Formerly known as the Photocrati Fund, the 2017 Imagely Fund grant cycle represents the 6th offering of our fellowship – that's $30,000 towards amazing environmental and humanitarian projects so far!
As always, the Imagely team was humbled by the incredible talent of the applicants and by the impactful projects submitted for the 2017 Fund. To all of the applicants, thank you for sharing your work. It truly is an honor to review your projects and to be reminded of the passion that so many of you have for achieving positive change in this world.