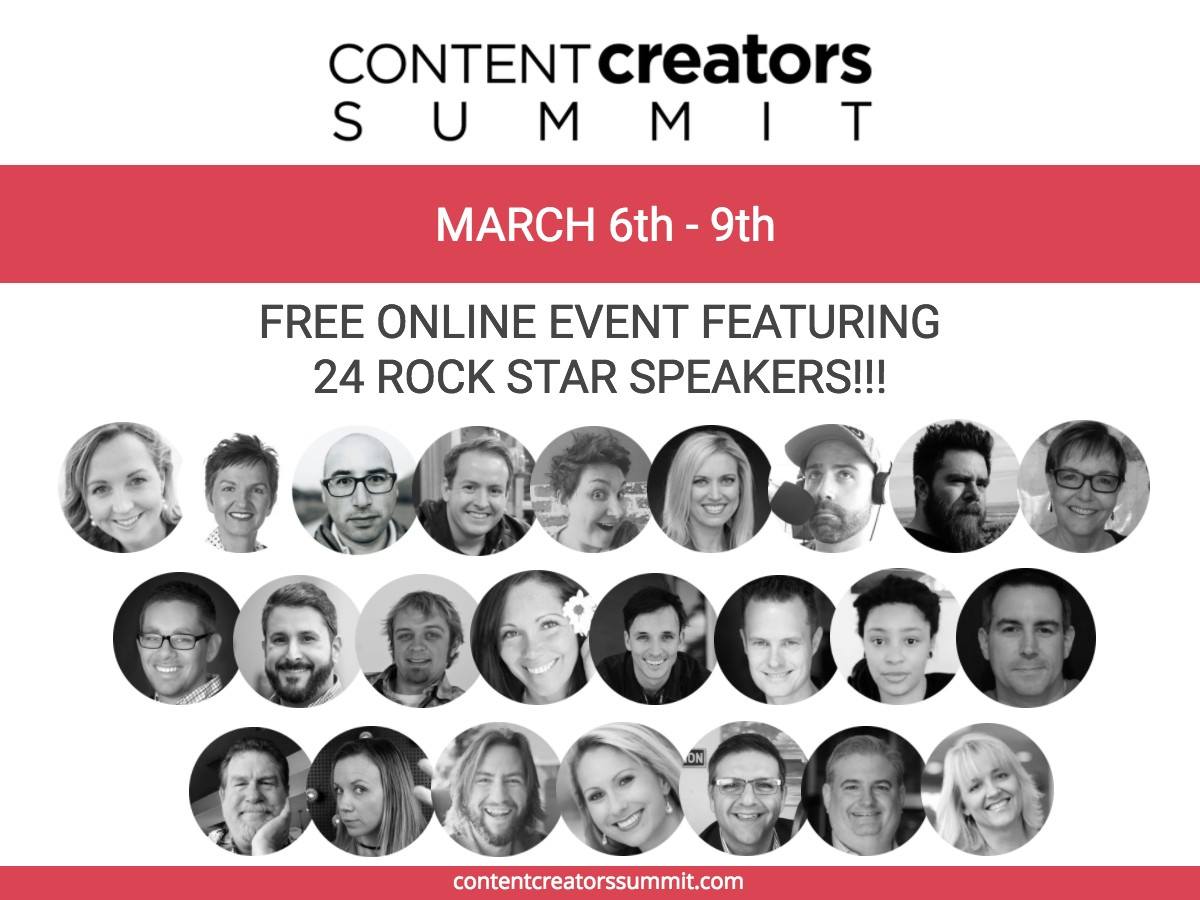 Do you struggle with content creation?
Whether it's coming up with ideas, or executing on those ideas?
If so, then you should attend Kim Doyal's Content Creators Summit next week. Scott is one of the educators in the summit. The program is free for live viewing, and under $100 for lifetime access after that.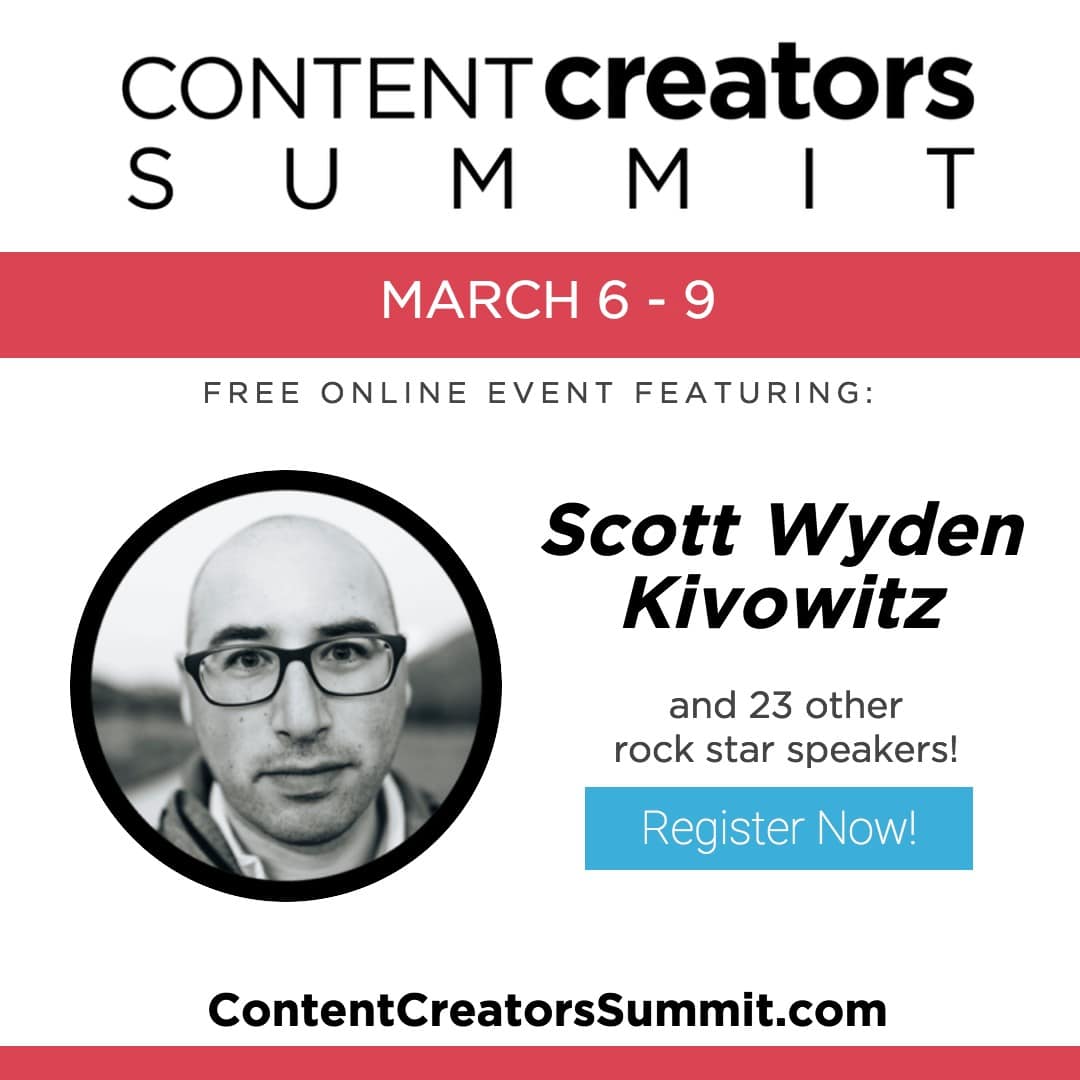 Scott is speaking about podcasting and his experience and advice from hosting our WordPress Photography Podcast. But he is one of 24 speakers at the summit.
As photographers, we have to get past the struggle of content creation. Photographs come easily to us. But written, video and audio content is more difficult. Learn how to do more, and do it better.
Click here and consider signing up even if you just access it live. We hope to see you there!