The Front Page 3 widget area in the Imagely Chic demo uses a Text widget including an image and a paragraph of text, but you may use any content you wish.
Go to Appearance > Widgets to add a Text widget to the Front Page 3 Widget area.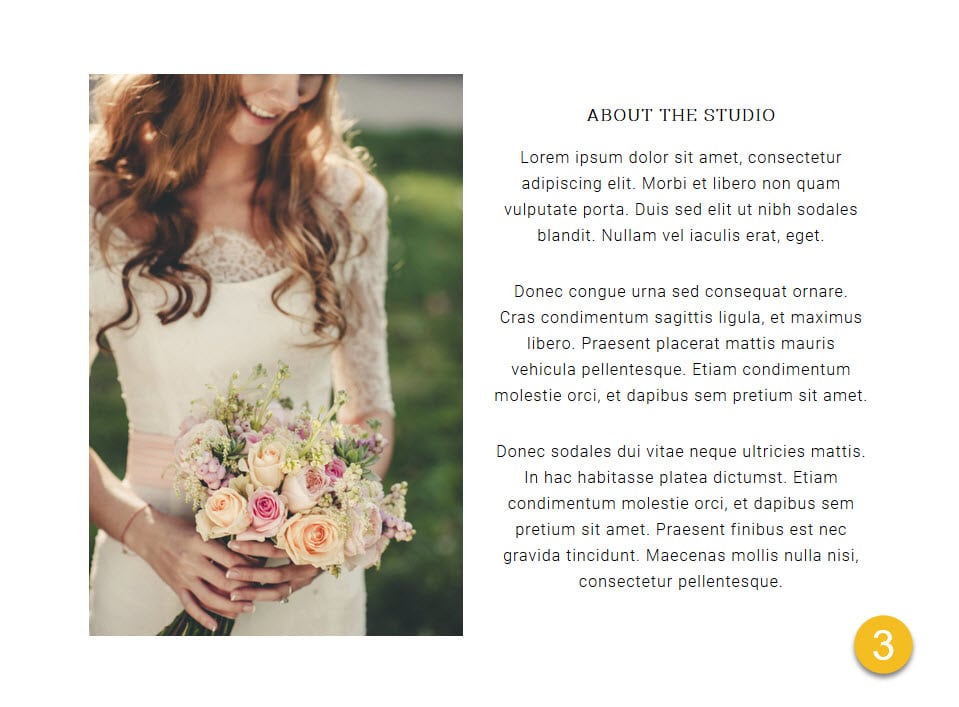 To configure the widget, click the title bar to open if necessary, then change the settings as desired.
Text Widget
Title: Our demo does not have a title for the text widget.
Content: Using the 'Add Media' button select/upload an image and insert it to the text editor.


Scroll down and add text below the image.

You can add a header by switching to 'text' view (top right of the text editor) and wrap your title text with an <h3> title </h3> as shown below:


Click Save to preserve your settings.