Compact Album displays similar to a thumbnail gallery layout. Each thumbnail links to the gallery you include in your album, along with the title of the gallery with the amount of images per gallery, see example:
Urban Coyote Initiative (2016)
COMPACT ALBUM SETTINGS
Global default settings for the compact style album are found under Gallery >> Gallery Settings. This is where you can set the default gallery style for all galleries to display as, when selected in the album, see: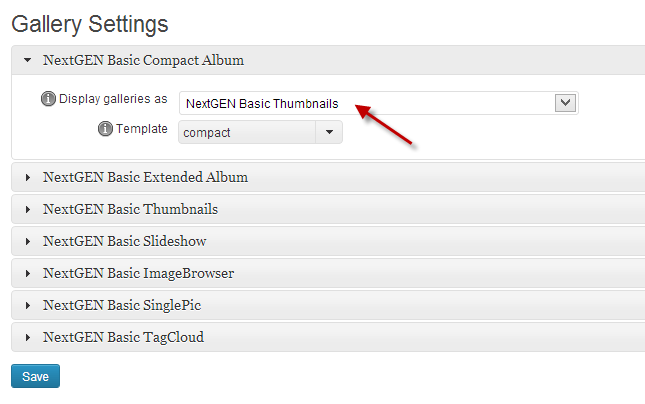 Through the Insert Gallery Window, when adding the album to your page/post, you can customize these settings on a per album - per page basis. Learn how to add an album to a page or post here.