By default, Genesis uses the custom menu feature that is built in to WordPress itself. You must set up a custom menu to show navigation links for your visitors to be able to navigate your website.
You can include a variety of different links in your custom menus. The menu screen will even help you add links to Pages, Category Archives (category pages allowing you to collect together posts based on that category), and custom links to other sites like your Facebook page.
This tutorial assumes you already have content such as pages, and posts within categories.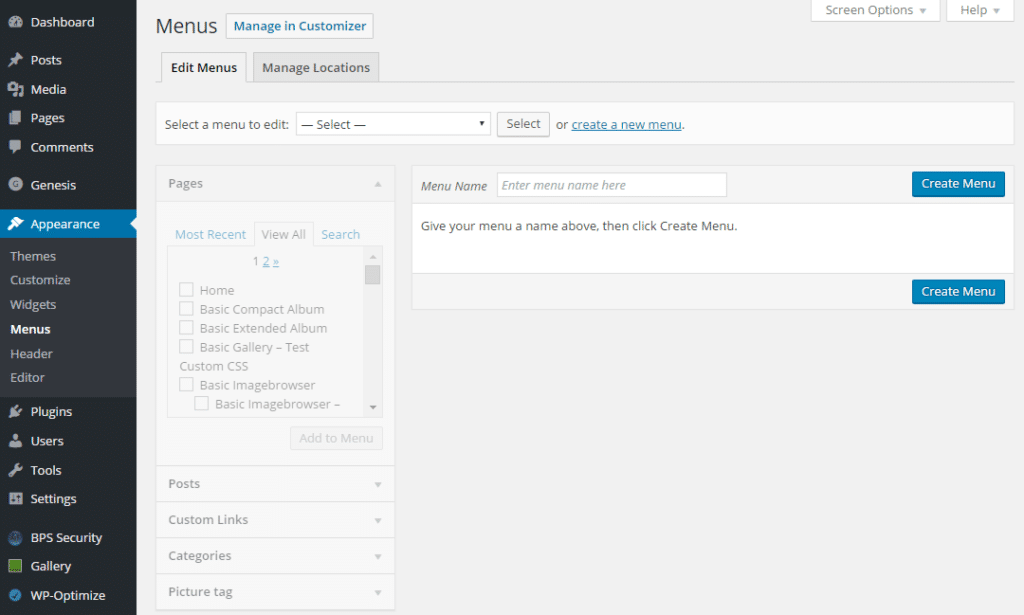 In your WordPress dashboard go to Appearance > Menus and create a new Menu. Type in a new menu name. This can be anything you like, it is just for your reference.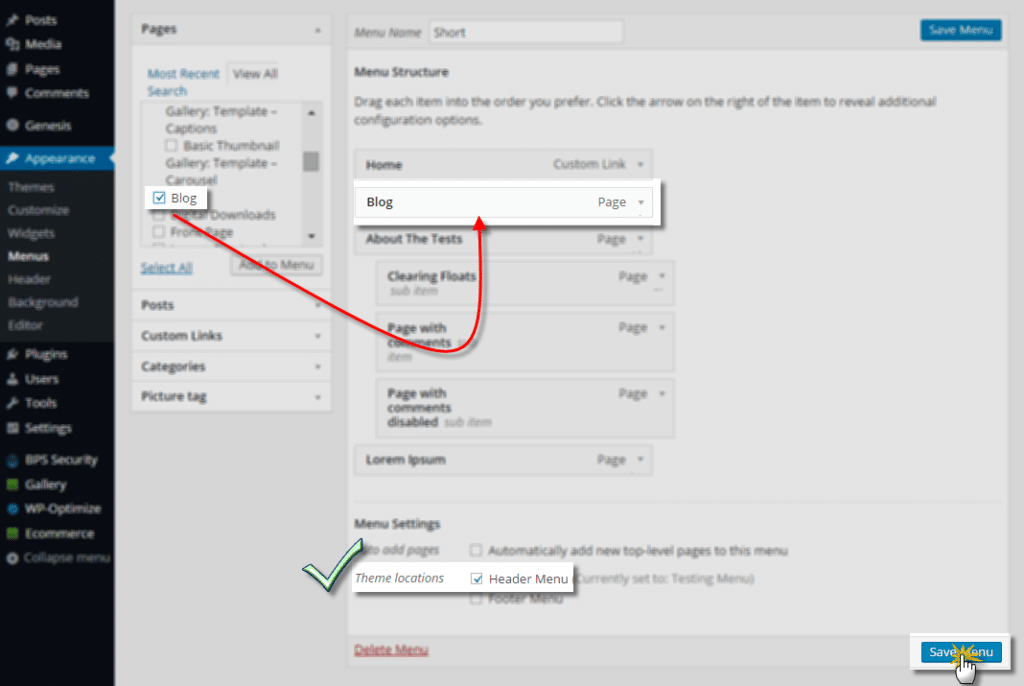 Select the items you wish to add to your menu, and click "Add to Menu". You can drag and drop the items in the right side box into the order you wish them to appear.
To have menu items drop down on the front, drag each menu item slightly to the right. This will nest them on this screen, and show them as drop downs on the front of your site.
You can also check the setting to add the menu to the Header Menu or Footer Menu locations.
How to Create a Home link
There are times you may need a custom link – the most frequently requested is "Home". This can be added by selecting "Add Home Link" in the Custom Links section. Fill in your URL and label it "home".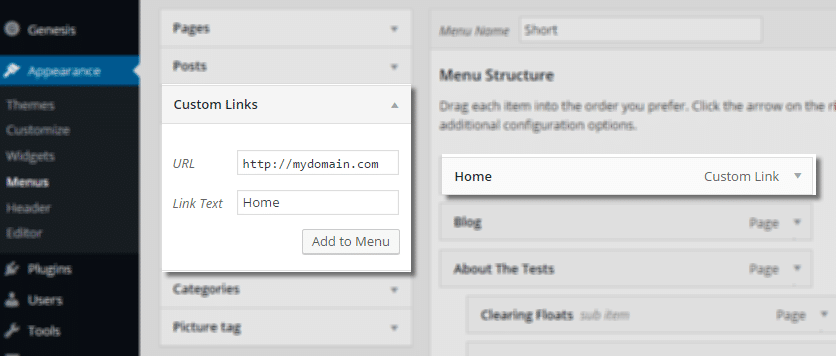 Creating a Menu item that is not linked
The Custom Link menu box also be used to create a top-level item that can not be clicked. Simply label the Custom Link, and use # as the URL.