Download
First download the latest copy of your theme from your members account. Save it to your desktop and click to unzip the file.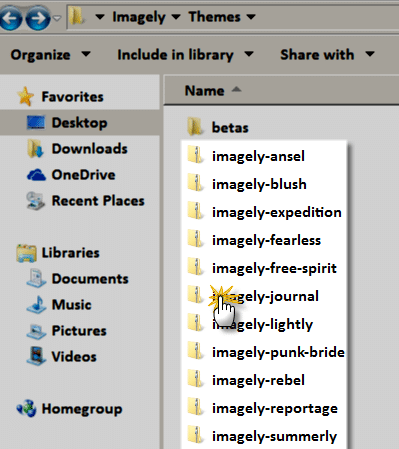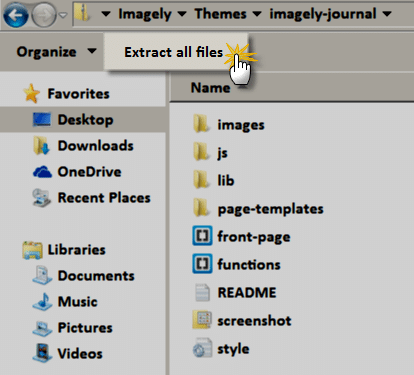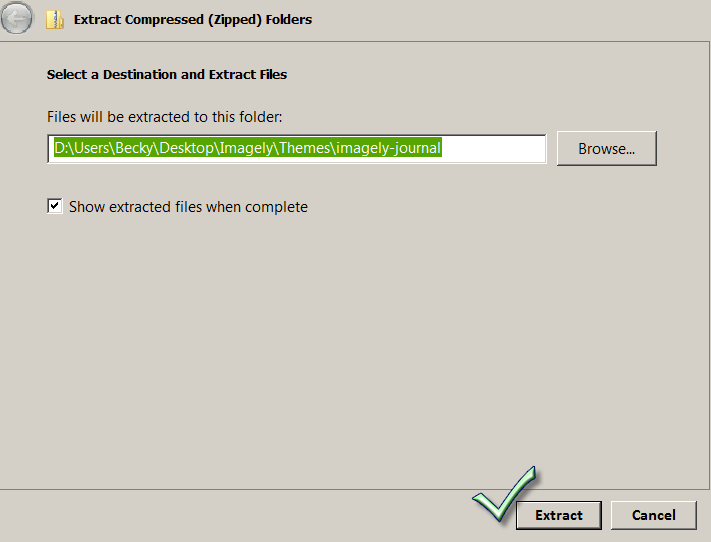 *On Mac computers, clicking the .zip file twice will auto unzip the file.
Connect
To update your Imagely Theme you will need to connect to your hosting account server via FTP (we suggest Filezilla). To quick connect you will need 3 items:
FTP login URL
FTP username
FTP password
Open up your Filezilla client and enter in the FTP address, username, and password. For port #, enter 21 unless you know your hosting account connects SFTP, than enter 22, and then click 'connect'!


Local & Remote
Once connected, navigate to your newly unzipped theme update folder on your Desktop, under the 'Local' [left] side of the FTP client: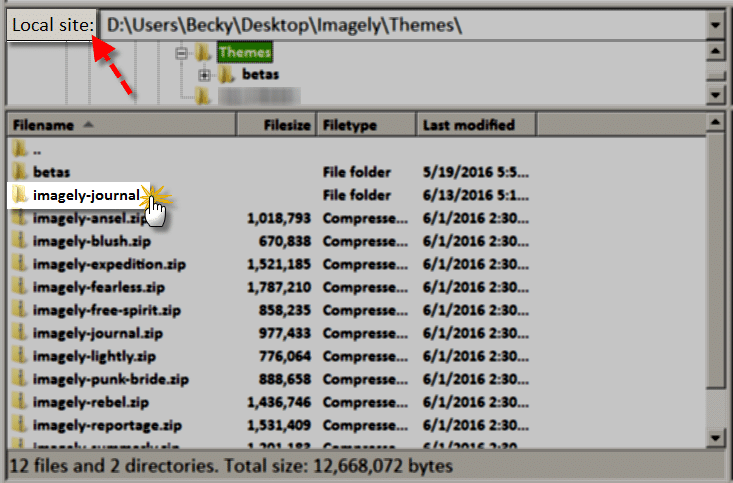 To your right, navigate to the theme folder on your site server under /wp-content/themes/imagely-journal :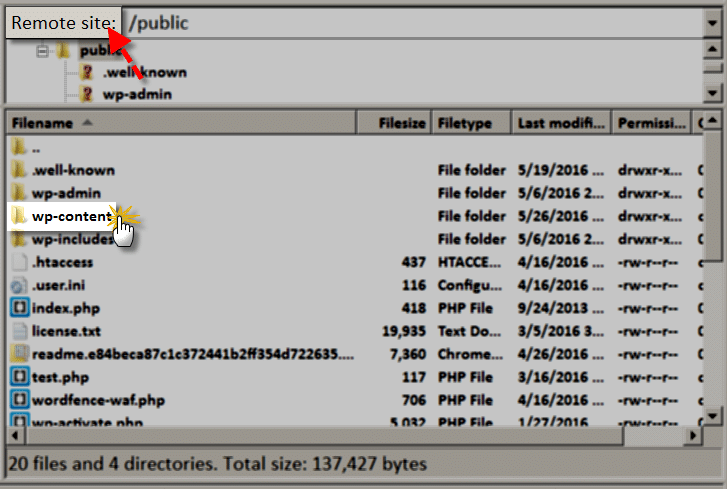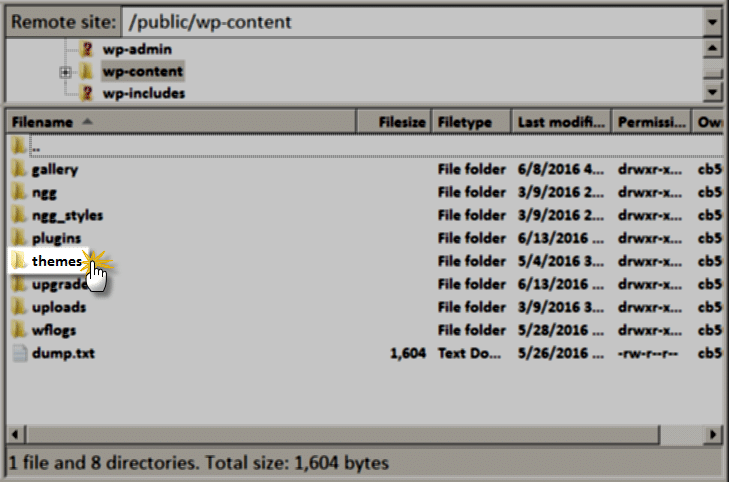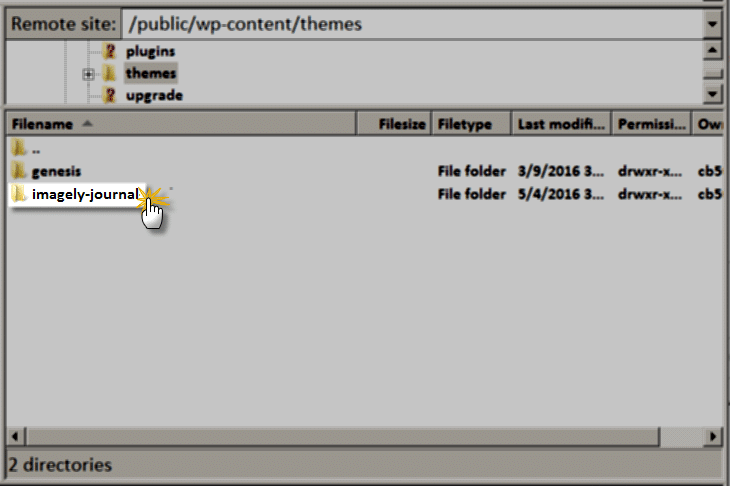 Transfer
Now copy all files in your Local [left side] and drag and drop them into the Remote [right side] folder on your server:



Click yes to overwrite files and once the process is finished, you'll see a 'success' message at the top of the FTP client:

You're done! 🙂