The Front Page 5 widget area in the Limitless demo uses one (1) Text widget to display text and a button that, when clicked, allows the visitor to be directed to a custom URL of your choice.
The theme demo uses the following content in this text widget, but you may use whatever message you wish.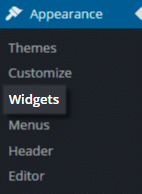 Go to Appearance > Widgets to add Text widgets to this area.
To configure each widget, click on the title bar to open it and change the settings as desired: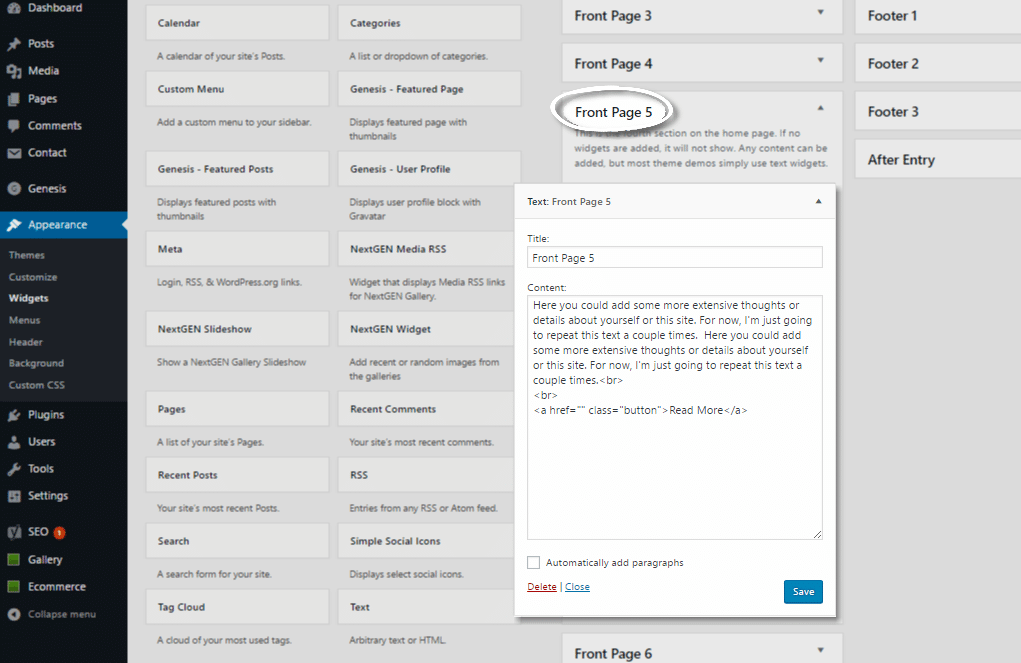 Title: The widget title is the title text at the top of this widget.
Content: In addition to paragraph text, the demo uses HTML to create buttons that link to an external site. You can add any custom URL you'd like here, be it another page within your website or another website.
Click Save to preserve your settings.
Our demos use the following content in the first Text widget:
Here you could add some more extensive thoughts or details about yourself or this site. For now, I'm just going to repeat this text a couple times. Here you could add some more extensive thoughts or details about yourself or this site. For now, I'm just going to repeat this text a couple times. <br>
<br>
<a href="" class="button">Read More</a>