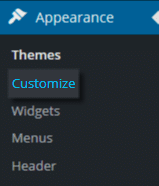 If you prefer an image logo rather than a text-based site title, follow the instructions below:
Go to Appearance > Customize > Logo in your WordPress admin panel.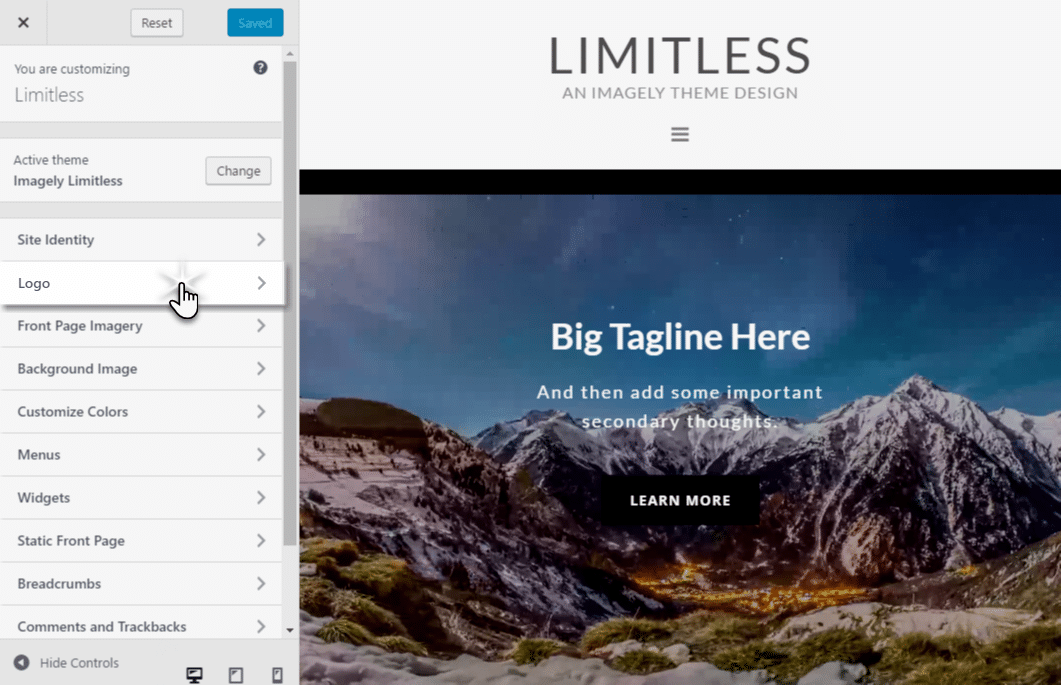 Click Add New Image and navigate to the image you would like to use for a logo.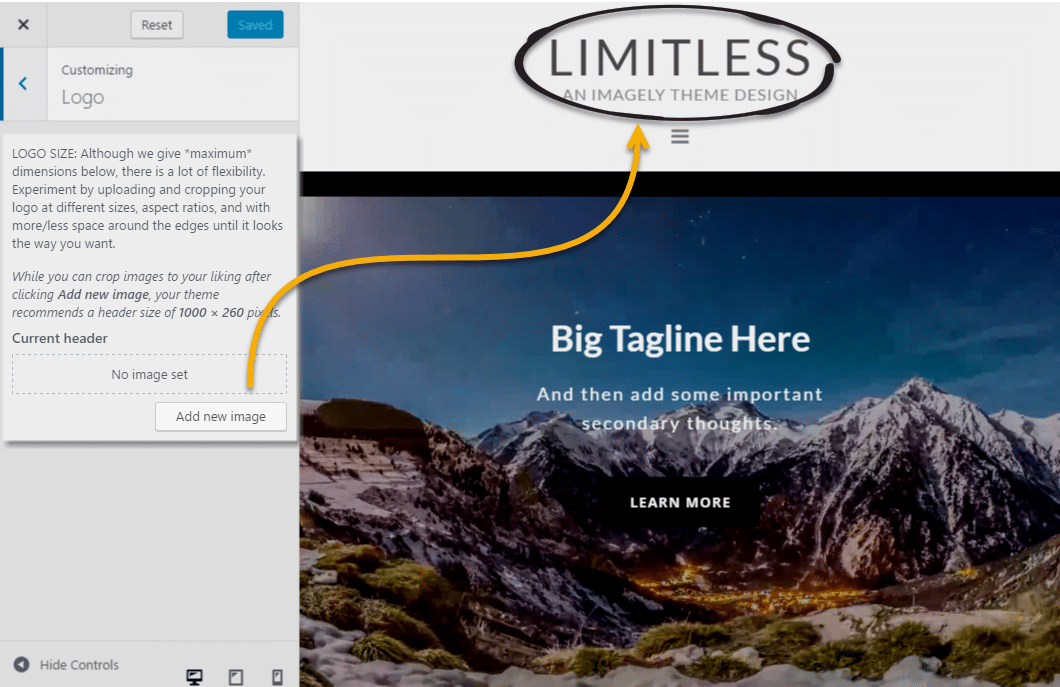 LOGO SIZE: Although we give *maximum* dimensions below, there is a lot of flexibility. Experiment by uploading and cropping your logo at different sizes, aspect ratios, and with more/less space around the edges until it looks the way you want.
While you can crop images to your liking after clicking Add new image, your theme recommends a header size of 1000 x 260 pixels.
The site header is flexible in height, so it will automatically adjust to the correct size no matter what device viewers are using.
Be sure to click the Save & Publish button at the top of the customizer to preserve your changes.