The Portfolio Grid Template when selected will display child pages (i.e. "Galleries" as parent, "Elsa + Drew" - a child page of 'Galleries'... more detail on this below) with their featured images, like this: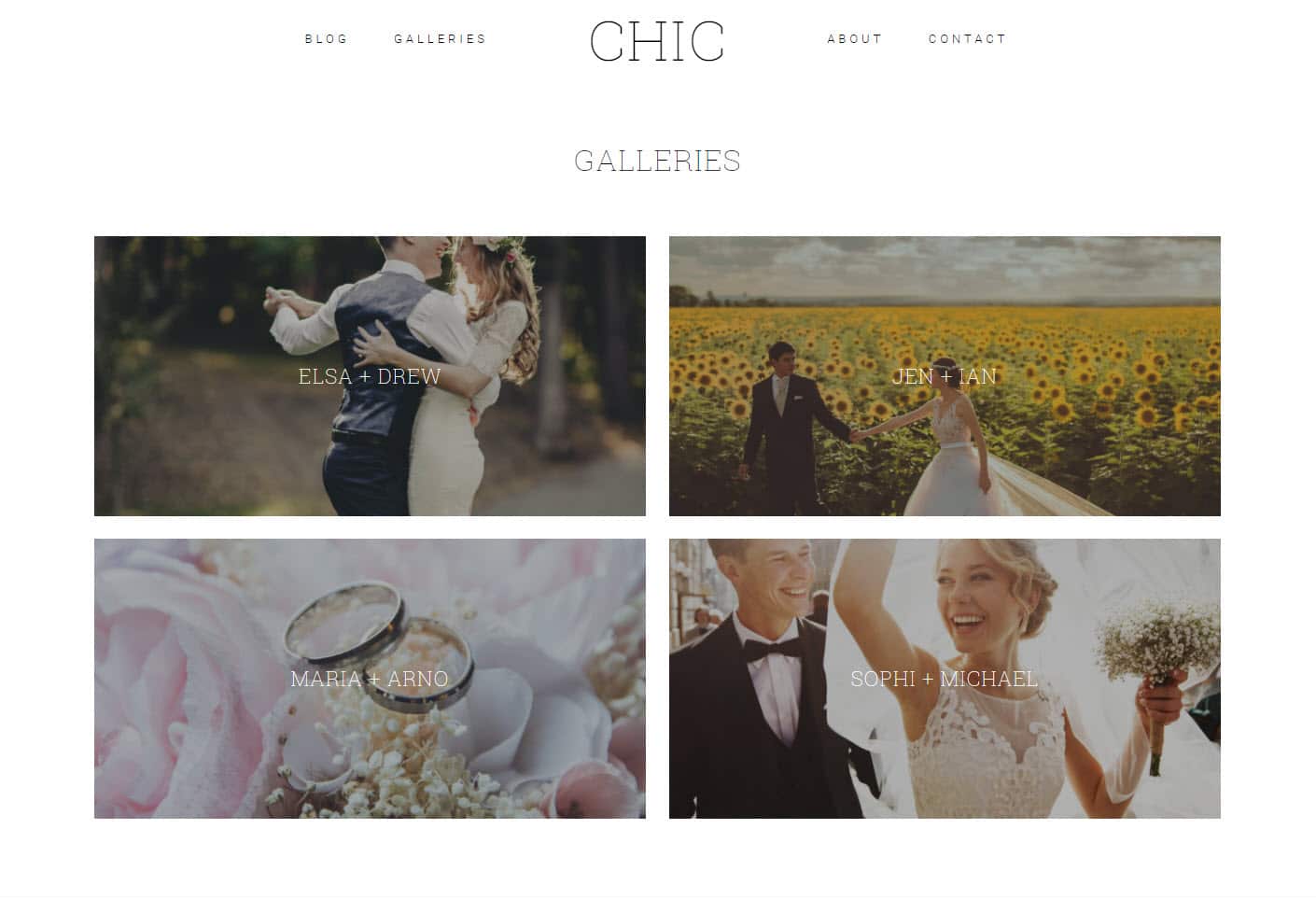 To set the Portfolio Grid template, select 'Portfolio Grid' under Page Attributes > Template in the right sidebar of your page editor, and Publish your parent page: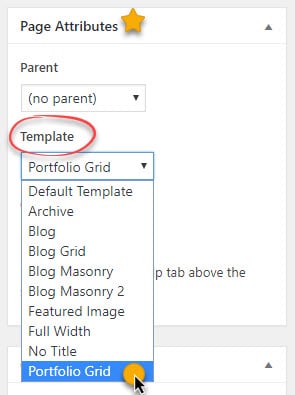 In order for the child pages to display in your portfolio you must set the portfolio page (i.e. "Galleries") as the parent for each separate page you create to display your galleries (i.e. "Elsa + Drew" gallery), under Page Attributes > Parent in the right sidebar, like this: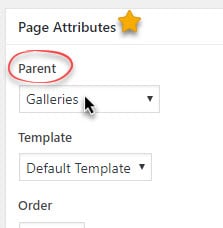 And a featured image, like this: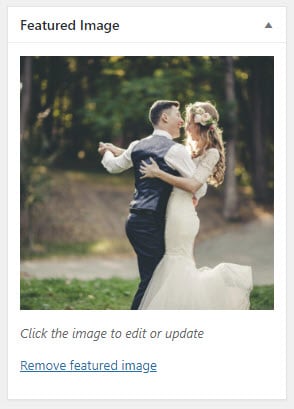 The Add Media window will pop-up where you can upload an image, or select a previously uploaded image.
Feature image recommended size: Use horizontal/landscape images (not vertical/portrait) greater than 800px wide.
Select 'Publish' and you're finished! 🙂