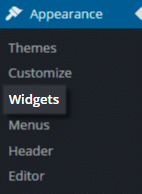 Go to Appearance > Widgets to add widgets to any widget area. For this example, let's add a widget to the Primary Sidebar.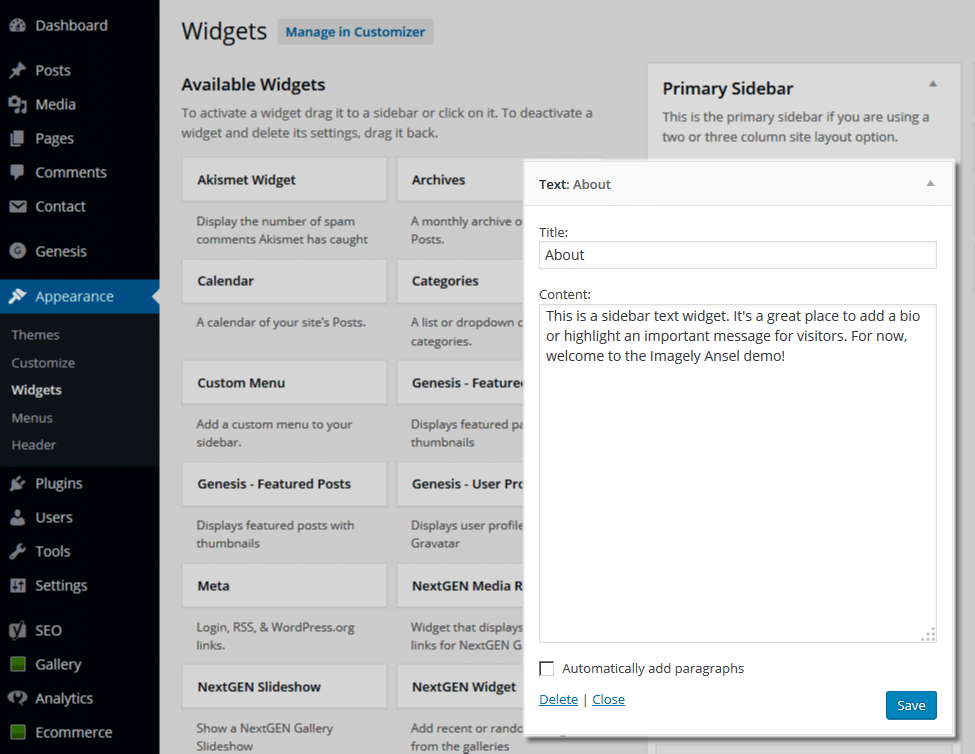 Click on the widget title bar. This example is adding a Text widget, but you may use any widget you wish.
Select the desired widget area from the list.
Click Add Widget.
To configure the widget, click the title bar to open it if necessary, then add a title and text as desired.
In the Genesis settings, you can select your default layout for pages. One of these options is a page with sidebar. This sidebar is the Primary Sidebar. If you selection is page without sidebar, you can switch to page with sidebar on any page. This option is below the text editor.


Once you are finished entering your content in the widget, be sure to click Save at the bottom of the widget to preserve your changes.