How Can We Help?
Search for answers or browse our knowledge base.
NextGEN Gallery has long offered a way for users to provide custom styles using CSS for their displayed galleries: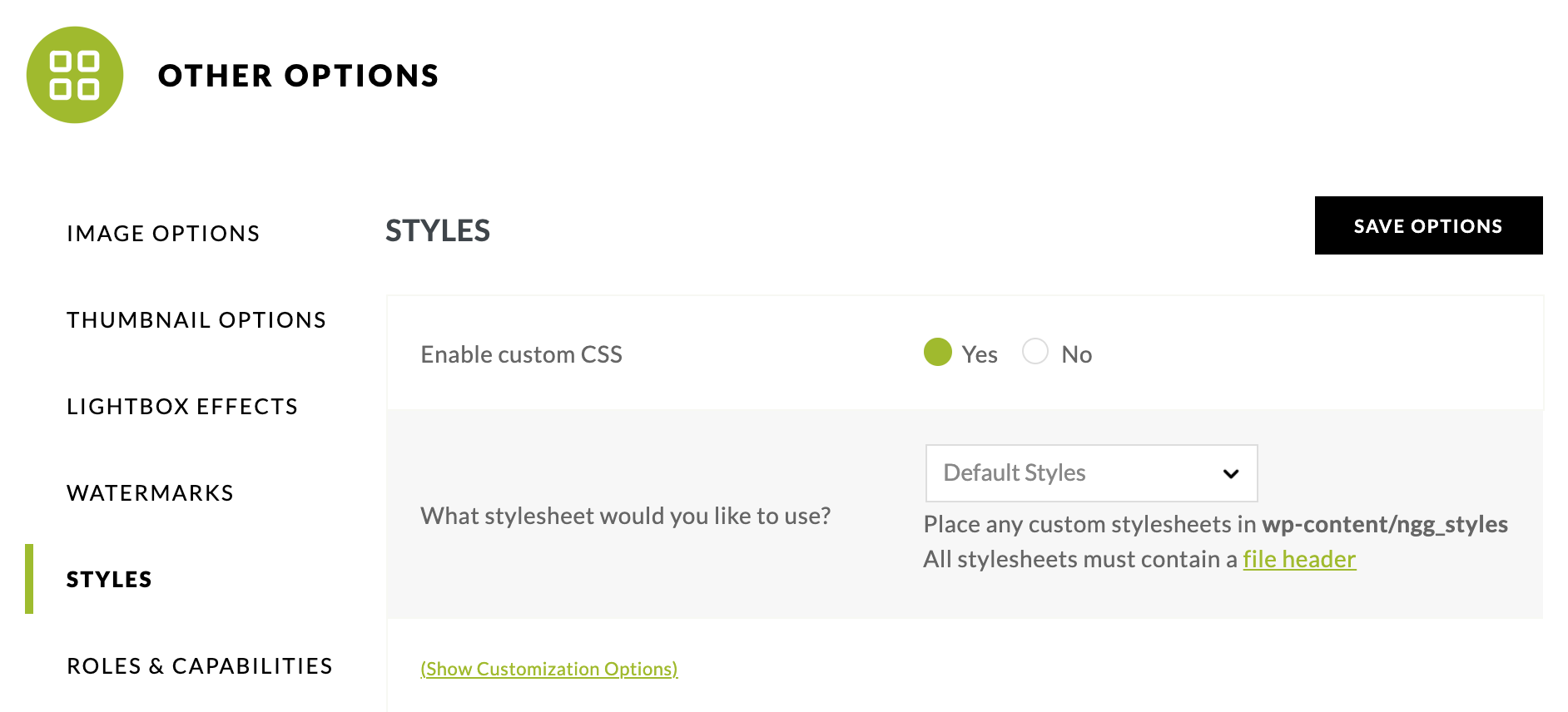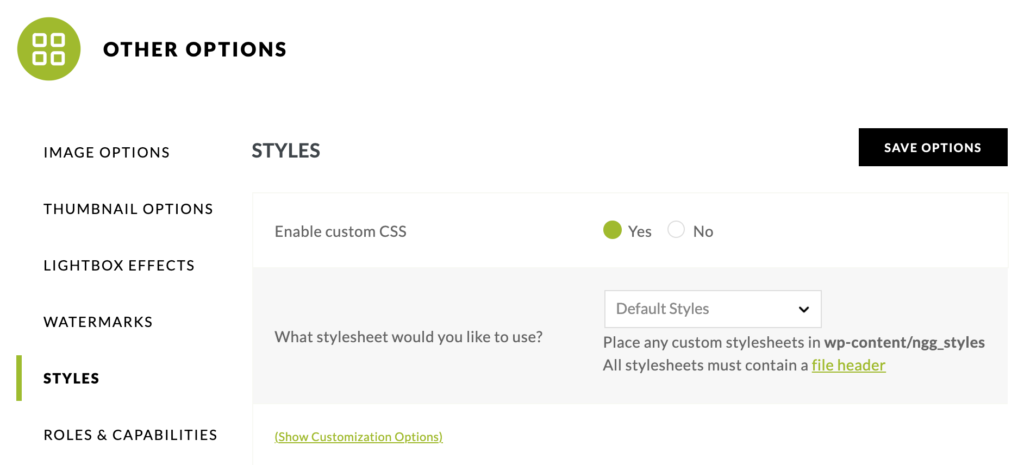 As WordPress and its ecosystem continue to evolve and improve, there are now more generic and optimal ways to include custom CSS in WordPress. Rather than continue to maintenance functionality that is redundant, we've decided to ultimately remove this functionality in NextGEN Gallery 4.0.0, scheduled currently for February 2021.
There are two widely popular methods you can use to achieve the same effect as using custom styles (CSS) in NextGEN Gallery, and we'll walk you through how to migrate using the method you would prefer.
Method 1: Adding Custom CSS using the Customizer
As of WordPress 4.7, the Customizer includes the ability to use Custom CSS to style elements behind what your selected theme does. This is a great option as its out-of-the-box with WordPress, and the method we'd recommend to most. Here's how to migrate:
Method 2: Adding Custom CSS Using a Plugin
The first method only allows you to save custom CSS for the currently active theme. If you change the theme, then you may need to copy and paste your custom CSS to the new theme.
If you want your custom CSS to be applied regardless of which WordPress theme you are using, then this method is for you.
Again, here's how to migrate using this method:
Method 3: Adding Custom CSS Using a Plugin, with Granular Control
The two methods above are what we would recommend for most, however there are optimizations you may wish to make, such as controlling when & where the custom CSS is loaded. For those interested, there are a few plugins that provide more granular control and placement settings: