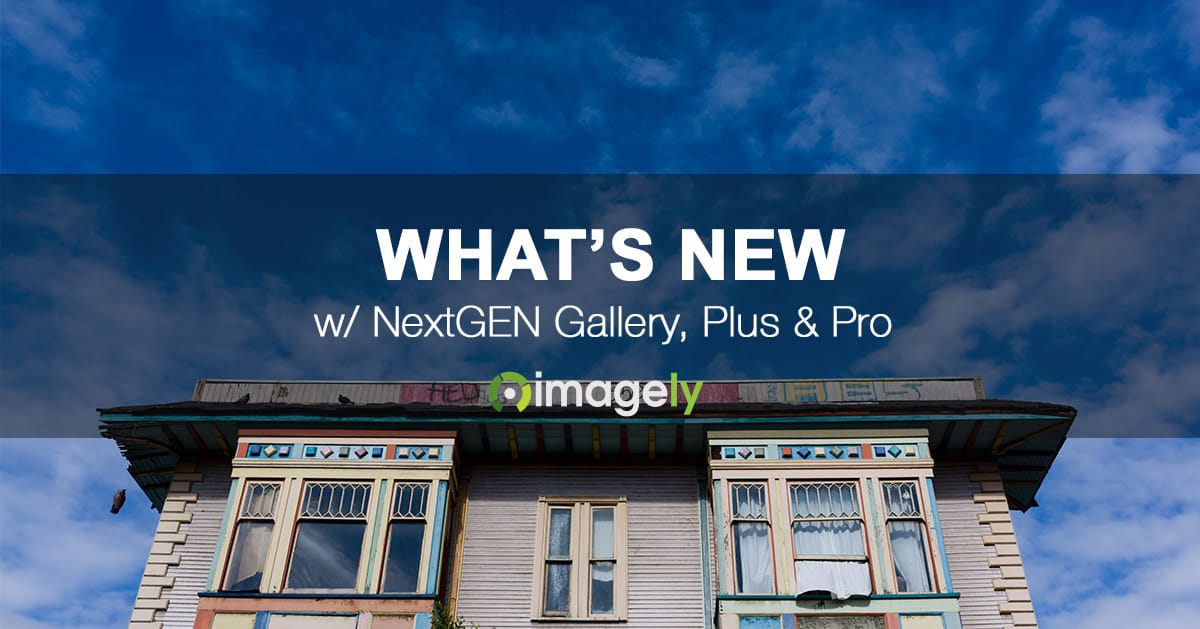 The update we have out today is super fun.  We have a bunch of UI changes we're making, like a new Add Gallery button. But we're slowly migrating to it as to not confuse the 1.3 million users of NextGEN Gallery.
We're also adding Yoast SEO integration, the API for our upcoming Lightroom plugin and new placeholder watermarks.
Watch the video to learn more about each of these notable changes.
Backup Before Upgrading
Please consider backing up your site (both server files & MySQL Database) whenever updating plugins.  Here are some backup recommendations.
Instructions
Download NextGEN Gallery from WordPress.org or visit the Plugin page in your WordPress admin area to utilize the auto-update feature.
Changes in 2.1.44:
NEW: "Add Gallery" button added next to "Add Media" button on Create/Edit Post screen
NEW: IGW placeholder images are watermarked
NEW: Added API for communicating with Lightroom plugin
NEW: Gulp build system
NEW: Added "ngg_igw_placeholder_line_2_settings" and "ngg_igw_placeholder_line_1_settings" filters
NEW: Added "ngg_settings_during_image_generation" filter to adjust image generation
NEW: Added "ngg_before_save_thumbnail" filter for image manipulation abilities
NEW: Added the ability to apply GD filters during image generation
NEW: Integrated with WordPress SEO sitemaps to show include NGG images in image counts
Changed: Links to manage a gallery after it's been created don't appear in the IGW
Fixed: Freemius code shouldn't be minified
Fixed: When a datamapper entity is saved, it's corresponding cache should be cleared
Fixed: IGW placeholder images aren't used by WordPress SEO's OpenGraph analysis
Changes in 2.1.45:
Fixed: Freemius assets should not be minified
Changes in 2.1.46
Fixed: Remove inner nextgen-gallery folder due to build issue
For the history of changes, view the full changelog.