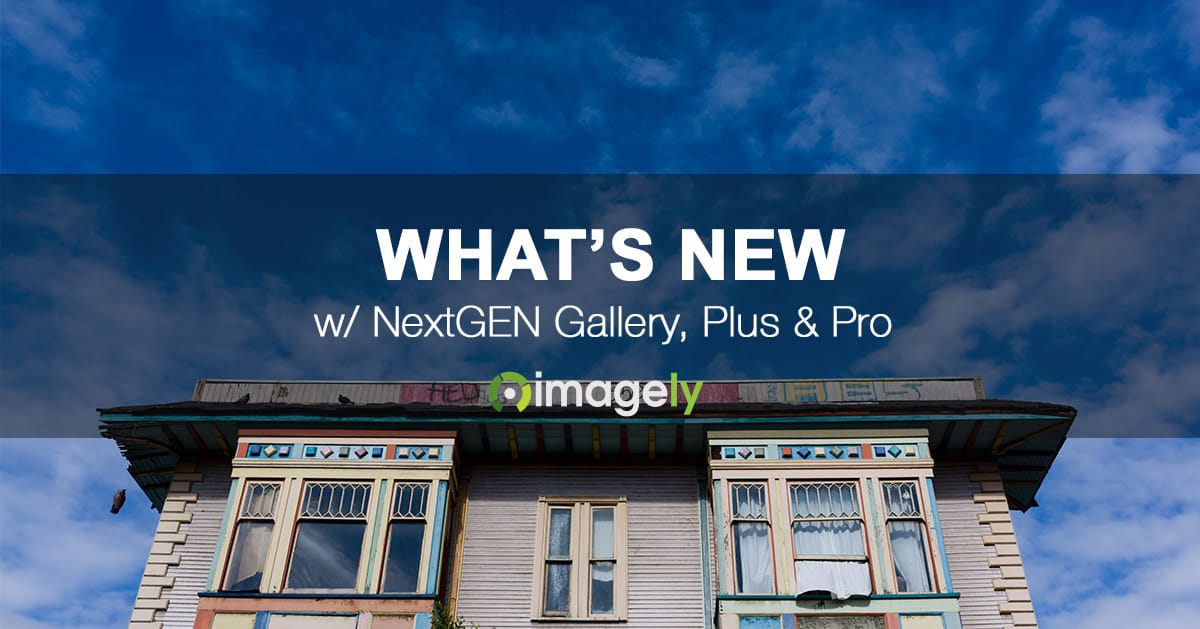 Today we're talking beauty and feedback. First, we hear you loud and clear. NextGEN Gallery's legacy displays were okay. But they weren't as modern as we all would have liked. So we put a lot of time into fixing that. NextGEN Gallery's Basic Thumbnails, Slideshow, ImageBrowser, and even the Basic Compact and Extended Albums were updated to be more beautiful.
Here are links to live demos of those new gallery displays:
We've also added a new lightbox which serves as the new default lightbox. It's called Simple Lightbox and it's stunning, responsive and includes captions. You can preview the new lightbox here.
Last, but not least, is the new 2.0 template mechanism. We've taken the improved template system we made for NextGEN Plus and Pro galleries and made it available for Basic galleries as well.
Oh, we can't forget the prettier shortcodes as well. That was a fun one! The shortcodes now look like this, when default settings are applied to an inserted gallery:
[ ngg src="galleries" ids="9" display="basic_thumbnail" ]
(spaces would be removed next to the brackets)
Backup Before Upgrading
Please consider backing up your site (both server files & MySQL Database) whenever updating plugins. Here are some backup recommendations.
Instructions
Download NextGEN Gallery from our WordPress gallery plugin page on WordPress.org or visit the Plugin page in your WordPress admin area to utilize the auto-update feature.
Changes in 3.0.9
NEW: Added 2.0 template mechanism for basic galleries
NEW: Simple Lightbox is the new default Lightbox
Changed: Changed Javascript library and styling for basic slideshow
Changed: New default template and styling for thumbnail galleries
Changed: New default template and styling for imagebrowser galleries
Changed: New default template and styling for compact albums
Changed: New default template and styling for extended albums
Changed: Changed implementation of "Number of Columns" setting
Changed: Significantly simplified NextGEN default shortcodes
Changes in 3.0.13
Changed: Added settings for basic slideshow
For the history of changes, view the full changelog.