Update: 12/20/18 - We no longer recommend using this plugin with NextGEN Gallery. Our plugins, NextGEN Plus and NextGEN Pro offer social sharing and commenting for individual images.
The Social Gallery Photo Viewer plugin adds a fun feature that millions of people would recognize. If you view the developer's demo, you will notice a Facebook style popup. But that's not all.
Facebook style lightbox
Facebook Like button
Facebook Send button
Facebook App integration (for insights)
Twitter Tweet button
Pinterest Pin button
Adds Facebook comments
Add Disqus comments
No NextGEN Gallery code modification needed
It is imortant to note that in order for the plugin to work flawlessly with NextGEN Gallery, default lightbox options must be disabled. The developer wrote a simple instruction guide on how to go about it.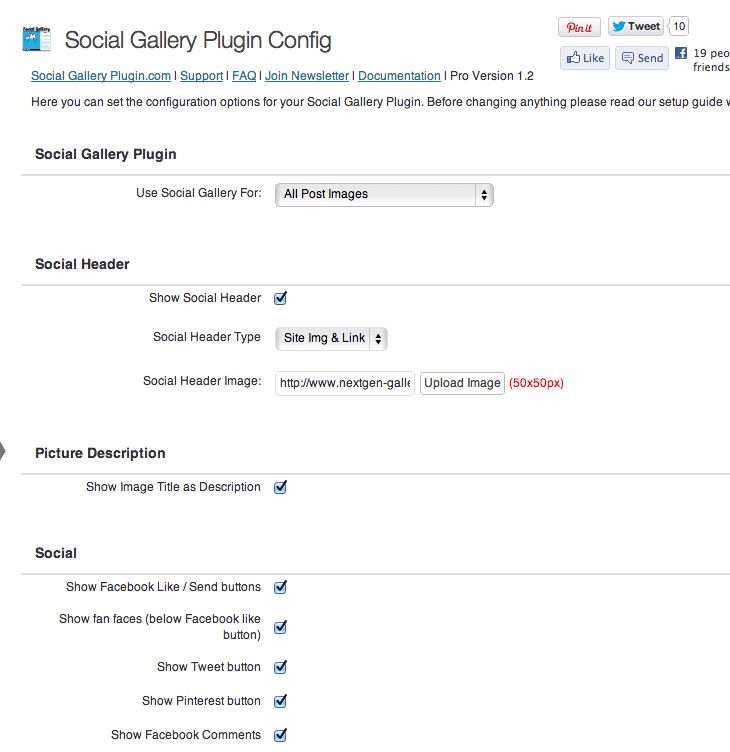 As you can see in the settings, there are a lot of options on how the photo viewer will display. The social header is a 50px by 50px graphic that can help brand the lightbox. You can then decide which social buttons you want visible and also choose between Facebook or Disqus for commenting.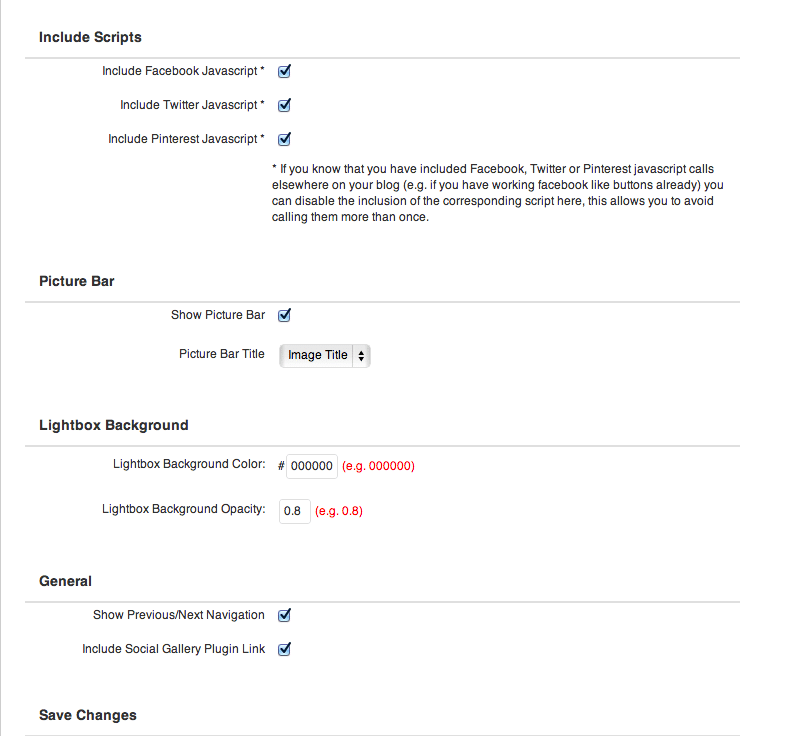 Scroll down a little and there are some options to include or disable the Javascript for the social features. The reason, is because if you have another social plugin using the scripts, then having multiple can cause conflicts.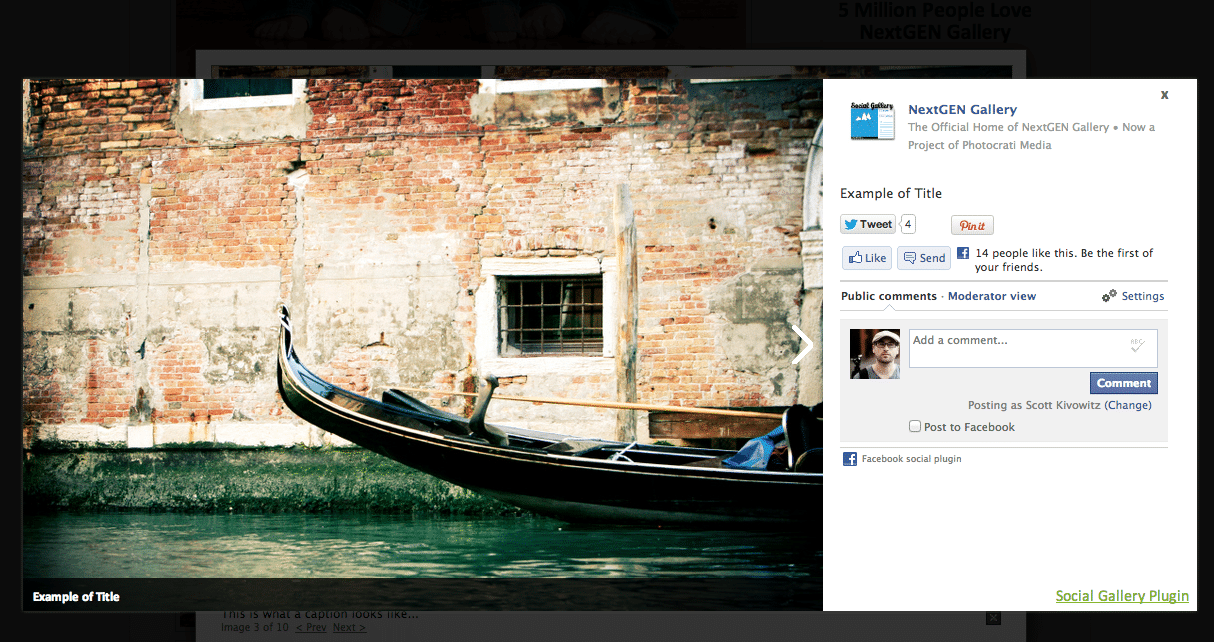 The commenting feature of the lightbox is impressive. It really does resemble Facebook, especially with Facebook comments enabled. In addition, it makes it super easy to grow your Facebook blog traffic because by default a comment will also post on a person's timeline.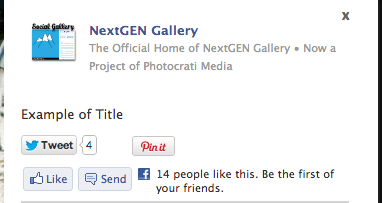 Update: 1/7/2013
The developer of this NextGEN Gallery extension has updated the plugin with some new features:
CSS3 Animations
Install Wizard
New Social buttons:

Tumblr
Linked In
Google Plus
Stumble Upon

Full Screen Mode
Here is a screenshot of the updated lightbox.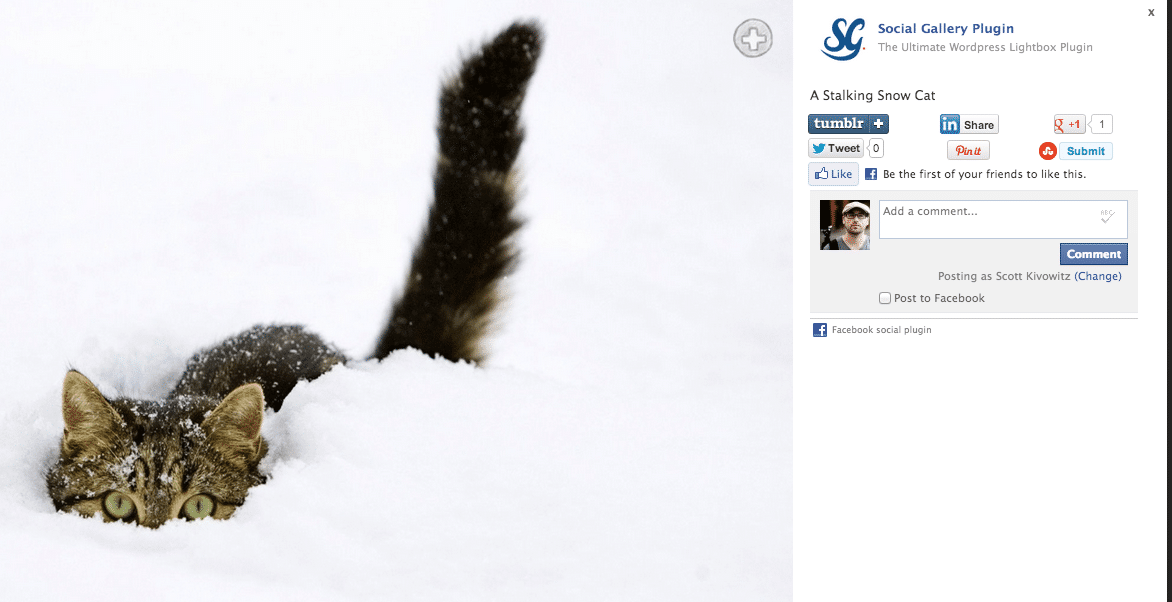 As you can see, the top of the lightbox shows the chosen brand, social buttons and the Title of the selected image or photograph.
Add this functionality to your NextGEN Gallery
The plugin is well though out, and works just as well. Social Gallery Photo Viewer is available for $25 at CodeCanyon.