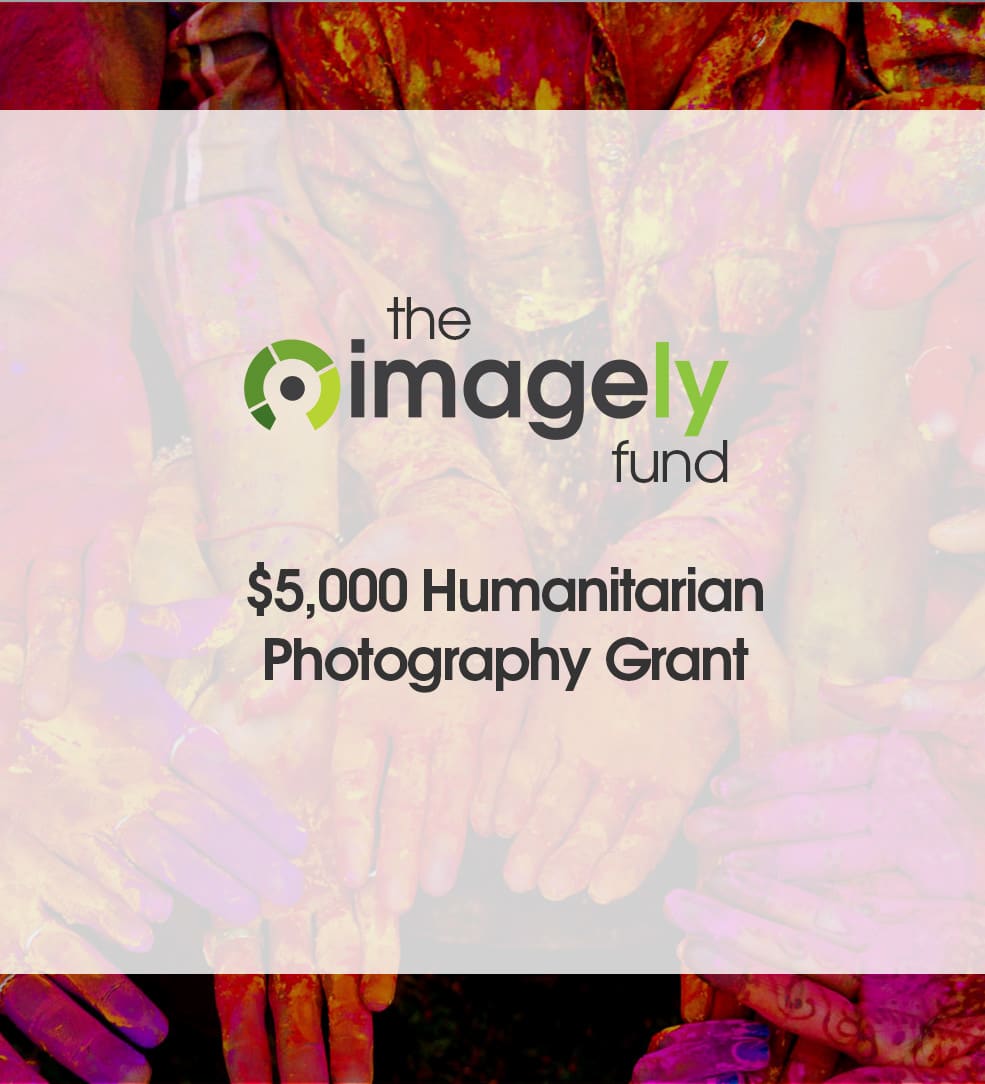 What is the Imagely Fund?
The Imagely Fund offers a $5000 grant to a photographer to help fund one humanitarian or environmental photography project each grant cycle. Our goal is to provide support for projects that will have a tangible and positive impact on the world.
Applications are judged by our panel of distinguished reviewers. The winner becomes an Imagely Fellow for the calendar year from the announcement of his/her award until the announcement of the following year's award. The 2019 Imagely Fund will open in the Spring. Specific dates TBA.
2017 Imagely Fund Winner: Giles Clarke
The Imagely Team is honored to announce award-winning humanitarian and conflict photographer Giles Clarke as the 2017 Imagely Fund Fellow. Giles' work Invisible Crisis, documents the devastating impact of the ongoing war in Yemen. Following the 2015 takeover of Sana'a by Houthi rebels, the country has been beset by poverty, famine, food insecurity and sanitation-related diseases. In February 2018, the World Health Organization declared that the country's already-catastrophic cholera epidemic would likely intensify following the rainy season. Destruction of critical infrastructure has inhibited access to even basic health care. The United Nations currently estimates that more than 20 million people are in need of humanitarian assistance.
"I am extremely humbled to have been selected as the 2017 Imagely Fund Fellow for my work Yemen in Crisis," Giles says. "This challenging assignment for UN/OCHA would not have been possible without the logistical support and planning by the tireless OCHA teams both in Yemen and NY. Recognition for the work is so important in helping create awareness for Yemen; a country currently suffering from a full-blown humanitarian crisis and where foreign press coverage remains limited. Many thanks to all at Imagely for supporting this and my upcoming work on the region'.
Second Place goes to documentary photographer Marco Panzetti for his work The Idea of Europe, a long-term project dedicated to the human impact of the European refugee crisis. This series includes in-depth reportage on the rescue operations via the vessel Aquarius of Libyan's fleeing horrors in their homeland then stranded at sea; coverage of the informal refugee camp along the Italian/French border; a photo essay on Lampudesa, the island off the Tunisian coast which has become both a resort area and a refuge for migrants; and a collective narration of portraits of the Libyan refugees after they have settled into new lives.
Maxim Dondyuk and George Steinmetz tied for Third Place in this year's competition.
In his long-term project, Between Life & Death, documentary photographer Maxim Dondyuk focuses on the scars the war in Donbass has left on the landscape and the humans that inhabit it. Dondyuk also explores the complicated stories of individual veterans in the war. "At war in Donbass, there are not only professional soldiers, but also musicians, writers, photographers, office workers, and businesspeople."
Award winning photographer George Steinmetz's project, Overfishing in West Africa, is part of his ongoing Feed the Planet series. This important work highlights how "overfishing is threatening the food supply of one of the world's poorest communities as it strip mines our the oceans of marine life. The past decade has seen a rapid expansion of industrial scale fishing, with international fleets of mega-trawlers, super-seiners, and factory mother ships competing with an increasing number of small native fishing boats that struggle to maintain the food supply of the local population. Ground zero for this fishing conflict is on the coast of West Africa, particularly in Senegal, Mauritania, and the Canary Islands." Images for this project were not available for our video due to licensing.
Fourth Place goes to documentary and humanitarian photographer Julia Gunther for her project, Fish for Sex, Malawi. Fish for Sex is the next installment in Gunther's long-term work, Proud Women of Africa, which documents the lives of strong African women. This next installment in the series will focus on the highly gendered fishing industry of Southern Mali where men fish and women sell the fish. Female fish traders are often pressured into having unprotected sex with the fishermen in order to secure their supply or to gain access to decent prices for the fish. Most of the victims are economically disadvantaged women (single or divorced women as well as widows) living along the shores of Africa's great lakes. These so-called fish-for-sex networks are one of the main drivers of the spread of HIV/Aids in Malawi.
Fifth Place goes to documentary photographer Benjamin Petit for his work on Climate Refugees Resettlement. Petit's reportage in Santo Domingo, Dominican Republic centers on the resettlement of a group of 7,000 people from the flood-prone slums along the heavily polluted Ozama River to a new community, La Nueva Barquita. Roughly 300,000 people call these slums home. Extreme weather events, exacerbated by global climate change, have led to regular, devastating floods of up to twenty feet. Petit's reportage on the resettlement "intends to challenge the stereotypical notions of what climate change looks like in order to expand and deepen perceptions about its many implications. It is important to tell stories of climate change not only as a factor in our daily lives, but also as a player in major socio-political shifts."
Honorable Mentions for the 2017 Imagely Fund competition include:
− Jennifer Little: Owen's Lake
− Michael Snyder: Eroding Edges
− Chris Schmid: The African Survivors
− Probal Rashid: Climate Crisis in Bangladesh
− Fausto Podavini: Omo Change
− David Verberckt: The Stateless Rohingya, From Persecution to Exile
− Turjoy Chowdhury: Life in Waste
− Alex Thompson: Mineral extraction and consequences in Wyoming
− Andrew Cullen: Resting Places: Dreams and Death Along the US-Mexico Border
− Scott Brennan: Indigenous Autonomous México: Towards a Renewal of Revolutionary Promises
− Sara Hylton: Women of God
− Christian Werner: Christian Terrorism
---
2017 Imagely Fund Judges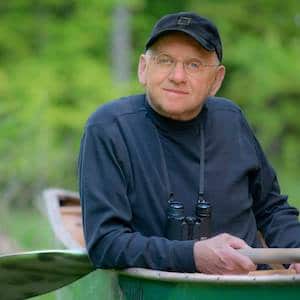 Jim Brandenburg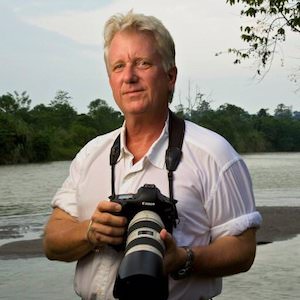 Steve Winter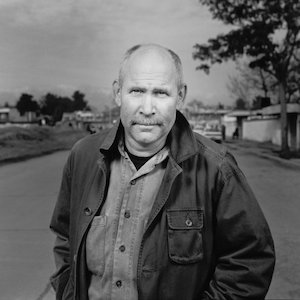 ---
Applying for the Imagely Fund
Please review the guidelines below. Projects that do not meet requirements will not be eligible for consideration of the award. We look forward to receiving your application (online submission, via the form provided only).
*Prior to 2016, the grant was named the Photocrati Fund
---
2017 Winners of the Imagely Fund
---
Apply
---
Gallery
---
Eligibility
This grant is open to both professional and emerging photographers from any country, worldwide. The grant is focused on environmental and humanitarian photography. Applicants must be over 21 years of age and should have a proven ability to produce outstanding imagery and coherent photo essays, as well as the background necessary to carry out the proposed project. This means that for photographers planning to complete a project in a country other than their own country of origin, there should be a clear demonstration of preparation for work in that country (i.e. proper visas, contacts, language training, etc.), and preferably some experience in the country or a good deal of experience and understanding of the culture and language/customs.
Submission Guidelines
There are no application fees for this grant. The 2019 grant will launch in the Spring.
Each submission may contain only one project proposal. Each applicant may apply only once per submission cycle. Applications are not carried over to the following year. All applications must be submitted in English, online using our online form.
Only applications that meet ALL SUBMISSION CRITERIA will be judged.
Once the application and proposal has been submitted, content changes are not allowed. The Imagely Fund is not responsible for misdirected submissions. Applicants should save copies of their application for their own records.
Applicants should NOT send any hard copies or printed materials (no prints, books, CDs/DVDs or transparencies), the Imagely Fund staff will not review any of these materials, and they cannot be returned to applicants.
The application consists of two main items: a one-page project statement with a short bio, and a link to your online portfolio.
Applicants should have a professional-style website. (There are many wonderful free professional-style websites available, -- such as WordPress -- that are easy to set up.)
In general, we do not accept links to password protected galleries, or to Flickr, Picasa, or other photo sharing sites. If you want to keep your gallery separate from your other work, you can create a specific, non-public link and send that to us with your application. We occasionally make exceptions to this rule for embargoed or very sensitive projects).
Project Statement and Bio
The project statement should be 1-page, preferably as a PDF-- but MS Word is acceptable, too. Please follow these formatting guidelines. It helps our judges to quickly evaluate the hundreds of applications in a systematic manner. Please save and title your submission using your name and/or project title (i.e. Smith2017_Rocks). This makes it easier for the staff and judges to sort and find your project.
Please include the following information, in this order, in the HEADING of your project statement/bio:
•Applicant's Name (first and last):
•Project Title:
•Project Location:
•Applicant's Email:
•Applicant's Home Country:
•Web Address of Online Portfolio:
The personal statement should describe the proposed project in detail, including:
Who or what will be photographed?
Why is this project important? Include historical, environmental, or cultural background to the project as appropriate. You should display good substantive knowledge of your subject matter.
What positive consequences might result from this project? We are interested in projects that will have a tangible impact or contribution.
What background and preparation do you have that will enable you to carry out the project? (i.e. photographic training/ background/ knowledge or training related your project)
If the proposed project will take place in a country other than your own, please describe your plans for preparations for working in the project location (i.e. visa preparations, local contacts, health vaccinations, language training, etc.).
How do you plan to spend the grant funds? Please include a paragraph outlining a rough budget/breakdown of expected costs.
Link to Online Portfolio
Each applicant should include a link (web address) to an online gallery/photo story of a coherent set of 15-25 images based around a theme or project.
Carrying out an effective project requires not just creative and technical mastery of photography, but also the ability to focus on a single project over time. You need to take time to develop knowledge about your subject matter, build any necessary relationships, and to invest the time to be present when the best photo opportunities present themselves. Your portfolio should display these qualities.
Images displayed in the online portfolio or website MUST BE TAKEN BY THE APPLICANT. Any applicant receiving a grant on the basis of images taken by someone else will be liable to repay the grant's full amount to the Imagely Fund, and will of course, forfeit the Imagely Fund Fellow title.
Selection Criteria
Following the application deadline, Imagely Fund staff will compile all complete applications that adhere to all submission guidelines.
Imagely Fund staff will perform an initial screening of all applications. Any applications that do not meet the application criteria or which are unlikely to be competitive will be removed. As this is an environmental and humanitarian photography grant, photography projects in other genres/fields will not be considered.
Qualifiying top applications will be submitted to the Imagely Fund Judges for consideration.
Selection of the grantee will be based on the Judges's determination, in their sole discretion, of the following:
Photographic skill, background and promise of the applicant (in terms of photographic vision and technique) based on the applicant's images in his/her web portfolio.
The degree to which the applicant's non-photographic background and training has prepared him/her to undertake the project.
The environmental or humanitarian significance of the project and its potential positive contributions.
The feasibility and viability of the completion of the proposed project within the projected time frame and with the grant funding.
The quality of the overall application packet.
Notification of Award
Winners of the grant will be notified after the judging, which should be completed by late Fall 2019 (exact timing of judging is dependent on judges' schedules). The grant winners may share the news with others involved with the project, but we ask to keep news of the award confidential until the public announcement.
Disbursement of Funds, Photo Essay and Deadline for Completion of Project
Imagely Fund Grants are in the amount of $5,000. The funds are intended to help cover the costs of travel, lodging, and related expenses for roughly one-month of full time photography. The funds do not need to be spent on travel and lodging, and we certainly fund portions of on-going projects. The most important thing is that we need for you to outline how you intend to spend the funding. In general, we are interested in supporting the expenses related to the completion of the project -- rather than the purchase of a large item of photographic gear.
The funds will be disbursed in two portions. Imagely Fellows will receive $4000 up-front prior to the project. The remaining $1000 will be disbursed to the Grantee (winner) upon completion of the project and upon receipt of a photo essay/blog post (for the Imagely website) from the project.
For the final photo essay, we expect roughly 8-10 photos, along with a description of the project and how the funds were used. This photo essay will be displayed on the Imagely blog. The Grantee will have 12 months from the announcement of the award to complete his or her project and to provide Imagely Fund staff with a captioned photo essay.
Copyright and Use of Images
The Grantee (i.e. the award winner/photographer) retains (keeps) all copyright and ownership of their images resulting from the project, including the right to sell, print, or distribute images as he or she sees fit. (This means that if you win, you keep the rights to your images.)
By accepting the grant, the Grantee (the award winner) agrees, however, to give Imagely a worldwide, non-exclusive right to display the images included in the Grantee's photo essay on the Imagely website. The Grantee also gives Imagely the right to use the images from the photo essay on its website, in printed materials, or in galleries for the purpose of promoting the Imagelyi Fund. (This means that if you win, you allow us to use a small, select set of your images -- that you choose -- in our publications and on our website to promote the grant.)
The Grantee (award winner) retains all rights for licensing and selling their own images -- with the understanding and explicit agreement that a set of the images may also be used by Imagely in the manner mentioned above. (This means that if you win, you can sell your images however you like, but that you allow us to use a small set of them -- which you pick -- to promote the grant. People often ask us if we plan to sell the winner's images -- NO! We are not in the business of selling other photographer's images! The purpose of this grant is to support great photography related to environmental and humanitarian causes).
People have asked -- what would we do if a Imagely Fellow's project were to get picked up by a major publishing outlet that requires first rights or exclusive rights. Answer: We would be thrilled for our Imagely Fellow. In fact, this did happen with our wonderful 2011 Imagely Fund winner (now Imagely Fund), Paul Colangelo. His project work was embargoed, and we were okay with that. Our goal is to support great photographers, and it is very exciting for us to see great photographers succeed!
Other Important Notes
Taxable Compensation
The Imagely Grant is considered compensation. As such, the amount of funding that the grant recipient claims for their expenses may be subject to withholding tax. American citizens or residents should be prepared to provide a US Taxpayer Identification Number shortly after their grant is awarded, before the Awardee (winner) can receive the grant.
Imagely will provide grant recipients outside the US with information and assistance in securing this number if they do not already have such identification. Grant recipients living in the US will be supplied with appropriate reporting information in the form of a 1099. Grant recipients living in other countries will receive 1042 income reporting forms.
Privacy
Imagely and Imagely Fund staff along with the Imagely Fund Judges will make every possible effort to keep applications confidential and private.
Materials and ideas contained within the application will NOT be used by Imagely the Imagely Fund, or by the Imagely Fund Judges for any purpose other than the grant review and selection process, without expressed written permission from the grant recipients. Grant recipient images may, however, be used for publicity (as outlined in this document).
Communication with Applicant
The Imagely Fund staff and/or Imagely Fund Judges may contact grant applicants for further communication regarding their submitted application.
Updates and Changes to the Grant
As this is only the seventh cycle for this grant, some small changes in procedures may be necessary. Imagely reserves the ongoing right to amend grant rules and submission guidelines for the Imagely Fund.
Agreement
All entrants by their participation, agree to be bound by these Official Rules. Imagely reserves the right to disqualify any entrant who violates these rules, and any subsequent entries of the disqualified entrant. The laws of the United States apply to and govern this grant award and any claims must be raised and resolved in the United States. Additionally, entrants and the grant recipient agree to release, discharge, and hold harmless Imagely, Imagely Fund, and Imagely Fund Judges, their affiliates, officers, directors and employees from any liability, claims, or damages arising out of their participation in the promotion and the acceptance, use, misuse, or possession of any grant. All grant recipients, by accepting the grant, agree to the use of their name or likeness for advertising or publicity purposes without compensation, and upon request, to provide consent to such use in writing.
Imagely is not responsible for printing or typographical errors in any contest-related materials; for stolen, lost, late, misdirected, damaged, incomplete, illegible, or postage-due mail or entries; or for transactions that are processed late or incorrectly; or are lost due to computer or electronic malfunction. Imagely reserves the right to cancel or modify the competition if fraud or technical failures compromise the integrity of the offer as determined by Imagely in its sole discretion.
Frequently Asked Questions
Eligibility
Q: The project that I'm interested in working on is going to be carried out in the country where I live. I would like to inquire if the fund can be used for the purchase of photographic equipment.
A: You are free to undertake projects without travel. You do need, however, to make a compelling case for how you'll use the funds. We'll be happy to support the purchase of very specific equipment that is absolutely necessary for your project (i.e. underwater housing for camera for a project on endangered sharks) -- but we're not planning on buying your new Nikon.
Q: Can I apply for this grant if I am a pro photographer?
A: Yes. The Imagely Fund is open to both emerging and pro photographers.
Q: Can two photographers (or a team) apply for the grant working on the same project getting the same amount of money ($5,000)?
A: Yes. The maximum award would still be $5,000.
Q: I am planning to undertake a photographic project in a foreign country prior to the announcement of the grant winner. Would it be legitimate for me to apply for the Imagely Fund for this particular project, considering that if I am awarded the grant, I would be applying the funds to expenses that have already been incurred?
A: Yes. We can fund a project that is underway, if we are paying for a part of it that will take place after the award (i.e. someone has been working for six months on photographing, and they want funding to work on it for two more months in the fall - that we can fund). We don't fund projects which the photographer has completed prior to the application.
Q: Your site mentioned that the grant is intended to fund one month of full time photography work in the field. I imagine this means that the grant committee will want the information in a budget to reflect that as well. If I propose a project that I believe, from my previous experience working on the project, will merit three months of work, and I propose that, will that hurt or disqualify my proposal, even if my project fits within the $5,000?
A: We are happy to fund portions of ongoing projects. We just would like to see details on how you plan to spend the money.
Submission
Q: Could you please clarify whether the personal statement and project statement and Bio are all supposed to be on one page? Is it one page for everything ... and then the photos? Or is the bio a separate page and the project statement a separate page?
A: Yes. One page please. Your application should consist of just two items: a one-page project statement (which includes your bio and budget), and a link to your online portfolio submitted via our online form. Your entire application should fit onto one page. We want to get an overview of who you are, what you do, what your skills are, and what your project is all about -- ALL IN ONE PAGE! It's tough to whittle down such important information to one page -- but it helps keep things fair and consistent for our judges - and ensures that we don't have loose, random pages floating around!
Q: Can I send my statement, bio, and images through postal mail?
A: No. We only accept applications via our online form.
Q: Can I just send you my bio in an email message?
A: No. We have specific requirements for the application. Please see above for our requirements for submitting your Project Statement and Bio. It is important that all submissions follow this formatting to keep applications fair and consistent for the judges.
Q: How many photos can I submit? What size?
A: You do not need to submit photos. All you need to do is provide a link to your online portfolio when you submit your one-page project statement and bio. We'd like to see cohesive photo essays or galleries (preferably related in some way to the topic of your project). We're looking for between 15-30 images (roughly). We no longer accept password protected galleries. Please provide a specific link to your gallery.
Q: When does the 2019 grant open?
A: The 2019 grant process will open in the Spring. Specific dates TBA.
Q: I'm interested in applying for the grant, but I don't have my own website. Can I just use my Flickr site?
A: We expect every applicant to have a pro-style website with galleries. There are many FREE website templates that are very easy to use. We recommend checking out the FREE WordPress templates if you're just starting to build your own site.
F

urther Questions Regarding the Imagely Fund?
If you have further questions regarding the Imagely Fund or application process, please contact us at fund@photocrati.com, and please use the words: FUND QUERY in the subject of the email.
Imagely Fund Board Member Bios
Do not contact judges for any reason whatsoever in relation to the Imagely Fund or the application process. The judges are very busy and generously make time in their schedules for this grant. (Imagely reserves the right to disqualify applicants who disregard this mandate.) All questions should be directed to the email address above.
Imagely Fund Board Member Bios
Steve Winter
Judge: 2014, 2015, 2016, 2017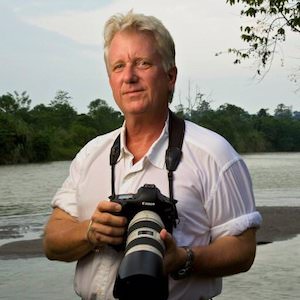 Steve Winter specializes in wildlife photography, particularly on big cats. He's been named BBC Wildlife Photographer of the Year and BBC Wildlife Photojournalist of the Year. He was a two-time winner of Picture of the Year International's Global Vision Award and won 1st prize in the nature story category from World Press Photo in 2008 and 2014. Steve lectures globally on photography and conservation issues and has been interviewed on CBS Nightly News, 60 Minutes, NPR, BBC, and CNN. In November 2013, National Geographic published Steve's photography book Tigers Forever: Saving the World's Most Endangered Cat, with text written by environmental journalist Sharon Guynup.
Michael "Nick" Nichols
Judge: 2010, 2011, 2012, 2013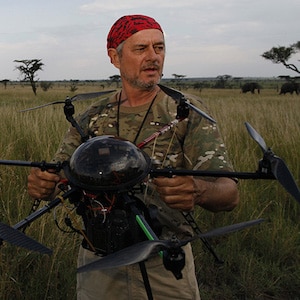 Michael "Nick" Nichols, a native of Alabama, is an award-winning photographer whose work has taken him to the most remote corners of the world. Born in 1952, Nichols's training in photography began when he was drafted into the U.S. Army's photography unit in the early 1970s. He later studied his craft at the University of North Alabama.
He became a staff photographer for the National Geographic Society in 1996 and was named editor at large in January 2008. From 1982 to 1995 he was a member of Magnum Photos, the prestigious cooperative founded by Henri Cartier-Bresson and Robert Capa.
Nichols has photographed more than 20 stories for National Geographic magazine, including "Ivory Wars: Last Stand in Zakouma" (March 2007), which has raised awareness and funding to protect the elephants of Chad. In 2008, Nichols had an exhibition at the 20th anniversary of Visa pour l'Image and his photographs were featured in a National Geographic article on the elephants of Samburu.
Nichols spent two years documenting conservationist Mike Fay's Megatransect expedition, in which Fay crossed 2,000 miles (3,219 kilometers) on foot from Congo's deepest rain forest to the Atlantic coast of Gabon, studying Africa's last great wilderness. Nichols's work from this undertaking can be seen in the 2001 National Geographic magazine articles "Megatransect: Across 1,200 Miles of Untamed Africa on Foot," "Green Abyss: Megatransect, Part II," and "End of the Line: Megatransect, Part III."
In 2005, National Geographic Books published The Last Place on Earth, a book featuring Nichols's photographs and Fay's journals from the Megatransect expedition. His work has appeared in five other books, including Keepers of the Kingdom, a photographic essay reflecting on changes in U.S. zoos; The Year of the Tiger, which focuses on the world's remaining tigers; and Brutal Kinship, a look at the timorous bond between man and chimpanzee (with text by Jane Goodall).
Dubbed the "Indiana Jones of Photography" in a profile by Paris Match, Nichols has been featured in Rolling Stone, Life, American Photographer, JPG, and many other magazines. He has been awarded first prize four times for nature and environment stories in the World Press Photo competition. His other numerous awards come from Wildlife Photographer of the Year and Pictures of the Year International. In 1982 the Overseas Press Club of America granted him a prize for reporting "above and beyond the call of duty," an honor usually reserved for combat photographers.
Nichols is also very involved in fostering community among photographers. In 2007, he founded and co-directed the inaugural Look 3: Festival of the Photograph in Charlottesville, Virginia. This three-day celebration of peace, love and photography has been a sold-out success and has included interviews and slide shows from established photographers as well as an interactive gallery exhibit encouraging all festival attendees to share their work.
In 2011, Nichols began the epic adventure: covering the lions of the Serengeti for National Geographic. Over the course of several in-depth field assignments, Nichols documented the complexities of life with lions and the inevitable conflicts with humans. In the works for more than a decade, Nichols brought this story to National Geographic readers in the August 2013 issue of National Geographic: Serengeti Lions.
Steve McCurry
Judge: 2011, 2012, 2013, 2017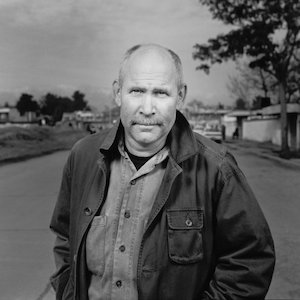 Steve McCurry, recognized universally as one of today's finest image-makers, is best known for his evocative color photography. In the finest documentary tradition, McCurry captures the essence of human struggle and joy.
Born in Philadelphia, McCurry graduated cum laude from the College of Arts and Architecture at Pennsylvania State University. After working at a newspaper for two years, he left for India to freelance.
His career was launched when, disguised in local attire, he crossed the Pakistan border into rebel-controlled Afghanistan just before the Russian invasion. When he emerged, he had rolls of film sewn into his clothes and images that would be published around the world as among the first to show the conflict there. His coverage won the Robert Capa Gold Medal for Best Photographic Reporting from Abroad, an award dedicated to photographers exhibiting exceptional courage and enterprise.
He is the recipient of numerous awards, including Magazine Photographer of the Year, awarded by the National Press Photographers Association. This was the same year in which he won an unprecedented four first prizes in the World Press Photo contest. He has won the Olivier Rebbot Award twice.
McCurry has covered many areas of international and civil conflict, including Beirut, Cambodia, the Philippines, the Gulf War, the former Yugoslavia, Afghanistan, and Tibet. He focuses on the human consequences of war, not only showing what war impresses on the landscape, but rather, on the human face.
McCurry's work has been featured in every major magazine in the world and frequently appears in National Geographic, with recent articles on Tibet, Afghanistan, Iraq, Yemen, and the temples of Angkor Wat, Cambodia.
A high point in McCurry's career was the rediscovery of the previously unidentified Afghan refugee girl that many have described as the most recognizable photograph in the world today.
McCurry has published books including The Imperial Way (1985), Monsoon (1988), Portraits (1999), South Southeast (2000), Sanctuary (2002), The Path to Buddha: A Tibetan Pilgrimage (2003), Steve McCurry (2005), and Looking East (2006).
Jim Brandenburg
Judge: 2010, 2011, 2012, 2013, 2014, 2015, 2016, 2017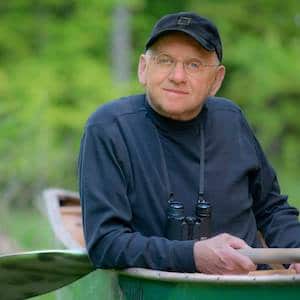 Jim Brandenburg traveled the globe as a photographer with National Geographic Magazine for several decades. His extensive body of work has been published throughout the world and his photographs have won a multitude of national and international awards. He was the recipient of the 'Wildlife Photographer of the Year' award by the Natural History Museum-London and BBC Wildlife Magazine, and twice was named 'Magazine Photographer of the Year' by the National Press Photographer's Association (NPPA) for his National Geographic work. Brandenburg was the recipient of the 'World Achievement Award' from the United Nations in recognition of his using nature photography to raise public awareness for the environment.
Art Wolfe
Judge: 2010, 2016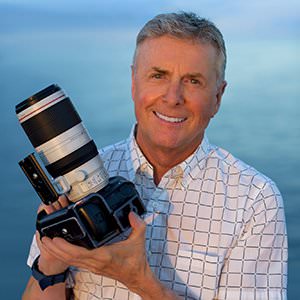 An icon of conservation photography and videography, Art Wolf has spent decades documenting wildlife, landscapes and people around the globe.
Art's work has been regularly featured in National Geographic, Smithsonian, Audubon, GEO, and Terre Sauvage among many others. He has released more than 80 top-selling books. Some recent favorites include: The New Art of Photographing Nature (2013), The Art of the Photograph (2013), Earth Is My Witness (2014), a new, updated edition of Vanishing Act, Regard Sauvage (2011), Animal Art (2011), and Dogs Make Us Human (2011).
An avid workshop leader and educator, Art leads photographic tours worldwide. He has been a Phase One Digital Artists Series instructor, and has been featured in numerous educational videos. Some of his television credits include: On Location with Art Wolfe, Techniques of the Masters, American Photo's Safari, Art Wolfe's Travels to the Edge, as well as two episodes of Tales By Light.
Art is the recipient of many prestigious awards, including: the Nature's Best Photographer of the Year Award, the North American Nature Photography Association's Lifetime Achievement Award and the Photographic Society of America's Progress Medal (for his contribution to the advancement of the art and science of photography), as well as the Alfred Eisenstaedt Magazine Photography Award.
He is an Honorary Fellow of the Royal Photographic Society, a Fellow of the International League of Conservation Photographers, a Fellow of the International League of Conservation Photographers, a member of the American Society of Media Photographers and has served on the advisory boards for the Wildlife Conservation Society. Additionally, Wolfe has been a member of Canon's elite list of renowned photographers Explorers of Light, Microsoft's Icons of Imaging, Fujifilm's Talent Team, and Nikon's NPS Pros.
Past Winners and Top Finalists
2014 - 2015 Imagely Fund Winner: Ed Kashi
Imagely is excited to name esteemed photographer Ed Kashi as the 2014-2015 Imagely Fund Fellow for his work documenting the epidemic of Chronic Kidney Disease (of unknown causes) among sugar cane workers in Chichigalpa, Nicaragua. End-stage renal failure impacts nearly one-third of the men in this town, frequently referred to as the "Island of Widows". Called a "silent killer" the disease is often not identified until kidney failure is imminent. Expensive urgent medical care is often out of reach or unavailable for the sugar cane workers.
Second Place goes to documentary and travel photographer, Jacob Maentz for his ongoing work on The Forgotten Ten (Katutubong Filipino Project). With this project, Maentz seeks to raise awareness of the social and land rights challenges and pressures that the diverse, culturally-rich indigenous Filipino population presently faces.
Third Place goes to renowned photographer Paula Bronstein for her ongoing work The Forgotten Frontline: Women in Afghanistan. This powerful project endeavors to give voice to the complicated struggles and successes of Afghani women "between life and war".
Fourth Place goest to humanitarian photographer Anna Boyaizis for her project, Second Wave, which covers the Jane Goodall Institute's innovative peer education program in Uganda. This important program focuses on improving girls' lives through education and support for HIV prevention, feminine hygiene, and reproductive health issues.
The 2014-2015 Honorable Mentions
Lianne Milton, La Vida No Vale Nada: Guatemala; Michelle Siu, Marlboro Boys, Indonesia; Cosmin Bumbutz, No Future for Roma Families in Romania; Alessandro Grassani, Environmental Migrants: The Last Illusion; Kenya, Nairobi; Alessio Romenzi, Aftermath of the Syrian Civil War: Refugees; Lebanon, Beirut; Allison Shelley, No Choice: Abortion and Imprisonment in Mexico; Mexico City and Guanajuato State; Dan Giannipoulos, The Rehabilitation of Syria's Refugees; Jordan & Lebanon; Stefano Schirato, Toxicity; Russia, Dzerzhinsk; Daniele Volpe, Aftermath of Guatemala Genocide, Guatemala, and Fabio Bucciarelli, On the Brink of Abyss, South Sudan.
2014 Top Finishers and Finalists
Adriane Ohanesian
Women Rebel Soldiers of the Nuba Mountains; South Kordofan, Sudan
Albertina d'Urso
Out of Tibet; Worldwide
Alejandro Chaskielberg
Otsuchi Future Memories; Otsuchi, Tohoku Prefecture, Japan
Alessandro Grassani
Environmental Migrants: The last illusion; Kenya, Nairobi
Alessio Romenzi
Aftermath of the Syrian Civil War: Refugees; Lebanon, Beirut
Allison Shelley
No Choice: Abortion and Imprisonment in Mexico; Mexico City and Guanajuato State
Andria Hautamaki
Patagonia: Ranching Between Ice and Sky; (Southern Chilean Patagonia)
Andrea de Franciscis
Tsunami, Ten Years After; Sri Lanka, Indonesia, Thailand
Anik Rahman
Puppet Show; Bangladesh
Bernice Wong Shu Fen
Breath of Life; Cambodia
Brett Gundlock
El Pueblo (The Community); Michoacan, Mexico
Camilo Ramirez
Turbid Collective; US Gulf Coast
Cosmin Bumbutz
No Future for Roma Families in Romania
Dan Giannopoulos
The Rehabilitation of Syria's Refugees; Jordan & Lebanon
Daniele Volpe
Aftermath of Guatemala Genocide
Eva Parey
East Winds; Across Europe
Fabio Bucciarelli
On the Brink of Abyss; South Sudan
Fausto Podavini
Climate Change Vulnerability and Resilience
Galen Stolee
A Tale of Two Models – Tourism development in the forests of Cambodia
Giorgio Savona
IronBound; Newark, NJ, USA
Greg Kahn
3 Millimeters; Eastern Shore of Maryland, USA
Juan Carlos
C'est la Vie (Asi es la Vida)
Jordi Pizarro
The Disappearing Lands of Bangladesh and India
Joyce Nicholls
Black, Gay, Female and Paperless: a story about Ugandan lesbian asylum seekers in the UK
J.T. Blatty
Fish Town; Coastal Louisiana (Breton Sound & Ponchartrain Basins, East of Mississippi)
Ksenia Diodorova
21 Hours; Tajikistan (GBAO), Russia (Moscow, St. Petersburg)
Laura El-Tantawy
I'll Die For You; Egypt
Lianne Milton
La Vida No Vale Nada; Guatemala
Lorenzo Masi
Struggle for a Normal Life: Somali refugees in Italy
Marco Casino
Staff Riding (temporary title); Johannesburg townships, SA
Markel Redondo
The Good Father
Mariusz Janiszewski
Life Reloaded; Philippines
Marion Belanger
Oil and Ice; Alaska
Massimo Branca
Under the Surface
Mathieu Asselin
Monsanto: A Photographic Investigation; USA
Matthew David Eich
Sin & Salvation in Baptist Town; Greenwood, Mississippi
Matteo Bastianelli
MaldiMare (Seasickness); Taranto, Italy
Michael JP Hall
Landfill
Michelle Siu
Marlboro Boys, Indonesia
Stefano Schirato
Toxicity; Russia, Dzerzhinsk
Steven DeWitt
The Lodgepole Project
Thomas Dryden Kelsey
Turquoise Hill "Minegolia"
Tommaso Rada
The Bill of Progress, Mozambique
Turjoy Chowdhury
Second Life; Bangladesh
2013 WINNER AND TOP FINALISTS
Alex Masi The Bhopal Legacy – 2013 Imagely Fund Fellow.
Documentary photographer Alex Masi, the 2013 Imagely Fund winner, focuses on the long-term impact of the devastating 1984 gas leak from the Union Carbide Indian Limited pesticide plant in Bhopal, Madhya Pradesh. The initial accident resulted in almost 4000 deaths; by 2006, more than 550,000 people were reported to have gas-leak-related injuries. Toxins in water sources and soil near the site have led to widespread contamination. Alex's work documenting the lives of "gas survivors" and the work of medical advocacy groups aims to raise awareness for the plight of those affected.
Ethan Welty – Second Place. Unprotected Cascades – Conservation photographer Ethan Welty is working to create a comprehensive portfolio of the North Cascades, a stunning and bio-diverse region that is only partially protected with the 504,500-acre North Cascades National Park.
Philippe Schneider – Third Place. Where We Live Matters – With dignity and compassion, humanitarian photographer Philippe Schneider reports on the complex issues surrounding the evicted slum dwellers of Paga Hill, Port Moresby (Papua New Guinea).
Scott Typaldos – Fourth Place. Butterflies – Humanitarian photographer Scott Typaldos documents the difficult conditions and challenges facing patients with mental illnesses in Western Africa and Eastern Europe.
HONORABLE MENTIONS
Allison Shelley, Not with a Bang; But a Whimper, Kiana Hayeri, The Day I Became a Woman; Marc Ellison, Pain at Sunrise, Regrets at Sunset; Sara Lewkowicz, A Portrait of Domestic Violence; Monique Jacques, Gaza's Girls; Sean Gallagher, Jakarta: The Sinking City; Fausto Podavini, Grand Ethiopian Renaissance Dam; Rafael Fabres, Pacification; Natisha Mallick, Living at the Edge of Life; Benjamin Cherry, The Importance of Natural Corridors.
2012 WINNER AND TOP FINALISTS
Please see our blog post to watch the video about the 2013 Imagely Fund top finishers.
Peter DiCampo – 2012 Imagely Fund Fellow
Life Without Lights — Documentary photographer Peter DiCampo, the 2012 Imagely Fund winner, focuses on energy poverty in his on-going project Life Without Lights. Around the globe, roughly 1.5 billion people lack access to electricity; almost a billion more rely on inadequate sources. Biomass, such as charcoal and wood or trash, serves as fuel for cooking and heat. Without improved access to sustainable energy, poverty is difficult to escape. For the second phase of his project, Peter focused on the devastating health impacts of energy poverty in the remote Bundibugyo District of Uganda. The World Health Organization estimates that less than 10 percent of Uganda's population has access to electricity. In remote and rural areas there is almost no electricity at all. Thick smoke from cooking fires contributes to high rates of lung disease. Clinics have no refrigeration for medicines, and no lights for nighttime births and surgeries. There are no phones to communicate emergencies.
Ami Vitale – Second Place- Kashmir: Paths to Peace – This work follows the brutal conflict in Kashmir and the relatively recent wave of unarmed protests. The work illustrates the resilience of the people: how an old culture survived a war, and how a younger, globalized generation has been shaped by the conflict.
Anna Boyiazis – Third Place - AIDS Orphans in Sub-Saharan Africa- This work highlights the devastating impact of AIDS on children and families, and the hope offered by the peer education efforts of the Jane Goodall Institute, Uganda, to 'turn the tide of HIV'.
Laura El-Tantawy – Fourth Place - In the Shadow of the Pyramids – Tantawy explores Egypt's identity as a nation in transition. Started in 2005, In the Shadow of the Pyramids, has followed the trials and tribulations, the hope and the violence, the time of Mubarak and the looming future. Now, post-revolution, this is a story of a nation reawakening from decades of political, social and economic repression.
2011 Imagely Fund Winner and Top Finalists
The 2011 Imagely Fund Fellow: Paul Colangelo
Project Title: Surviving Todagin
Location: Sacred Headwaters Region, British Columbia
Second Place: Robin Hammond
Still Human – Mental Health in Sub-Saharan Africa and the Struggle for Dignity
Location: Sub-Saharan Africa
Third Place: Matt Eich
Sin & Salvation in Baptist Town
Location: New Orleans, LA, USA
2010 WINNER AND TOP FINALISTS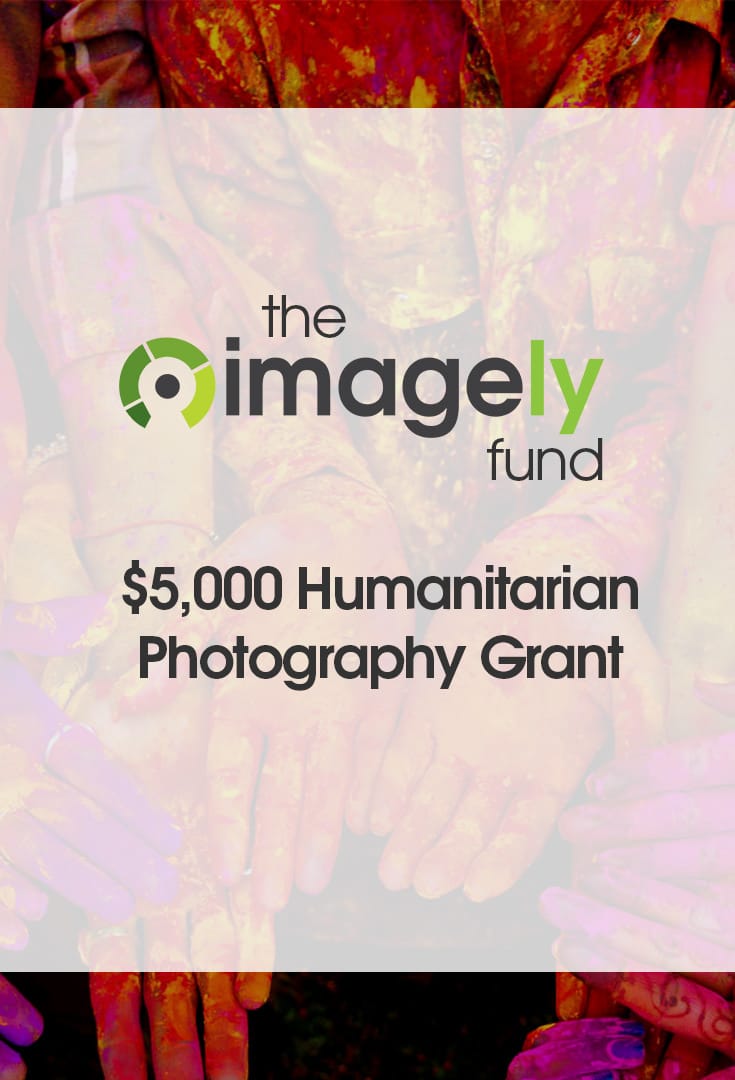 The 2010 Imagely Fund Fellow: Mark J. Davis
Project Title: Fishing For Leftovers
Location: Southern Chile
Second Place: Bharat Choudhary
Title: IS THIS HOME
Location: Mizoram, India
Third Place: Anna Beeke
Title: UNTANGLING THREADS
Location: Morocco
Fourth Place: Malin Fezehai
Title: VANISHING NATION
Location: Kiribati
Fifth Place: Anna Maria Barry-Jester
Title: BORN INTO A SAFE PLACE
Location: India
Other Top Finishers:
Oliver Michael Edwards (sensory impairment), Laura El-Tantawy (suicide among male Indian farmers), Andrew Cullen (winter disaster in Mongolia), David Belluz (self-immolation in Afghanistan), and Ryan Gauvin (depleted uranium/Balkan states).