How Can We Help?
Search for answers or browse our knowledge base.
After you create a gallery and upload your images, follow these steps to add your gallery to a page or blog post.
1) ADD GALLERY WINDOW

Follow the steps below to access our Add Gallery Window.
FOR THOSE WHO ARE USED TO USING THE CLASSIC EDITOR
As of WordPress v5.0 you will need to install the Classic Editor plugin to continue editing your posts and pages the way you have been used to.
The Add Gallery Window is accessed by hovering over the (+) symbol and select the NextGEN Gallery 'Add Gallery' icon to the right as shown in this screenshot below.

Or click on the (+) symbol and select the NextGEN Gallery block under 'Common Blocks' as shown in this screenshot below (or searching for 'NextGEN Gallery' above the list):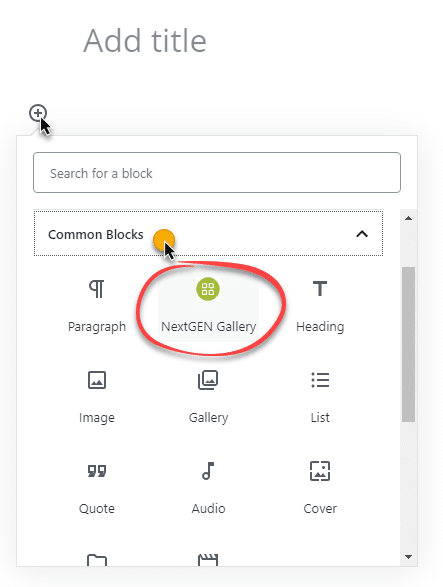 2) A pop up window will appear, here you can select your display type (i.e. Thumbnail gallery, Slideshow, Imagebrowser, Tagcloud, or Album):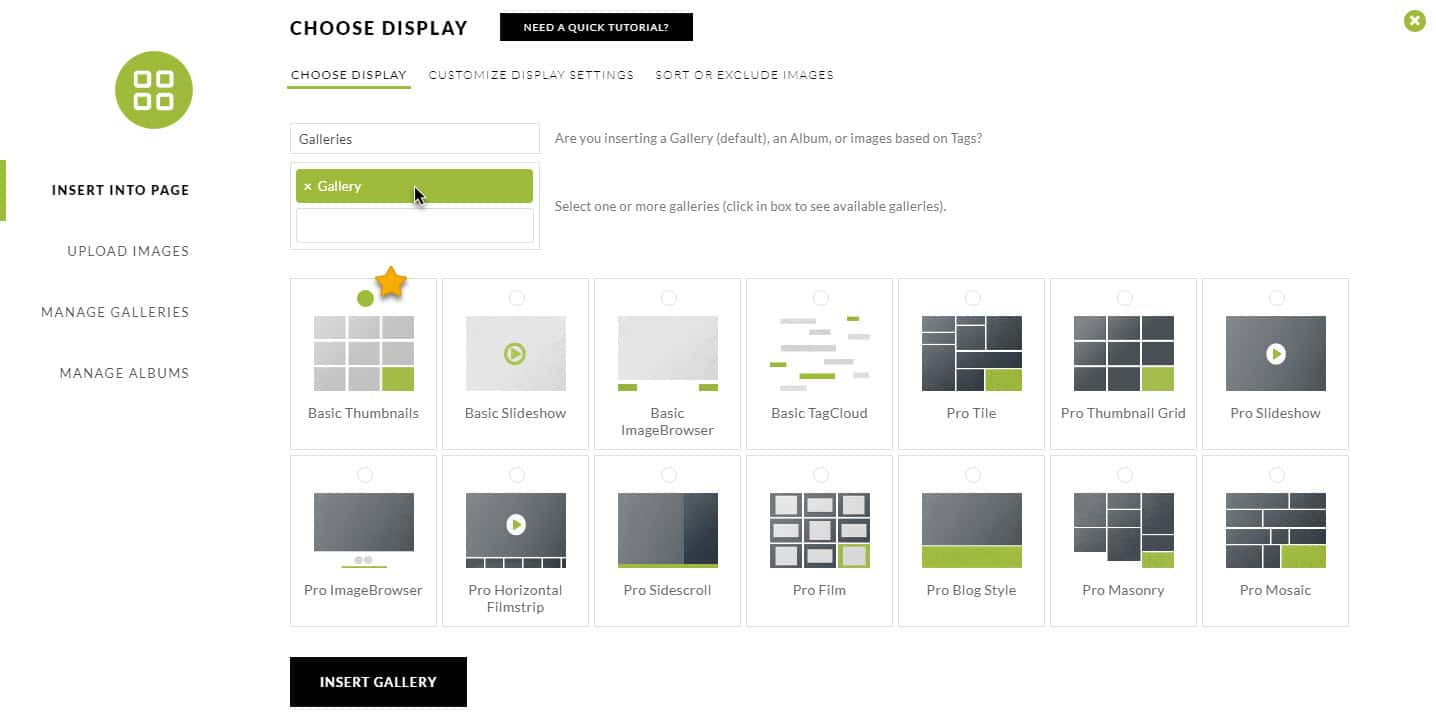 3) Next, under 'Insert into Page' > Choose Display, by default the dropdown option list will say 'Galleries'. If you're inserting a gallery, leave that option as is. If you're inserting an album, select 'Albums' from the list. Click once in the next field below it to select a gallery to insert into the page or post.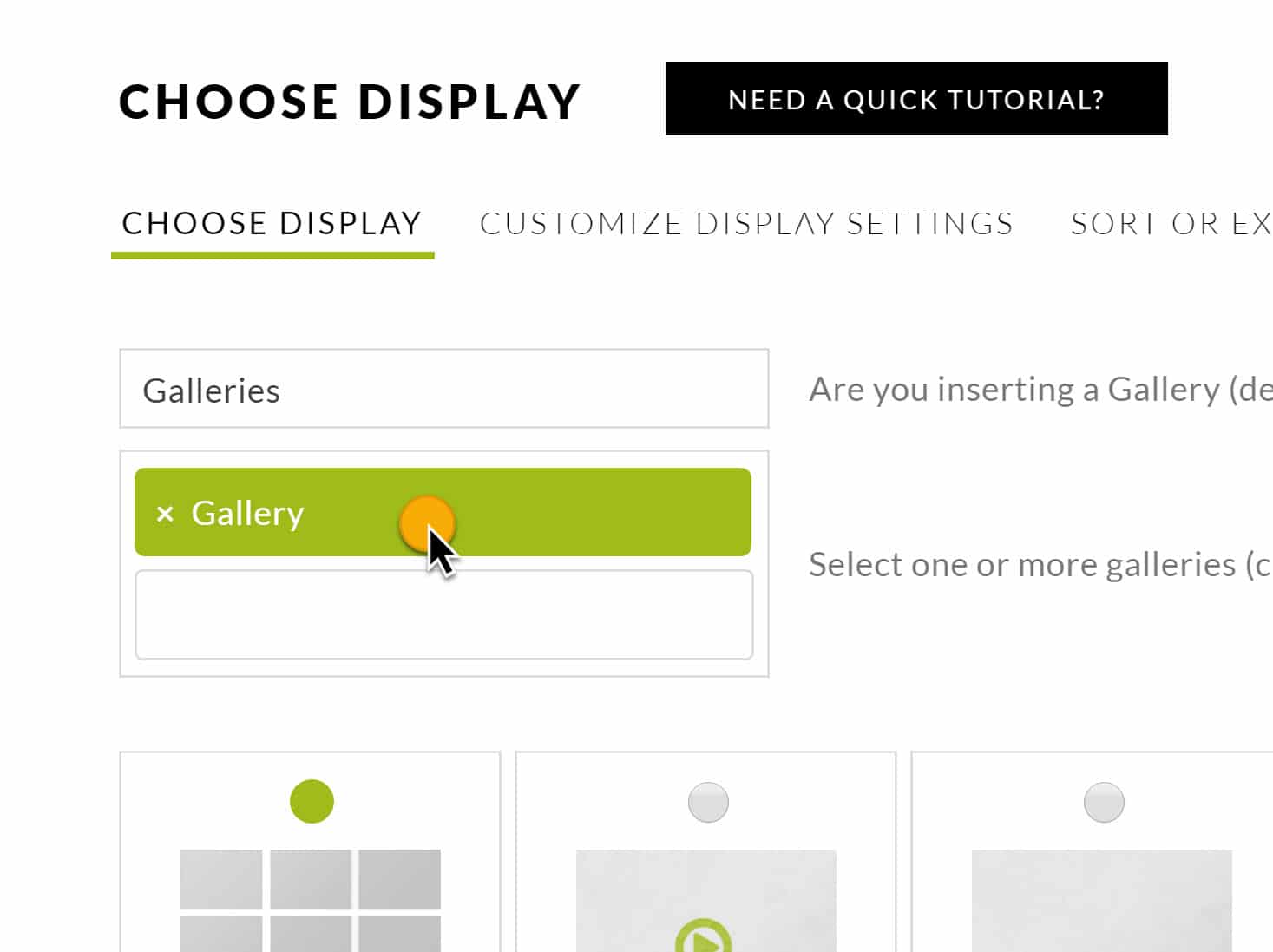 4) Inserting the gallery (or album) into the the page or post, the custom settings that will be applied are the default set under Gallery > Gallery Settings in the dashboard. You may modify these settings for this specific gallery under 'Insert Into Page > Customize Display Settings' in the Add Gallery window. The modifications you make will be applied to this gallery only.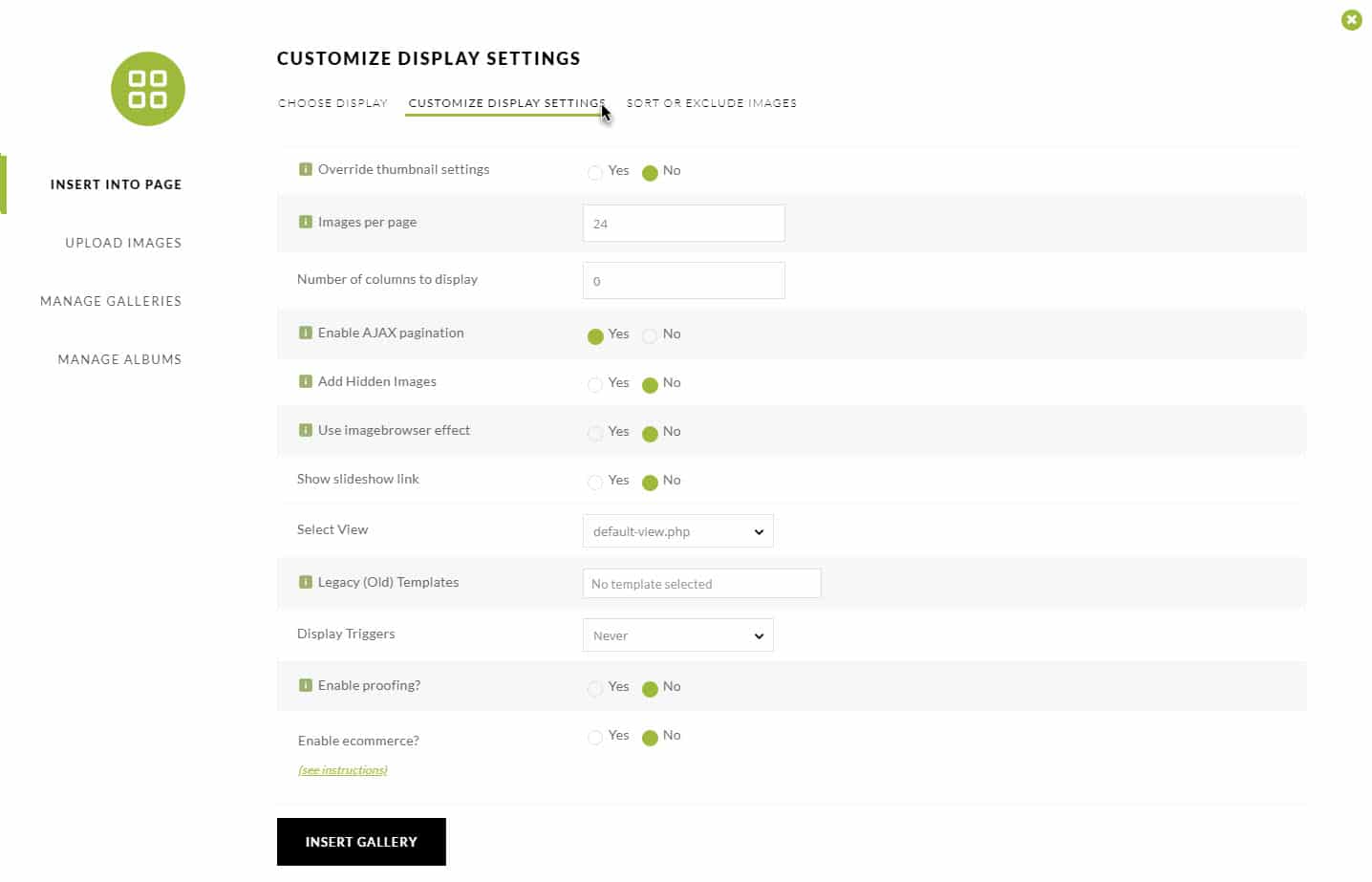 5) When you are finished, select 'Insert Gallery' and the gallery will be added into your page or post as a gallery placement box, like this: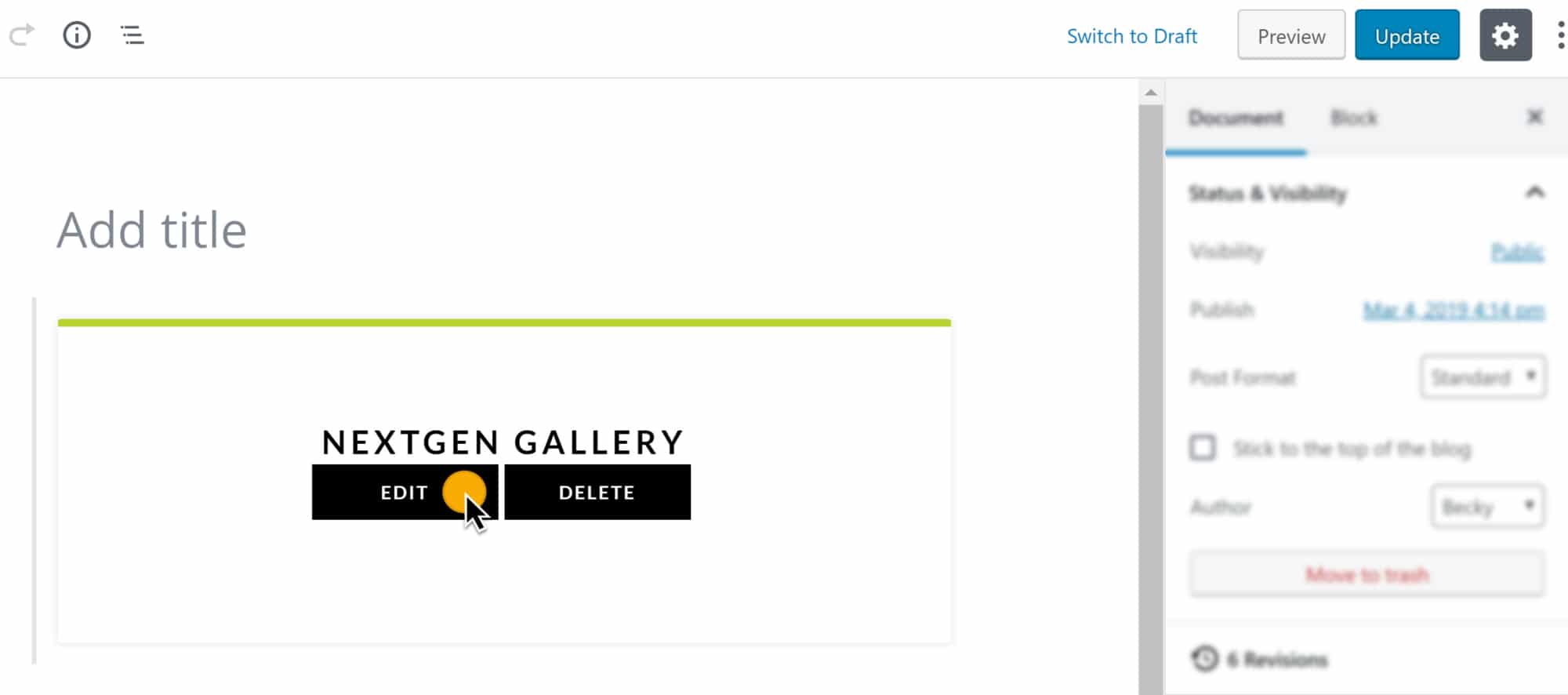 The Edit button is used to open the Add Gallery window and edit your gallery. The Delete button is used to remove the gallery from the page or post.
6) You're finished! Go ahead and click publish or update on your page or post. 🙂