Stunning WordPress Photography Themes
Get to know the world's best WordPress photography theme, putting your images front and center.
A flexible, fast, SEO rich, WordPress photography theme with limitless design possibilities.
One package, with everything you need to design and build the perfect photography website.
Two-Minute Introduction to The Imagely Theme
Countless Epic Photography Designs
Get incredibly beautiful designs to start with, out-of-the-box, countless theme settings for infinite possibilities.
Each template comes with multiple homepage layouts, blog layout, and control over the individual post and page settings.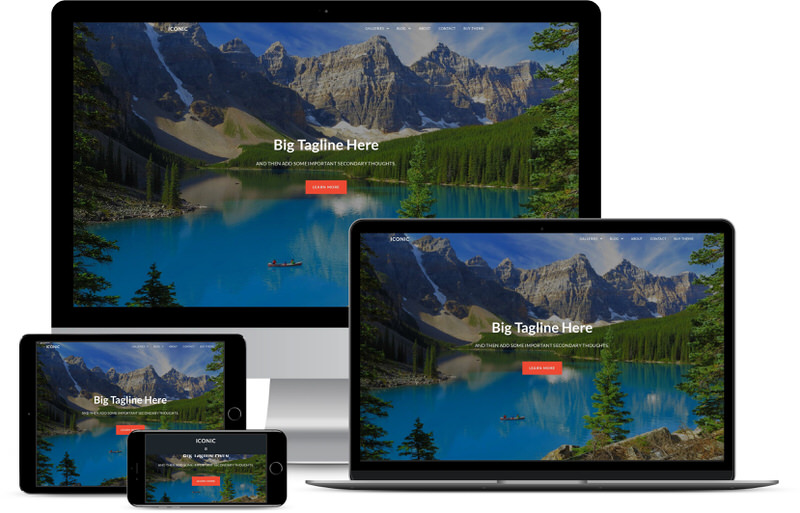 Iconic has a wide-open landscape feel, just as Ansel Adams would have wanted. Its pixel perfect styling is ready for desktop and mobile. Iconic starts with a beautiful homepage slideshow.
Fearless is a modern approach to photography websites. The collapsible floating menu brings full attention to photographic and text content. Wow your viewers with a huge homepage slideshow.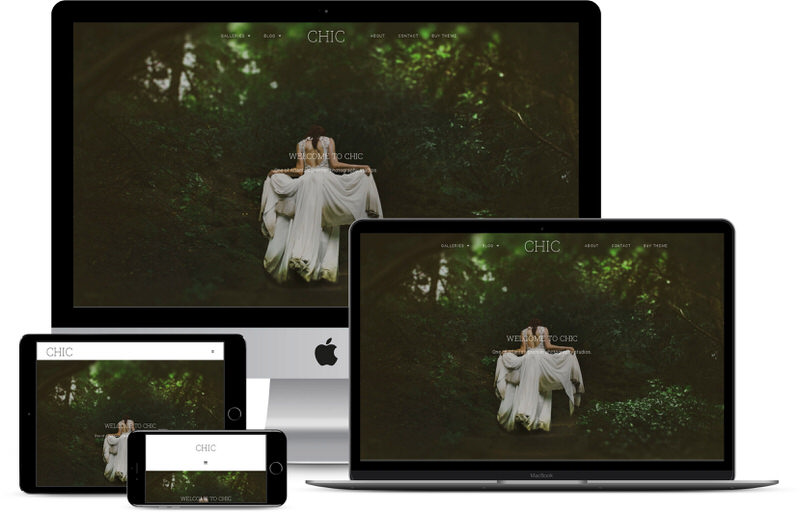 An exquisite design with wedding photographers in mind. It boasts a modern homepage with clear typography, a large background slideshow, and a pixel perfect layout to showcase your work.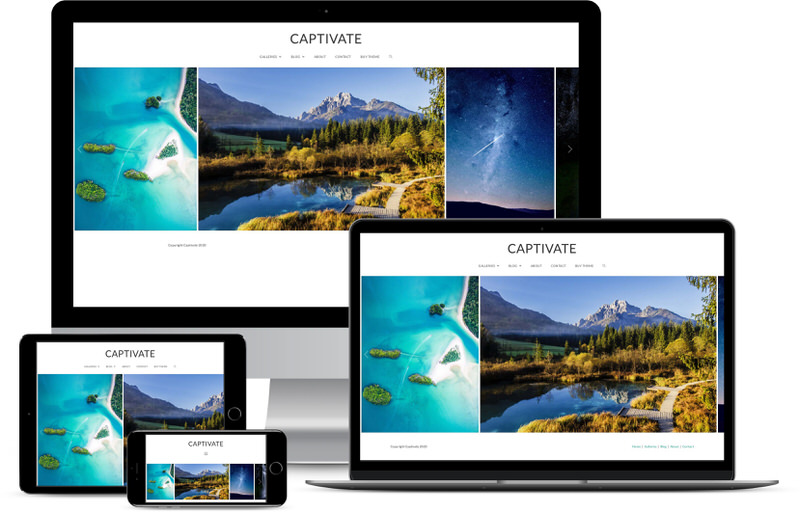 A minimalistic theme for wedding and portrait photographers. Pixel perfect design and typography have a lot of white space to make it feel open and inviting.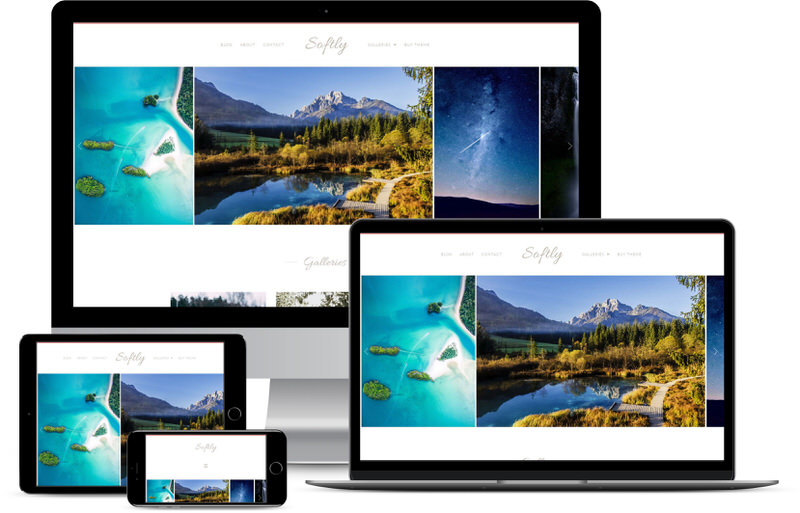 A design for family and newborn photographers. Its irresistible design and feminine finish make it attractive to all visitors.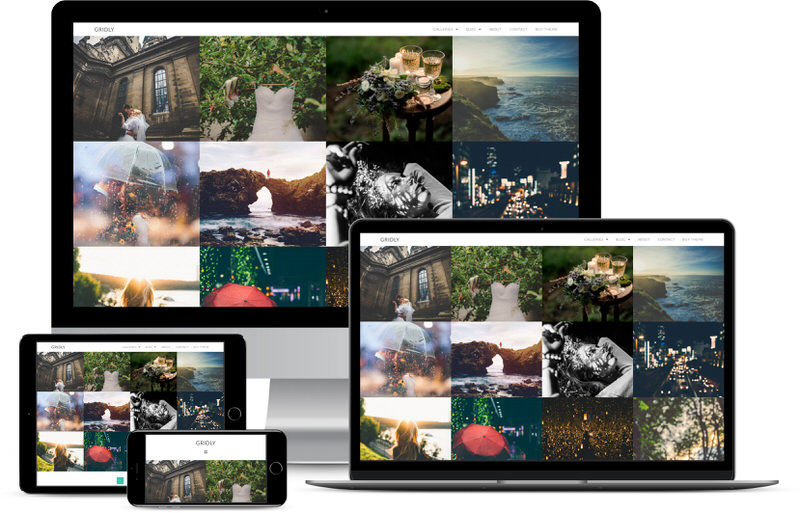 Showcase your latest blog content first. Each blog post is displayed on the homepage in an elegantly designed square grid.
A modern twist on a photo blogging theme. Its incredibly fluid design adapts to screens of all sizes and is intended to put your content first and promote your social channels.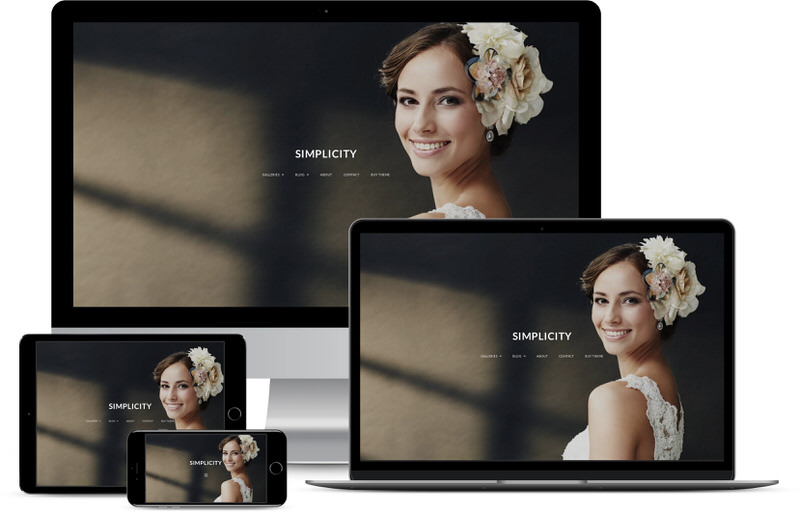 A playful but still professional photography design with a super minimal homepage and beautiful page and posts designs because first impressions matter.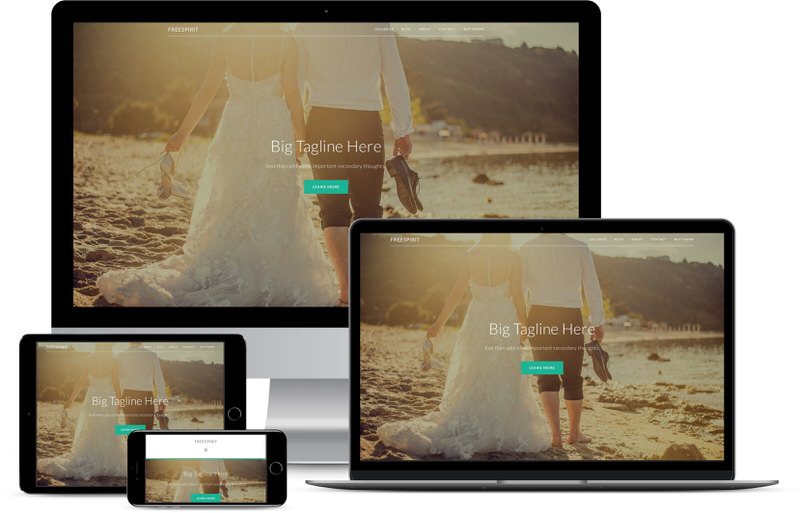 For the wedding photographers who want an open, calm, and inviting design. Your viewers will enjoy this familiar design as they browse the Internet and come across your business.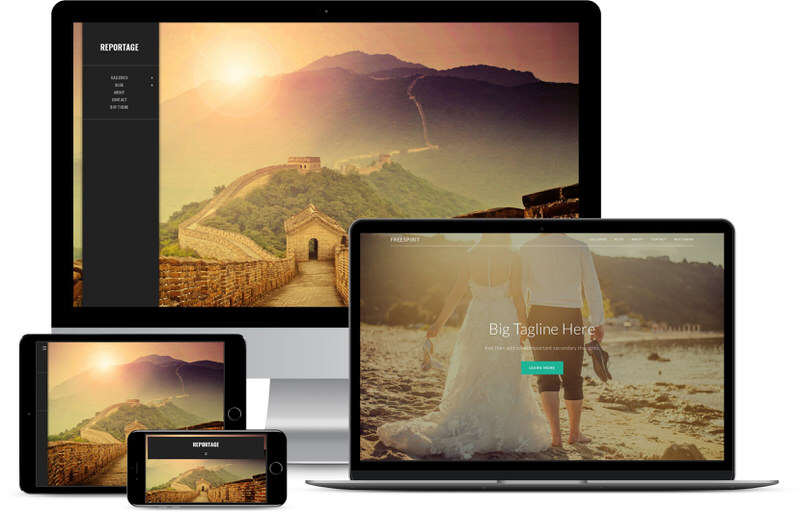 The narrow floating menu brings full attention to photographic and text content. This is a customer favorite for street and travel photography.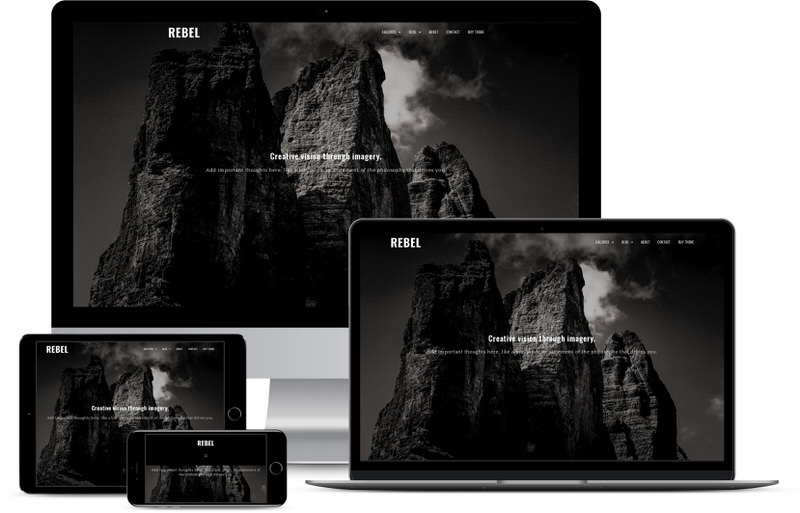 The monochromatic tones bring full attention to photographs in black and white. Use this for your travel, environmental and humanitarian photography and let the work speak for itself.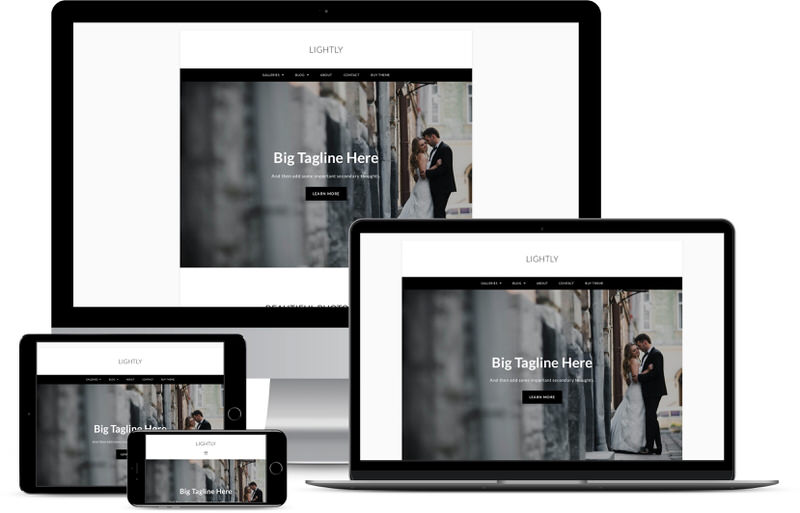 A modern take on a classic wedding photography design. It's light, fluid, and ready for your branding.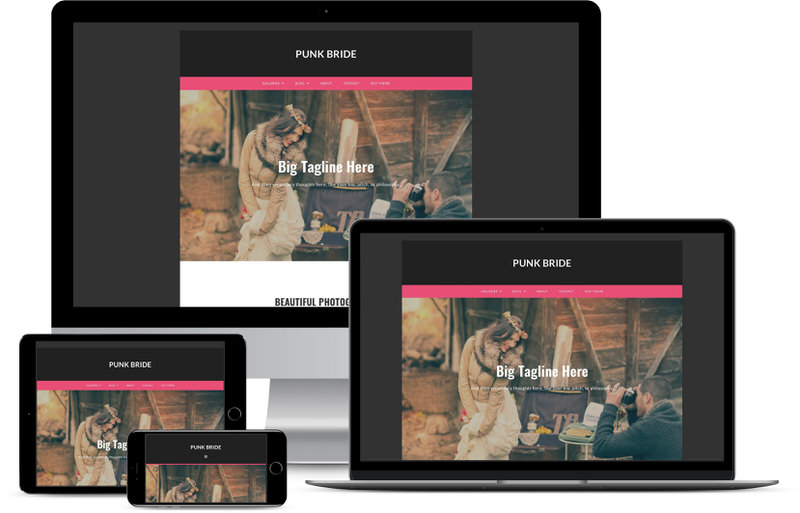 That classic wedding photography site look, but pops of bold colors. Punk Bride is ready for the photographer who wants to stound up from the competition.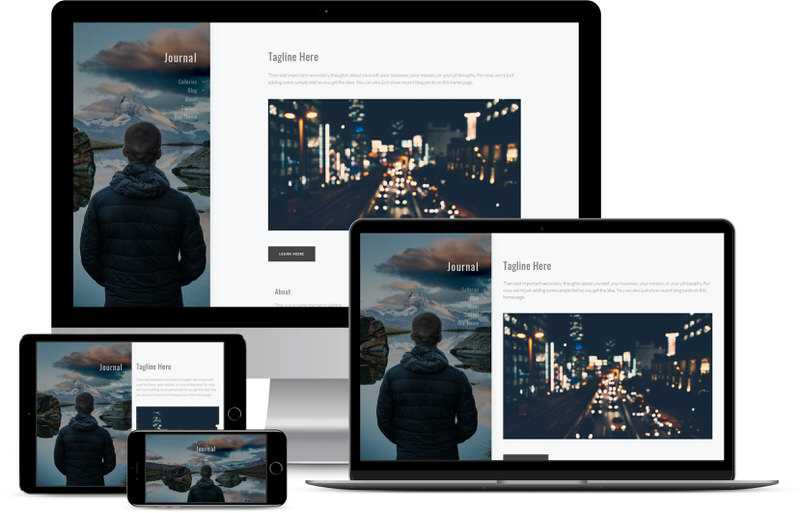 Fantastic for photo blogging, for a life journal or anything you might have in mind.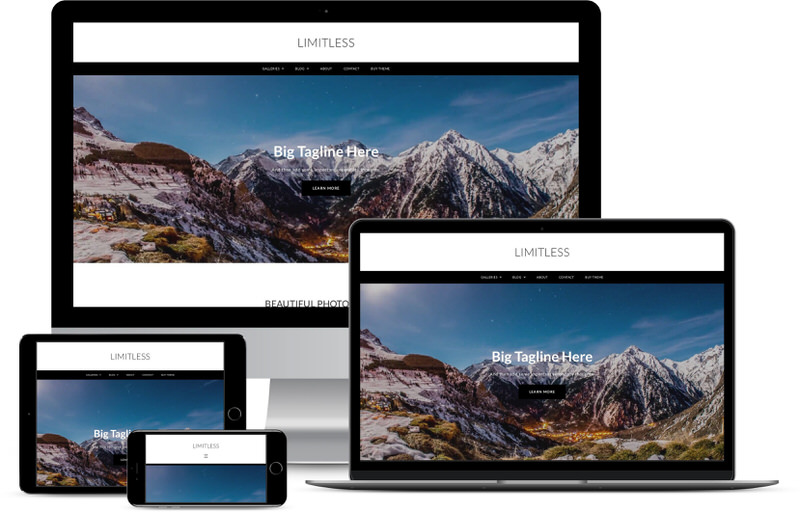 Showcase a variety of content right from the start, like video, a content grid of blog posts, and blocks with beautiful image backgrounds.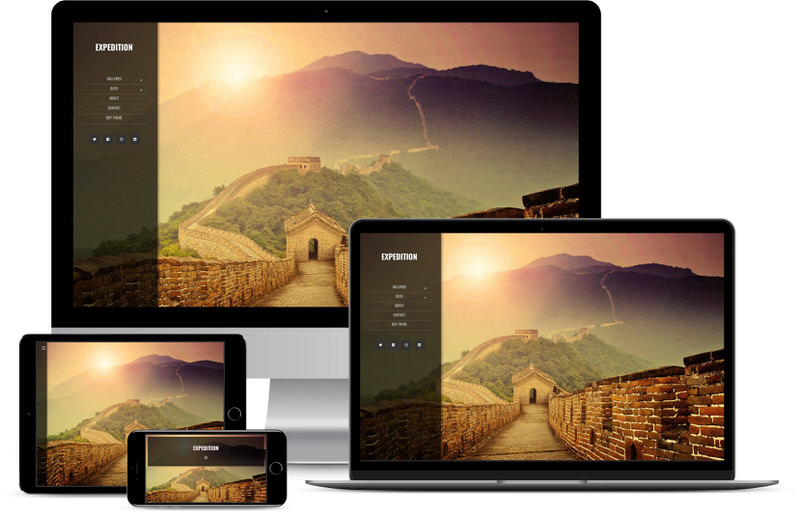 The transparent menu brings full attention to photographic and text content. Showcase your favorite work directly on the homepage.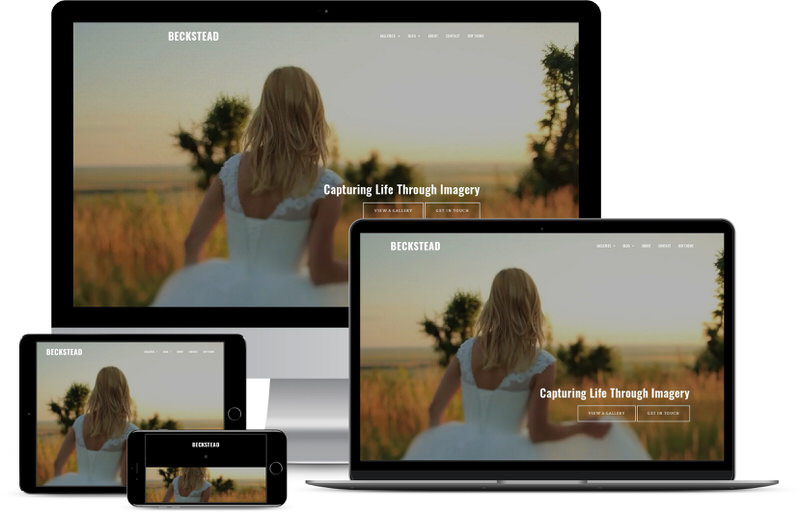 Built for award-winning photographer David Beckstead, the theme includes a looping video at the top of the homepage, with a call to action on top.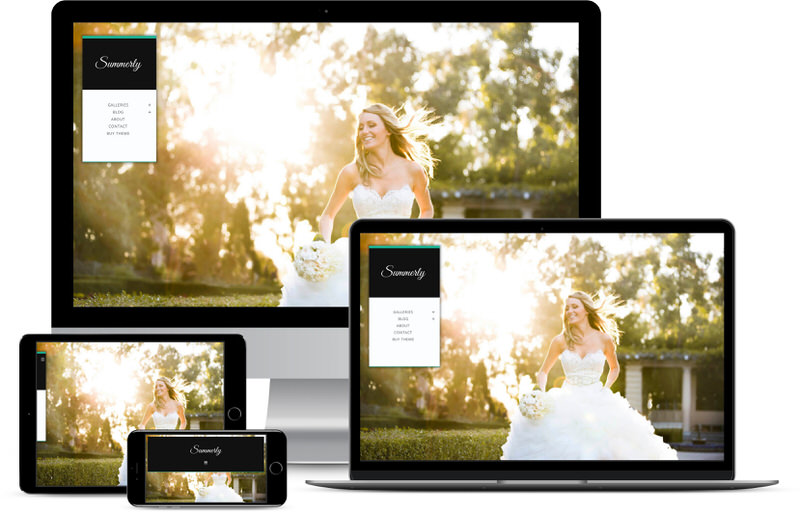 A wedding photographer favorite with its elegant yet minimal homepage design, beautiful colors, and side header.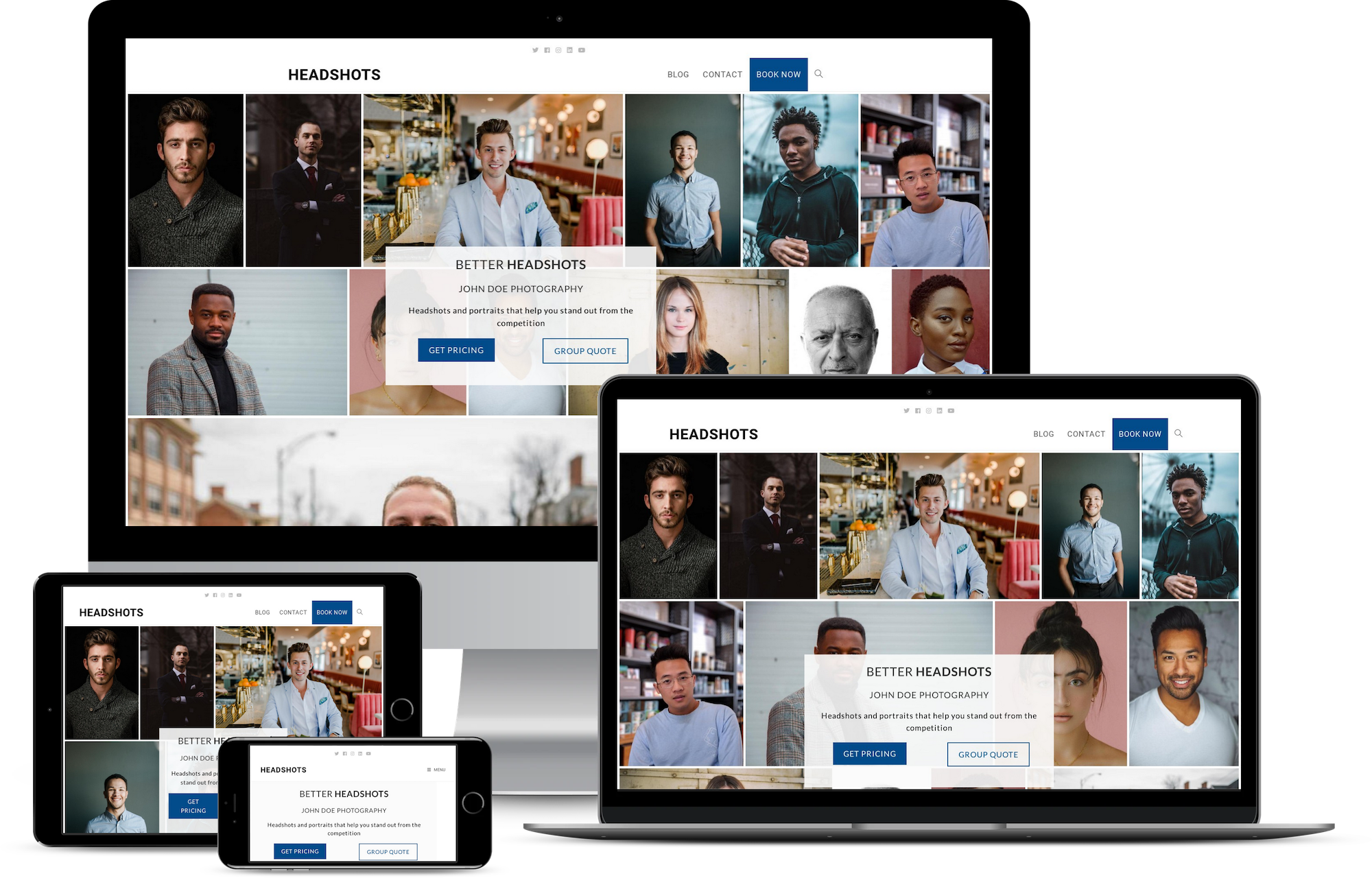 The first-ever Headshot photographer specific WordPress theme design. Minimalistic in many ways, and exactly what's needed to sell a lot of headshot sessions.
The Imagely Theme includes all 12 Photocrati Designs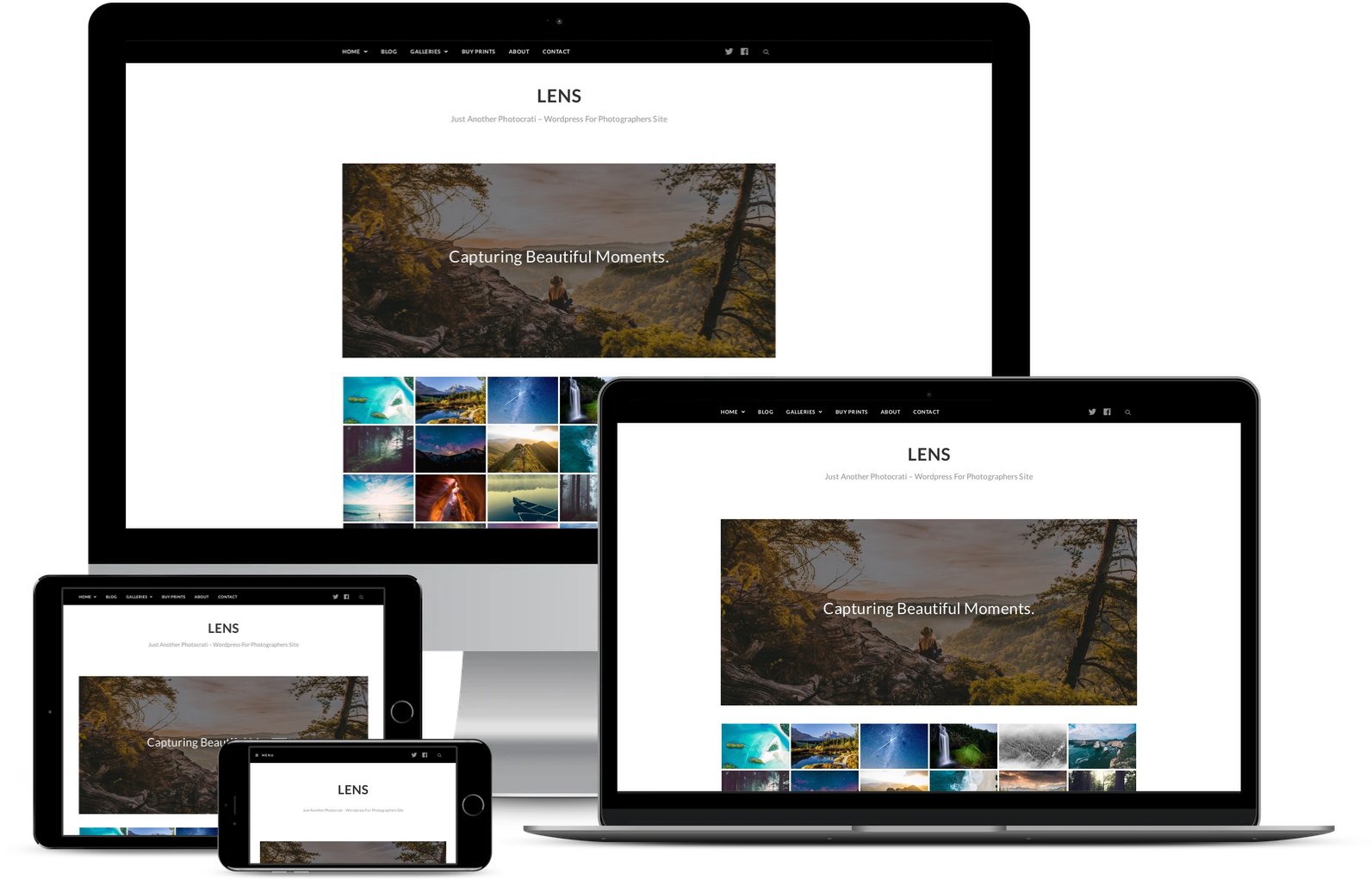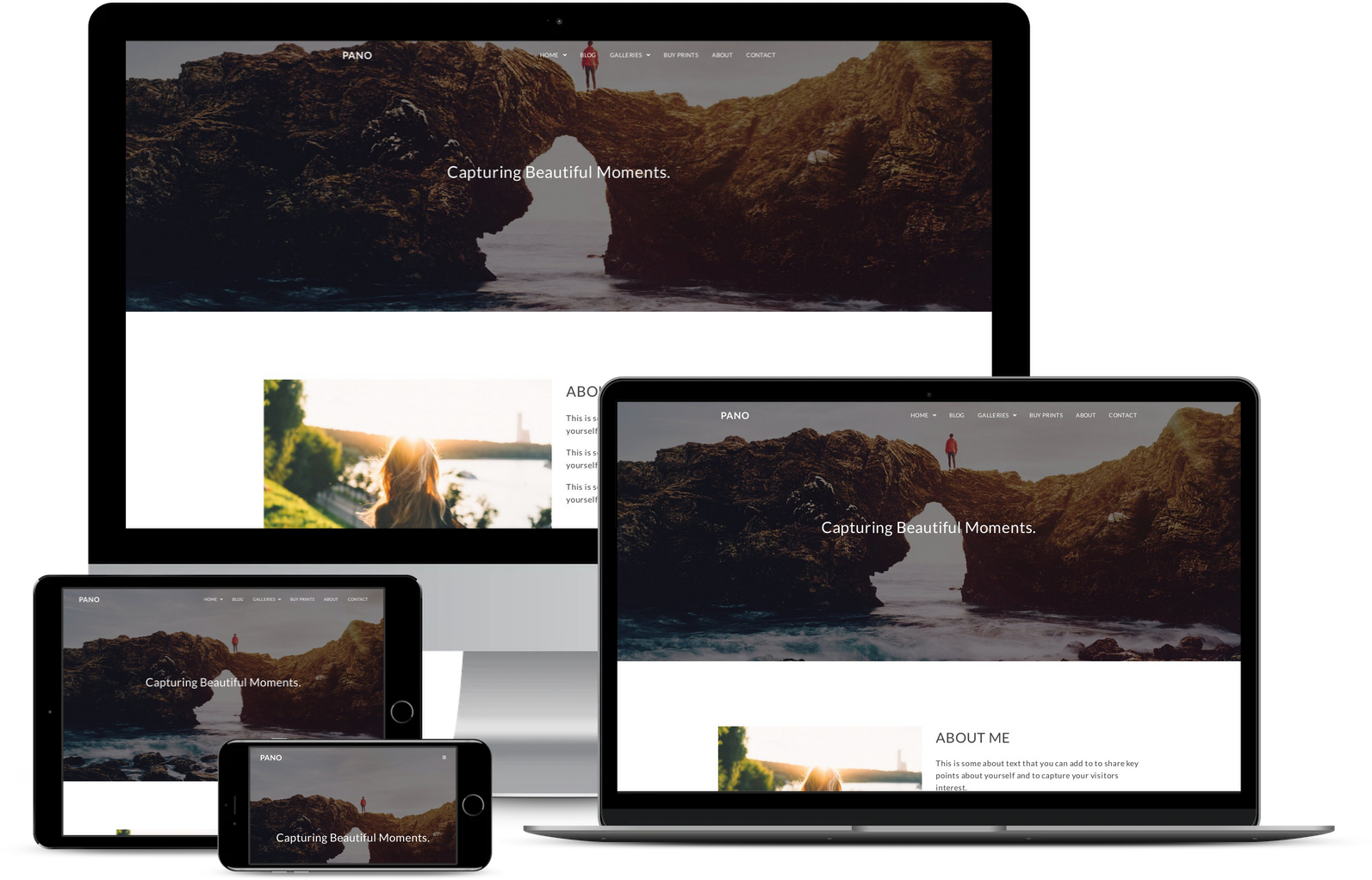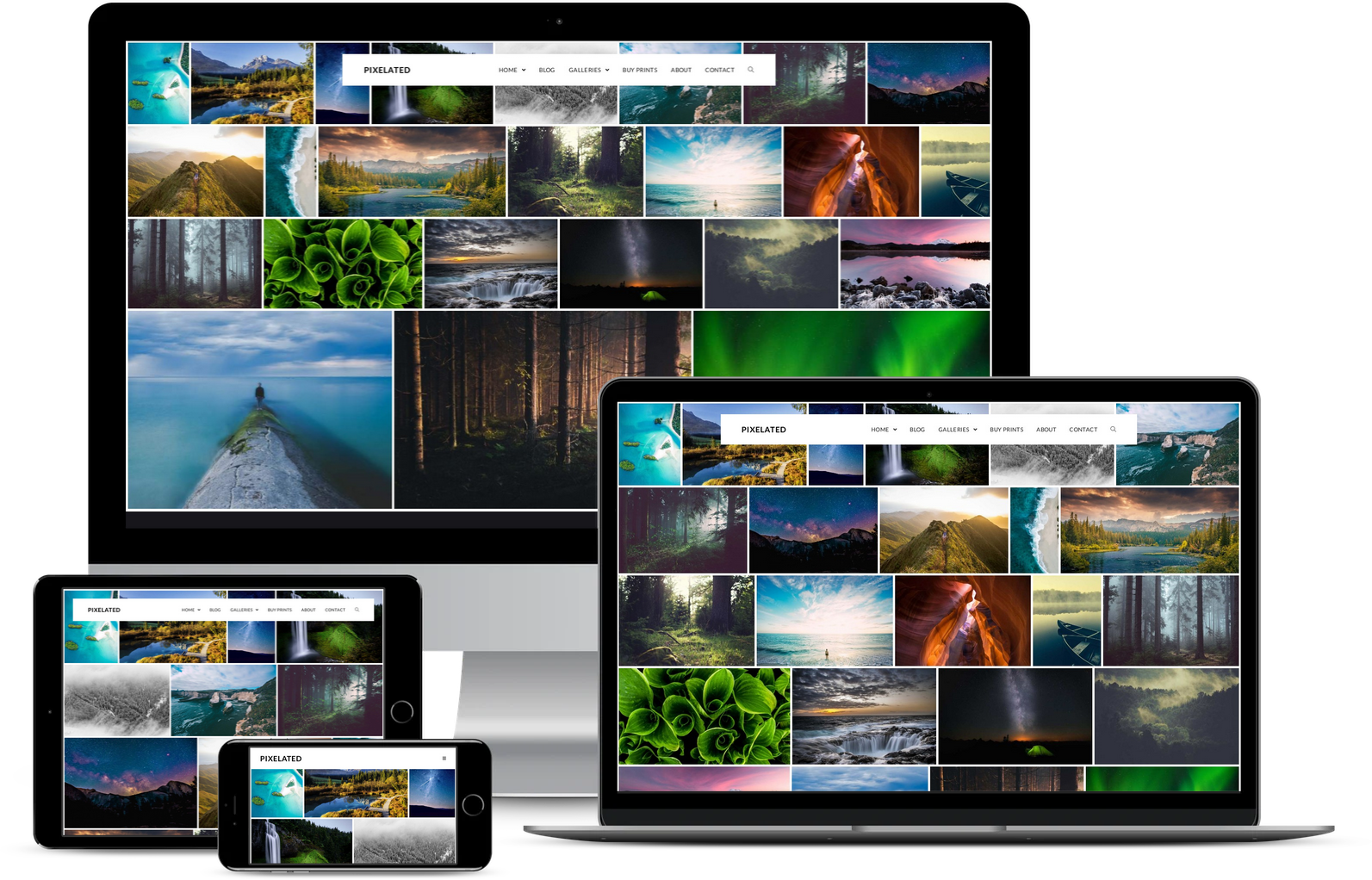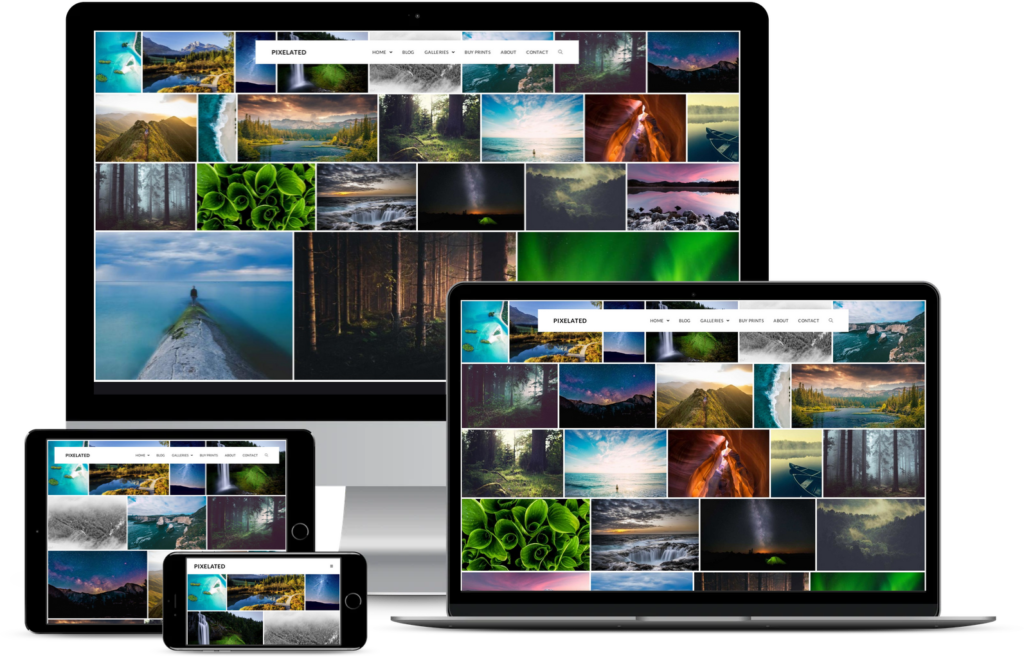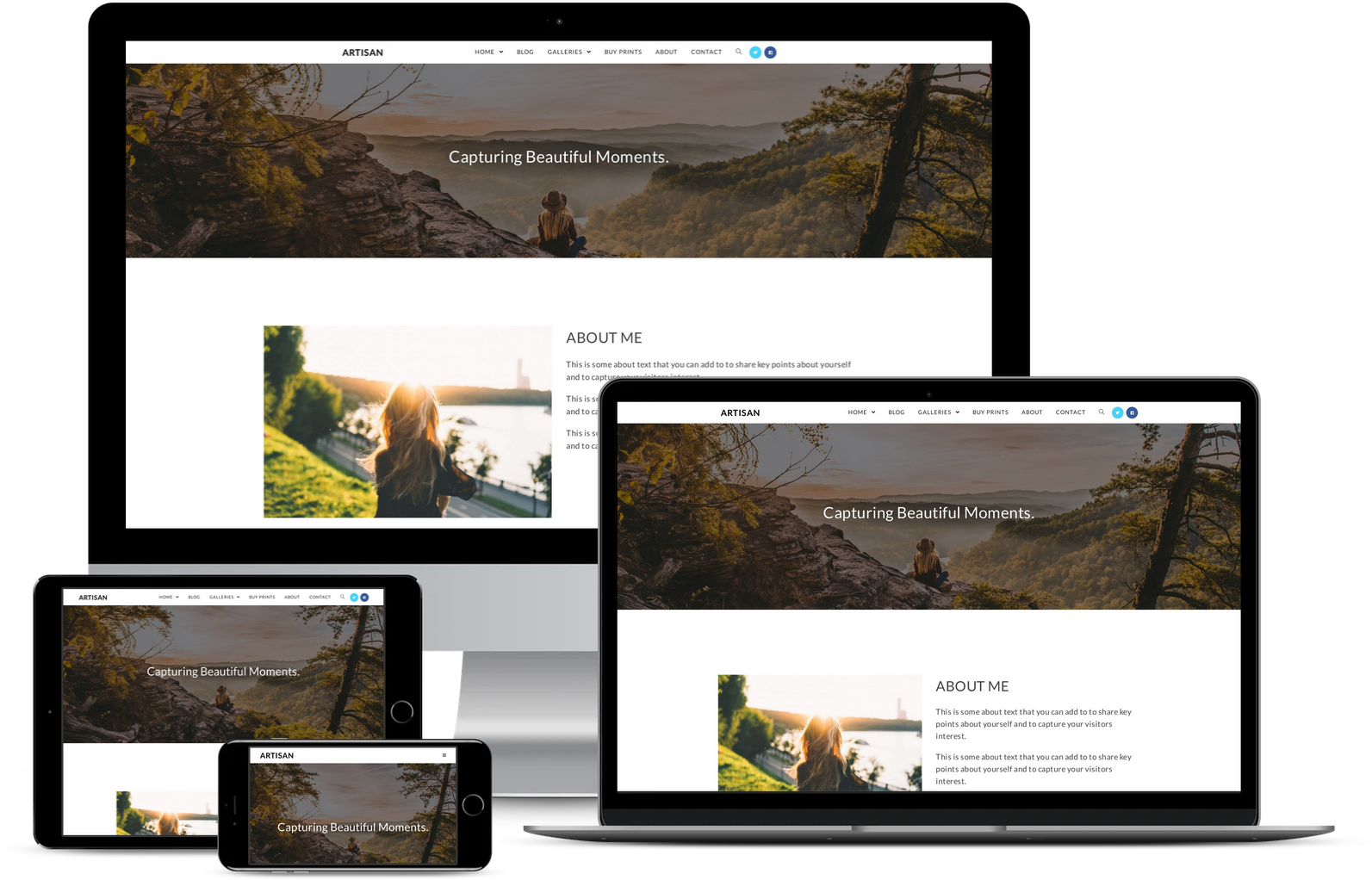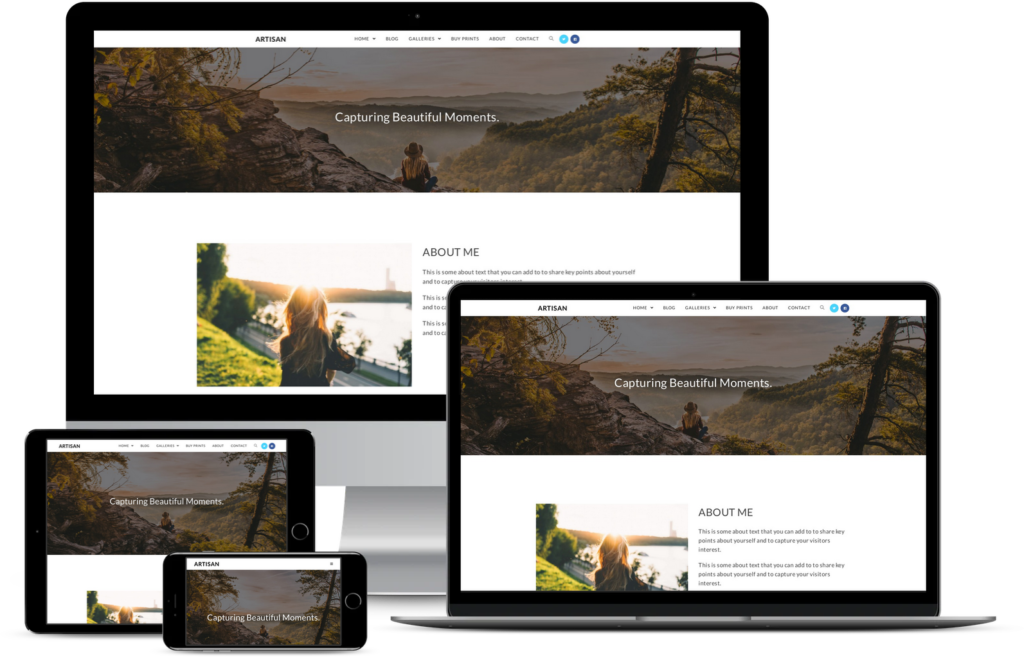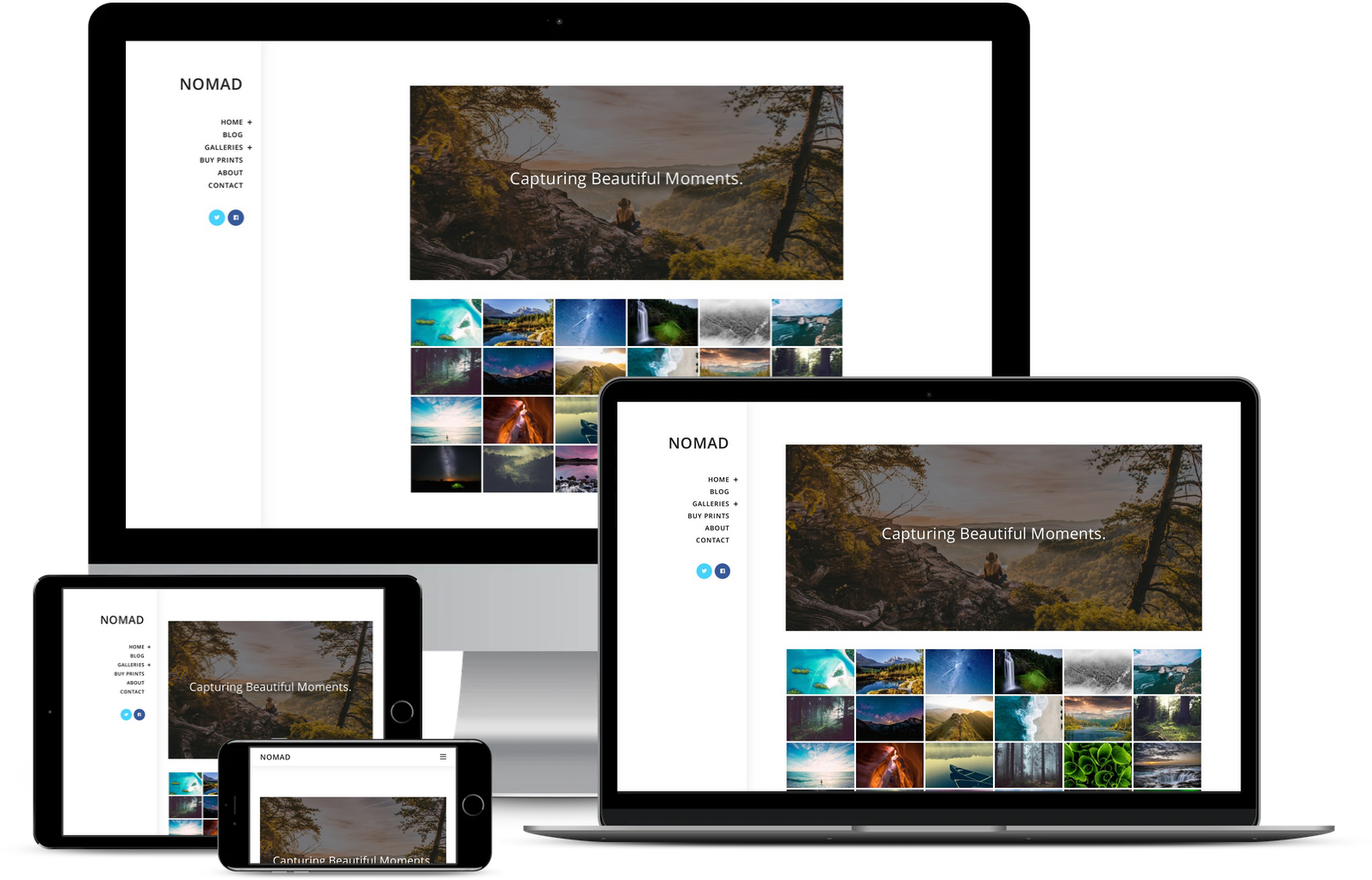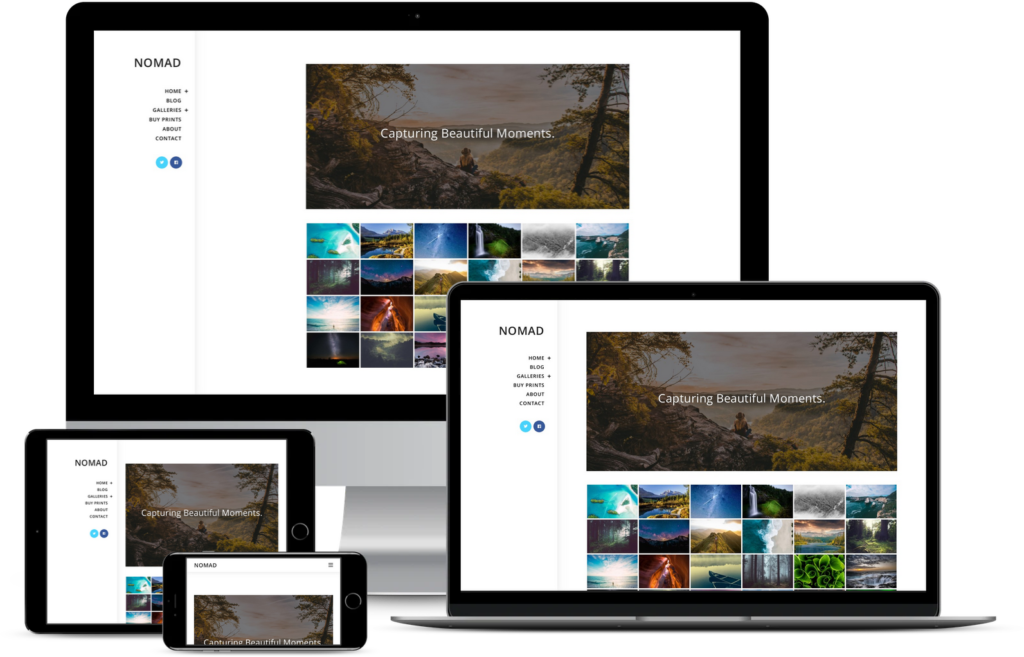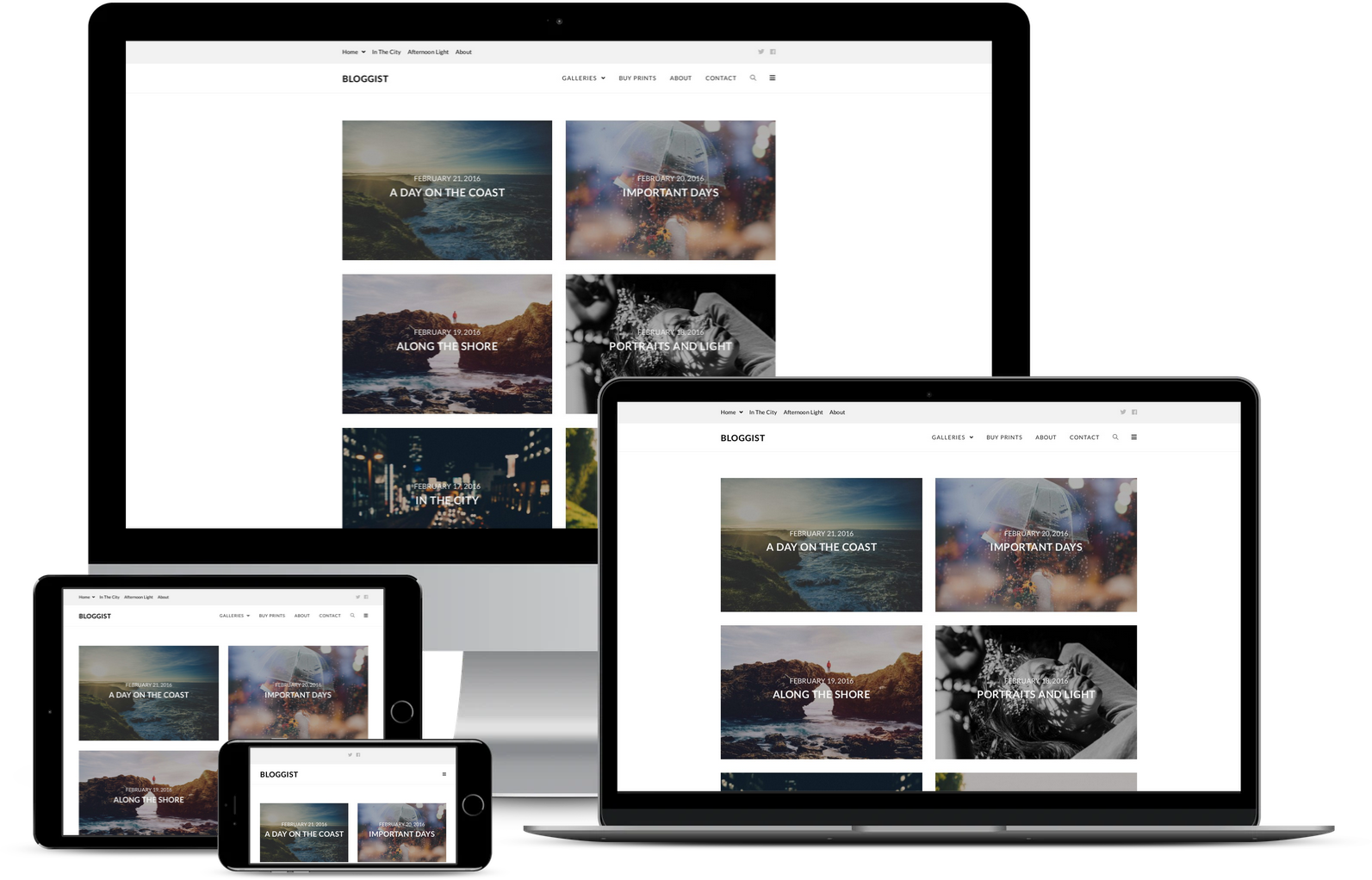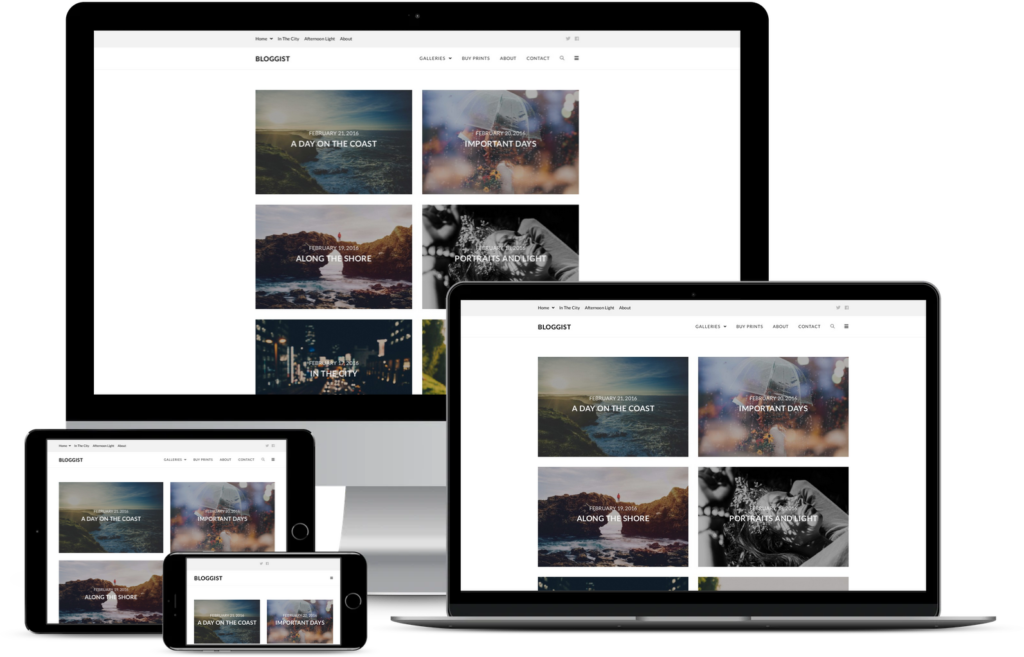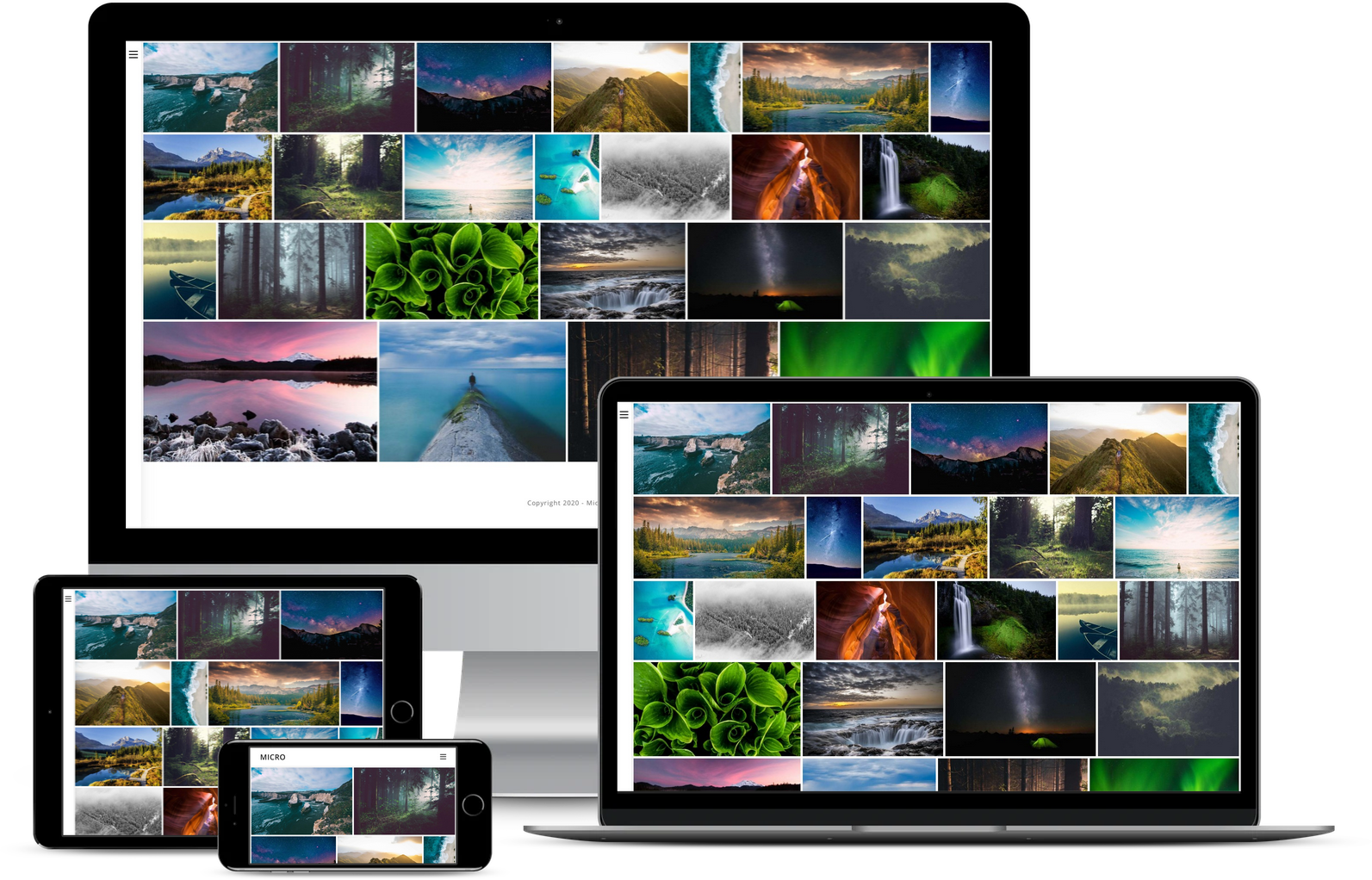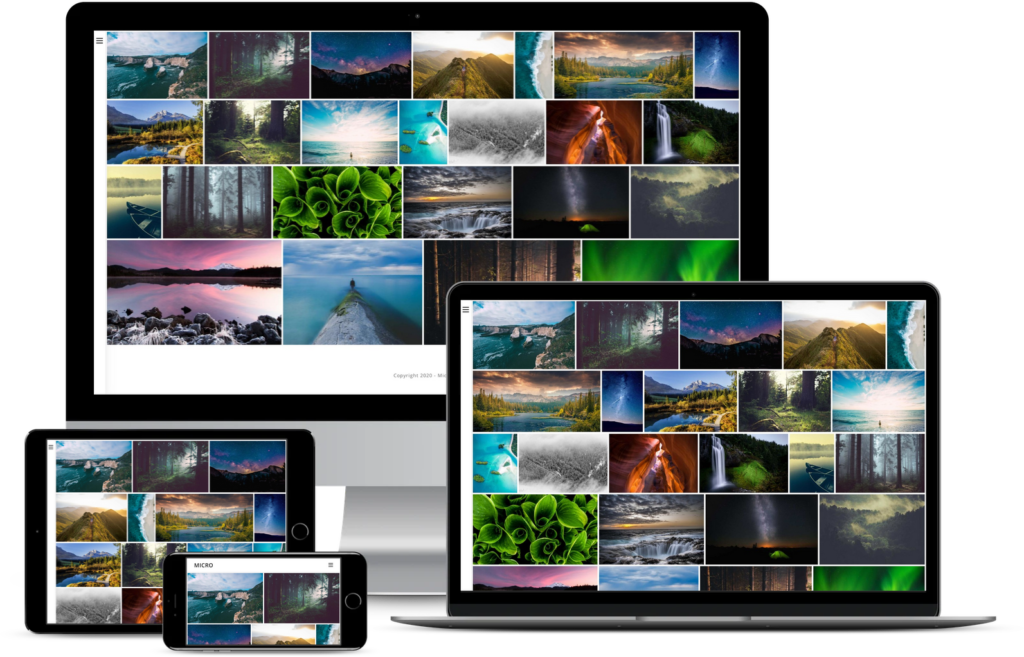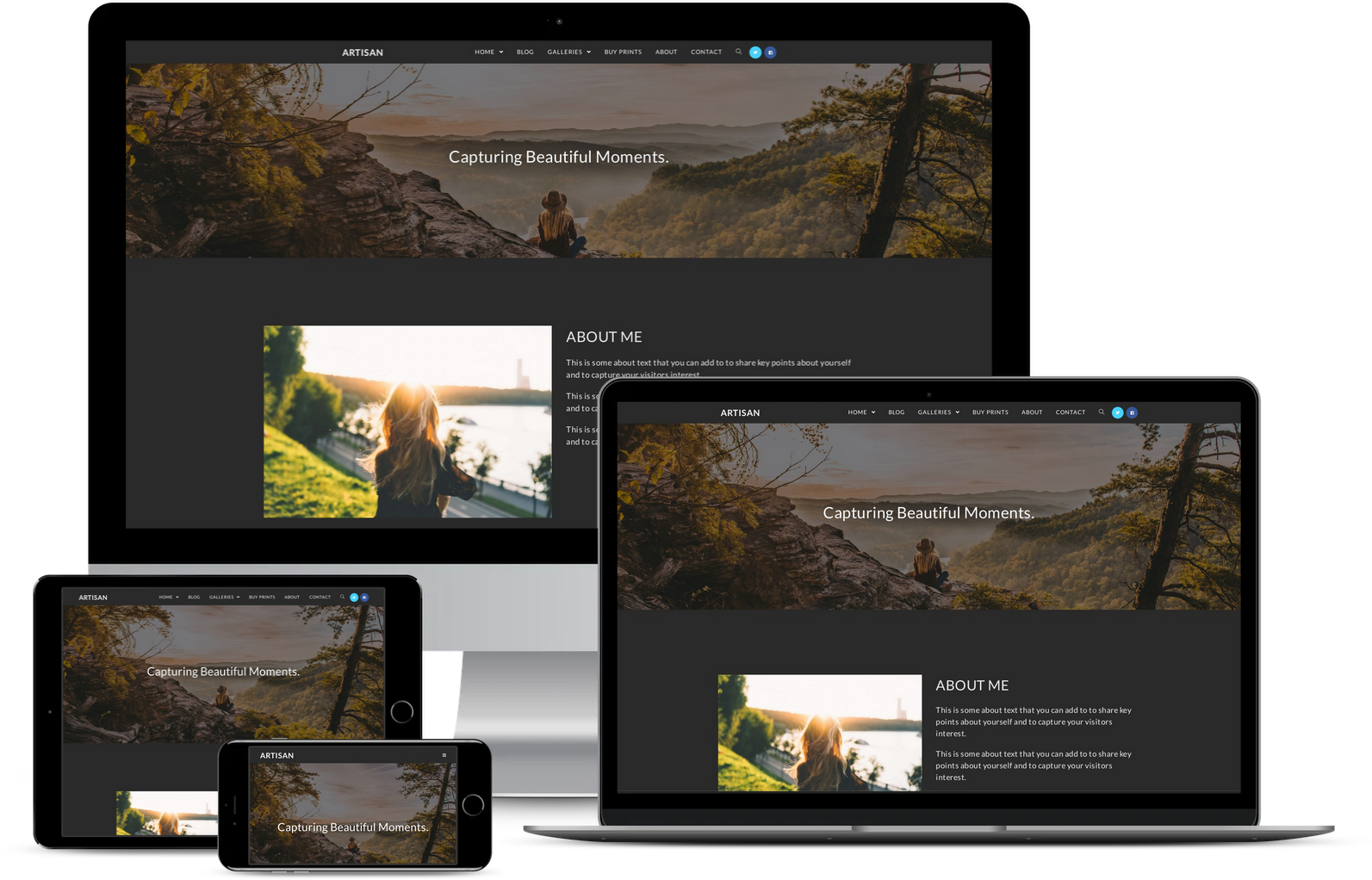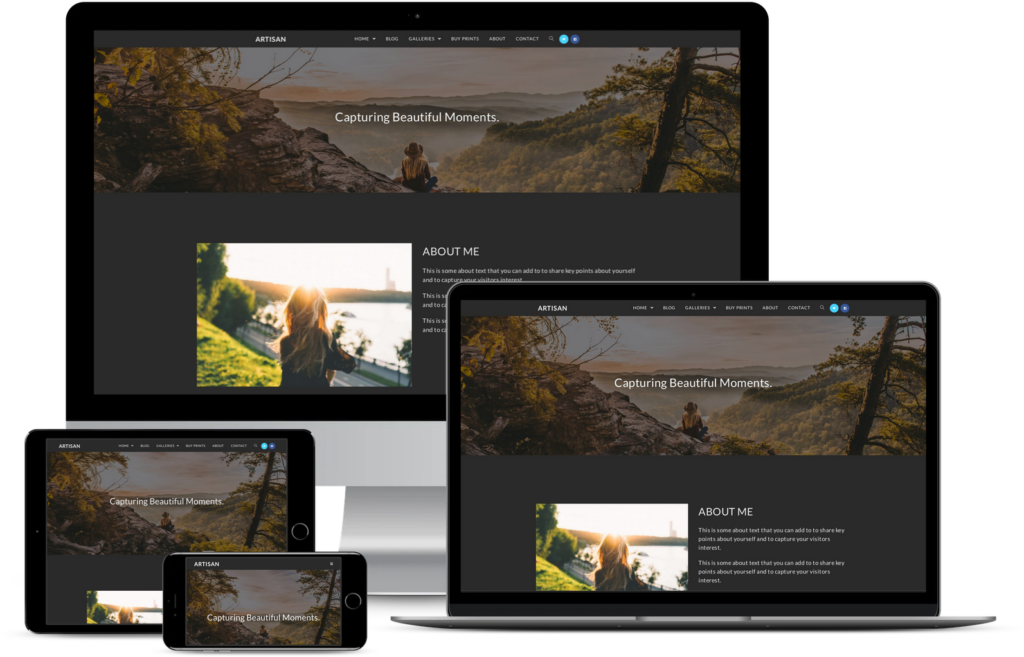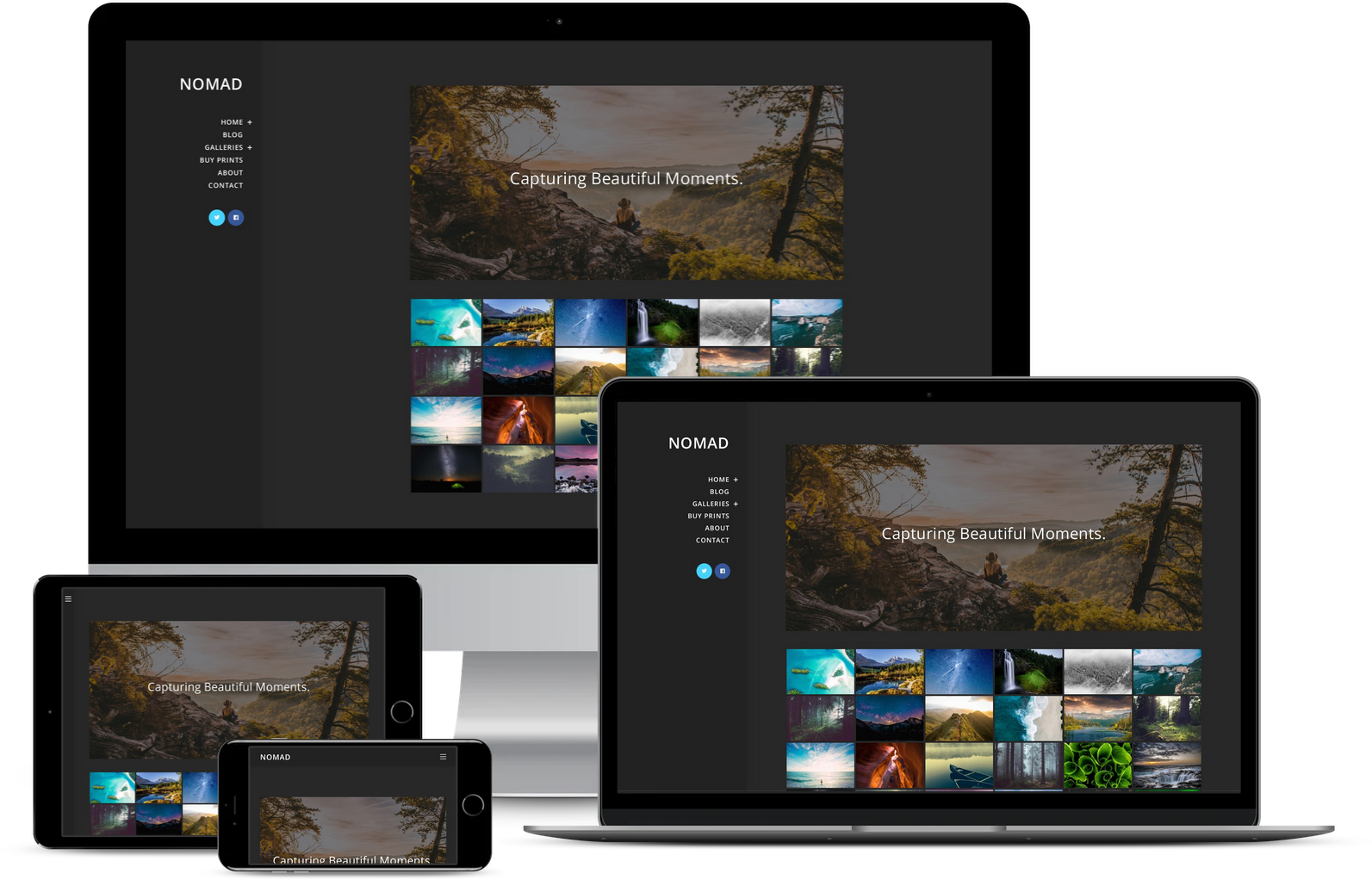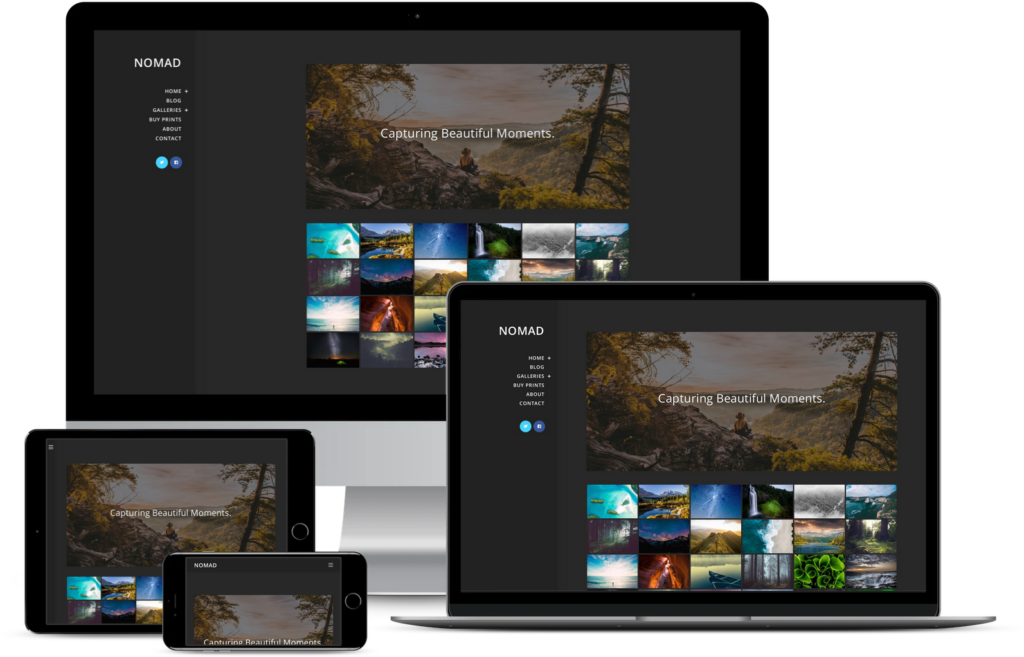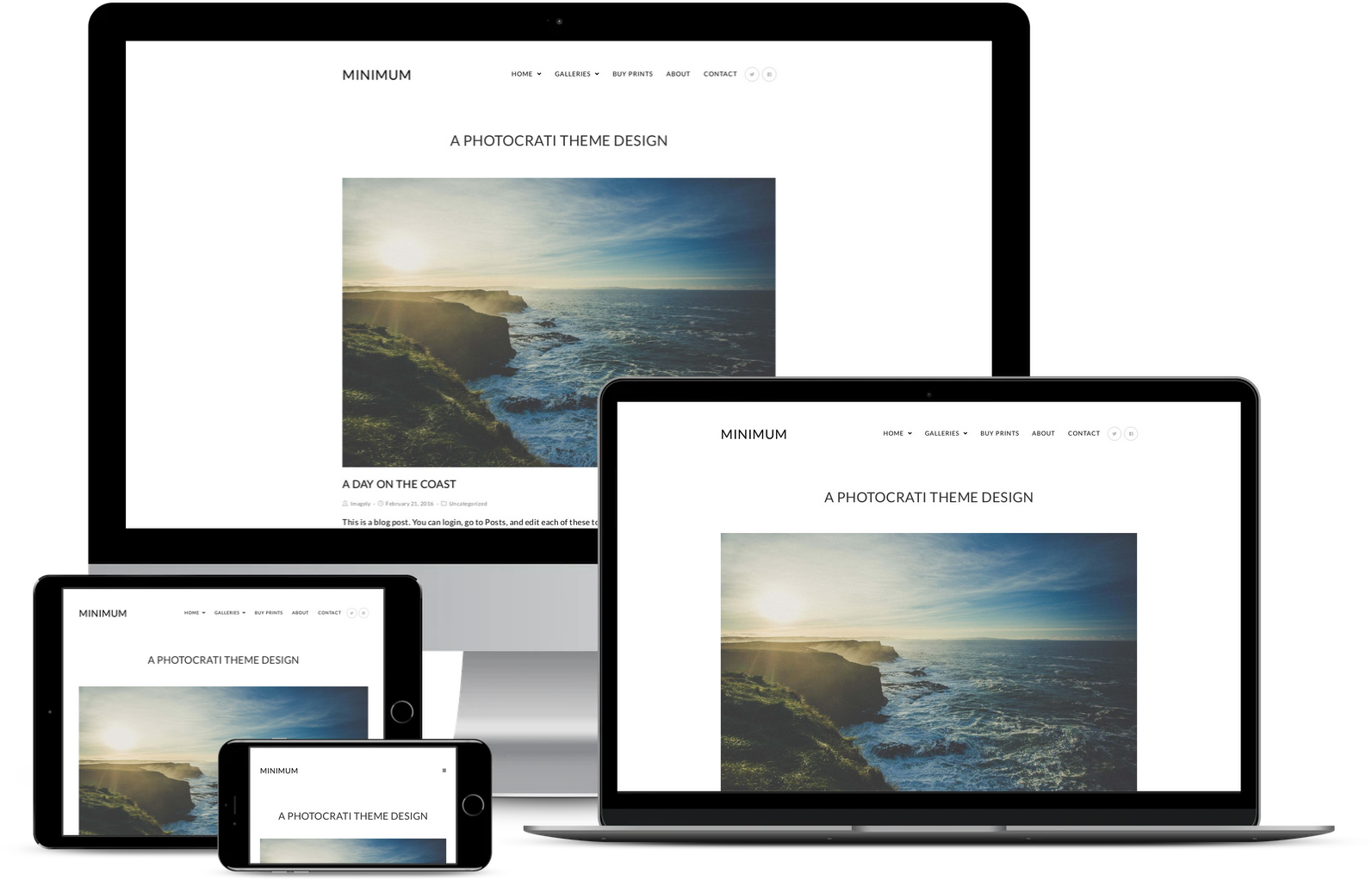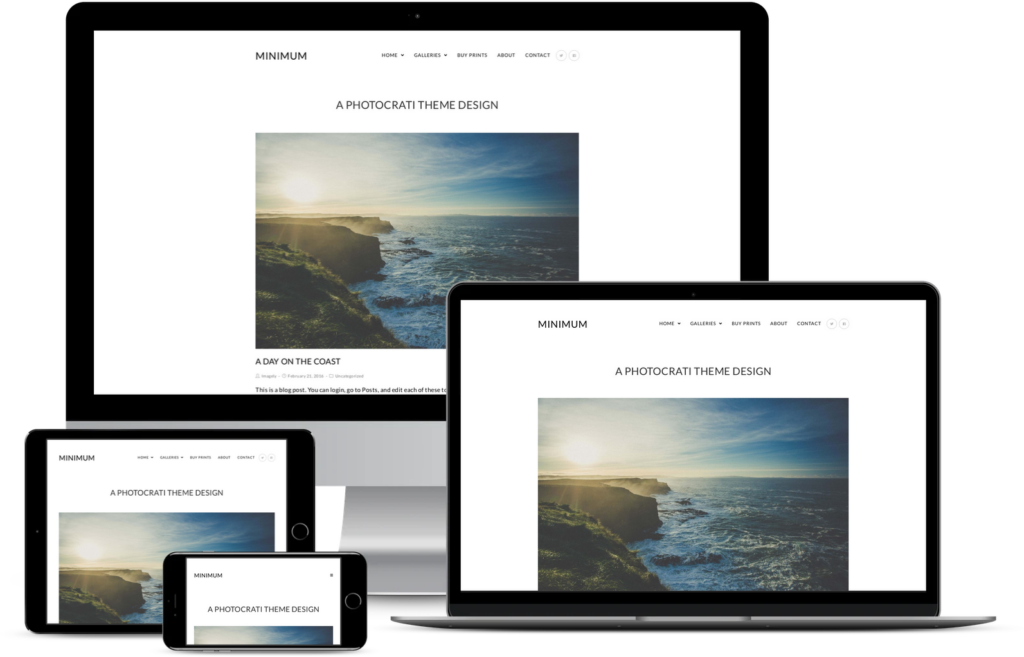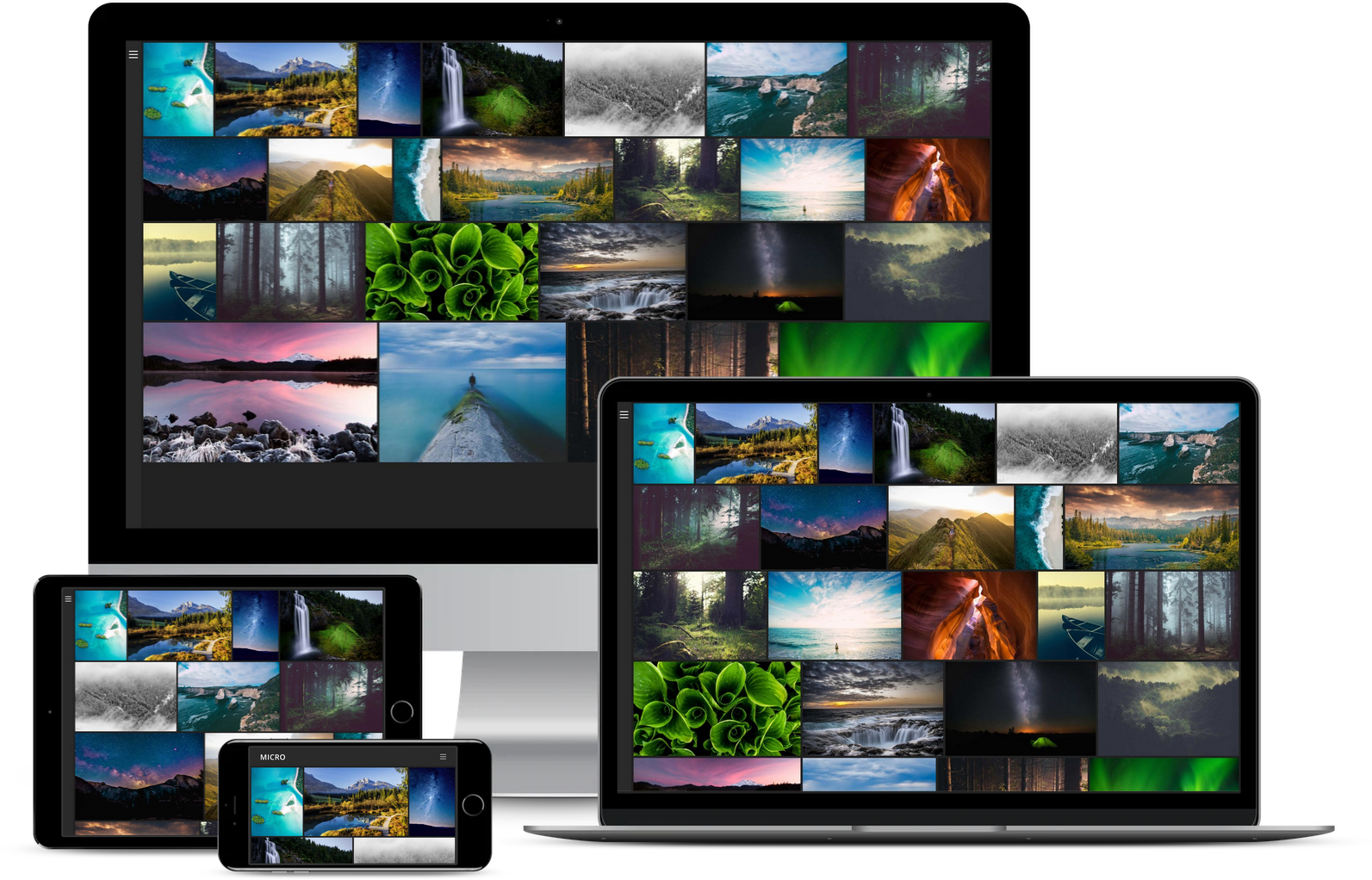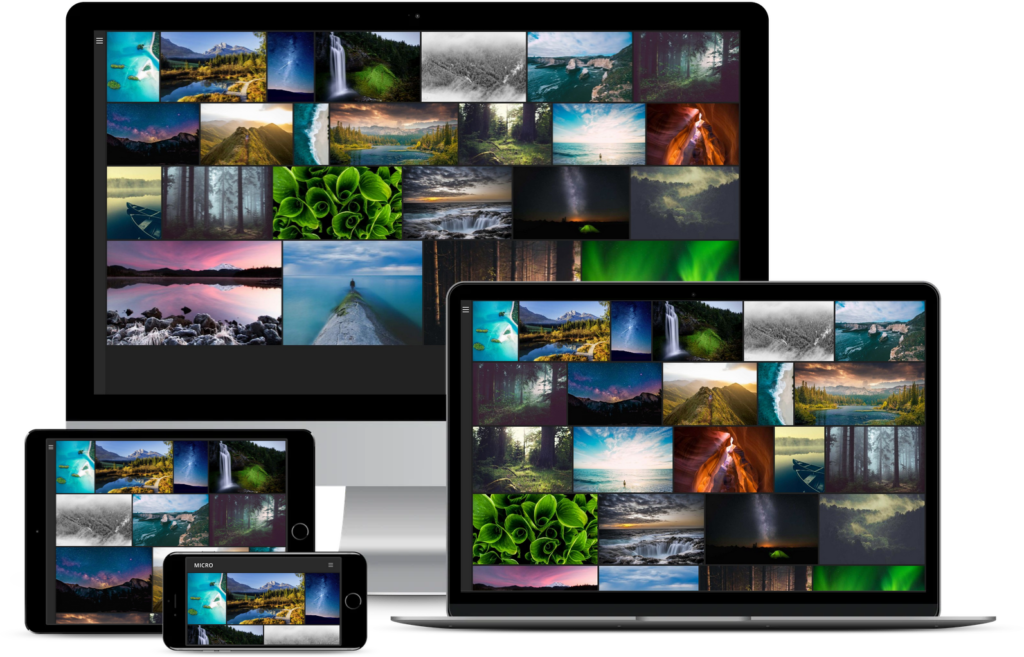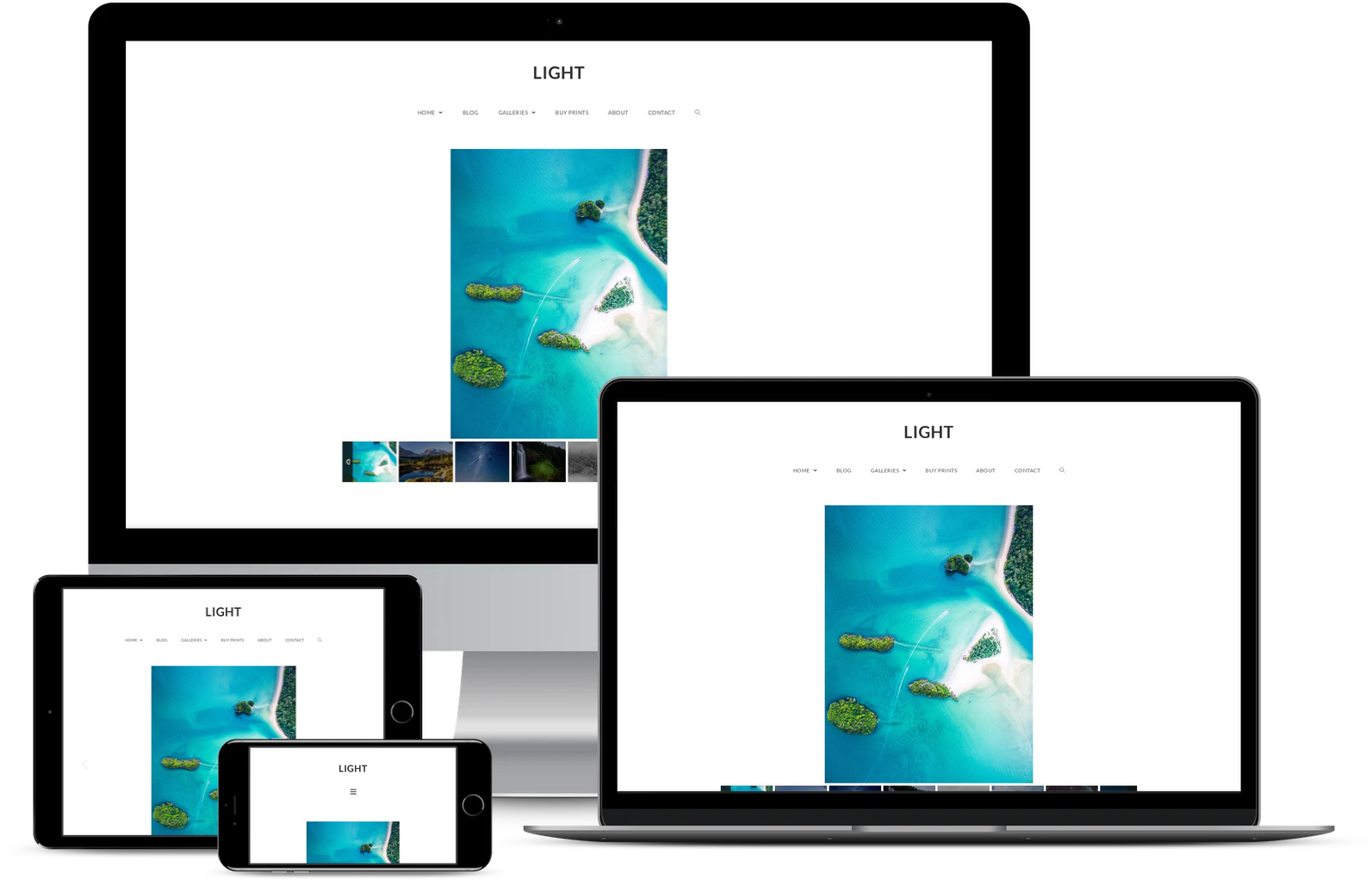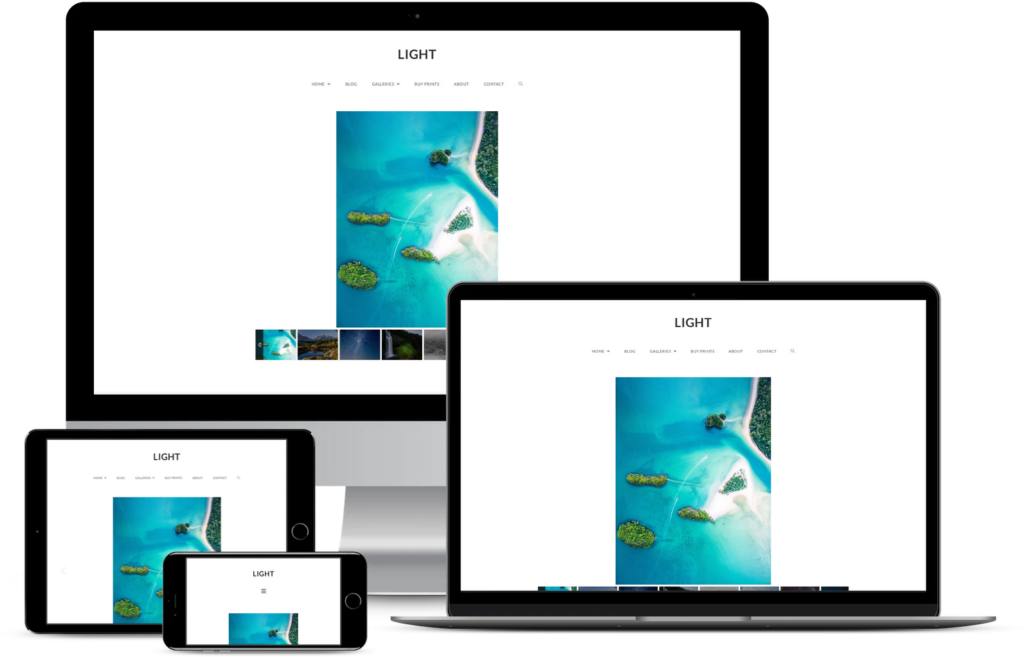 The Imagely Theme includes 50+ Classic Photocrati Designs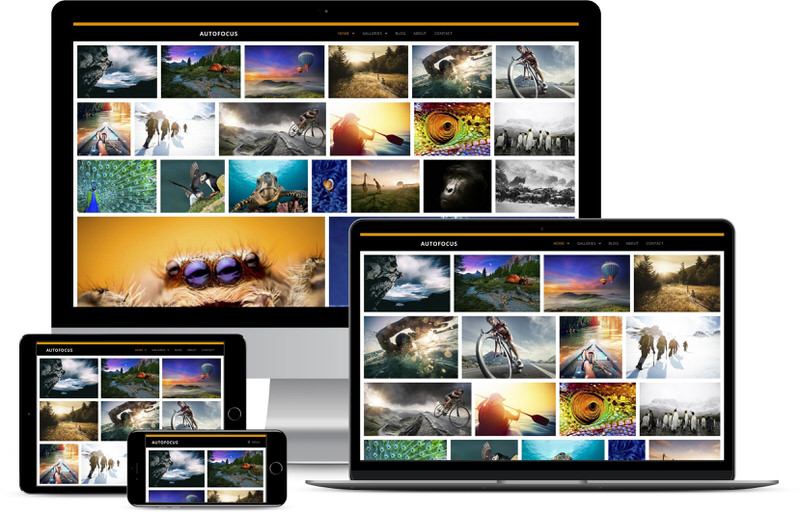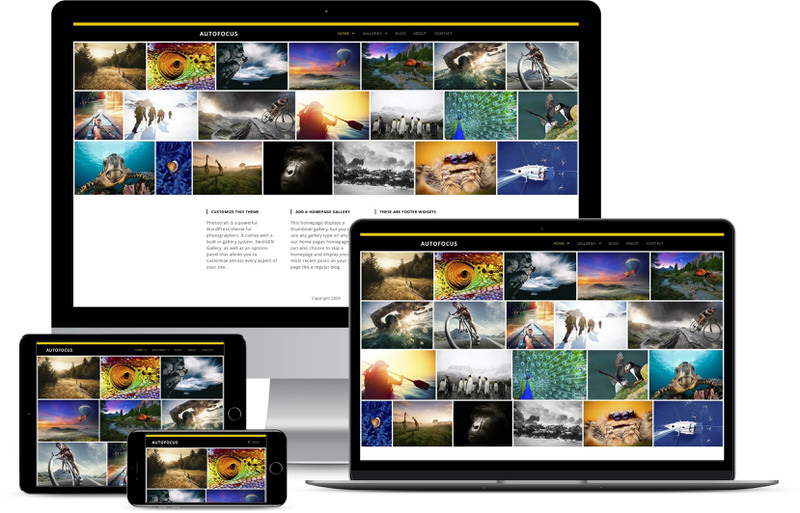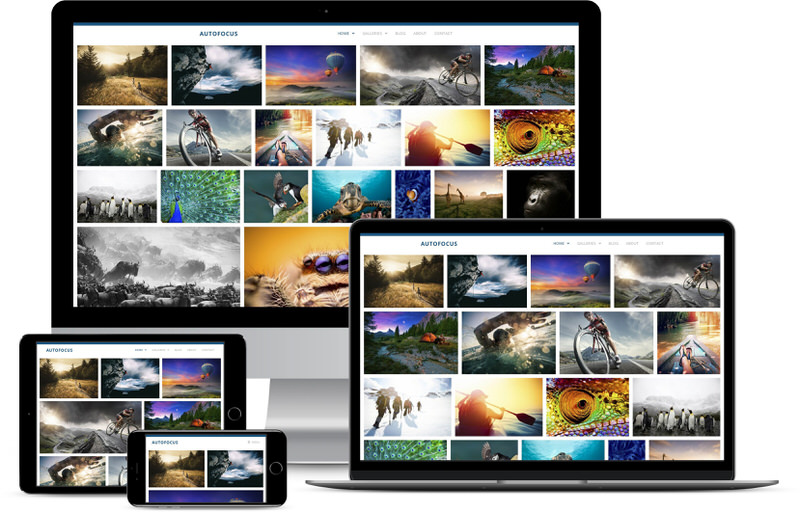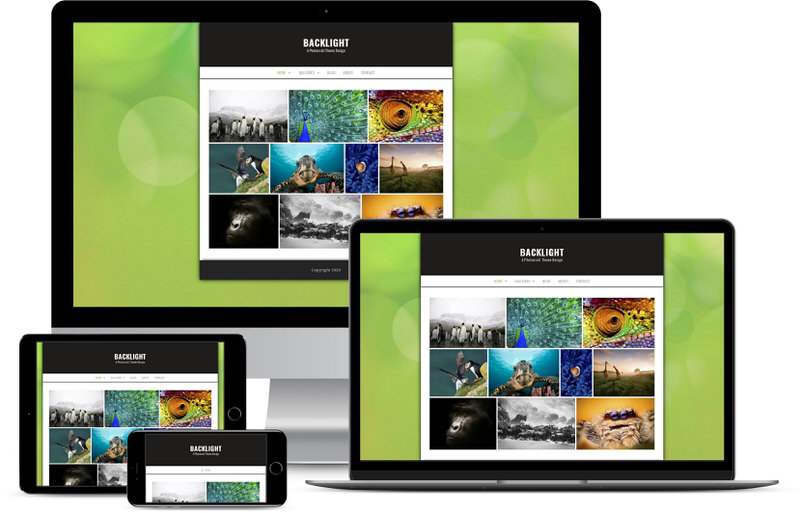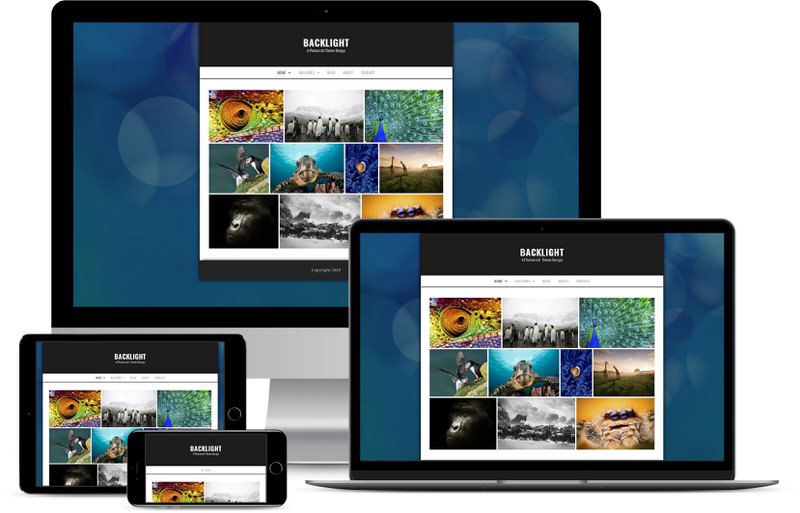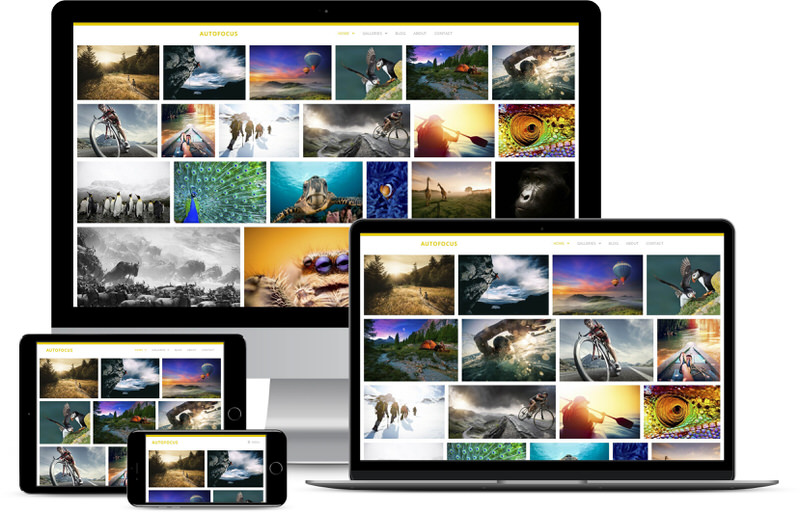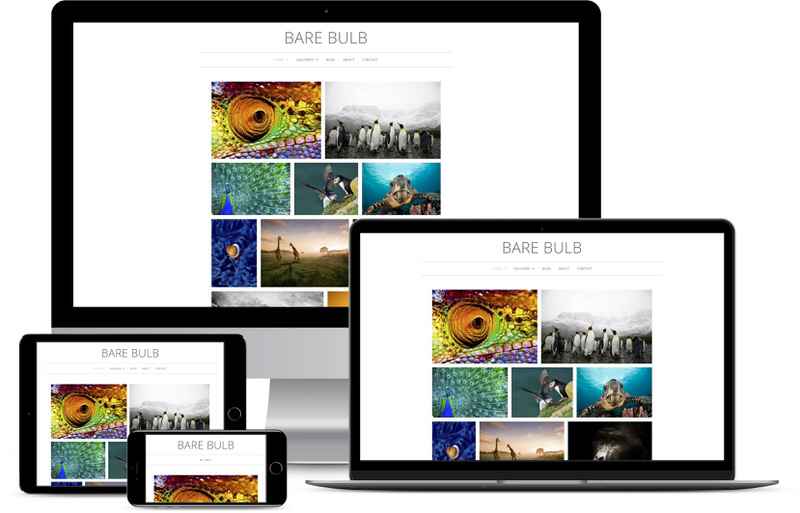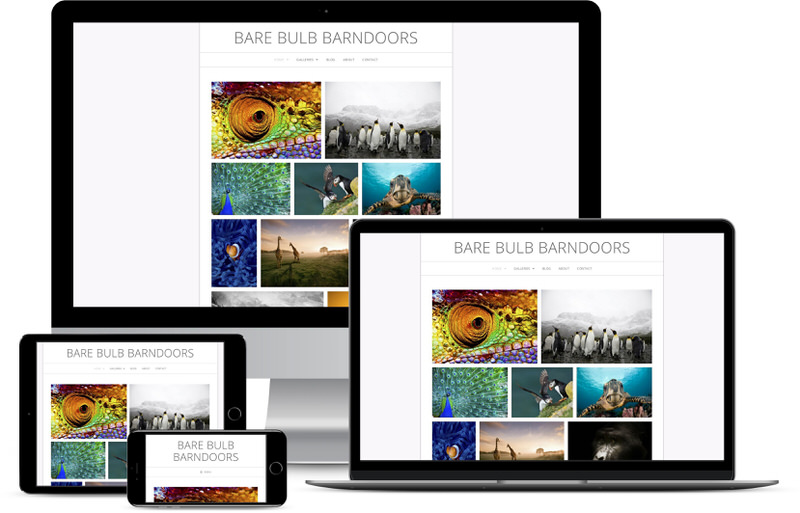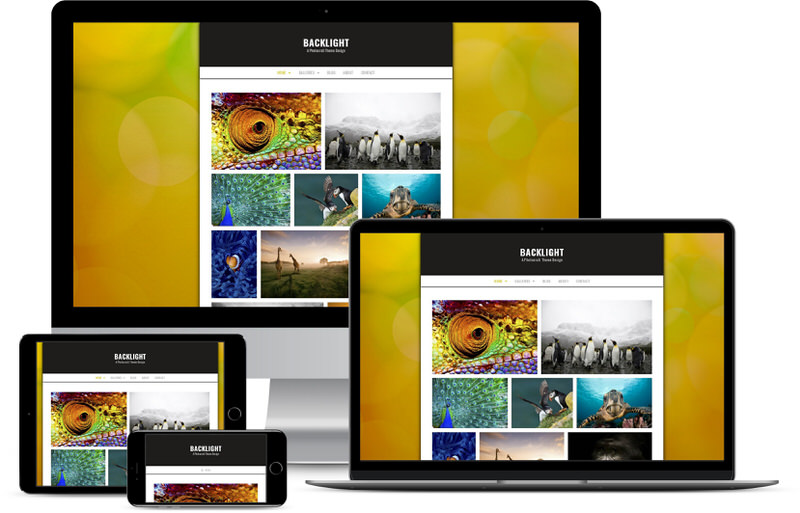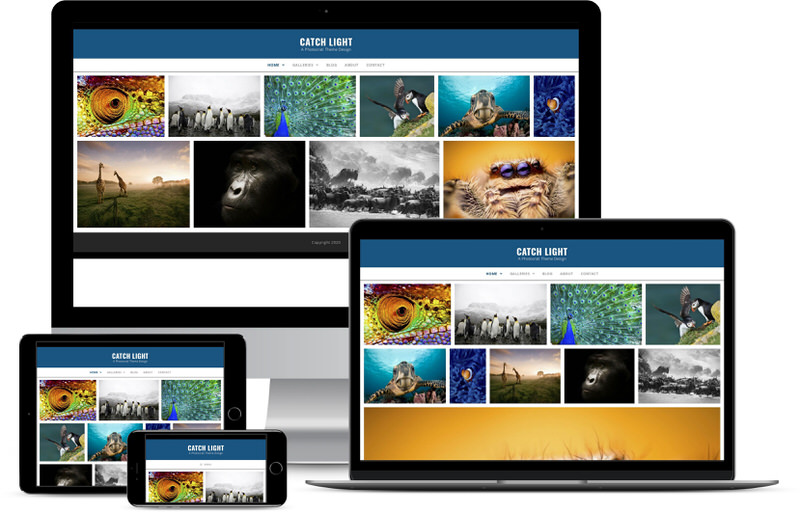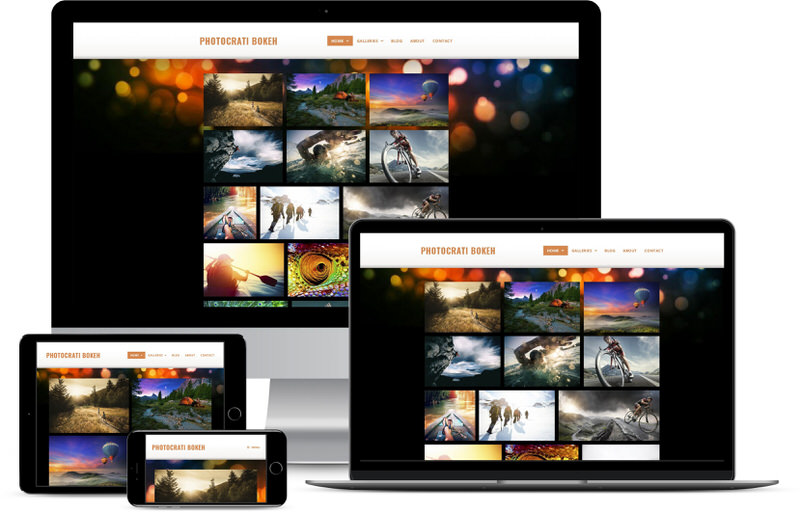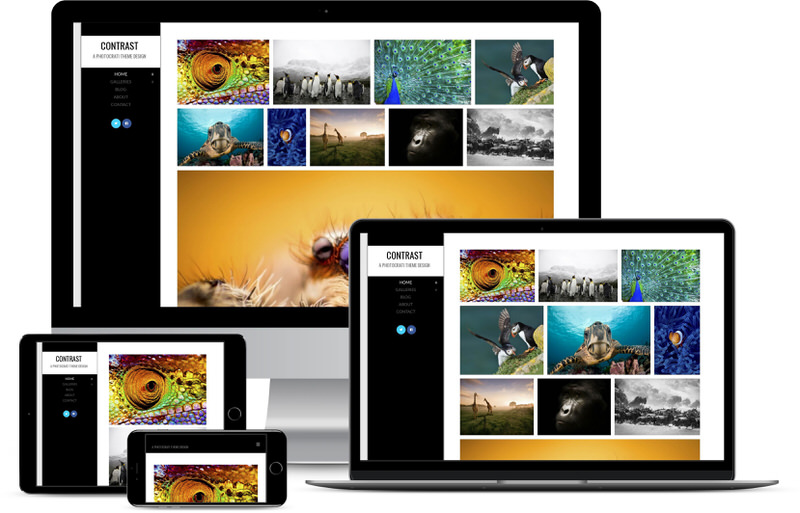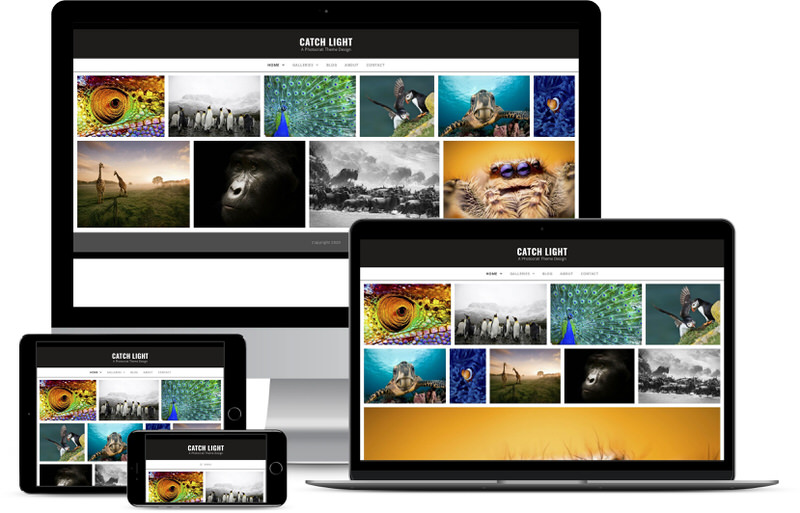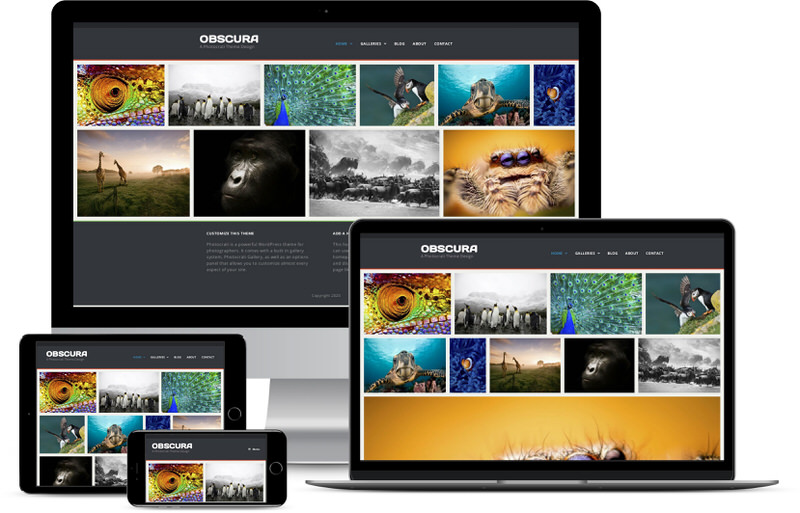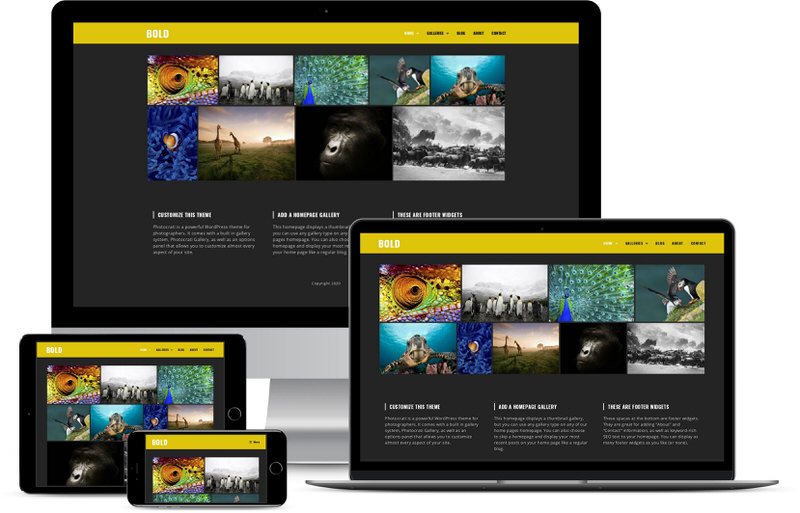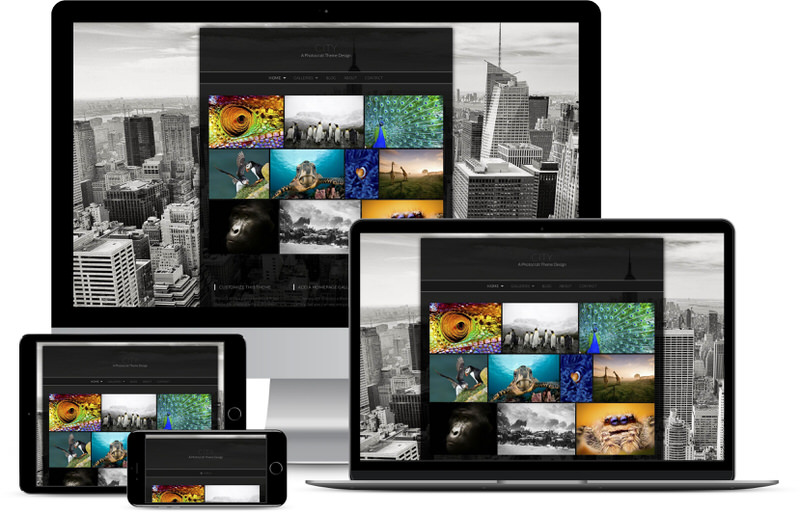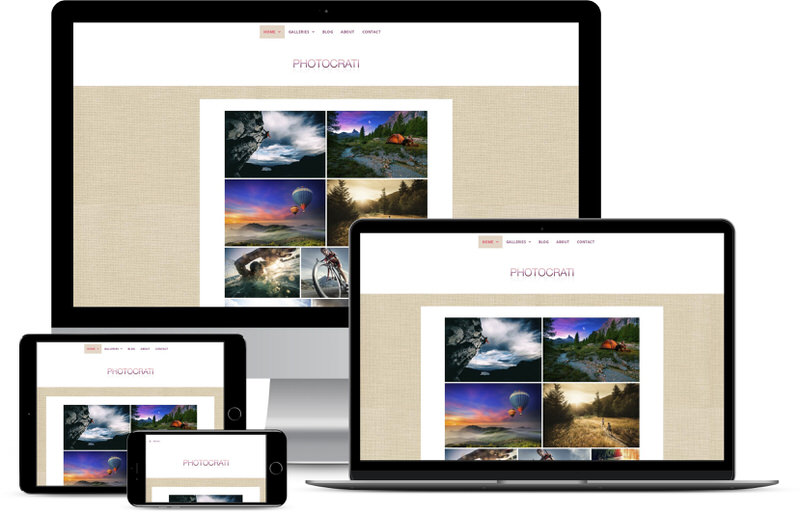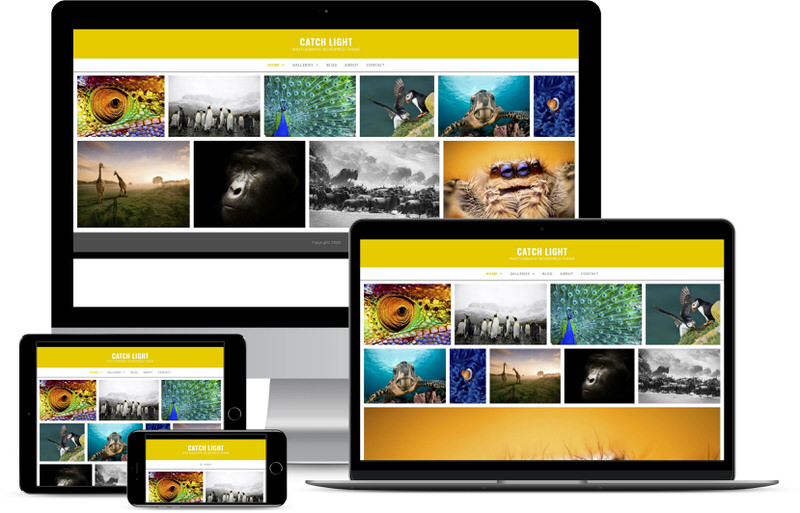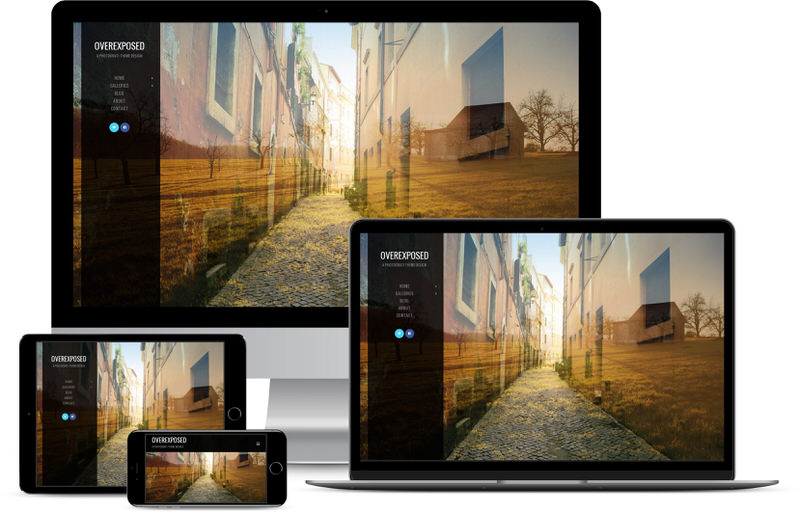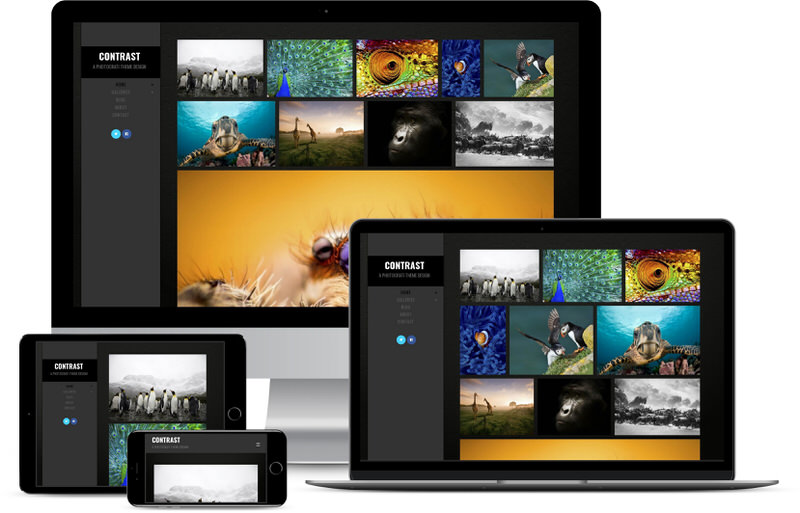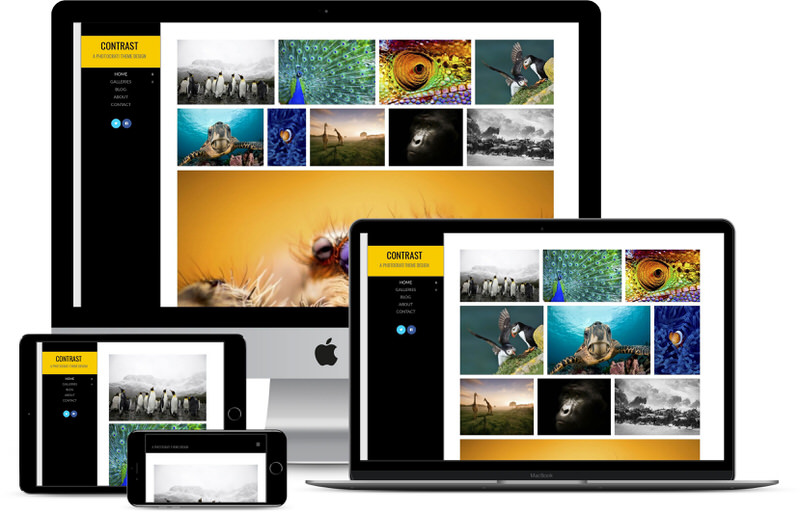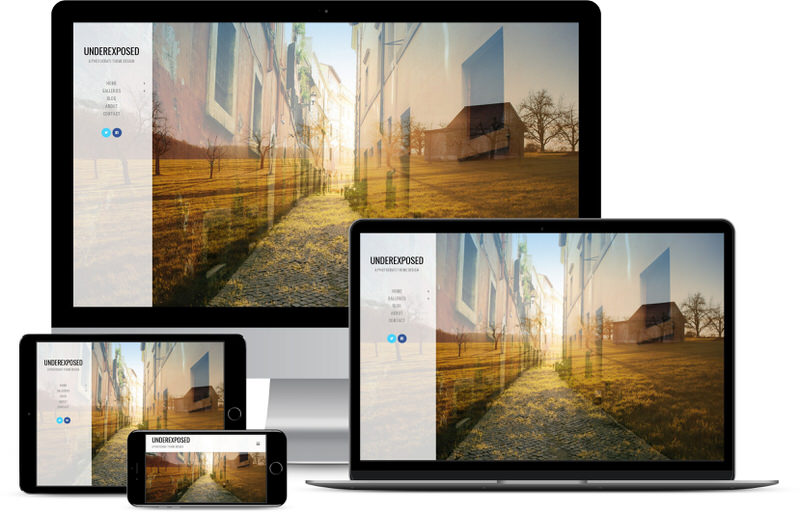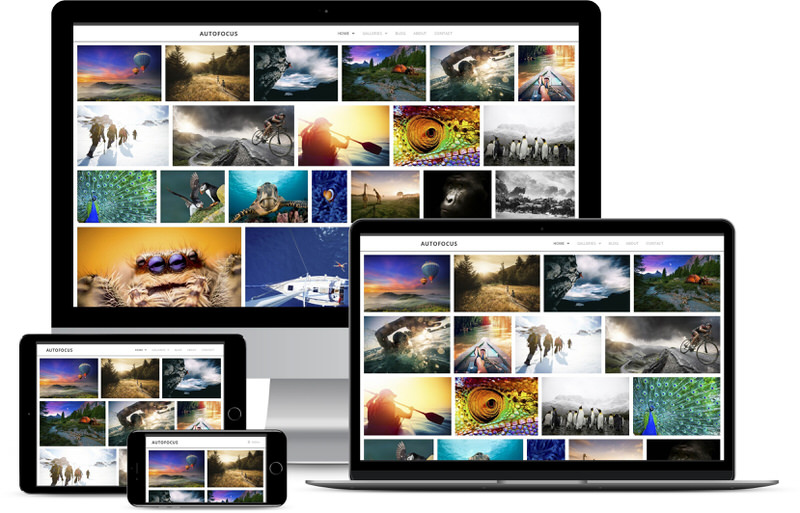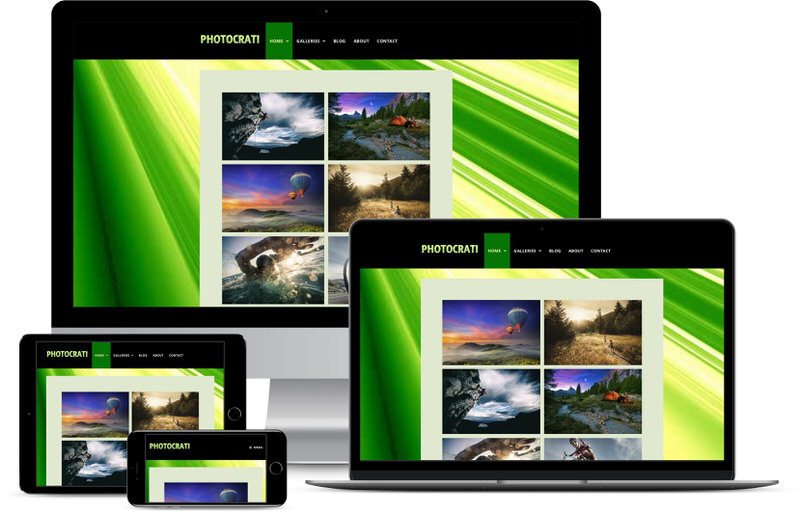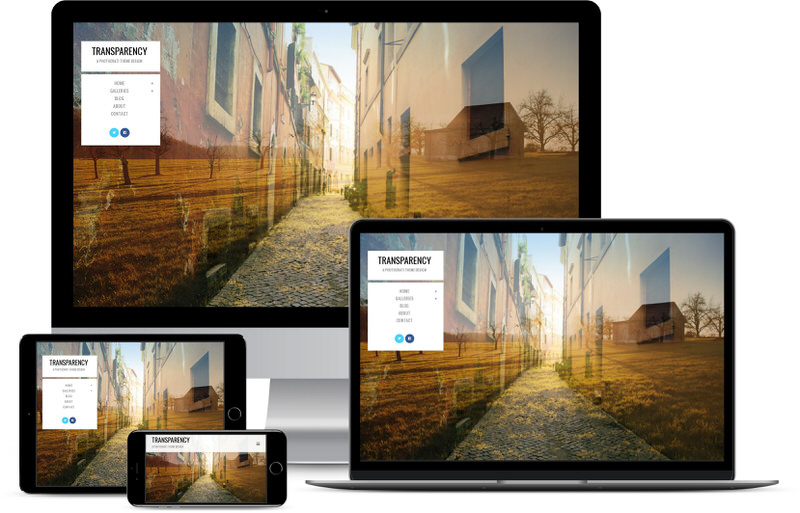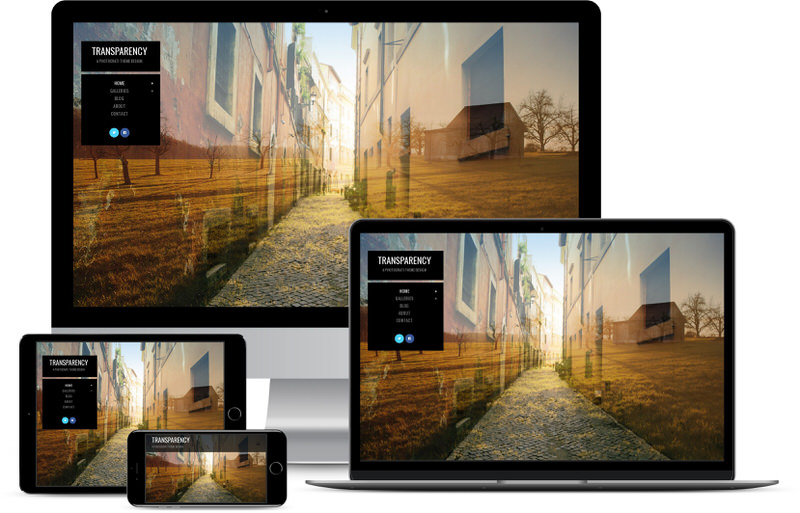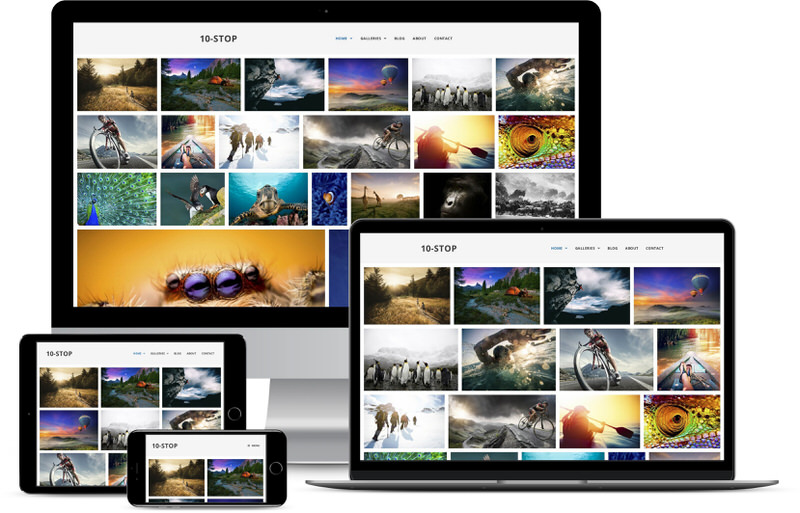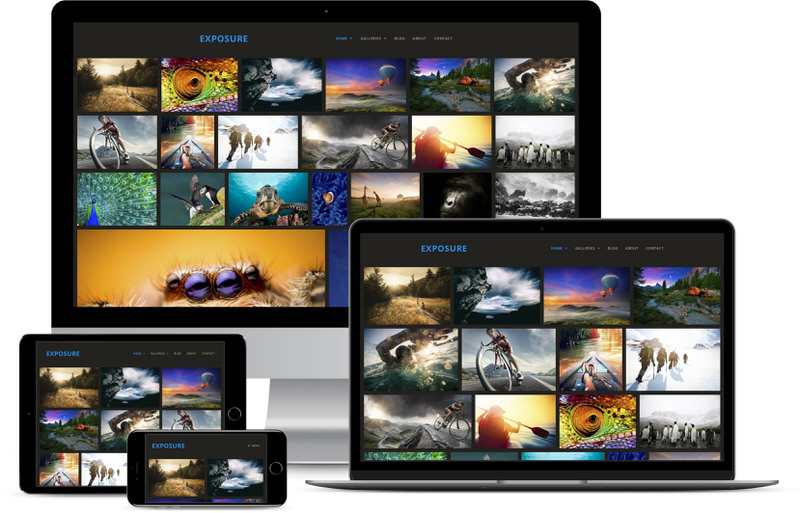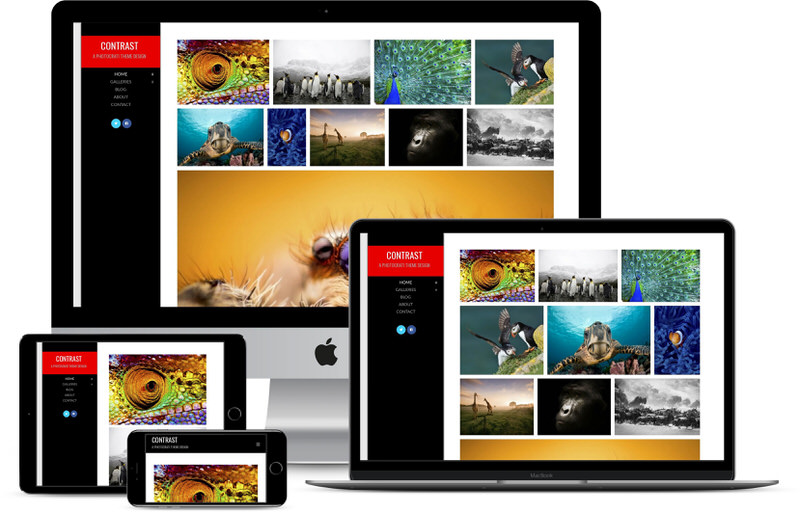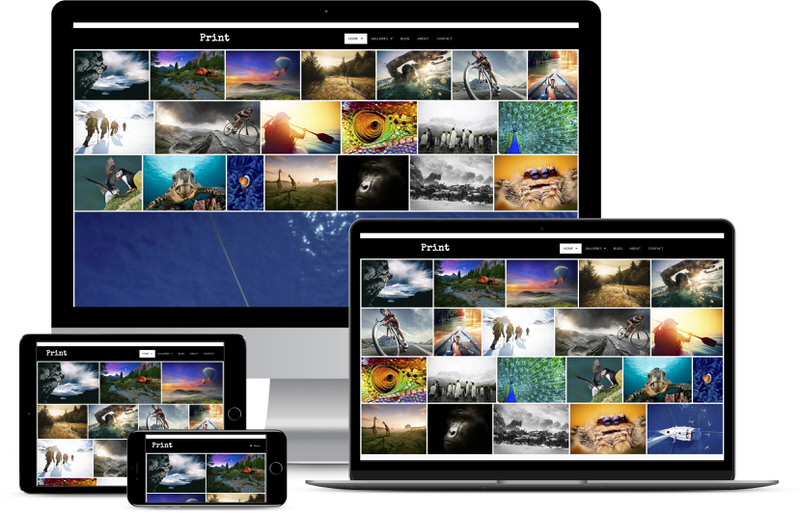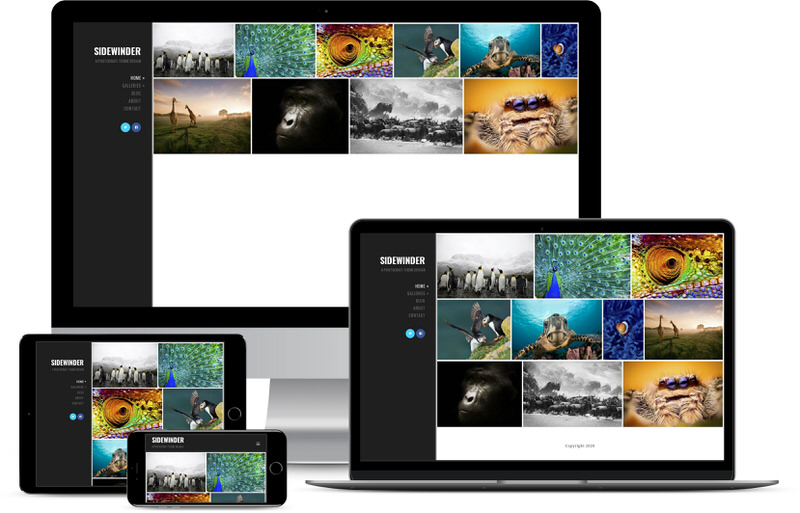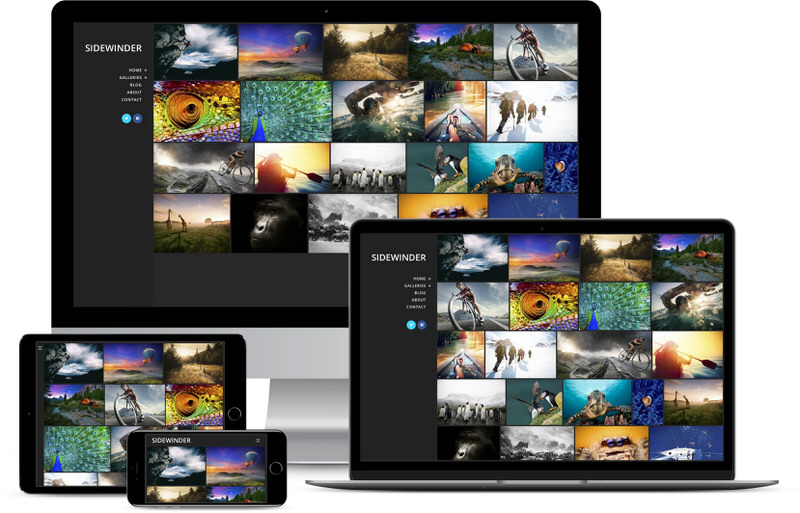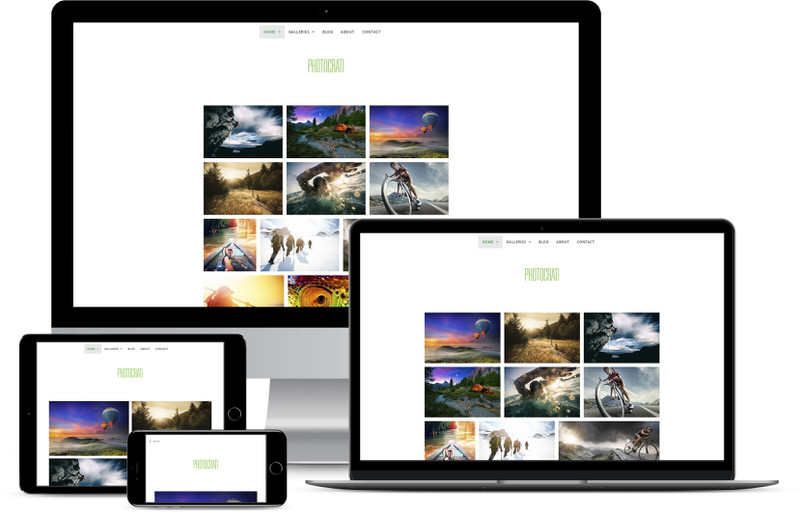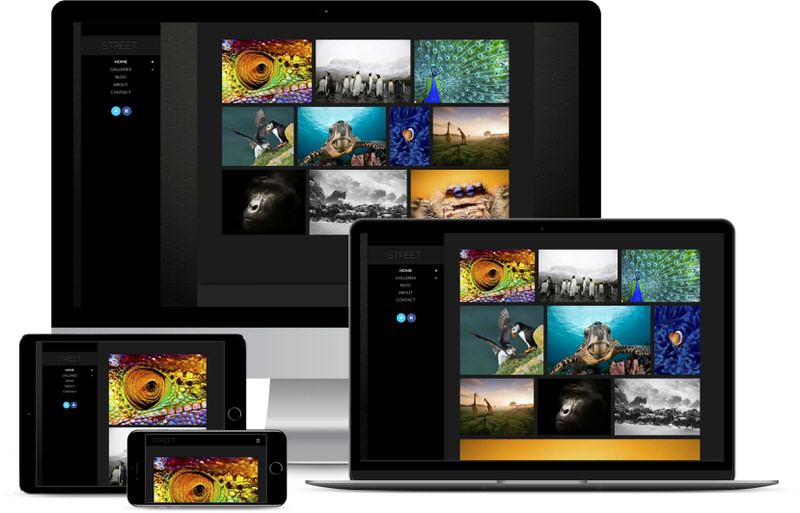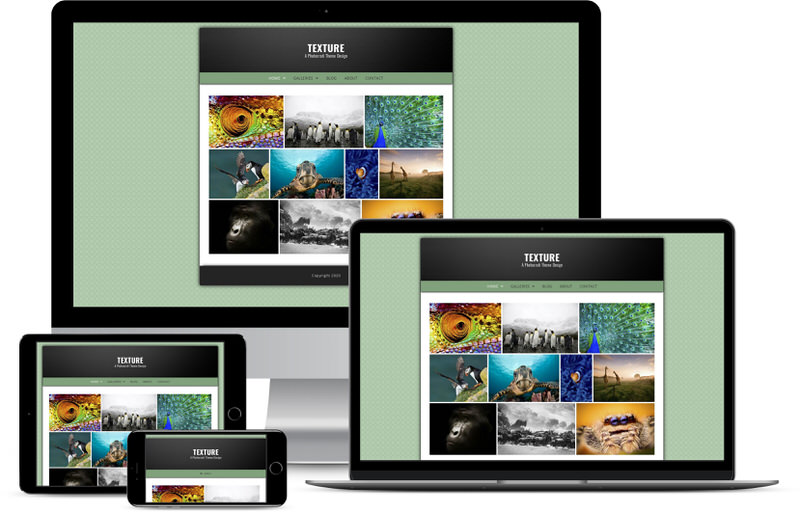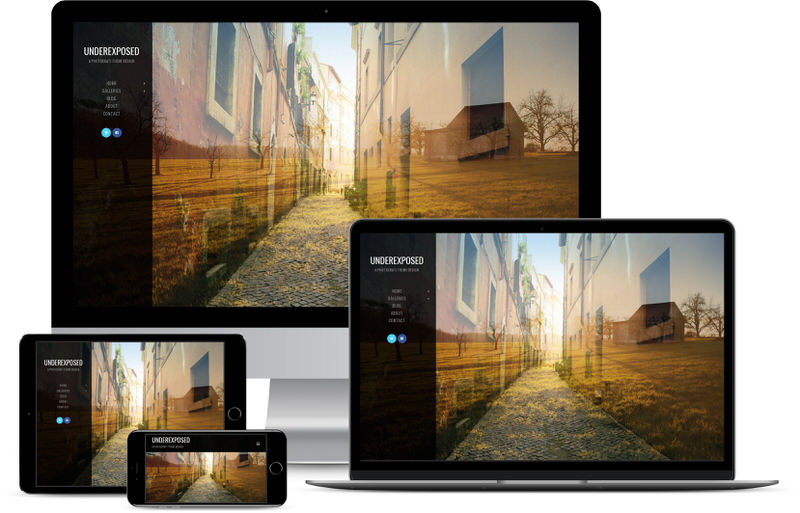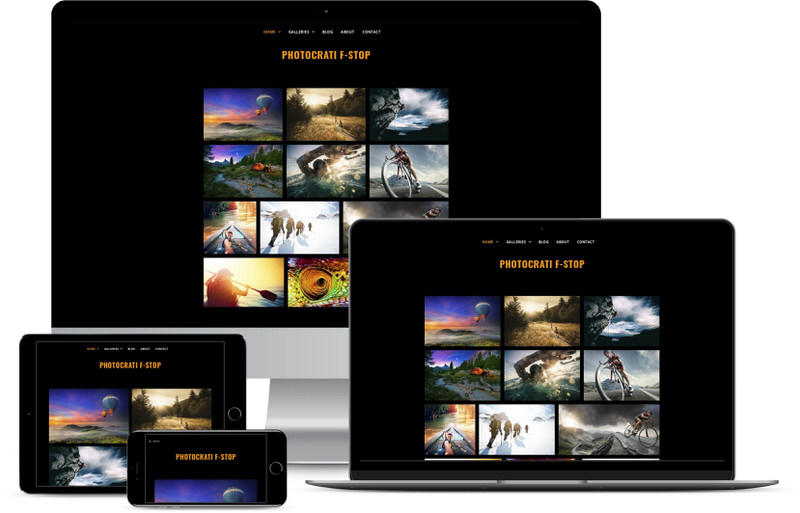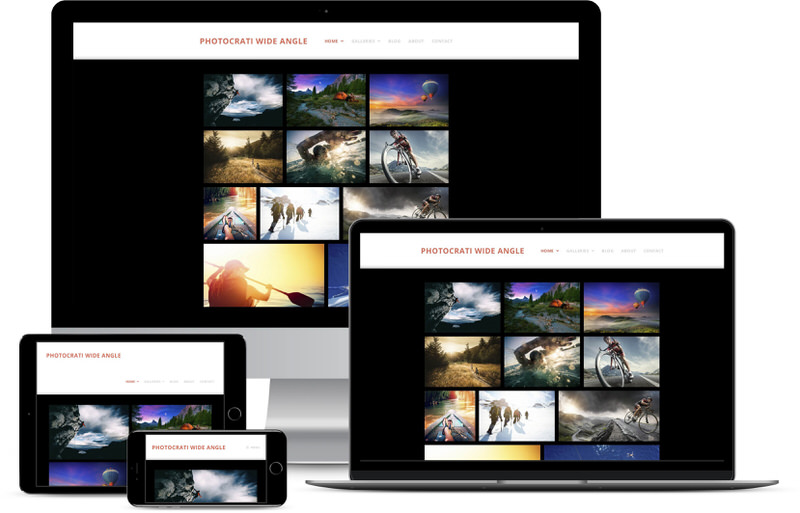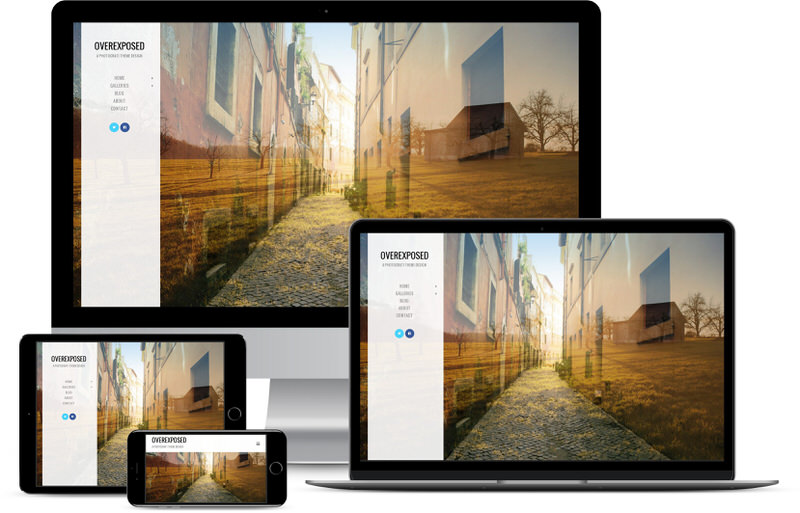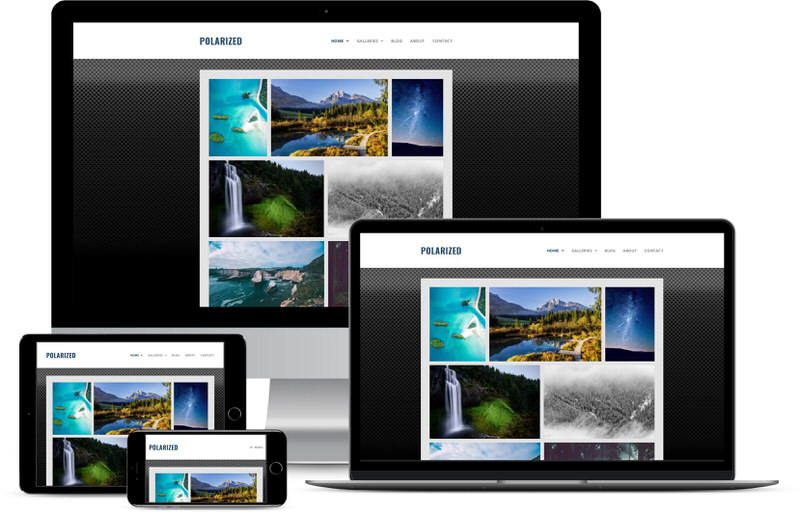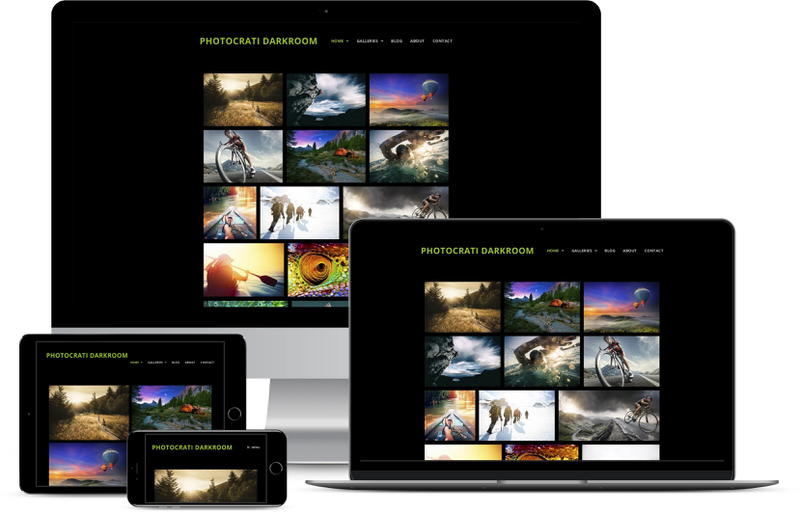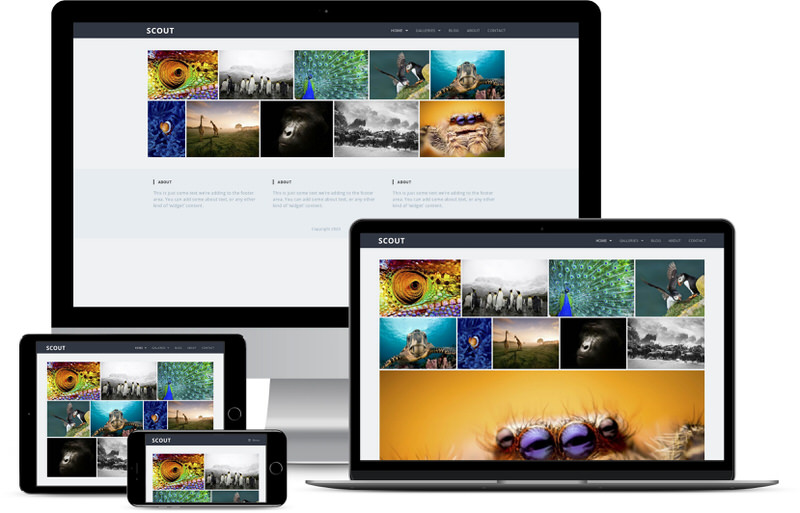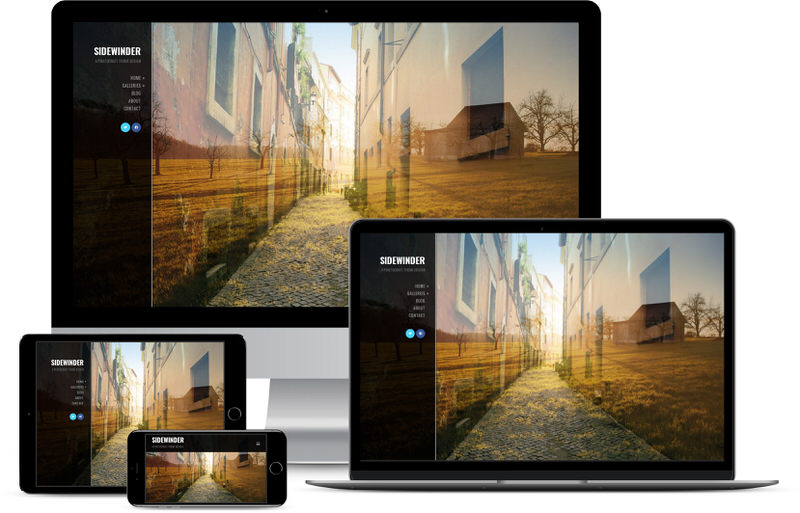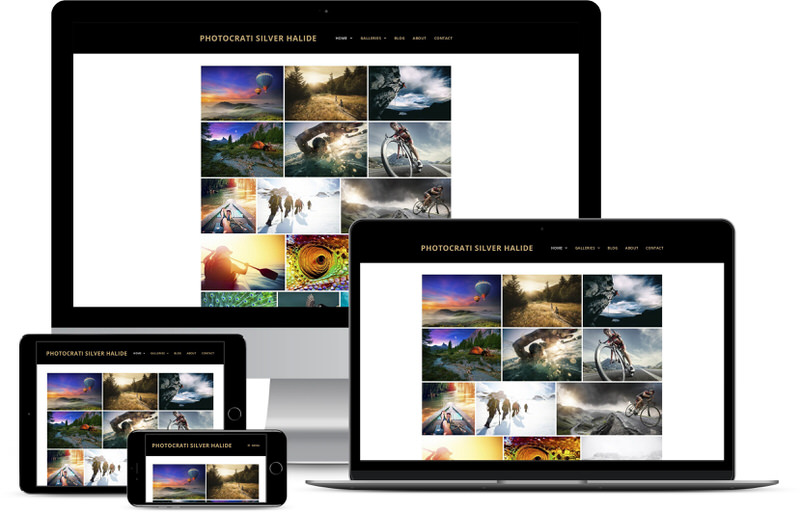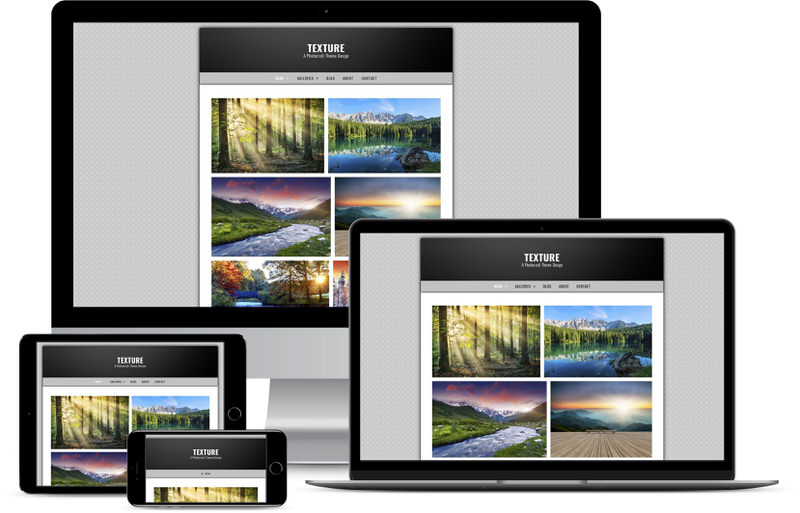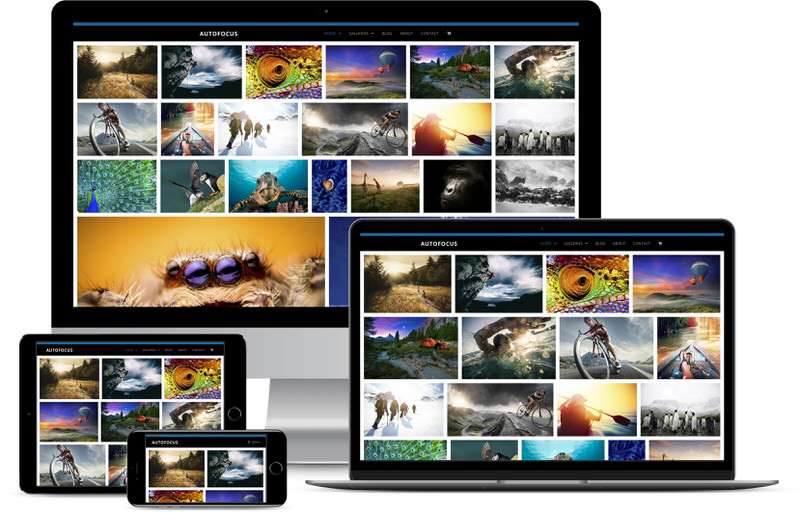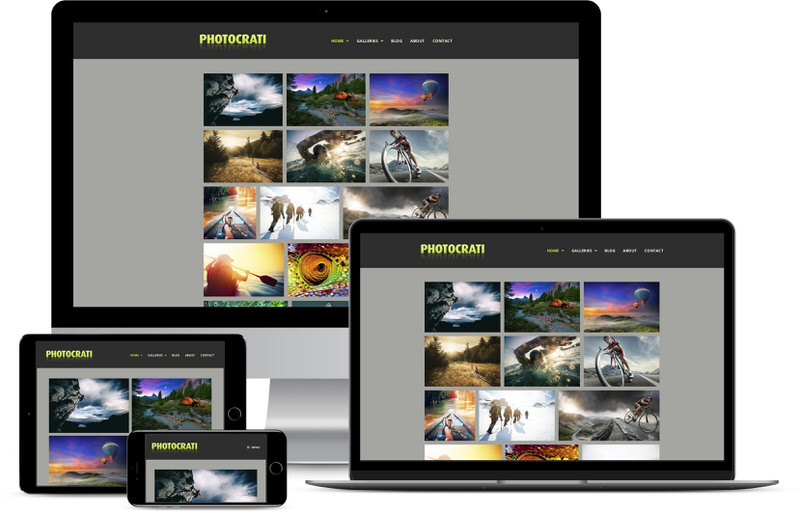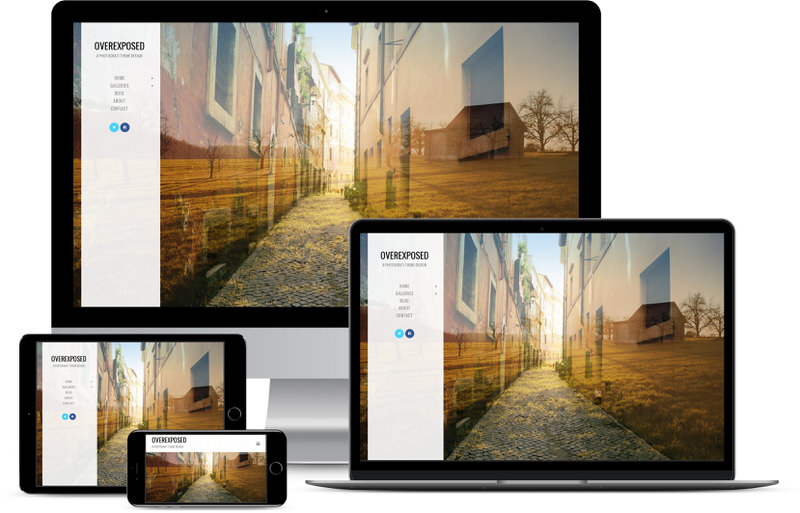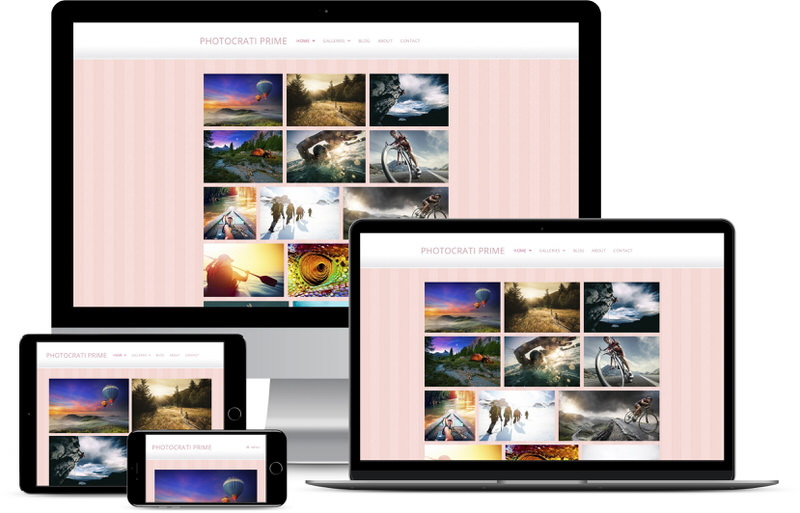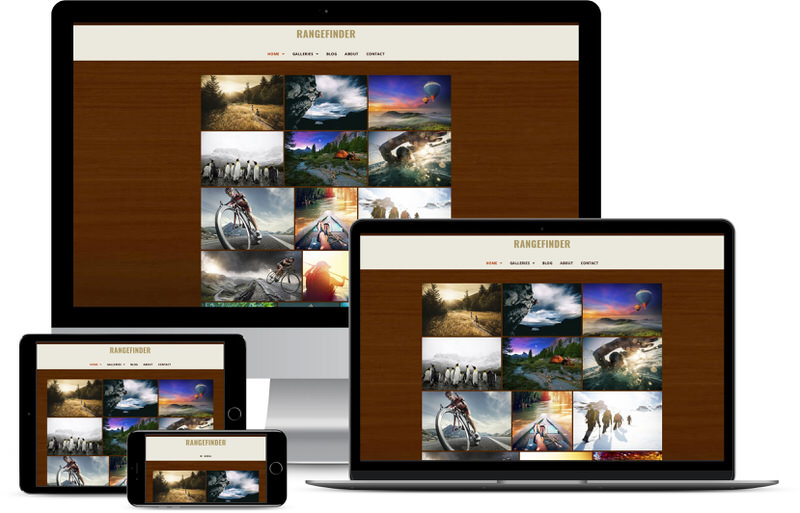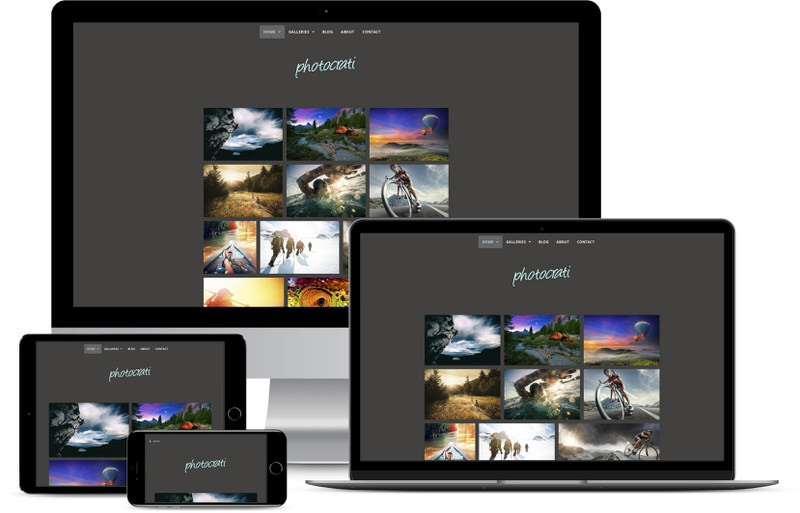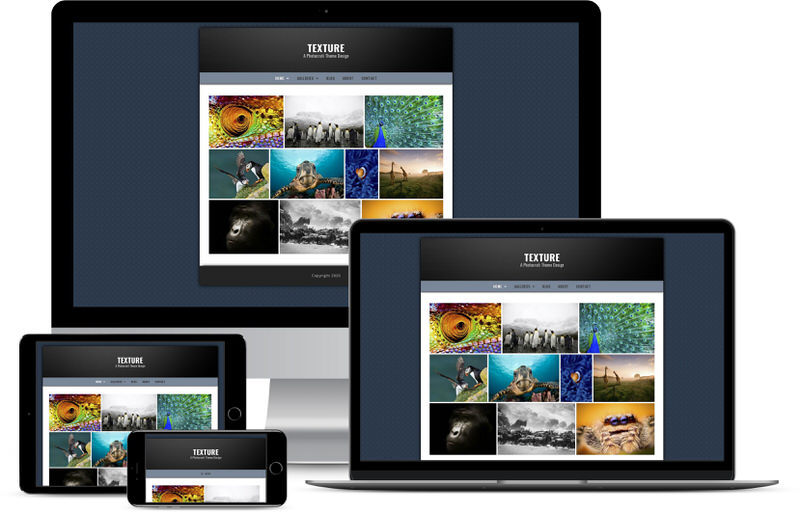 Fully Responsive Photography WordPress Themes
Take your WordPress website to new levels with The Imagely Theme
Built-in Displays and Home Page Styles
Get 19+ built-in designs, and the endless possibilities of the WordPress block editor, you have beautiful starting designs to chose from and no limits of how high you can go.
Save & Share Designs
Create your own photography WordPress theme designs via our customization options panel. Then save, export, share or sell. Or import designs from others.
Flexible Menus
Use the WordPress drag and drop menu builder to link internal pages or external pages. Pick hover animations, sizing, transparency, and how it functions on mobile separate from the desktop.
No Coding Needed
Imagely offers hundreds of options to customize everything from site layout to fonts types, colors, sizes, and spacing. Produce remarkably distinctive designs that suit your personality and branding.
Painless Typography
We make choosing and changing fonts a breeze. Choose from hundreds of Google fonts to bring your personalized style into the design.
Page Layouts
Use the WordPress block editor or install your favorite page builder plugin. The Imagely theme is built with drag and drop page builders in mind!
Mobile First
Override your website's look for mobile phones and tablets separate from desktop computers. On mobile, every pixel counts, and Imagely won't let you down.
Blog Layouts
Choose from the multiple blog layouts, including Masonry, Grid, and Overlay! All layouts are responsive for mobile devices.
Image Protection
Disable right clicks on your website to prevent visitors from easily saving and copying your images. Professional photographers rejoice!
Powerful Gallery Management
The most powerful and flexible gallery management available, through NextGEN Gallery. to display your photos. Resize images, customize thumbnails, edit titles and tags, watermark, and more.
19+ Beautiful Gallery Displays
Enjoy multiple, beautiful gallery display types including Mosaic, Masonry, Tiled, Thumbnail, Filmstrip, Film, Blog style, and more.
Pro Lightbox
Our Pro Lightbox allows commenting, deep-linking, and social sharing of individual images. Create conversations around your photos.
Best for SEO
The Imagely theme is already built-in SEO in mind from the top down. Add Yoast SEO to build upon what is already offered.
Fast Loading Times
Site speed is important and that's why the Imagely theme is built to make Google, and your site's viewers happy.
Social Sharing
Your images are automatically optimized for Open Graph and Twitter Cards and individually shareable from within the Pro Lightbox.
One Year of Updates
Your purchase entitles you to one year's worth of updates big and small. Renew at any point after that to get another year of updates.
Pro Support
Fast turnaround times from our dedicated superheroes. Pro support for professional photographers because we understand your needs!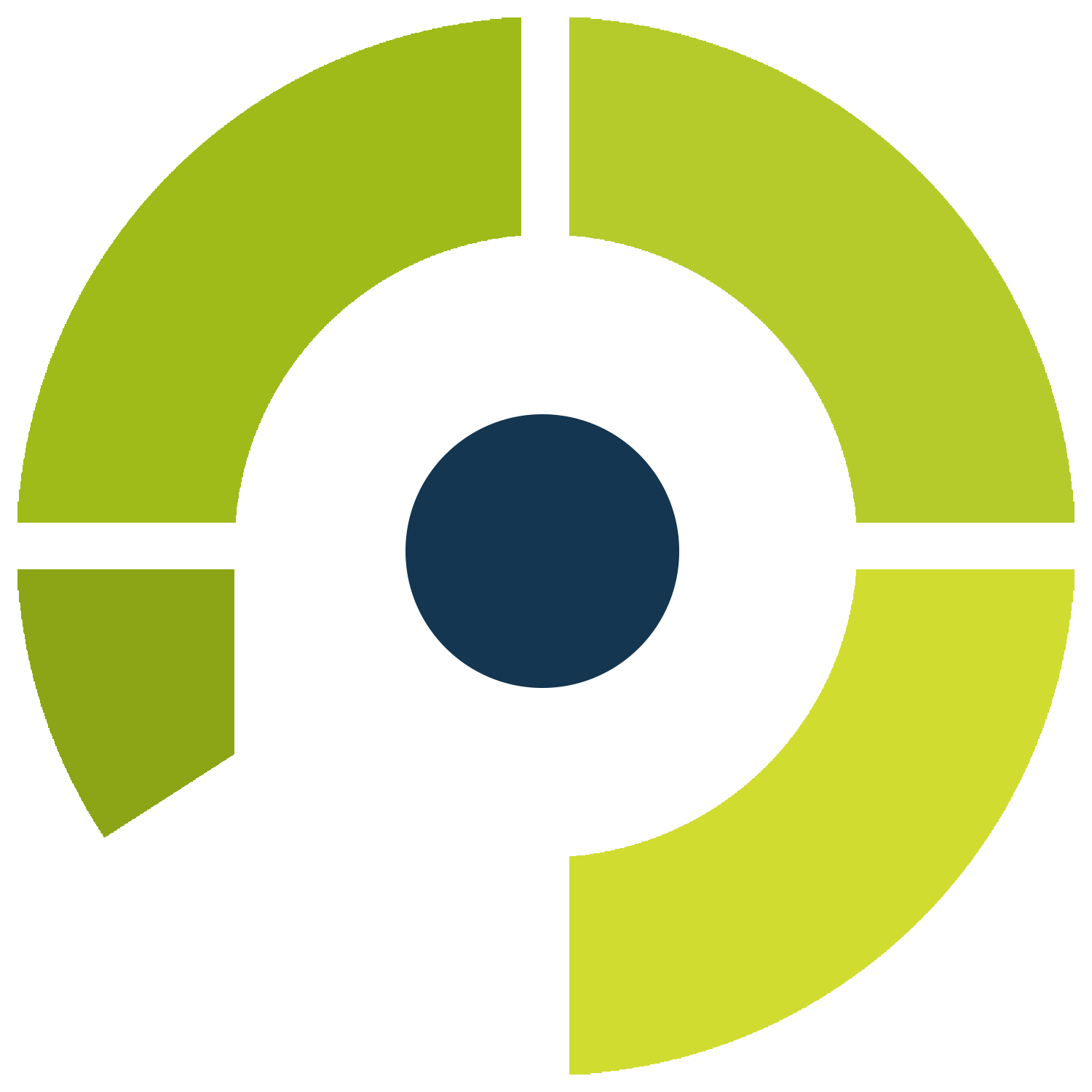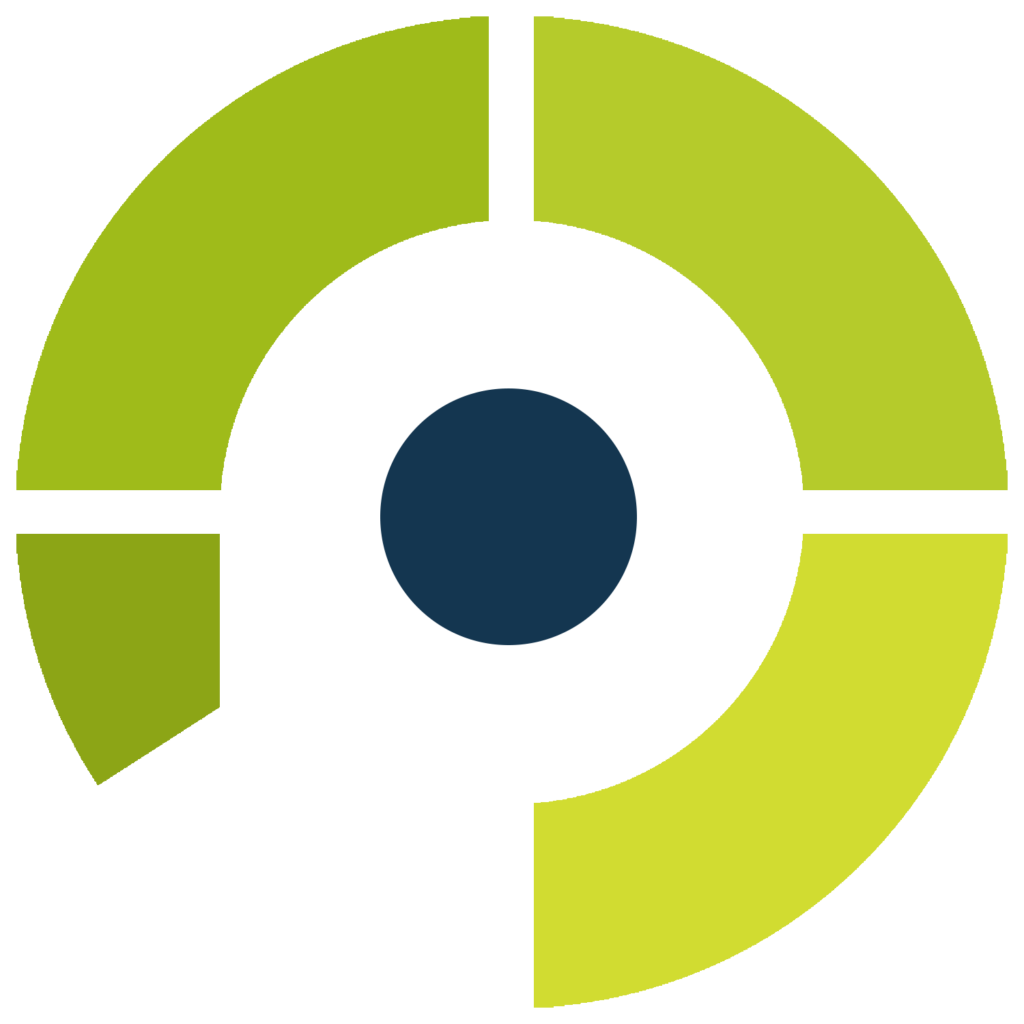 65 Bonus Designs
As a bonus, you're getting 12 Photocrati designs and 53 classic Photocrati designs.
Go with Imagely Pro for Ecommerce, Proofing, and Digital Downloads.
Built-In Ecommerce and Proofing
Want to sell your images directly on your WordPress site? NextGEN Pro adds a true image eCommerce system to help you do just that. Accept PayPal, Stripe, and Checks with ease! Taxes are calculated automatically.
Print Fulfillment
Have print orders automatically printed and shipped to customers with no extra work through White House Custom Colour, a leading professional lab in the United States.
Supercharge Your Photography Website
Customize and Publish Your WordPress Photography Theme in Minutes
What are you waiting for?