How Can We Help?
Search for answers or browse our knowledge base.
Navigate to Appearance > Customize > Header > Dropdown Menus to style your site navigation drop-down menu.
Width: Define the width of each DropDown menu.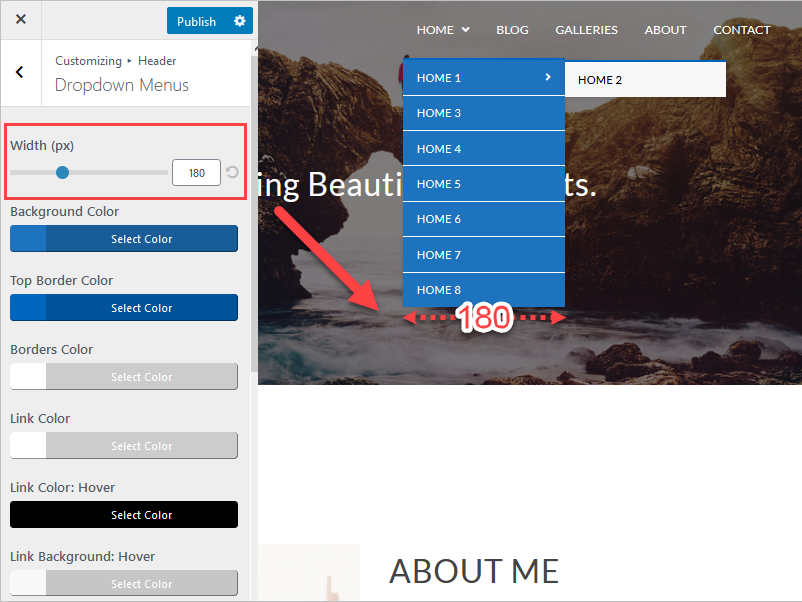 You can also edit the colors of the dropdown menu:

Background Color.
Top Border Color.
Borders Color.
Link Color.
Link Color: Hover.
Link Background: Hover.
Link Color: Current Menu item.
Link Background: Current Menu Item.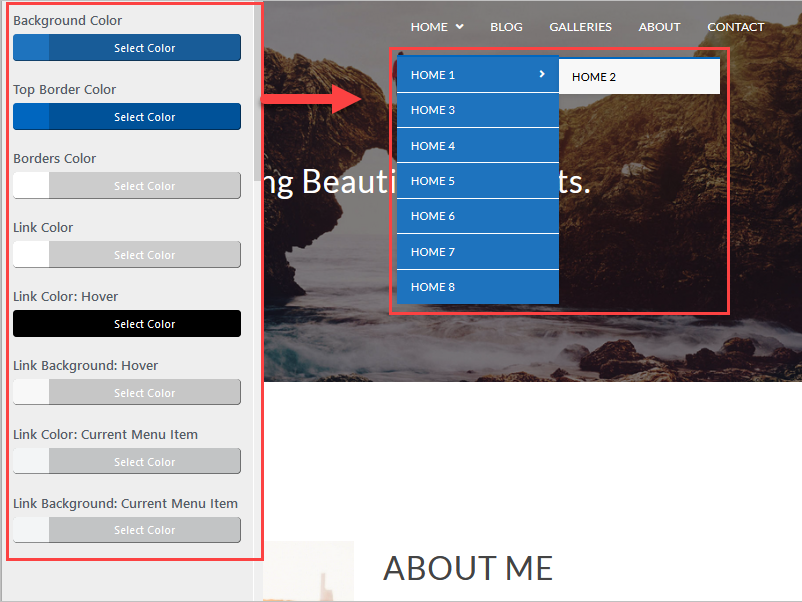 Dropdown Font Styles:

Font Family: You can choose between our standard fonts and Google Fonts.
Font Weight: how thick or thin characters in text should be displayed.
Font Style: Specifies the font style for a text.
Text Transform: controls the capitalization of text.
Font Size: sets the size of a font.
Line Height: sets the height of a line box.
Letter Spacing: increases or decreases the space between characters in a text.