The Add Gallery Window allows you to easily select a gallery display style > select your gallery > customize the display and insert it to your page. It also allows you to create and manage your gallery or album.
NEW GUTENBERG EDITOR
*Update* As of WordPress v5.0 WordPress has included a new post and page editor interface called 'Gutenberg'. We have included a NextGEN Gallery block in our December 2018 update. Follow the steps below to access our Add Gallery Window. If you prefer to continue using the Classic Editor, follow the instructions below this video:
ADD GALLERY WINDOW FEATURES

As of WordPress v5.0 you will need to install the Classic Editor plugin to continue editing your posts and pages the way you have been used to, following the instructions below. If you'd like to use the new Gutenberg editor, follow the instructions above in the video to learn how to locate our NextGEN Gallery block, and access our Add Gallery window.
CLASSIC EDITOR
The Add Gallery Window is accessed by clicking on the NextGEN Gallery 'Add Gallery' button (next to 'Add Media'), above the text edit toolbar on your page or post: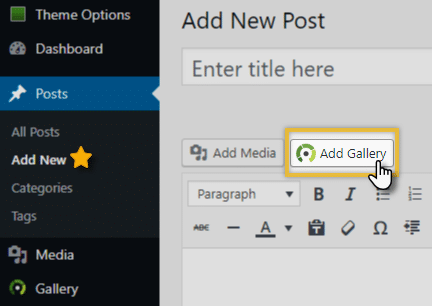 Through the Add Gallery Window you may do the following:
- Upload images to a new / existing gallery
- Display Galleries
- Manage Galleries
- Manage Albums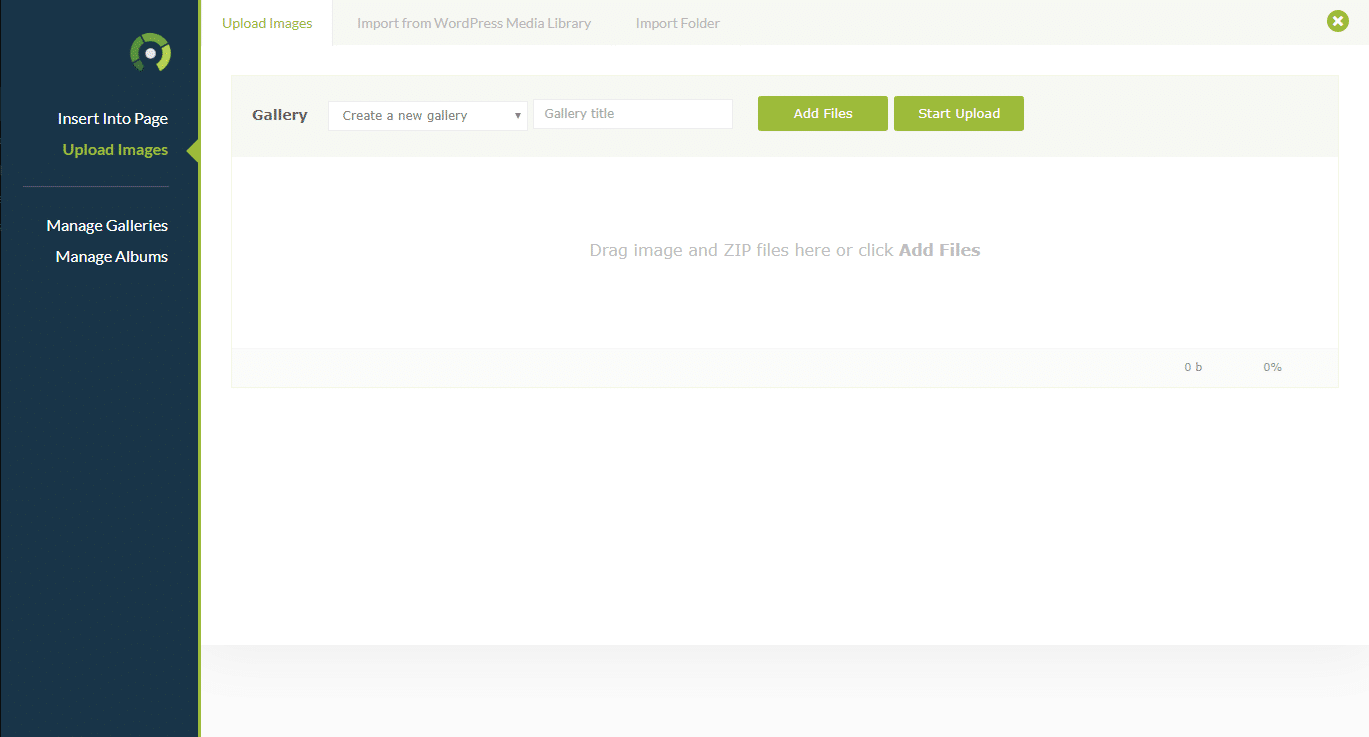 You can also customize the appearance of any gallery type for each gallery inserted to a page or post.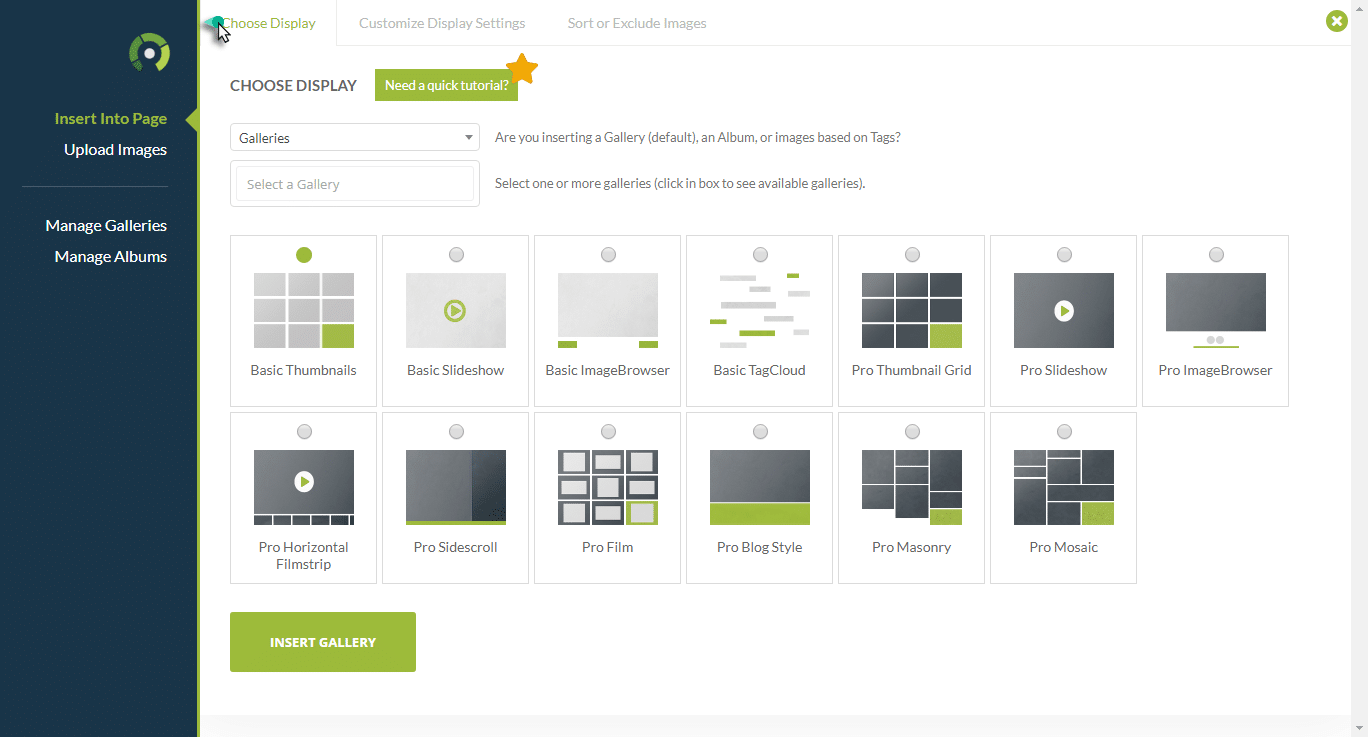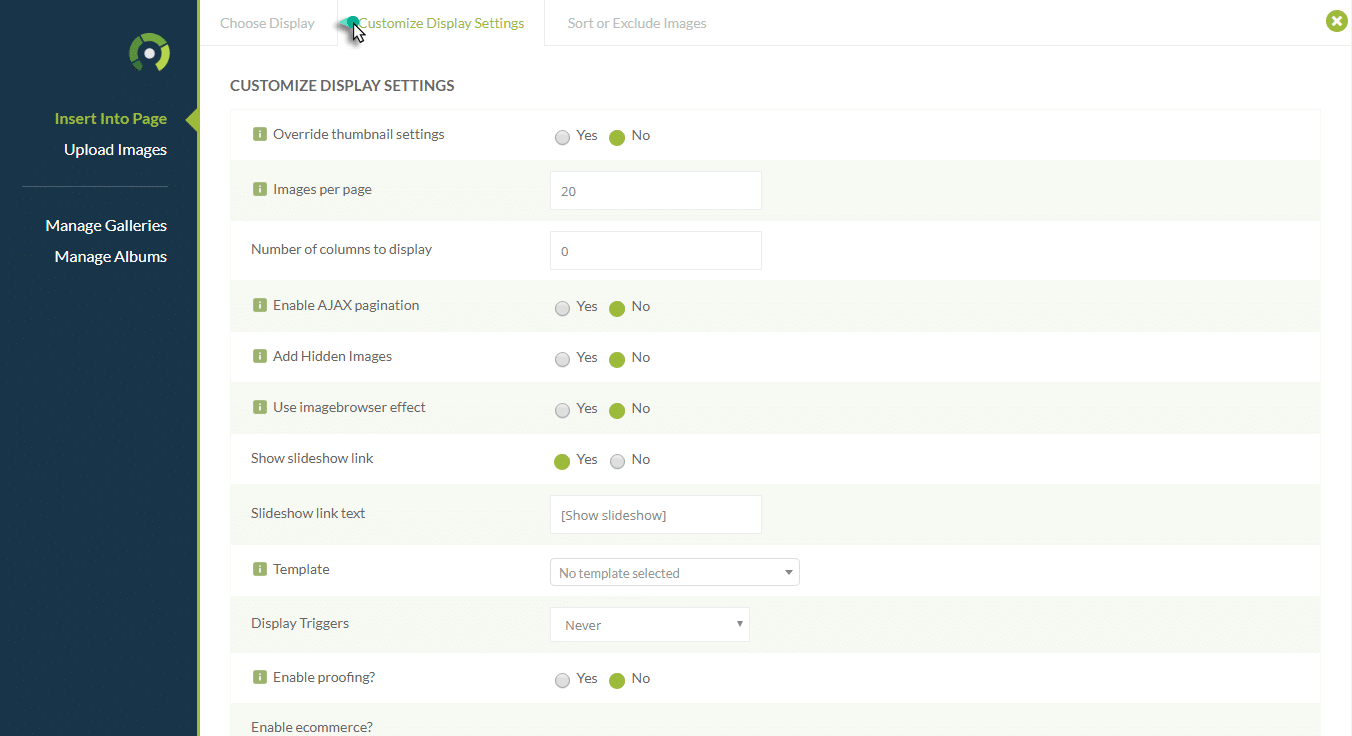 DASHBOARD INTERFACE
Through the dashboard interface located under Gallery tab, you can accomplish all of the above (see Add Gallery Window list above), as well as the following:
- Manage global/default gallery settings under Gallery >> Gallery Settings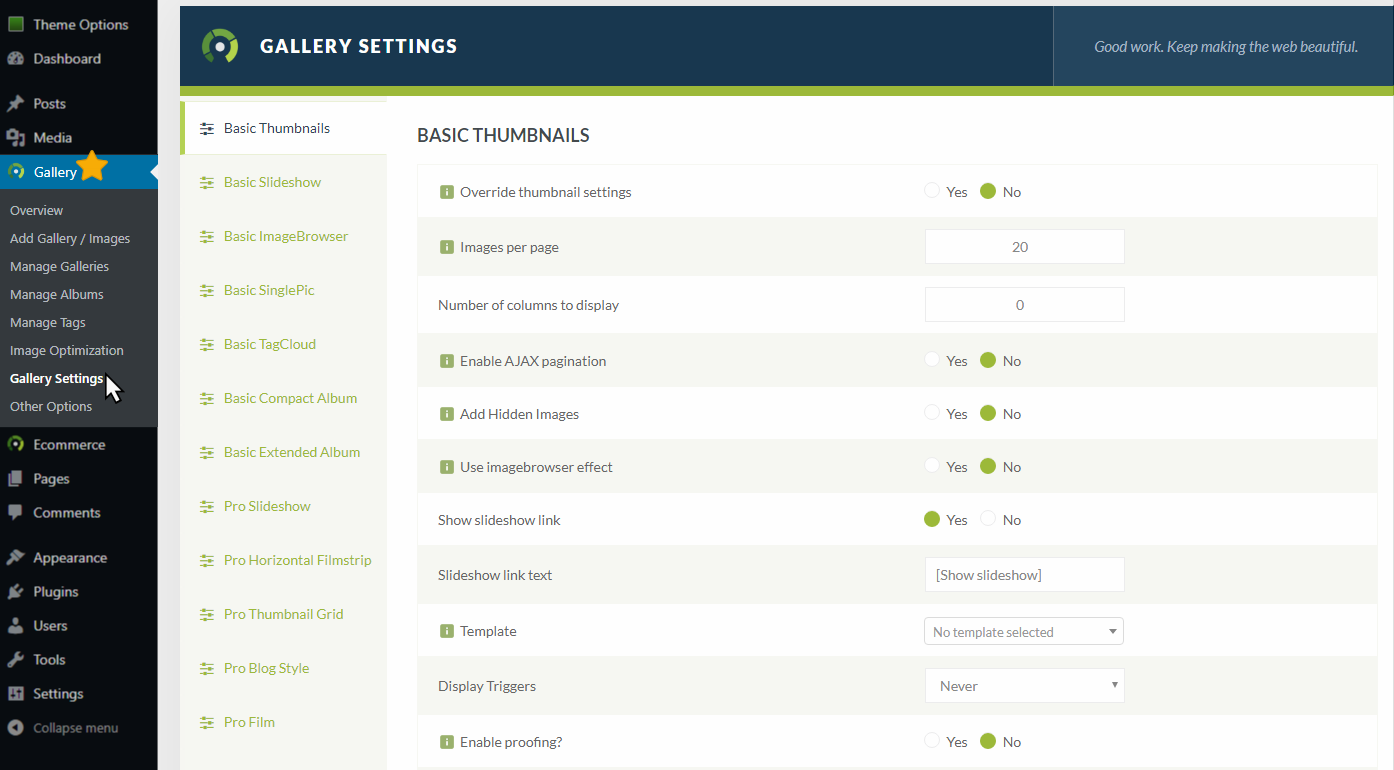 - Manage additional gallery features like Lightbox Effects, Watermarking, Edit CSS under Gallery >> Other Options.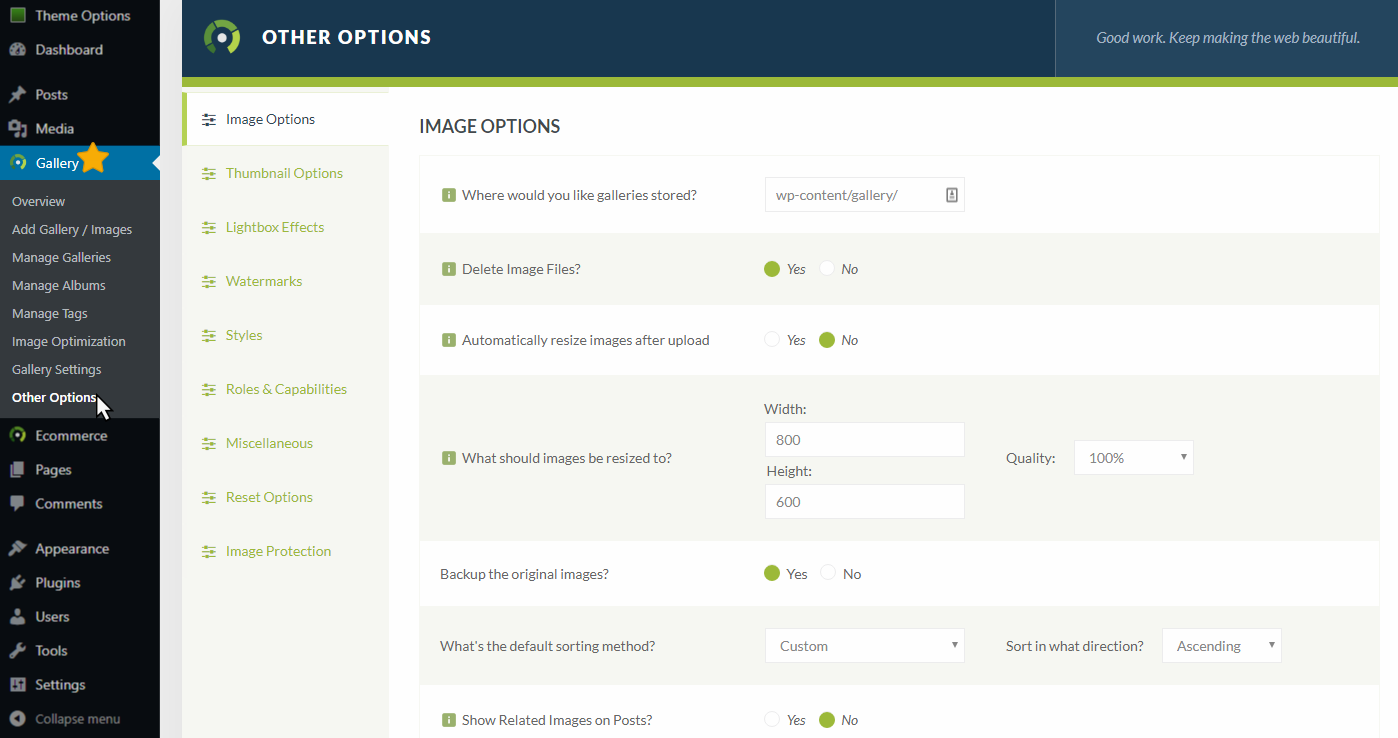 A FEW IMPORTANT NOTES:
- Updating your default settings under Gallery >> Gallery Settings, will NOT update existing galleries added through the Add Gallery Window. Updating the default settings will make those settings available by default with any new galleries created next.
- Copying and pasting your Add Gallery Window code from one page to another page will NOT work. When a gallery is added via the Add Gallery Window, it is given a unique ID and is registered into the database. So when you update your original gallery, it will automatically update the gallery you copied and pasted to the other page because it has the same registered ID, and vice versa.