How Can We Help?
Search for answers or browse our knowledge base.
Coupon codes will provide you the added benefit of offering your clients and customers a discount for your products or prints. You can apply a percentage off (i.e. 25%) or a flat rate off (i.e. $5.00). The coupon code will be applied at the checkout screen where your customer will add the code in the specified field. In order for the coupon field to show up at checkout you need to select it to display (set the option field to "No") under Ecommerce > Ecommerce Options here: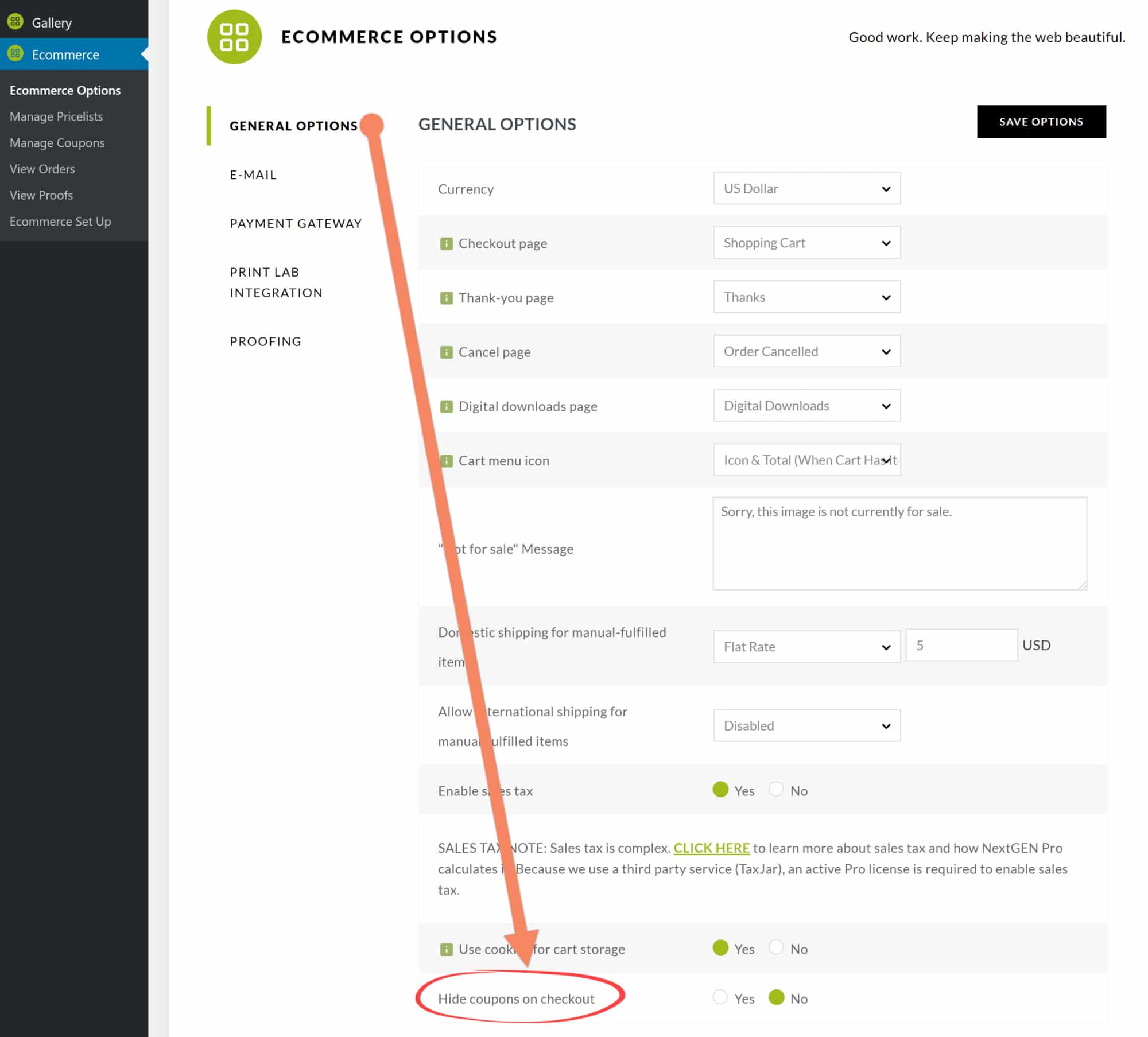 Create a coupon
Navigate to Ecommerce > Manage Coupons in your WordPress dashboard. At the top of this screen, select 'Add New':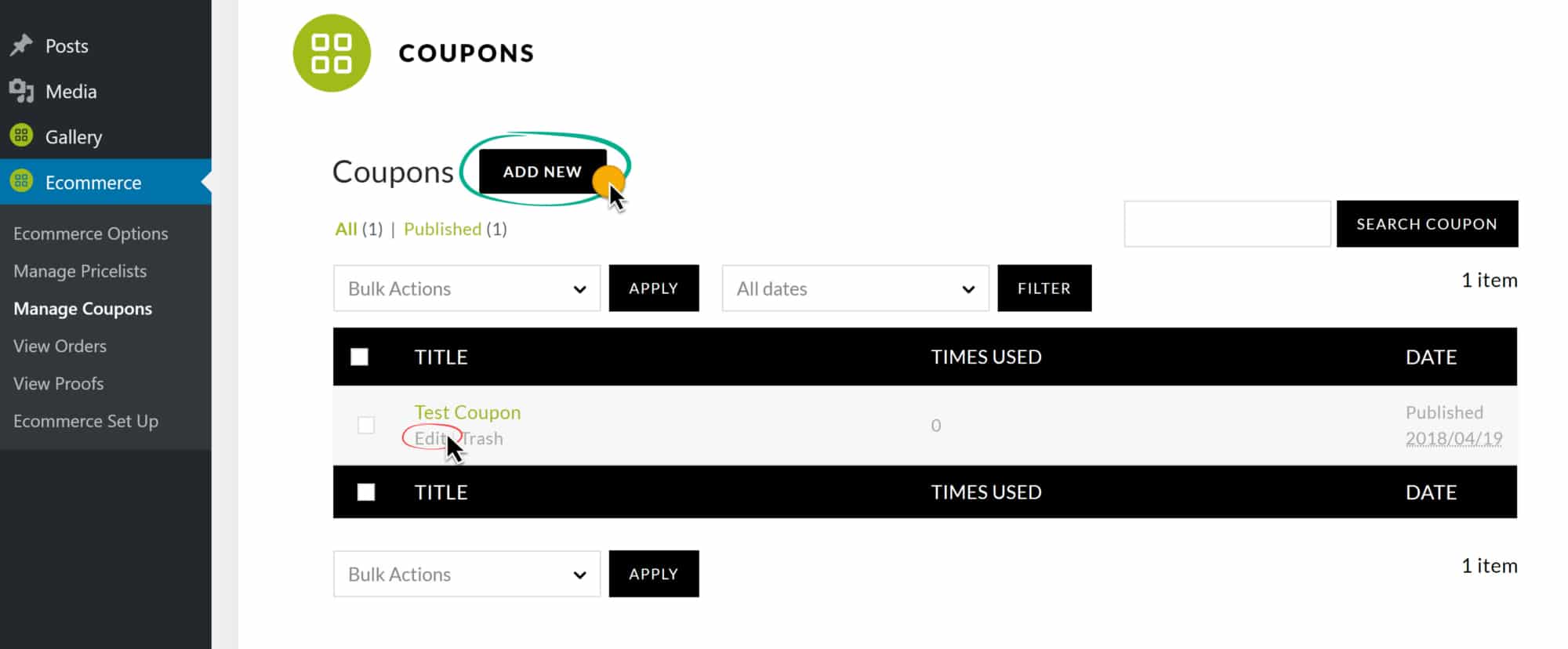 Coupon details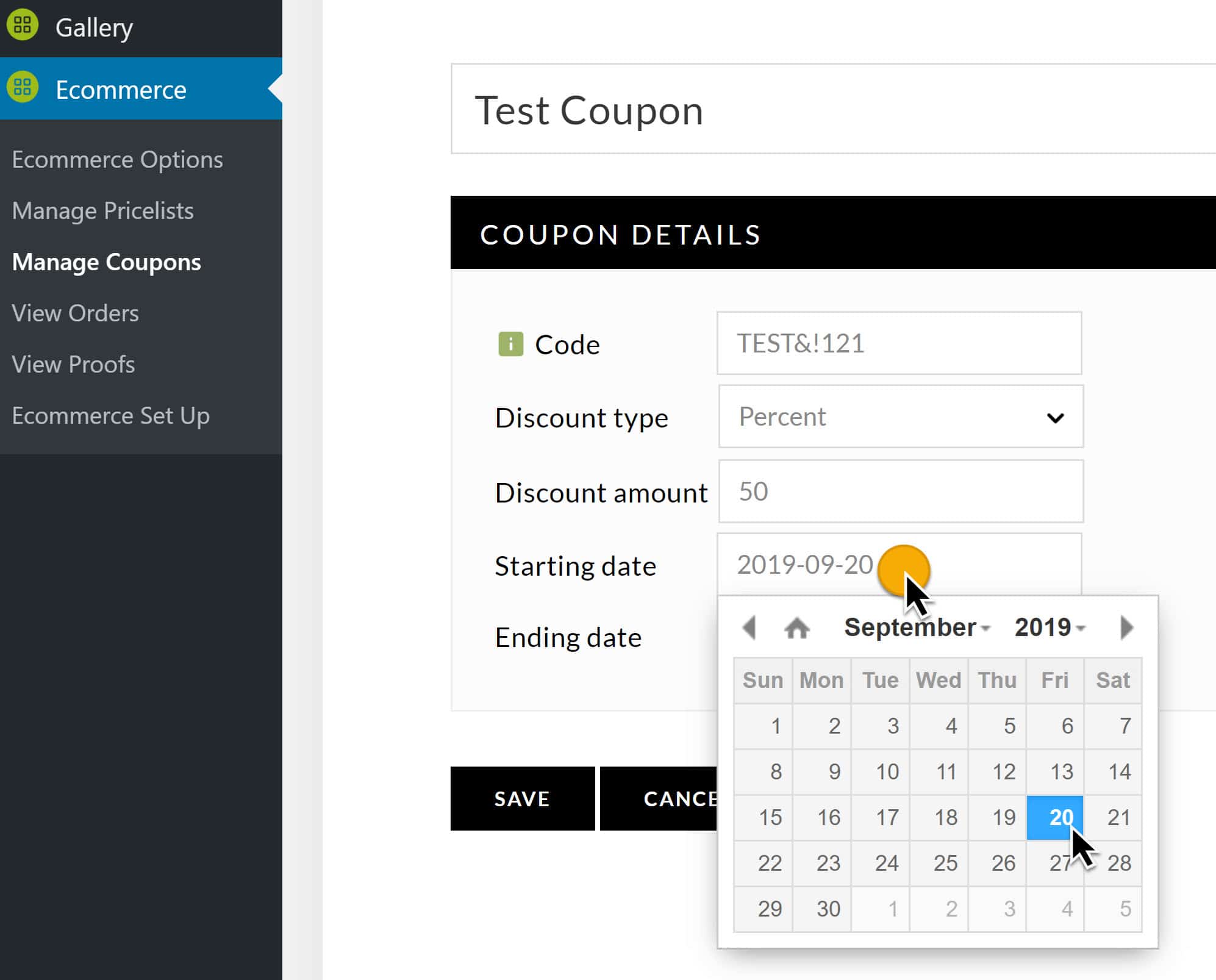 Title - Add a quick and short description of the coupon. Are you offering 50% off? In this example I am creating a coupon to offer 50% off my print orders. Once the coupon expires, I can navigate back to this coupon to make it active again later.
Code - This must be unique and different from the other coupons you create.
Discount type - You can offer a percentage % off, or a flat rate, i.e. $5 off.
Discount amount - In this example I am offering a percentage off at 50, half off. Make sure that you select percentage, otherwise you can easily offer $50 off 😉 .
Start date & End date - If you want your coupon to take affect right away, make sure you select the day before (yesterday). Otherwise, you can schedule it to start tomorrow or a week from now. Last step is to select an end date of when you want the coupon to expire. You can come back and adjust these dates anytime and also to reactivate the coupon to use it again.
Apply the coupon
You may offer as many coupons as you'd like at any given time. A customer can only use one coupon code at a time at checkout. The coupon is automatically active based on the start date you applied. It will expire and no longer be valid once the end date has been reached.
You do not need to apply the coupon to any gallery, a coupon code will apply to all galleries on your site.
How it works
First, a customer will add their items to cart and select 'view cart and checkout' :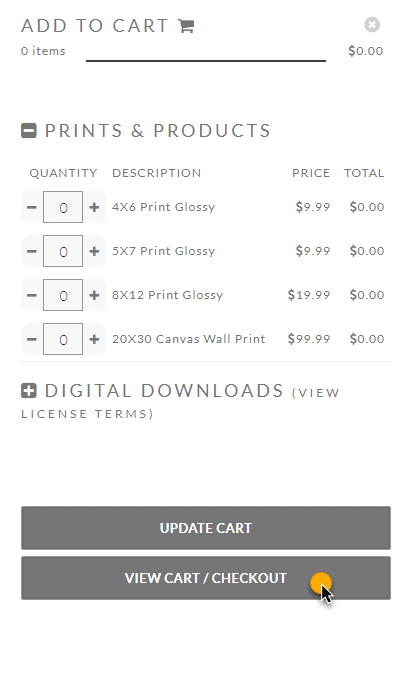 At checkout they will insert the coupon code they have. In my example the coupon code is 50MM% which should give me 50% off my order. Here is an example of a coupon successfully applied: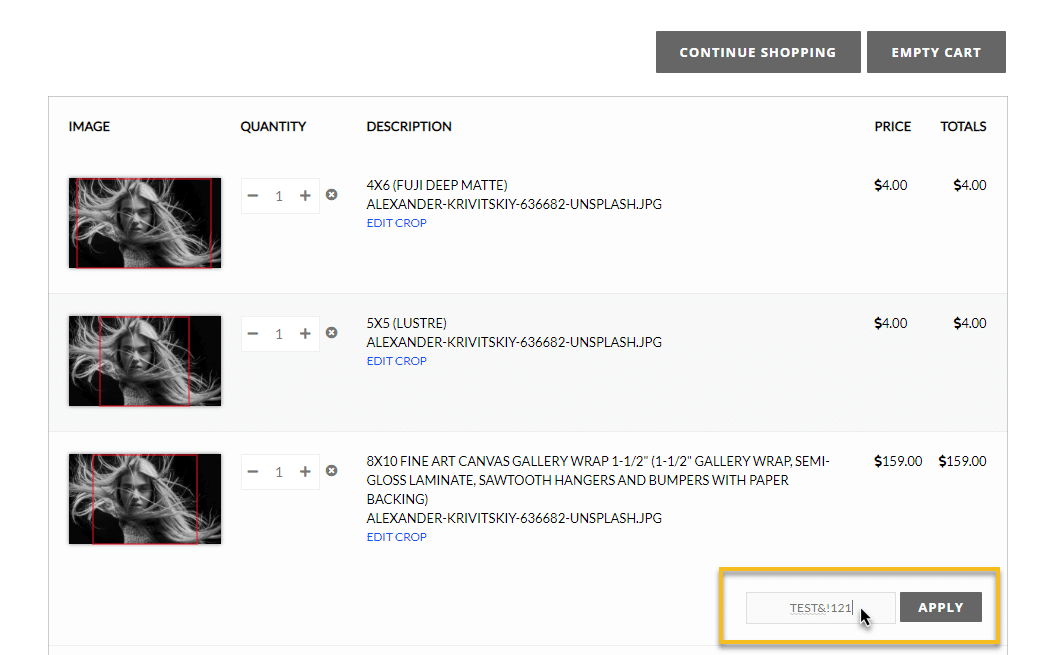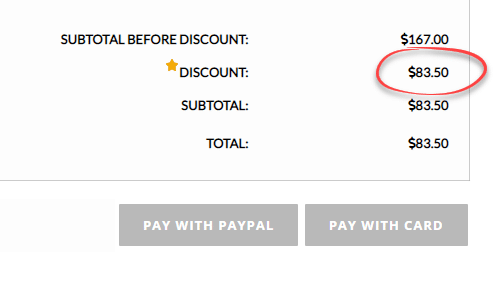 If someone adds a coupon code with a typo or an old expired coupon the error code will show up saying "invalid coupon":
That's it! You're finished! 🙂