Your Imagely theme includes a Header Menu area and a Footer Menu area.
Header Navigation Menu: will display in the site header next to the site header image or logo.
Footer Navigation Menu: will display below the site footer. Note: For some themes, the footer
won't be visible on the home page to make it look clean.
Manage Menu Locations
Go to Appearance > Menus and create your menus.
Add your menu items and then save the menu.
The default navigation areas can be enabled or disabled under Appearance > Menus > Manage Locations.
Use the drop-downs to select a menu you created.
To disable the Navigation Menu locations, set to the Select a Menu option in the dropdowns.
You can also adjust those options while editing your menu.
It will be visible under "Menu Settings".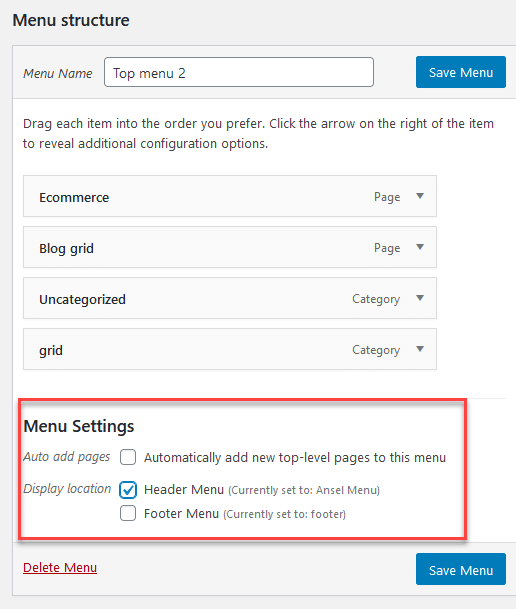 Be sure to click the Save button to preserve your changes.
Once you're finished, continue on with your Theme Setup Tutorial.
Note: If your theme does not have these settings, you should read our next topic "Side-Style Layout themes".
Side-Style Layout Themes
For side-style layout themes like Expedition, Fearless, Journal, Reportage, Sidewinder, and Summerly, you will need to apply your custom menu via widgets under Appearance > Widgets.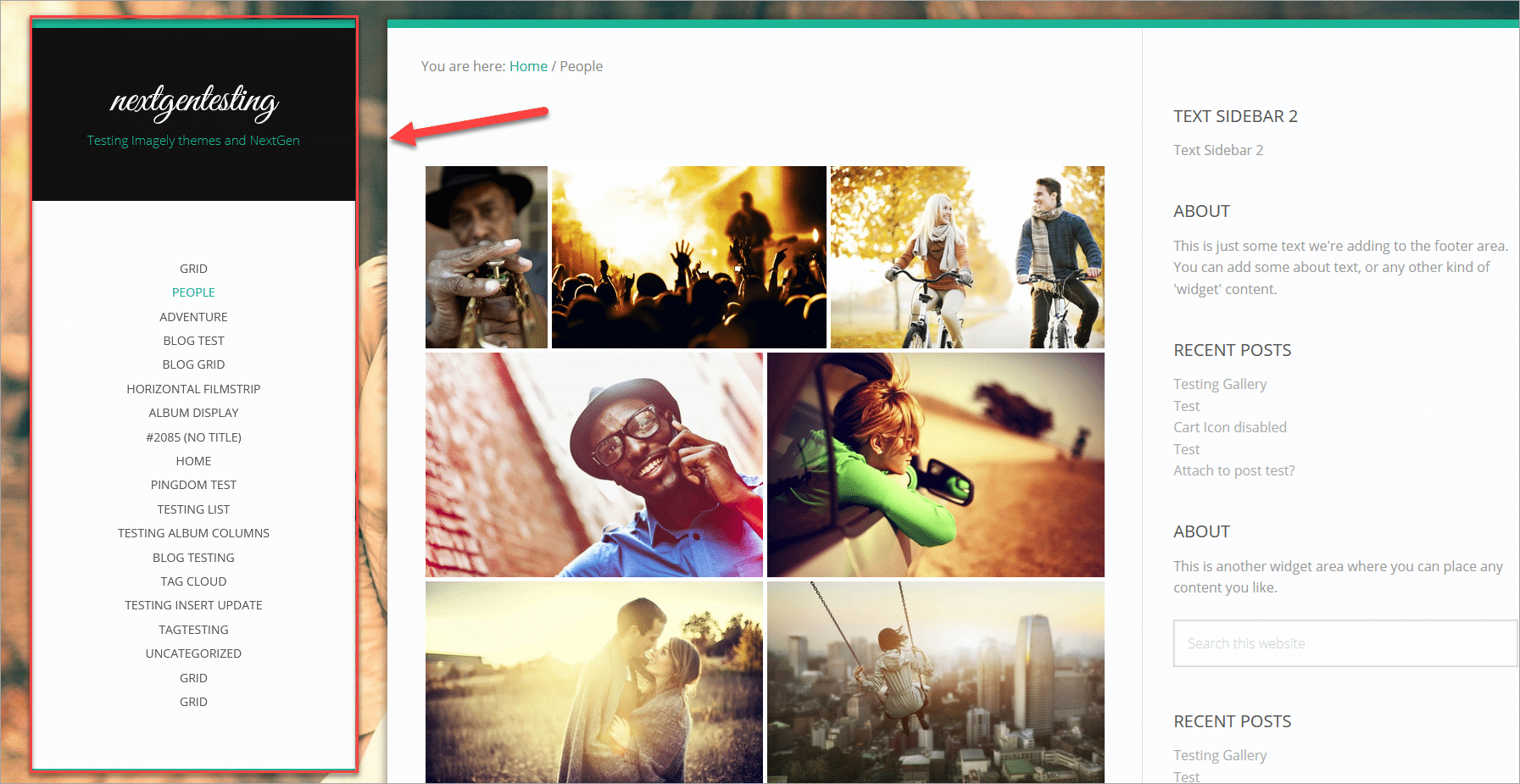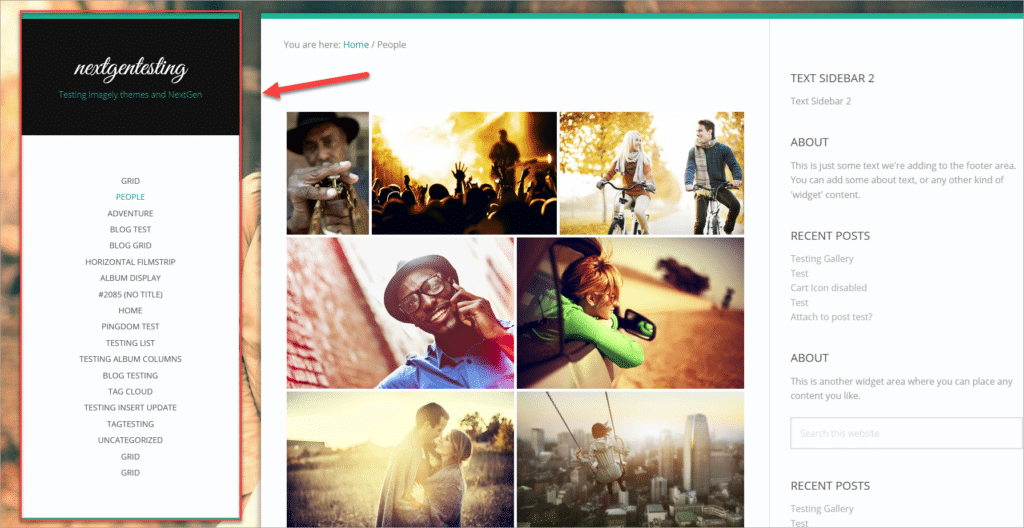 Side Menu
Create a Custom Menu and use the "Header Right" widget area.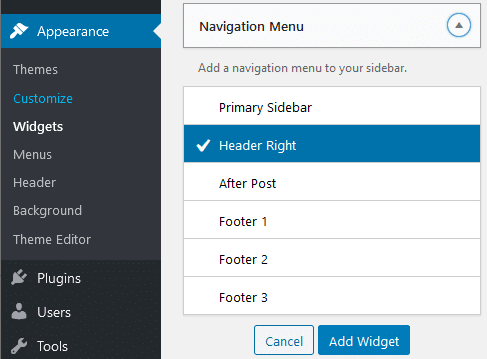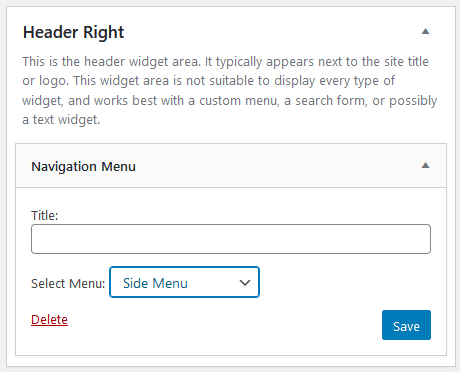 Footer Menu
Create a Custom Menu and use any of the available Footer widget areas.