How Can We Help?
Search for answers or browse our knowledge base.
This section from the customizer will allow you to customize and adjust how your pages looks like.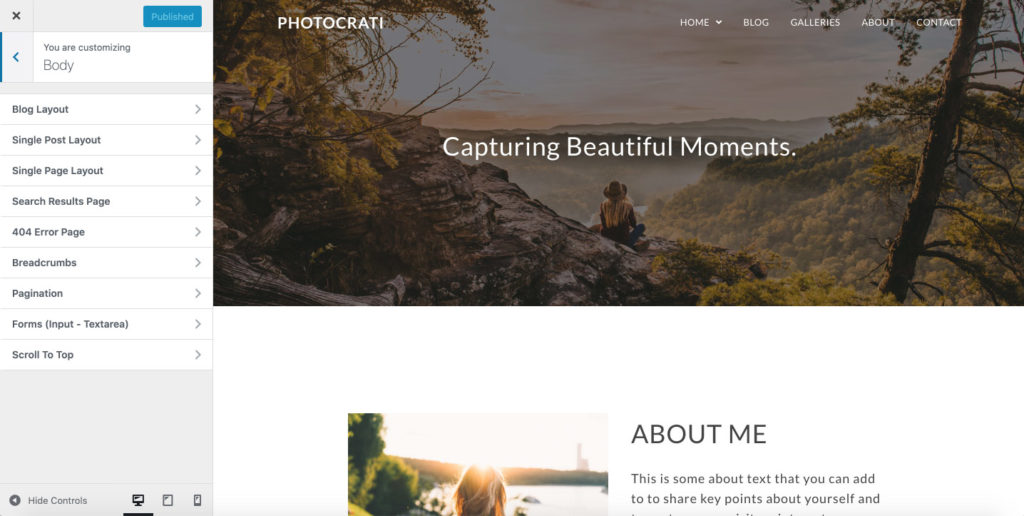 Navigate to Appearance > Customize > Body > Single Page Layout to set the frame of your pages and style its elements (font style, link colors, etc).
Layout: this setting will allow you to select any layout you would like to use to display a Single Page. Here you have five different options to display your Single post. They are the following: Right sidebar, Left Sidebar, Full Width, 100% Full Width, Both Sidebars.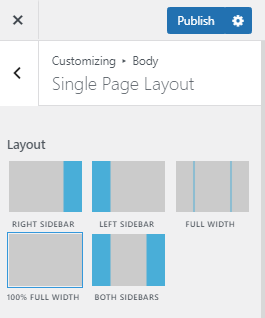 Kindly note that each layout will have a unique setting that you will need to adjust in order to achieve the layout that you would like to use.
Page Title: This setting will allow you to set up and general Page Title design and look for all your pages, including those you'll create in the future.

Visibility: here, you can control the visibility of the Title Page for all the devices. You can display it or hide it for any device that you would like to.
Heading Tag: In this setting, you can select the different styles for your Single Page header.
Style: within this setting, you will find several options, they are the following:

Default: only displays a single page title, aligned to the left.
Centered: displays a centered single page title.
Centered Minimal: displays a center page title with a bottom light gray border.
Background Image: displays a full-width background image with the title on top of it. Here, you will also find many design settings for customizing the title and the background-image style.
Note: Please kindly note that if you would like to change the background image for a specific page, you will need to go into that page and modify the imagely settings below the page content field.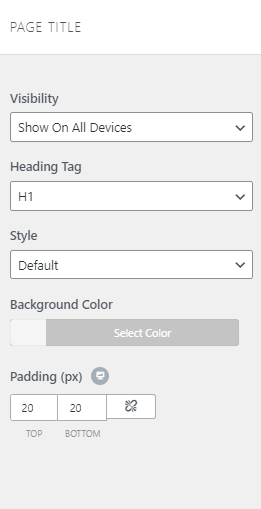 Page Title Font: within this section, you can change the styling of the font used for the Page Title.

Font Family.
Font Weight: Important: Not all fonts support every font weight.
Font Style.
Text Transform.
Font Size (You can add: px-em-%).
Line Height.
Letter Spacing (px).