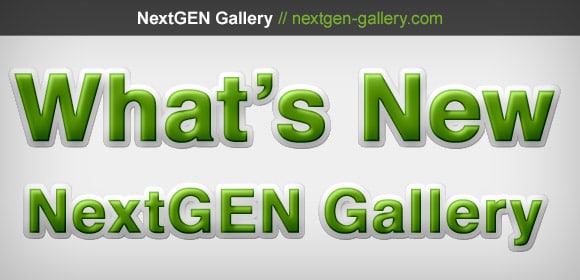 NextGEN Gallery has been updated and is now available in the WordPress plugin directory and in self hosted WordPress installs.
Instructions
Download NextGEN Gallery from WordPress.org or visit your WordPress administration to utilize the auto update feature.
Changes:
Fixed: XML-RPC error displayed when authenticating using WordPress 3.5
Fixed: Restored compatibility with NextGEN Gallery Export Plugin
Fixed: Removed some remaining references to database upgrade code
Fixed: Deleted galleries within an album are handed gracefully without warning messages
Fixed: Correct use of register_uninstall_hook
Fixed: CSS and usability issues with the TinyMCE window used to display galleries
Fixed: Inability to generate new image slugs
For the history of changes, view the full changelog.
Report Issues:
We encourage any bugs you experience to be reported here.