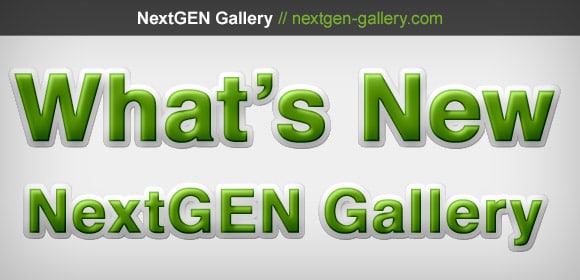 NextGEN Gallery has been updated and is now available in the WordPress plugin directory and in self hosted WordPress installs.
Instructions
Download NextGEN Gallery from WordPress.org or visit your WordPress administration to utilize the auto update feature.
Changes:
Fixed: jQuery Conflict Detection was trying to dequeue irremovable scripts
For the history of changes, view the full changelog.
Notes:
This release resolves a problem that some users were experiencing related to our jQuery Conflict Detection added in 1.9.11. Users were reporting an error "Request-URI too long" when navigating to NextGEN Gallery Admin pages." Users can disable jQuery Conflict Detection by adding the following to their wp-config.php file, above the line that says "/* That's all, stop editing! Happy blogging. */:
define('NGG_JQUERY_CONFLICT_DETECTION', false);
Report Issues:
We encourage any bugs you experience to be reported here.