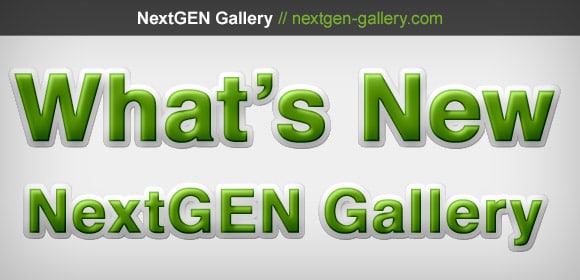 NextGEN Gallery has been updated and is now available in the WordPress plugin directory and in self hosted WordPress installs.
Instructions
Download NextGEN Gallery from WordPress.org or visit your WordPress administration to utilize the auto update feature.
Changes:
NEW: Slideshows are now centered to their content area
Secured: Ensure that only logged in users can upload images
Fixed: Import date is preserved are no longer Jan 1 1970
Fixed: Removed mention of upgrade.php, which no longer exists
For the history of changes, view the full changelog.
Compatibility
The WordPress directory has a feature where you can quickly enter your WordPress version and plugin version and mark whether the plugin is working for you.  This helps other users identify if a plugin is compatible with their website, and helps developers identify potential incompatibilities to look for.  Please visit the NextGEN Gallery WordPress.org listing and submit your compatibility.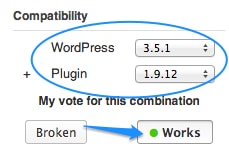 5 Stars!
Did you know that WordPress.org has a review section for every plugin?  On the plugin listing page, you can choose up to 5 stars and then leave your review for other WordPress users to read.  We'd really appreciate it you would take a few minutes and leave us some nice words, like why you love using NextGEN Gallery.