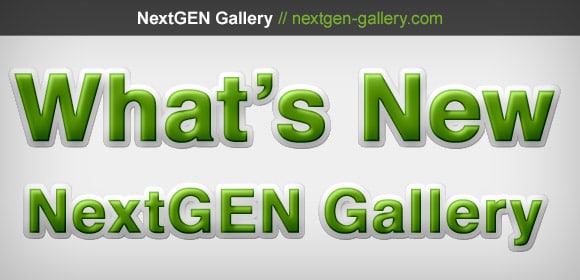 NextGEN Gallery has been updated and is now available in the WordPress plugin directory and in self hosted WordPress installs.
Instructions
Download NextGEN Gallery from WordPress.org or visit your WordPress administration to utilize the auto update feature.
Changes:
Changed: Implemented workaround for bug found in the WordPress SEO plugin, resulting in no images being added to sitemap
Bugfix: Fixed an issue with users not being able to dismiss the "Photocrati Acquisition Notice"
Bugfix: Adjusted Javascript for activating social media pages to load on NextGEN Gallery pages only.
Bugfix: Fixed compatibility issue with Simple Facebook Connect
Bugfix: Using correct Facebook Page ID in Like button
Report Issues:
We encourage any bugs you experience to be reported here.