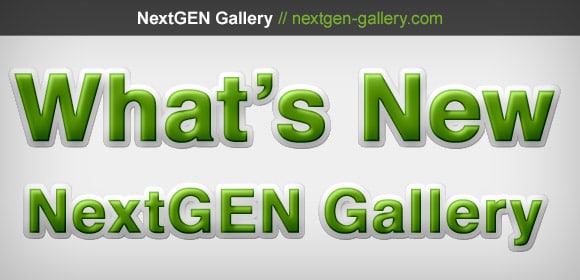 NextGEN Gallery has been updated and is now available in the WordPress plugin directory and in self hosted WordPress installs.
Instructions
Download NextGEN Gallery from WordPress.org or visit your WordPress administration to utilize the auto update feature.
Changes:
All of our SCM is conducted at BitBucket, which gets synchronized to the WordPress Plugin SVN Repository. There was a synchronization problem - deletions weren't being propagated at all, so we had to tweak that process to accommodate and work effectively.
This release resolves a problem with stale transients being left behind in the database from previous versions of NextGEN Gallery. To remove them, users are encouraged to deactivate and reactivate the plugin.
For the history of changes, view the full changelog.
Report Issues:
We encourage any bugs you experience to be reported here.