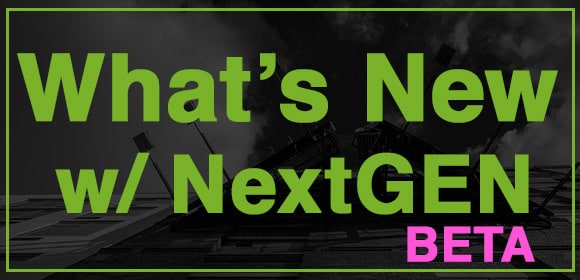 We are extremely happy to announce a new public beta of NextGEN Gallery.  This beta has been in the works for some time, beta testing with many users and now it's ready for public testing.
Instructions
To install the beta version of NextGEN Gallery for the first time, download the beta and then Go to Plugins >> Add New > Upload > Pick the beta ZIP file > 'Install Now' > 'Activate'
To replace an existing NextGEN Gallery plugin, download the beta, extract (or unpack) the plugin and replace the wp-content/plugins/nextgen-gallery files and folder content with the beta version and you're all set.
Changes:
The following changes are included in this beta. The largest of which is compatibility with WPML and other language translation plugins.
NEW: Added new "limit" setting to Slideshow widgets
NEW: Added a "ngg_routes" action for other plugins to hook into to provide new routes
NEW: Added NGG_SKIP_LOAD_SCRIPTS constant, which existed in 1.9.x
Changed: Include new strings in nggallery.po
Fixed: Complete WPML compatibility
Fixed: BuddyPress compatibility
Fixed: Use plugins_url() content_url() when appropriate rather than just site_url() and home_url()
Fixed: WP Cron job will remove not only displayed gallery transients, but rendering transients as well
Fixed: NGG_RENDERING_CACHE_TTL constant is honored properly
Fixed: If using the caption template for Basic Thumbnails, only show the image caption when appropriate
Fixed: If NGG is uninstalled, so are it's custom capabilities
Download:
To download the beta, please visit the NextGEN Gallery Public Beta page for further instructions and information.