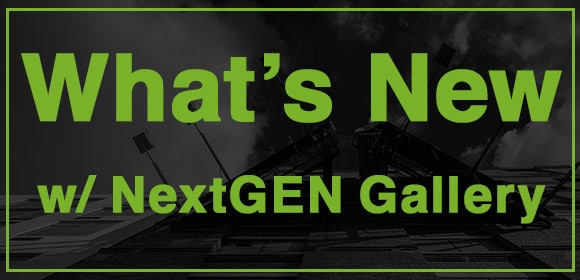 Today we're releasing another minor update, but an important one for anyone running NextGEN Pro, and is related to WordPress 4.0.1 changes.
Instructions
Download NextGEN Gallery from WordPress.org or visit the Plugin page in your WordPress admin area to utilize the auto-update feature.
Backup Before Upgrading
Please consider backing up your site (both server files & MySQL Database) whenever updating plugins.
Changes in 2.0.66.33:
Fixed: Broken NextGEN Pro ecommerce-related shortcodes
Fixed: Spanish PO file
For the history of changes, view the full changelog.