We recently announced NextGEN Gallery 2.0 beta.  With that, we thought we would share some of the great new features of NextGEN Gallery.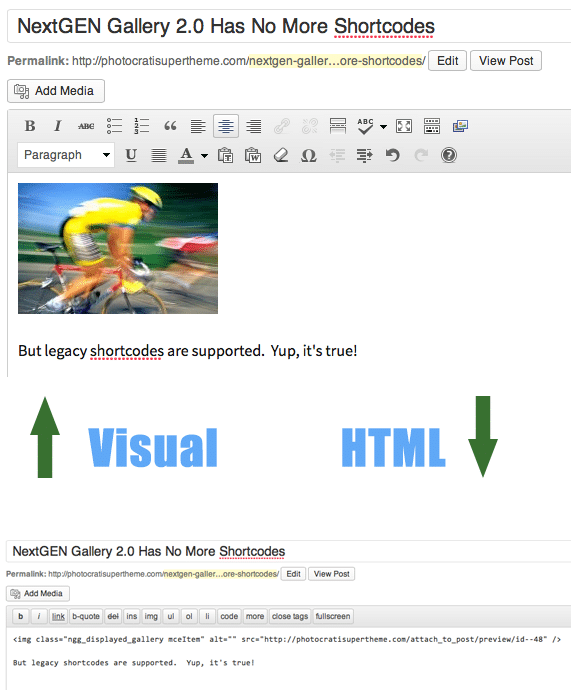 As you can see by the teaser, NextGEN Gallery 2.0 will no longer be using shortcodes.  However, legacy shortcodes will continue to be supported.  That means that you can upgrade NextGEN Gallery to the 2.0 and not have to worry about updating your older galleries, if you choose to leave them be.
This is just one of the many great features in NextGEN Gallery 2.0, and a sample of what is coming in the future.  If you want to give it a try now, check out NextGEN Gallery 2.0 beta - but remember that it is for testing only and not for a live website.
For more on this, visit the Shortcodes Documentation page.
Thanks for reading,
Scott