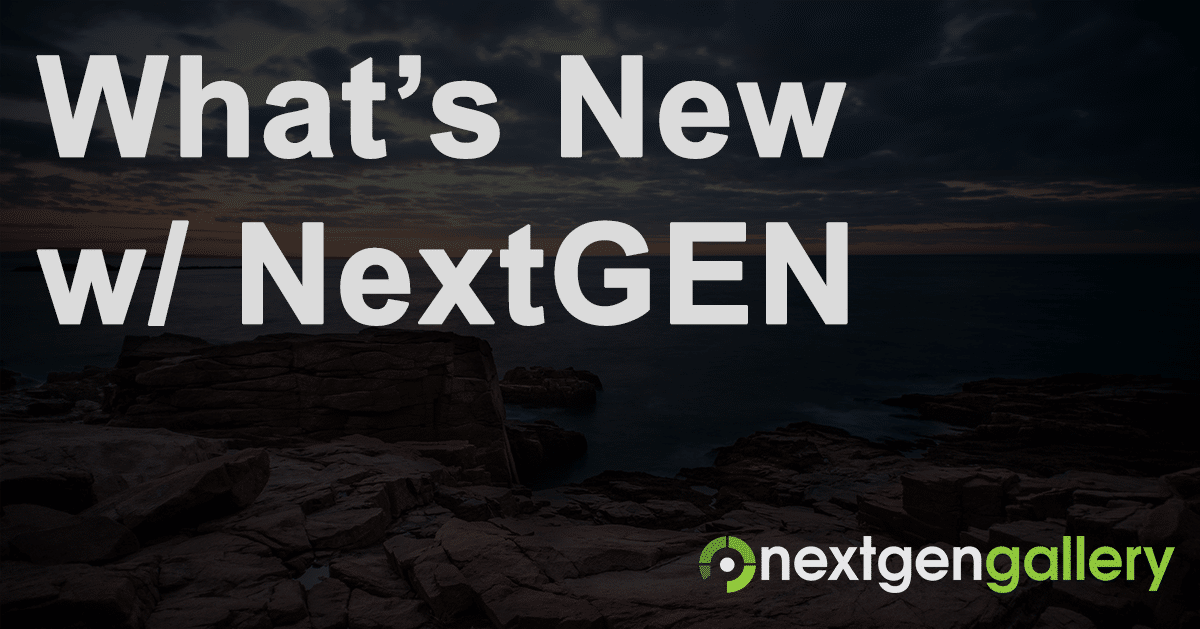 Today's release contains a few updates including new translations, FontAwesome version update as well as a few fixes.
Backup Before Upgrading
Please consider backing up your site (both server files & MySQL Database) whenever updating plugins.  Here are some backup recommendations.
Instructions
Download NextGEN Gallery from WordPress.org or visit the Plugin page in your WordPress admin area to utilize the auto-update feature.
Changes in 2.1.18:
NEW: Added text domain and domain path to plugin header
NEW: Add the ability to specify gallery title with import_gallery_from_fs() method
NEW: Swedish (sv_SE) translation (thanks Anders O Johansson)
Changed: Updated FontAwesome to version 4.5
Changed: Handle for bundled version select2 is now called 'ngg_select2'
Fixed: Removed redundant translatable strings (thanks Rene Wolf)
Fixed: Loading non-WOFF fonts on IIS servers
Fixed: Attempt to load non-existing minified translation files for Plupload
Fixed: Order direction not honored on Manage Galleries page
Fixed: _NGG_Galleries_List_Table compatibility with WordPress 4.3+
Fixed: Double-UTF8-encoding of image metadata
Fixed: Don't use interframe communication outside of the Insert Gallery Window
Fixed: Problem deleting interframe communication cookies
For the history of changes, view the full changelog.