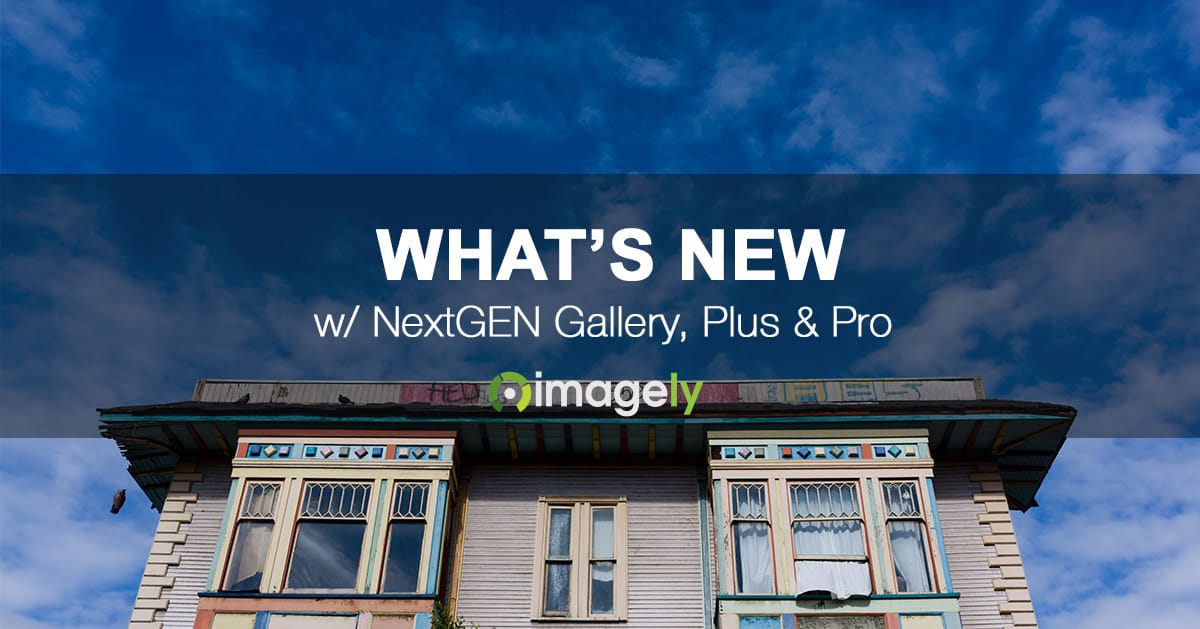 This is an important update for NextGEN Gallery as we're deprecating support for an outdated version of PHP, 5.2. There are many advantages to using recent PHP versions, like 5.5, 5.6 and 7.0.  If your host is using 5.2, please be sure to contact them and ask for an update. That will help your site speed, security and much more.
It's worth noting that WordPress itself is now requiring more recent versions as well. So we're not alone.
Enjoy the new NextGEN Overview page as well, designed by our CEO, Erick.
Backup Before Upgrading
Please consider backing up your site (both server files & MySQL Database) whenever updating plugins.  Here are some backup recommendations.
Instructions
Download NextGEN Gallery from WordPress.org or visit the Plugin page in your WordPress admin area to utilize the auto-update feature.
Changes in 2.1.49:
NEW: Add a "Default" template option to override ATP settings when a global setting is used
NEW: Added "generic" error reporting back during image upload.
NEW: Added notice for deprecating PHP 5.2
NEW: Option to display child gallery and album descriptions when viewing albums
Changed: ATP preview images are smaller with tighter margins to show more images
Changed: Content of Upgrade to Pro page
Changed: New NextGEN Overview page
Changed: Replicate gallery name sanitation of NG legacy for gallery paths
Fixed: Resolved all found PHP warnings/notices/deprecations and strict errors
Fixed: Compatibility on Windows servers with network mounted document roots
Fixed: Ensure EXIF meta data is loaded from the appropriate exif_data array instead of exif_array
Fixed: Gallery Settings toggle not functioning
Fixed: Uploading breaking when thumbnail or image resizing fails due to lack of specific format support for image libraries
Fixed: Warning generated in nggallery.php checking useMediaRSS option
For the history of changes, view the full changelog.