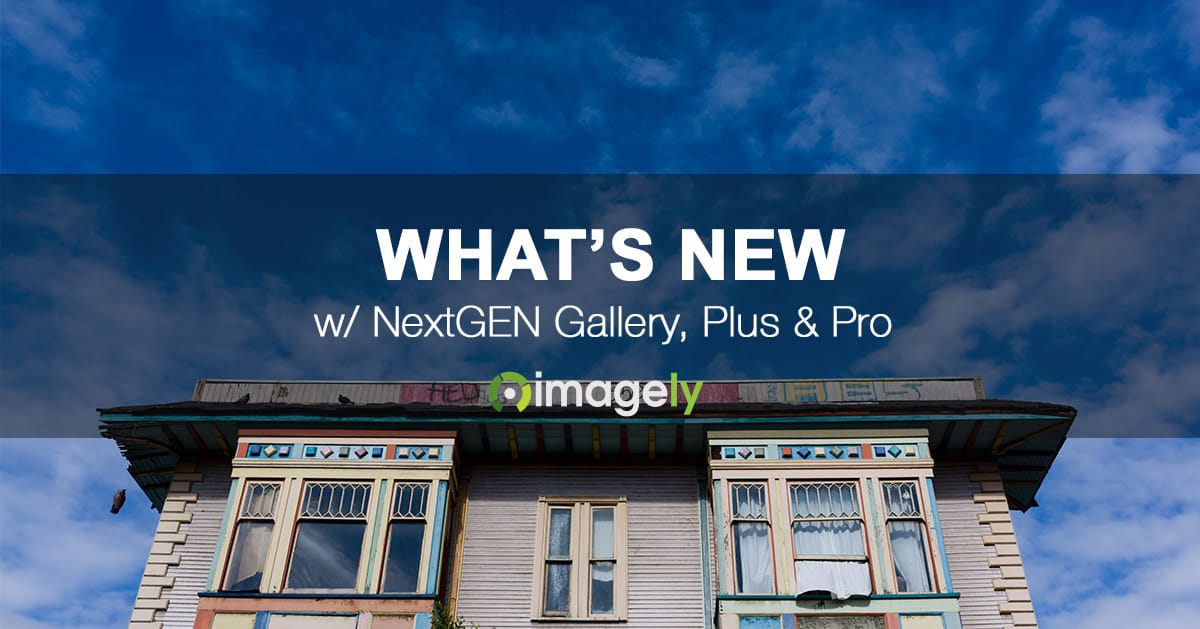 The last update of NextGEN Gallery a major user experience change with the new Visual Shortcodes.
However, this update addresses some user requests with the addition a handful of bug and compatibility and fixes.
Backup Before Upgrading
Please consider backing up your site (both server files & MySQL Database) whenever updating plugins. Here are some backup recommendations.
Instructions
Download NextGEN Gallery from our WordPress gallery plugin page on WordPress.org or visit the Plugin page in your WordPress admin area to utilize the auto-update feature.
Changes in 2.1.57:
Changed: Display type icons are now clickable in the Insert Gallery Window
Changed: Include backup image files when coping/moving a gallery
Changed: Show gallery name in upload notification
Changed: Added placeholder text to gallery name field on Add Gallery / Upload Images page
Fixed: Custom sortorder not preserved in shortcode
Fixed: Shortcodes added via Insert Gallery Window displayed as []
Fixed: Uncaught TypeError: Cannot read property 'replace' of undefined
Fixed: Use of deprecated Yoast SEO (aka WPSEO) filter
Fixed: Conflict with Easy Digital Downloads
Fixed: Misc invalid HTML tags in admin pages (thanks to kniebremser)
Fixed: Change display:hidden to visibility:hidden in various places
Fixed: Escaping of quotes in gallery titles and urls
Fixed: Untranslatable strings
For the history of changes, view the full changelog.