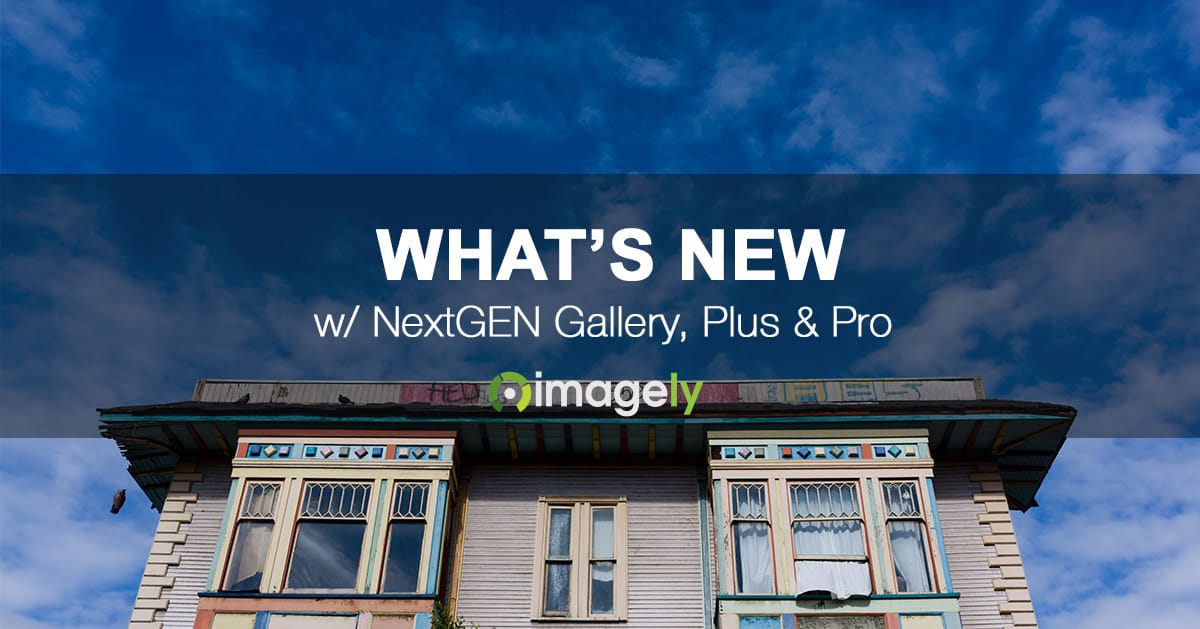 In today's release, we are handling a few fixes, plugging a small security hole and announcing a new partnership.
For a while now we have been fans of what Imagify has been able to accomplish for image compression. They have the best results for those wanting to straddle the fine line between reduced file size and visual quality.
So now you see our recommendation to install Imagify for your image compression needs. When NextGEN Gallery is installed, but Imagify is not, you will see an Image Optimization menu item under our Gallery menu. There it explains the benefits and offers a one-click install button. From there we leave it in the hands of our friends at Imagify to handle your image compression for both the Media Library and in NextGEN Gallery.
Backup Before Upgrading
Please consider backing up your site (both server files & MySQL Database) whenever updating plugins. Here are some backup recommendations.
Instructions
Download NextGEN Gallery from our WordPress gallery plugin page on WordPress.org or visit the Plugin page in your WordPress admin area to utilize the auto-update feature.
Changes in 2.2.45:
NEW: Partner page for Imagify image optimization
Secured: Image property escaping case-sensitive
Secured: Vulnerable to CVE-2017-2416 buffer overflows
Kudos: Zhouyuan Yang of Fortinet's FortiGuard Labs
Fixed: Incorrect CSS class format used in form generator text field
Fixed: Clean exit in FastCGI environments
Fixed: Use of deprecated functions
Changes in 2.2.46:
Fixed: Broken Manage Albums page
Changes in 2.2.50:
Secured: Gallery paths and the ability to manage tags
Kudos: ElevenPaths (Telefonica cybersecurity Unit)
For the history of changes, view the full changelog.