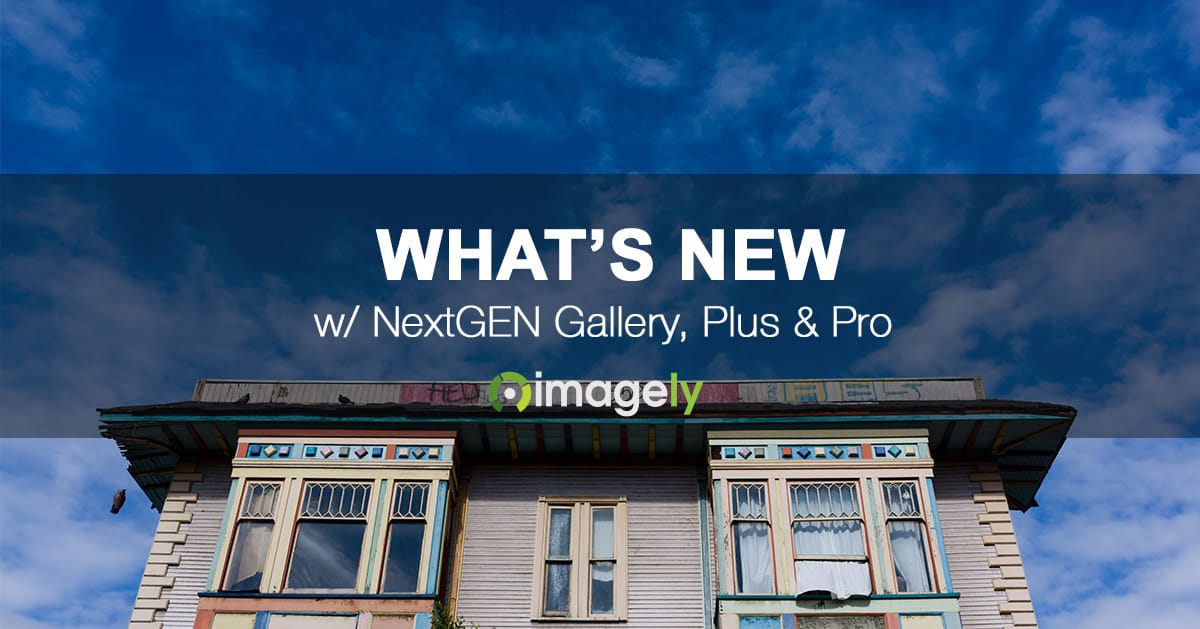 This update contains a lot of changes, but they're mostly small bug fixes.
All of this is part of our ongoing promise to make NextGEN Gallery the best WordPress gallery plugin available!
Backup Before Upgrading
Please consider backing up your site (both server files & MySQL Database) whenever updating plugins. Here are some backup recommendations.
Instructions
Download NextGEN Gallery from our WordPress gallery plugin page on WordPress.org or visit the Plugin page in your WordPress admin area to utilize the auto-update feature.
Changes in 2.2.8:
Changed: Removed custom Freemius opt-in message
Changed: New design and video for Upgrade to Pro page
Changed: Added namespacing to NGG-generated transients
Fixed: Better error reporting for the XML-RPC method, ngg.uploadImage
Fixed: Thumbnail editing links missing when locale uses RTL language such as Hebrew
Fixed: Roles and Capabilities discrepancy with displaying NextGEN Gallery UI elements
Fixed: Fancybox lightbox effect not compatible with Pro Mosaic galleries
Fixed: Basic Tagcloud does not honor display type setting when editing in IGW
Fixed: Basic Tagcloud allows selection of Pro display types when NGG Pro is disabled
Fixed: Limit display types available in "Display galleries as" setting for albums
Fixed: Special characters in `show_slideshow_text` parameter causing inserted display to not be editable.
Fixed: NGG Basic Slideshow not honoring transition effect setting
Fixed: Image tags that are no longer should be removed
Fixed: Spacing preserved when our shortcodes are placed with other content
Fixed: Breadcrumbs in albums when slug is shared between gallery and album
Fixed: get_unique_slug() creating invalid SQL query when gallery name contains quote characters
Fixed: /ngg_tags pages displaying comments from all posts
Fixed: PHP warning when saving image meta data
Fixed: Fix incompatibility with WPML pagination due to overriding $_SERVER['REQUEST_URI']
Changes in 2.2.9:
Fixed: WSOD caused by setting $wp_query->is_page to false
Changes in 2.2.10:
Fixed: Ensure that the plugin works when PHP isn't compiled against libxml
For the history of changes, view the full changelog.