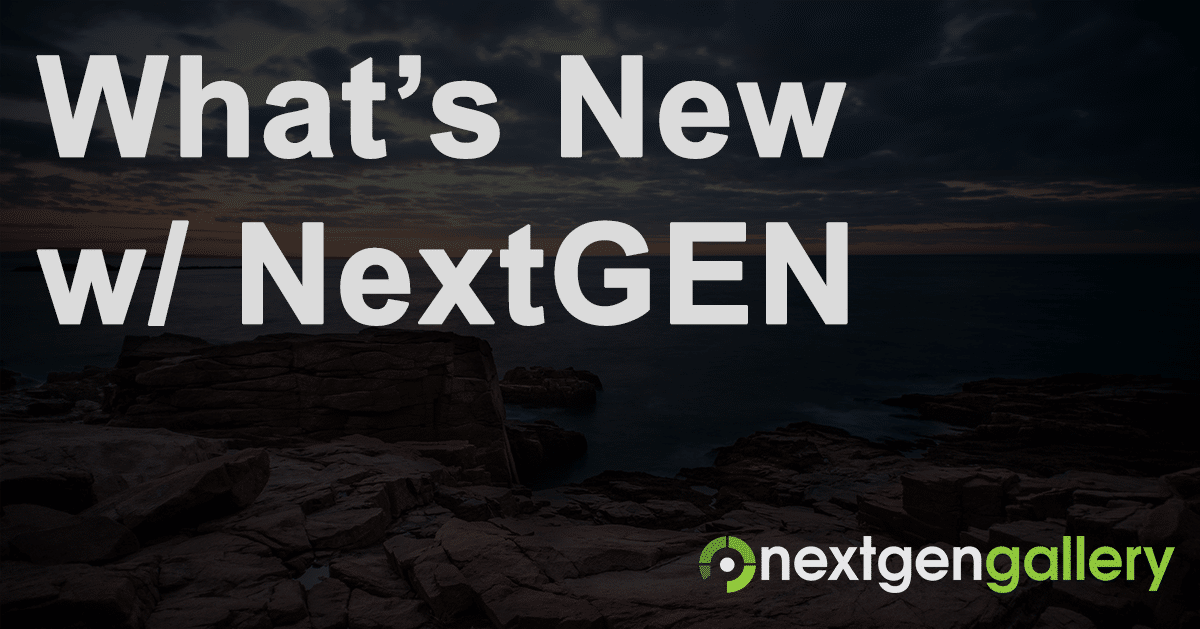 NextGEN Plus 1.3.0 is now available for all Pro members as an auto-update in your WordPress admin.
This is a fantastic update with some really cool new features like retina for pro gallery thumbnails (Pro Thumbnail Grid, Pro Film, Pro Masonry), hover actions (captions, social sharing, titles), a faster Pro Lightbox, Twitter Card support and so much more.
Changes in 1.3.0:
NEW: Retina support for Pro display types
NEW: Hover captions for Pro display types
NEW: Breadcrumb support for Pro Albums
NEW: Internationalization support
NEW: Sharing images supports Twitter Card
NEW: Added max height option for Pro Blog display type
Changed: NextGEN Pro Lightbox does not require transients
Changed: Significant performance improvement to NextGEN Pro Lightbox. Removed iframes.
Changed: Default thumbnail dimensions for horizontal filmstrips are 120x90
Fixed: jQuery explicitly marked as dependency for Masonry
Fixed: Auto deactivation of NextGEN Plus when NextGEN Pro is activated
Fixed: Various styling issues of NextGEN Pro Lightbox
Fixed: CSS z-index issues with the Pro Lightbox
Fixed: Restore scroll position after closing the Pro Lightbox in full-screen mode
Fixed: Display checkboxes in comment form regardless of theme
Fixed: Display triggers for blog style galleries when images are a mix of landscape and portrait photos
Fixed: Determine whether override image settings is enabled for blog style
Fixed: Broken blog style images
For the history of changes, view the full changelog.
We are still writing documentation every day, so visit the NextGEN Plus Documentation page to learn more about how to use the plugin or send an email through your account area with your questions.