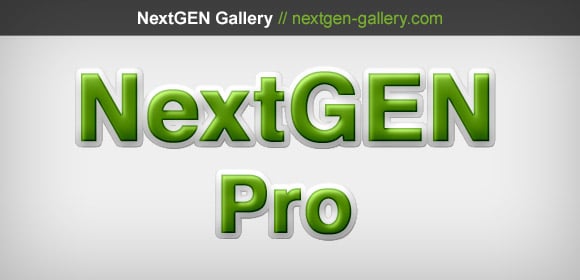 NextGEN Pro 1.0.10 is now available for all Pro members as an auto-update in your WordPress admin.
Important: Update NextGEN Gallery First
We've also released an update for NextGEN Gallery, so you should update to both NextGEN Gallery 2.0.40 and NextGEN Pro 1.0.10 for full compatibility.
Changes in 1.0.10:
NEW: Pro Lightbox may be applied to non-NGG images
NEW: Pro Lightbox appearance now configurable with two presets, "Light" and "Dark"
NEW: Added Slideshow and Transition Speed settings for Pro Lightbox
NEW: Added "faux fullscreen" mode for browsers that don't support native fullscreen
NEW: Provide instructions after activation for enabling the Pro Lightbox
NEW: Ability to choose display type for galleries within Pro Albums
NEW: Grid albums are responsive
NEW: Added NextGEN Gallery version detection for compatibility reasons
Changed: Auto-update modules shared across Photocrati products (NextGEN Pro + Photocrati Theme)
Fixed: Addressed many performance concerns with Pro Lightbox
Fixed: The ability to view galleries within albums that have numeric names
Fixed: Generate thumbnails if they don't exist before trying to use them
Fixed: Properly enqueue scripts/styles to avoid "did it wrong" errors from WordPress
Fixed: Toggle-fullscreen button now toggles its icon-type correctly when users leave fullscreen
Fixed: Slideshows/filmstrips jumping to top left corner when clicking on the image
Fixed: Check existence of transient before rendering gallery
Fixed: Don't apply Pro Lightbox to images that specify a non-existing target
Fixed: Filmstrip captions cutting off tall images
Fixed: Compatibility with third party plugins and themes that use FontAwesome
Fixed: Custom CSS stylesheets are now applied to the Pro Lightbox
Fixed: Pro Lightbox compatibility with Opera
Fixed: Increase minimum screen size for displaying trigger buttons
Fixed: Share original images with Pinterest
Fixed: Lightbox conflicts with Photocrati Theme
Please note that NextGEN Gallery 2.0.0 or later is required to use with NextGEN Pro.
For the history of changes, view the full changelog.
We are still writing documentation every day, so visit the NextGEN Pro Documentation page to learn more about how to use the plugin or send an email through your account area with your questions.