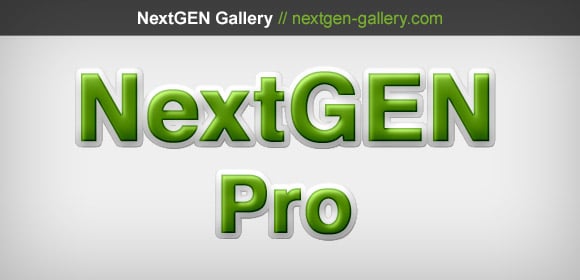 NextGEN Pro 1.0.17 is now available for all Pro members as an auto-update in your WordPress admin.
However, there was a hiccup in our auto updater following version 1.0.10, so if the auto updater is not working please log into your account and download the latest version 1.0.17 which contains the fixed auto updater. You can either delete NextGEN Pro and re-install it within WordPress, or replace the folder via FTP.  Either way you won't lose your galleries. You might have to turn on the Pro Lightbox once more if you are already using it.
Important: Update NextGEN Gallery First
We've also released an update for NextGEN Gallery, so you should update to both NextGEN Gallery 2.0.61 and NextGEN Pro 1.0.16 for full compatibility.
Changes in 1.0.17:
NEW: NextGEN Pro will automatically deactivate if it's dependencies aren't met
NEW: Compatibility fixes with WordPress 3.9
NEW: Added an option to the Pro Lightbox to display captions automatically
NEW: Added an option to the Pro Lightbox to open the comment/social sidebar automatically
NEW: Renamed all constants to use NGG_ prefix
Changed: Removed double-tap capability for the Pro Lightbox in fullscreen mode
Changed: Adjusted the way setting parameters are passed to Galleria themes
Changed: Removed thumbnail_quality & thumbnail_watermark fields for all display types
Changed: Use FontAwesome library that is bundled with NextGEN Gallery
Changed: Removed obsolete CSS rules used for Jetpack compatibility
Changed: Removed 1px black border from images in Pro Film galleries
Changed: Removed backbone/underscore from Pro Lightbox scripts property
Changed: Use relative urls instead of absolute urls for Pro Lightbox resources
Fixed: Various iOS compatibility issues
Fixed: Fix size and positioning of images in Horizontal Filmstrip and Slideshow galleries
Fixed: Positioning of captions for Horizontal Filmstrip and Slideshow galleries
Fixed: Flickering between image transitions for Horizontal Filmstrip and Slideshow galleries
Fixed: Image alignment and cropping settings for Horizontal Filmstrip and Slideshow galleries
Fixed: Center Film galleries within their parent container. Remove any whitespace in the markup
Fixed: Vertically-align images to the top of the image container for Grid Albums
Fixed: Remove "crop" setting for Blog Style galleries
Fixed: Styling of Pro List Albums
Fixed: Routing conflicts for albums on the same page
Fixed: Adjust position of comment toggle icon
Fixed: Apply nl2br() to all gallery descriptions
Fixed: Images aren't forced to be larger than their original dimensions in Blog Style galleries
Fixed: Don't display PHP errors/warnings in JSON response for pre_comments AJAX action
Fixed: Don't open Pro Lightbox for links that are to use ImageBrowser as the lightbox effect
Fixed: Allow HTML in the Pro Lightbox for image titles & descriptions
Fixed: Use original sized image when sharing an image via Facebook/OpenGraph
Fixed: Provide detailed data in OpenGraph representation
Fixed: OpenGraph should work with default and custom permalinks
Fixed: Use correct value for Yes/No setting selections for Pro Lightbox
Fixed: When opening the Pro Lightbox for a gallery using random images, display the correct image
Please note that NextGEN Gallery 2.0.0 or later is required to use with NextGEN Pro.
For the history of changes, view the full changelog.
We are still writing documentation every day, so visit the NextGEN Pro Documentation page to learn more about how to use the plugin or send an email through your account area with your questions.