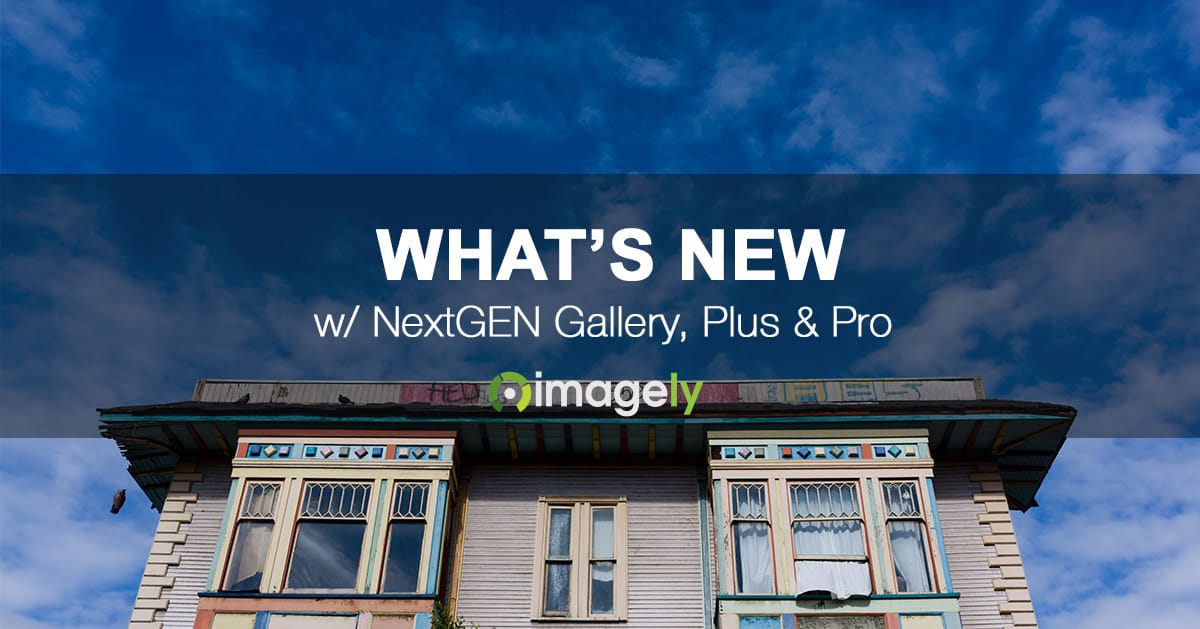 This is a big update to NextGEN Pro as we have implemented a variety of fixes as well as some new gallery types.
If you are a fan of the Basic ImageBrowser display, then you're going to love the Pro ImageBrowser!
We also added template support for all Pro Galleries and implemented templates for Pro Thumbnails and the new Pro ImageBrowser. However, the new template system won't appear until NextGEN Gallery 2.2.0 is out.
We know many customers have asked for captions to be available for Pro Thumbnail Galleries. With the new template system, we've done just that!
Changes in 2.5.0:
NEW: Pro Imagebrowser Gallery
NEW: Template support for Pro Galleries (requires NextGEN Gallery 2.2.0 or later)
NEW: Three new Pro Imagebrowser templates (requires NextGEN Gallery 2.2.0 or later)
NEW: Three new Pro Thumbnail Grid templates (requires NextGEN Gallery 2.2.0 or later)
Changed: Updated Imagely branding in Pro Modules
Changed: Branding changes from Photocrati to Imagely
Changed: Use localStorage for cart instead of cookies by default. May adjust using option.
Fixed: Digital Downloads tab showing in sidebar without products added
Fixed: View Cart button in Pro Lightbox not working in IE11 in certain cases
Fixed: Album setting 'Open gallery in Pro Lightbox' working on thumbnail but not title
Fixed: Pro Lightbox settings to display comments and cart initially can both be selected
Fixed: Presure.js generating errors in IE11 in certain cases
Fixed: Pro Lightbox 'Localize limit' interferes with Pro Album 'Open in Lightbox' option
Fixed: Ensure that modules are loaded when NGG re-activates using WordPress 4.7
Fixed: Incompatibilities with Elegant Themes
Fixed: Hover captions not appearing
Fixed: Misalignment of images in the Pro Lightbox
Fixed: Images appear as zoomed in the Pro Lightbox
Fixed: Ability to use quotes in pricelist titles
Fixed: Various PHP warnings and notices
Backup Before Upgrading
Please consider backing up your site (both server files & MySQL Database) whenever updating plugins. Here are some backup recommendations.
For the history of changes, view the full changelog.