How Can We Help?
Search for answers or browse our knowledge base.
To delete an image or a batch of images, navigate to Gallery > Manage Galleries > [select gallery to edit] > select all or individual images to delete > under bulk actions, select 'Delete images'...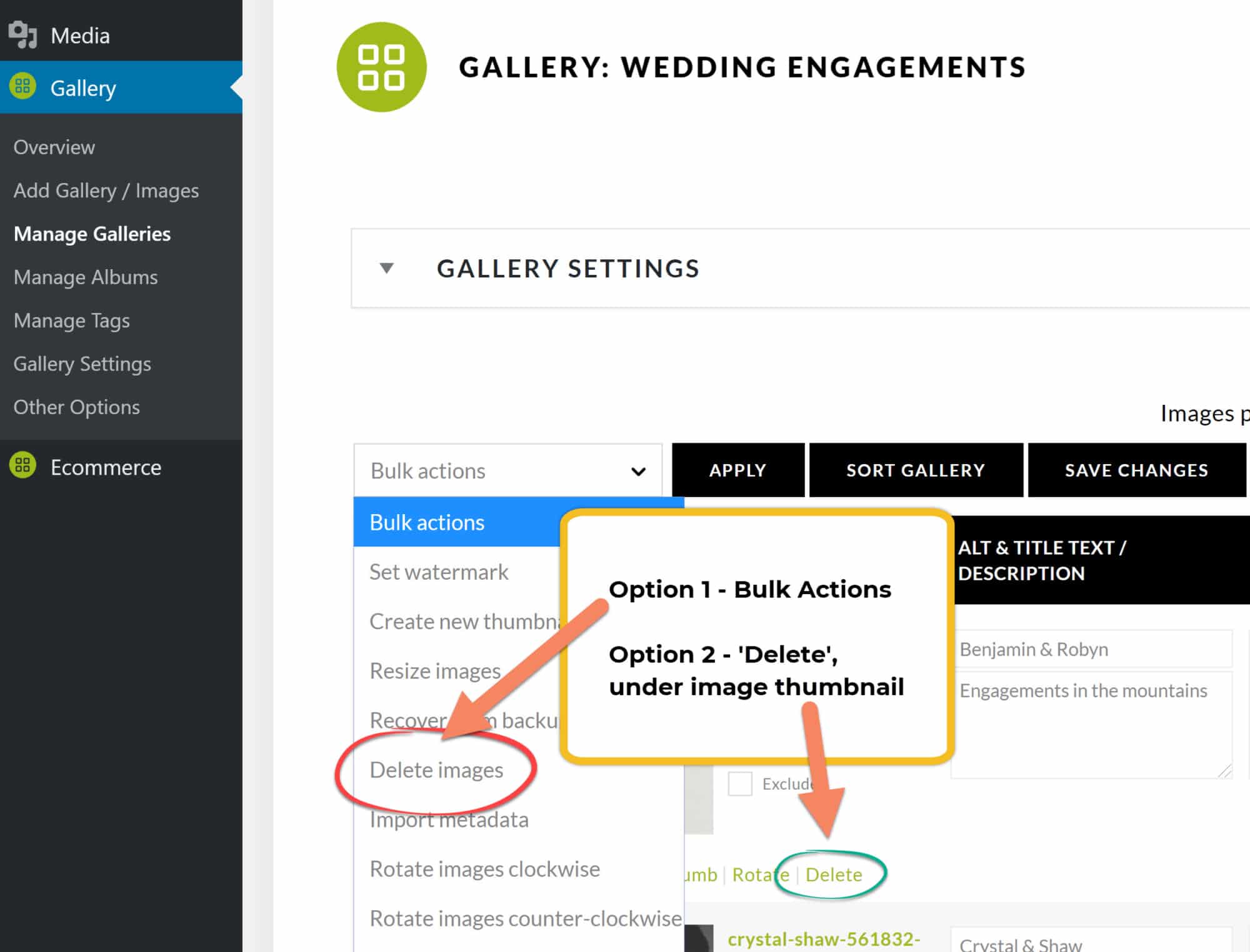 Click 'Apply' and once the process is complete, be sure to click 'Save Changes' !
DELETE GALLERY
To delete an entire gallery, navigate to Gallery > Manage Galleries > select the checkbox next to a gallery (or more than one gallery). Under bulk actions select 'Delete', then click 'Apply'. 🙂

*** DELETING IMAGE FILES
Under Galleries > Other Options > Image Options, there is a setting that is set to 'YES' by default. When deleting a gallery all images will be deleted permanently on the server. This helps reduce storage space on your hosting account server. If you wish to keep those images on your server, after you delete the gallery, you can set this option to 'NO' to keep the folder of images.