How Can We Help?
Search for answers or browse our knowledge base.
How To Display Galleries Based on Tags
TAGS are a powerful feature of NextGEN that many users overlook. You can add tags to any image individually, bulk edit/delete/change tags, and dynamically display both galleries and albums based on tags. When you specify a gallery or album based on tags, NextGEN will look for any image in any gallery that has the specified tag and pull it into a new, dynamically displayed gallery.
Adding and Editing Tags
FROM THE MANAGE GALLERY INTERFACE. The main place to add image tags is the Manage Gallery page. Along with other meta data like title and caption, you can add tags for any image separated by commas.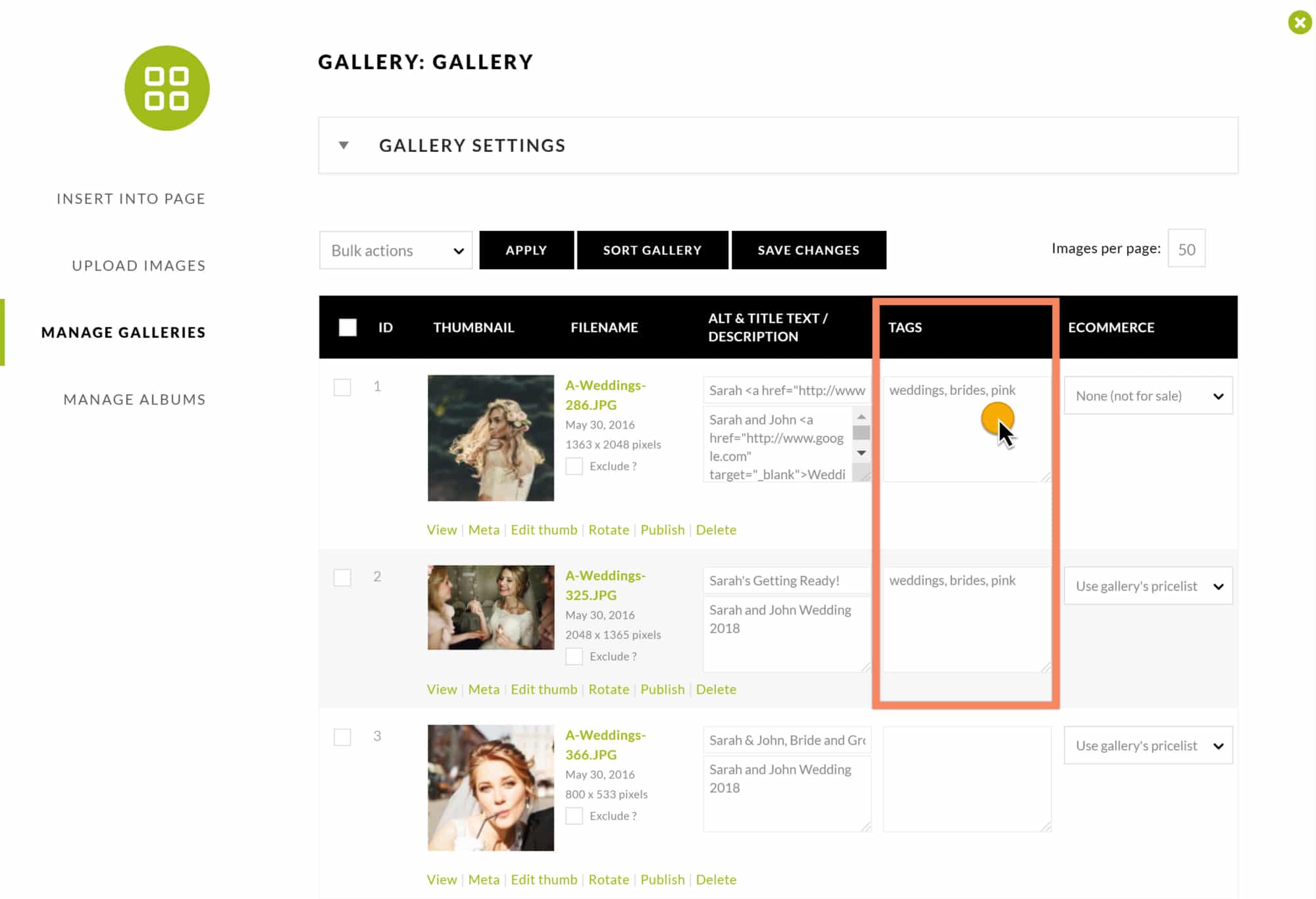 FROM THE MANAGE TAGS PAGE. Once you have a large quantity of tags, you can bulk edit your tags from the Manage Tags page. Select any tag and delete it or change it. This can provide an efficient way to manage large quantities of tags and images.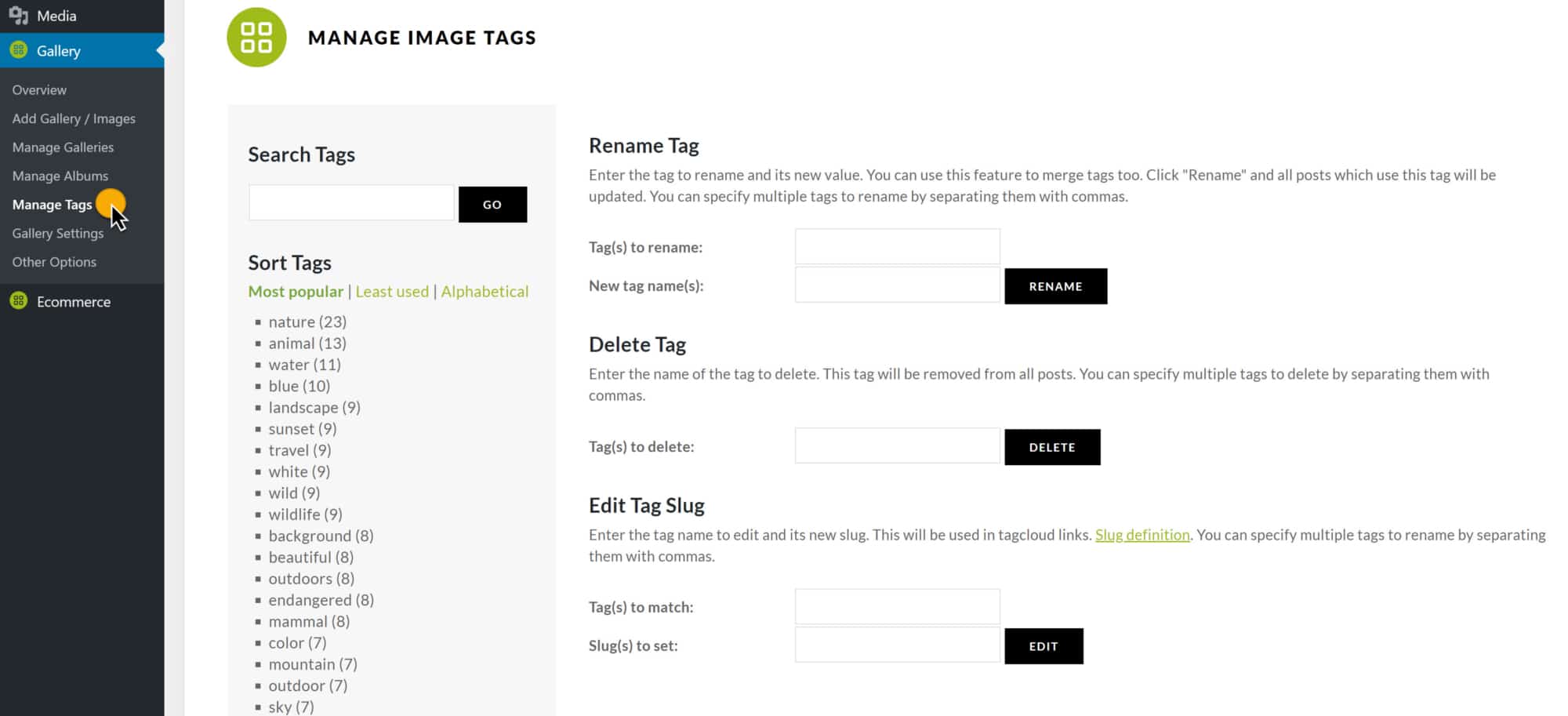 Displaying Images Based on Tags
DISPLAYING GALLERIES BASED ON TAGS. You can use tags to dynamically generate galleries.
Through the Add Gallery Window click on the add gallery icon:
Follow the steps below to access our Add Gallery Window.
FOR THOSE WHO ARE USED TO USING THE CLASSIC EDITOR
As of WordPress v5.0 you will need to install the Classic Editor plugin to continue editing your posts and pages the way you have been used to.
The Add Gallery Window is accessed by hovering over the (+) symbol and select the NextGEN Gallery 'Add Gallery' icon to the right as shown in this screenshot below.

Or click on the (+) symbol and select the NextGEN Gallery block under 'Common Blocks' as shown in this screenshot below (or searching for 'NextGEN Gallery' above the list):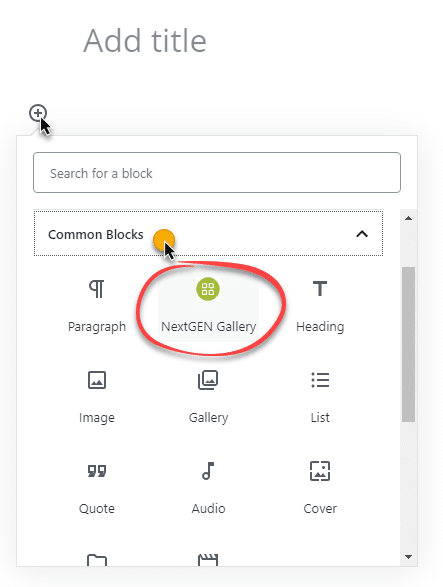 Under 'Insert Into Page' > Choose Display, select the gallery type you want your gallery (based on tags) to display as: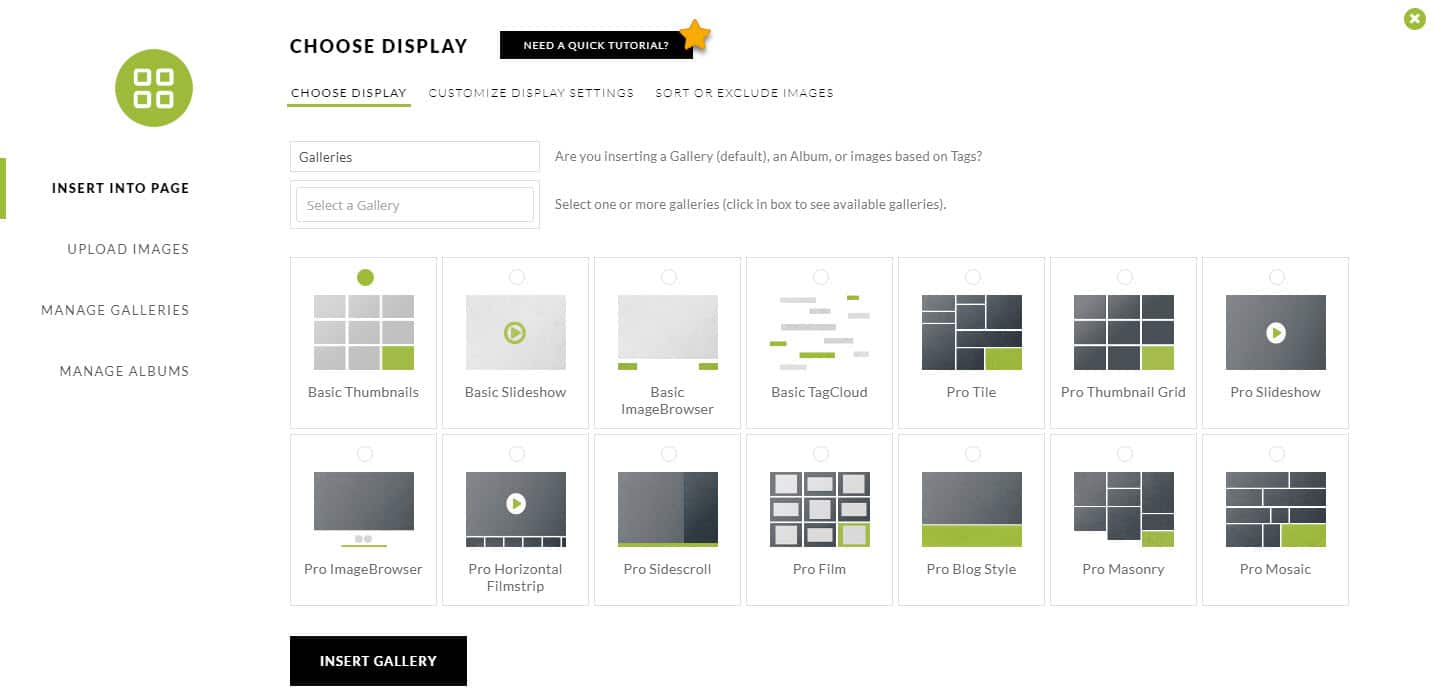 Next, under 'What would you like to display?' select 'Tags' in the drop-down, and then click once in the text box next to the word tags and select the images based on tags you want included in your gallery: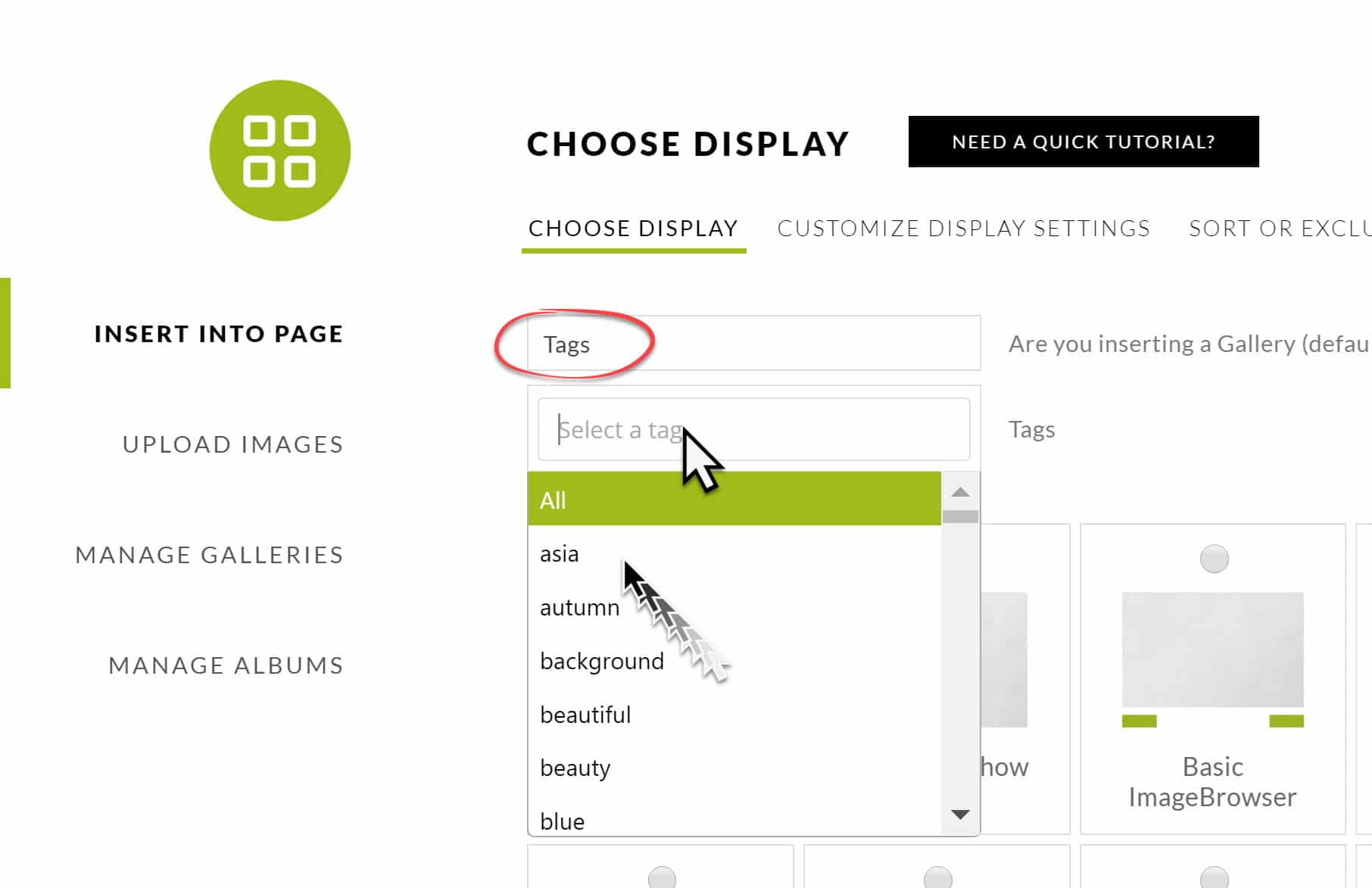 RESULT:
DISPLAYING TAG CLOUDS
.
You can also display tag cloud in any post or page. Clicking on any tag will dynamically generate a gallery with any images that include the specified tag.