Requires minimum: MacOS Sierra 10.12 or Windows 10 64bit, Lightroom Classic (our plugin is not compatible with Lightroom CC).
SETUP CONNECTION WITH HTTP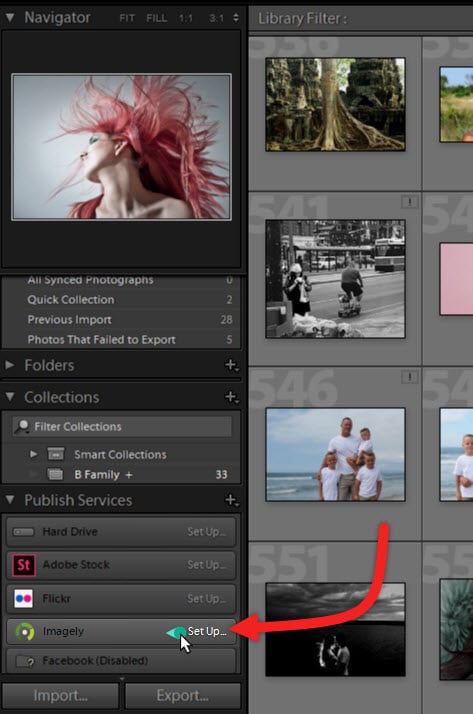 STEP 1 - Add your site address under 'WordPress Settings' tab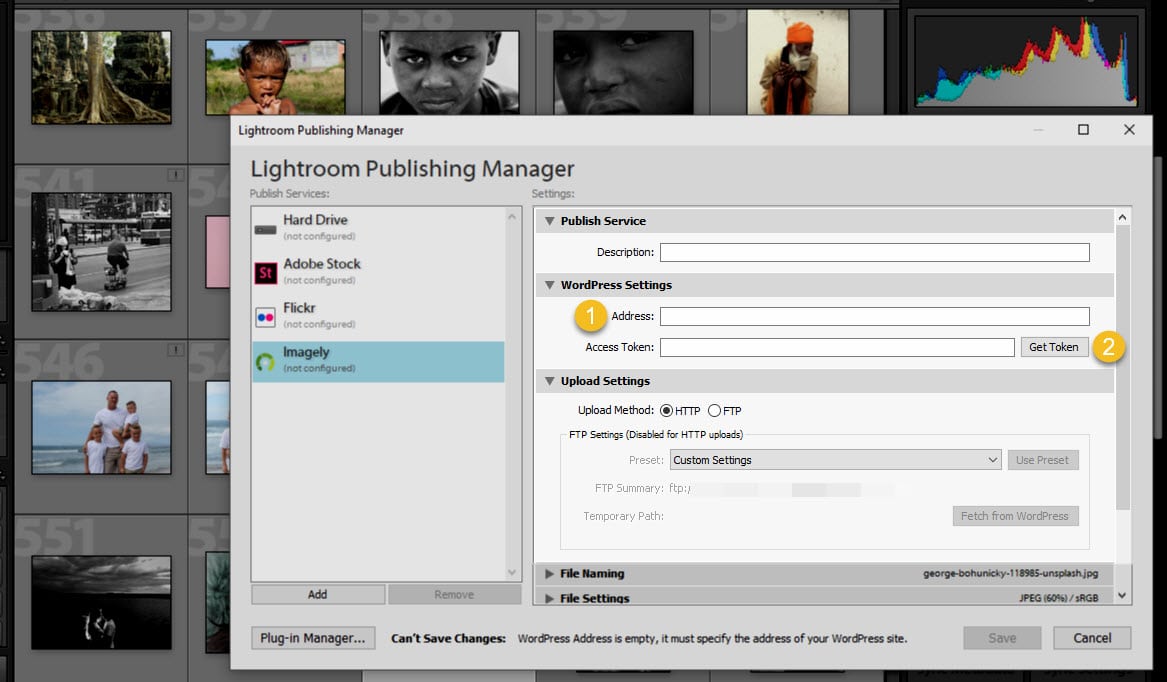 STEP 2 - Select 'Get Token'
Confirm your site address, add your username and password and select 'Retrieve Now'... wait for the process to complete and select 'OK'.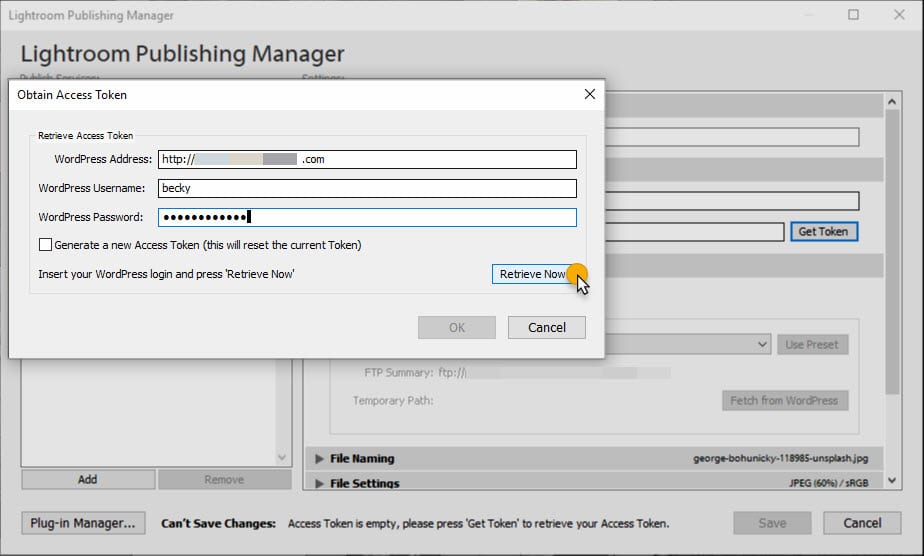 STEP 3 - Give your publishing profile a name and select 'Save'. You're finished and now ready to publish images.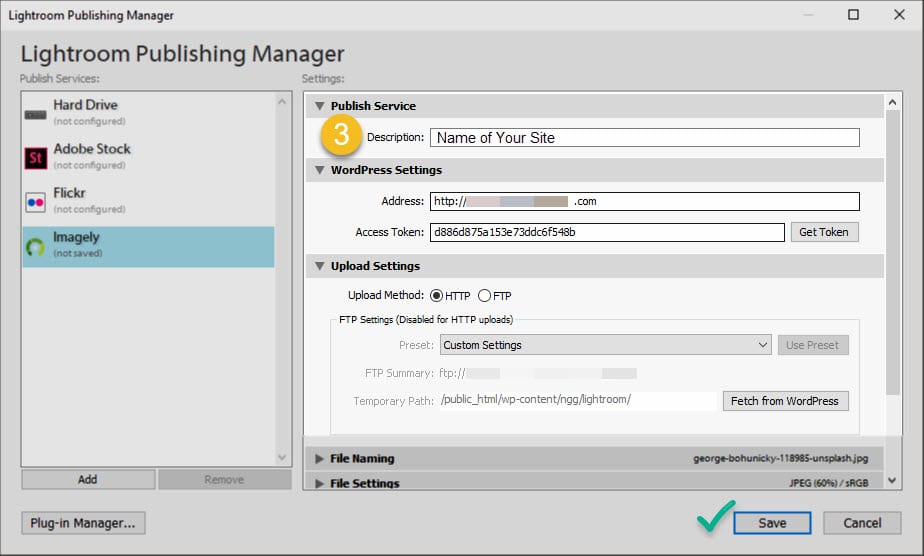 SETUP CONNECTION WITH FTP
(We recommend only using FTP if the HTTP set up doesn't work out for you.)
Step 1 - Click on the Set Up button for the Imagely publishing service.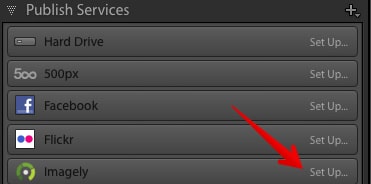 Step 2 - Fill in the description, WordPress Settings, and FTP Settings.
A description can be anything you want to call it.
For Website Settings, be sure to include http, https, and www as you have it used on your website.
If FTP Settings is not showing you options, click on the preset dropdown and choose Edit. That will bring up the FTP module.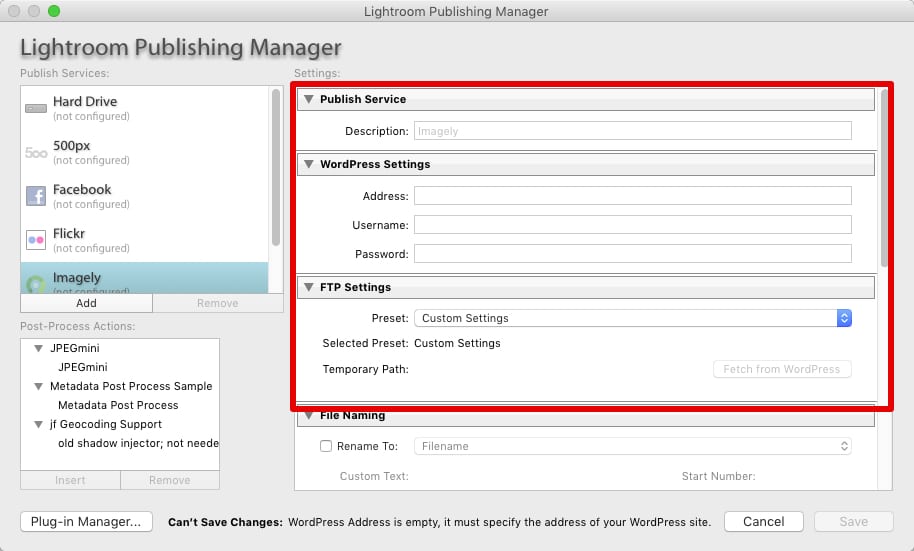 Step 3 - Enter your FTP or SFTP settings as needed.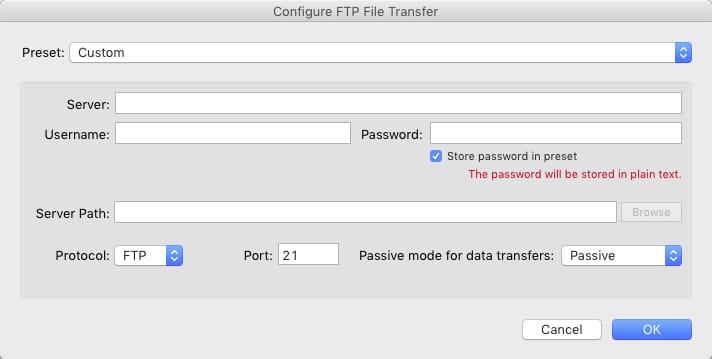 Include all required FTP or SFTP credentials as required by Lightroom and supplied by your hosting company.
Once entered, click the Browse button and click to your /wp-content/ folder and save.
Once you click OK to close the FTP module, click on the Fetch from WordPress button for the temporary path visible in Step 2.
Step 4 (optional) - Configure any additional settings that you want using for the publishing service.
< Install the Lightroom plugin