WordPress has implemented a new feature to the Plugin directory.
The feature is called Favorite and it's similar to a bookmark, but with one click.
Adding NextGEN Gallery to your favorite list is very simple.
Visit the WordPress.org NextGEN Gallery listing
Click the Heart Icon as you see in the screenshot below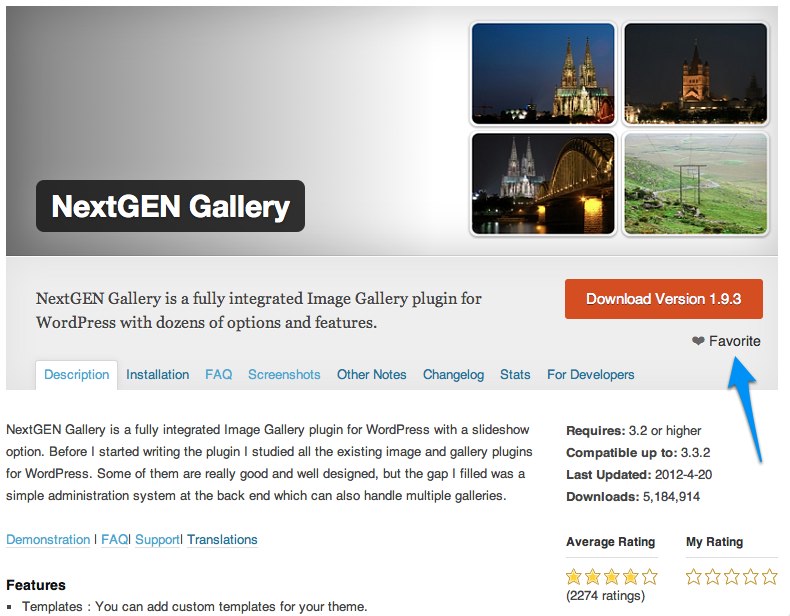 Why is this useful?
If you're interested in extending your NextGEN Gallery with additional plugins, but find that you do not have the time to install and set up additional plugins right away then this feature is perfect for you.
When you find new plugins you want to add in the future, just add them to your favorite list.
Eventually the time will come when you'll be ready to install the plugin.  Revisit the WordPress plugin directory, log back in and click My Favorites.
We hope you found this quick tip useful.
Thanks for reading,
Scott