Sell Photos on WordPress
with Automated Print Fulfillment!
NextGEN Pro is the ONLY WordPress plugin with automatic print lab fulfillment.
Ship prints direct to customers with WHCC, a leading pro print lab.
Proof and Sell like a Pro.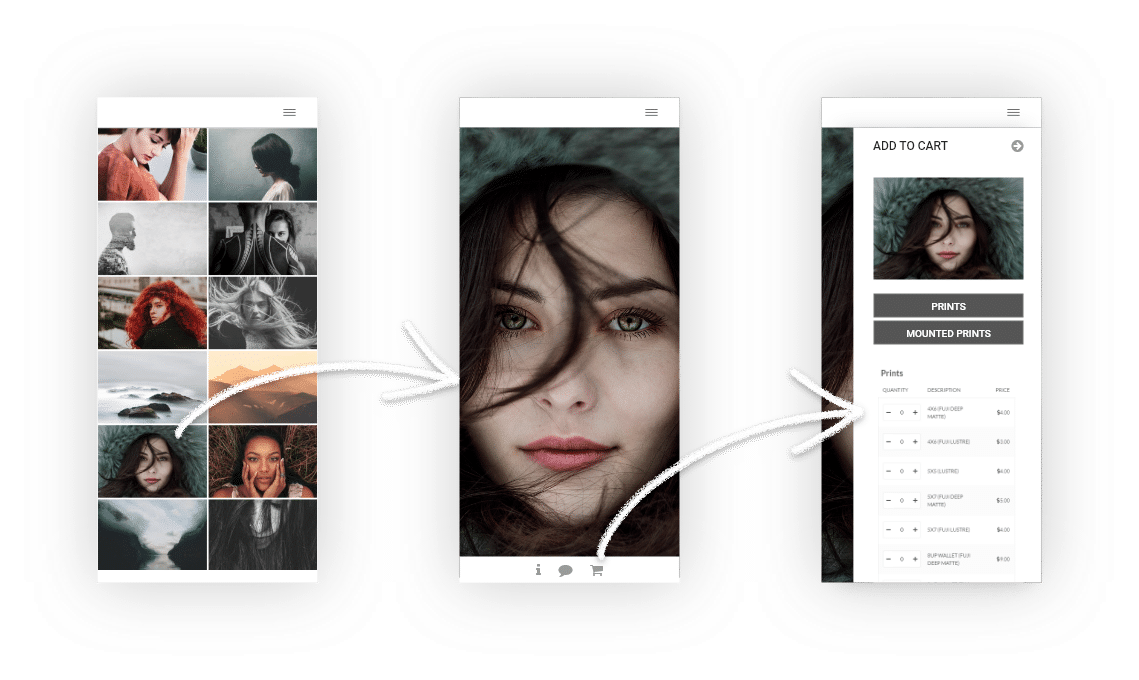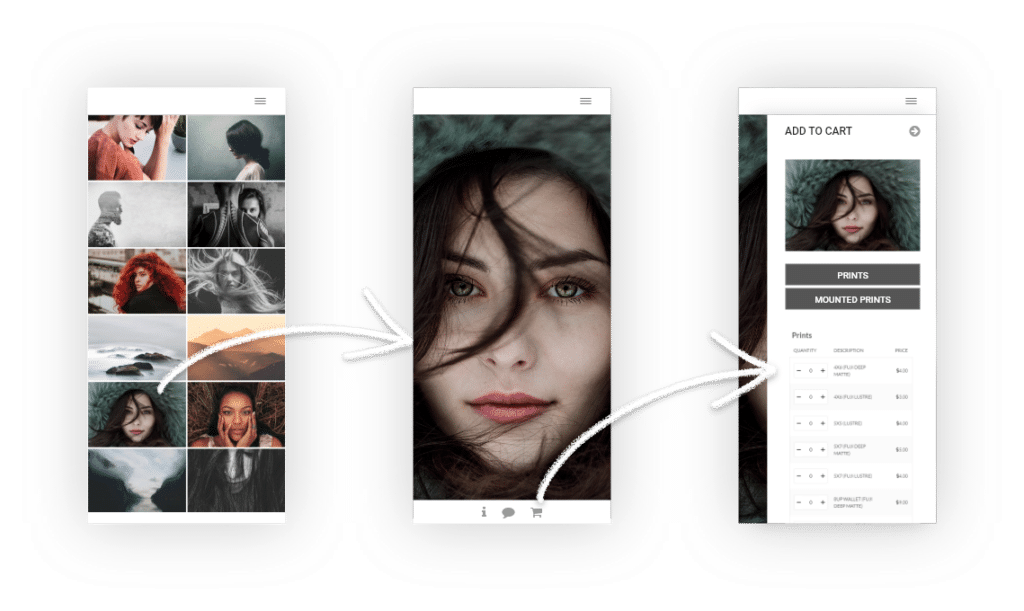 SELL PHOTOS ONLINE
Sell prints. Fulfill manually or use automated print fulfillment.
SELL DIGITAL PHOTOS
Sell digital downloads. Defined resolutions, prices, and license.
AUTOMATIC FULFILLMENT
Have prints sent automatically to customers from pro labs.
AUTOMATED SALES TAX
We've integrated with Taxjar to caclulate accurate sales tax.
STRIPE & PAYPAL
Accept credit cards with Stripe, sell via Paypal, or take checks.
COUPONS
Create and manage coupons to maximize sales.
PRICELISTS
Create and manage central pricelists with print options.
NO COMMISSIONS
We charge zero commissions on your sales.
Print Fulfillment FAQ
We integrate with White House Custom Colour (WHCC). WHCC is one of the most popular print labs in the United States for professional photographers. We plan to integrate with other labs, including international labs, in the future.
You can configure and sell prints from anywhere globally, but orders can currently only be shipped to addresses within the United States and Canada. This is due to a limitation with WHCC, which only provides up front detailed shipping cost information for US and Canadian addresses. We're exploring multiple options to provide international shipping in the future.
Shipping costs costs are automatically calculated during checkout. The cost and total fulfillment time from order to delivery can vary depending on the order, shipping distance, and the choice of standard or expedited shipping at checkout.
We provide automated sales tax integrated through Taxjar. You can turn this on or off. For more on how its work, see our documentation here.
You can upload any size image. But we won't show print options to visitors if they are too large for the image you uploaded. For example, if you upload a small photo, your visitors won't be able to order a 30 inch canvas. The best option is to upload reasonably large images, but serve resized, smaller images for web browsing. That's how it will work with NextGEN Pro's default options.
Do I need to have an active Imagely license? We provide users the option to customize the crop of images during checkout.
Yes, you can still configure NextGEN Pro ecommerce to manually fulfill orders. This is common if you want to use your own lab, manage the print process, or heavily customize orders.
Yes, you'll need an active license to use automated print fulfillment and automated sales tax.
We integrate with White House Custom Colour (WHCC). WHCC is one of the most popular print labs in the United States for professional photographers. We plan to integrate with other labs, including international labs, in the future.
We offer a selection of print types and styles from WHCC's catalog. This includes a wide variety of sizes and papers, and includes things like mounted prints and canvases. We don't currently offer 'products' like coffee cups or cards.
We white label the prints. That means prints will appear to be from you (using your Studio name and address in ecommerce settings), not from Imagely or WHCC.
None! Most web services that offer print services take a percentage of your total sales. We do not. You'll simply pay the cost of the print order from WHCC.
As Seen On



Frequently Asked Questions.
Still have questions? These are some frequently asked questions, but, if your question is not listed feel free to check our documentation or contact us.
NextGEN Plus is a perfect solution for photographers, designers, bloggers, and small businesses. Or anyone who needs to create, manage, and display a lot of galleries with easy management, adjustments and organization. If you want to create a beautiful WordPress gallery, then you need NextGEN Plus.
NextGEN Pro is for any photographer who wants to run more of their business tasks, like photo proofing, digital downloads, and print sales using our ecommerce system. NextGEN Pro is designed specifically for you!
To use Imagely themes or plugins on your website, all you need is a self-hosted WordPress.org installation. If you are hosting with WordPress.com then their Business Plan is required.
Definitely not! You can easily create and customize beautiful photo galleries without any coding knowledge or experience. We made it extremely user friendly, so you can build and showcase your photos without hiring a developer. However, if you are a developer then you are welcome to use the built-in Custom CSS features or hook into our API to extend capabilities. But we don't recommend modifying. core code, so be sure to make a custom plugin if you plan on coding customizations.
NextGEN Gallery will not slow down your website. We built NextGEN Gallery, Plus, and Pro for performance from the ground up and have thoroughly tested it to ensure that it doesn't adversely affect your website's performance. Images can slow down a website, but that will happen no matter the gallery system used.
Of course, we do. In fact, we work so hard to provide the absolute best support in the industry for any issues that you have. In the unlikely event that you do run into any issues with Imagely products, simply let us know!
Yes, you can still configure NextGEN Pro ecommerce to manually fulfill orders. This is common if you want to use your own lab, manage the print process, or heavily customize orders.
We have a 14-day refund policy that's incredible. If for any reason you're unhappy, get in touch. It's that simple.
Sure, you can use Imagely products on client sites by purchasing an appropriate license for each client site or you can refer them and earn a 25% commission through our affiliate program).
No. Our products are built for WordPress, so they will not work on sites that do not use WordPress. But our themes and plugins are compatible with the WordPress.com platform if you are using the Business plan, which allows WordPress.com users to install plugins and themes of their choosing.
All pricing plan payments renew annually, except for the Imagely Lifetime plan. Your initial payment allows you lifetime use of the Imagely themes and plugins. Annual renewals provide ongoing access to new features, bug fixes, addons, urgent security updates, and technical support. You can change plans or cancel your account at any time. If you cancel, you'll lose access to all of the above when your membership expires.
The Imagely Lifetime plan is a one-time payment that includes ongoing updates, support, and access to service-based features like automated print fulfillment and automated tax calculations.
Your payment gives you lifetime rights to use Imagely themes, NextGEN Plus and/or NextGEN Pro. You can cancel anytime and continue to use both the themes and plugins forever. Annual renewals provide ongoing access to updates, support, and services like TaxJar and Print Lab. If you cancel, you'll lose support, updates, and tax/print services when your membership expires.
No problem, head over to our contact form, select pre-sales, and ask us any questions you may have here.
Loved By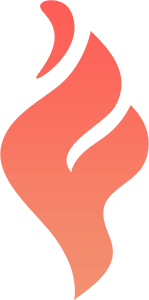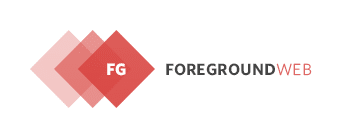 Huge time saver for photographers
I've been suggesting to photographers for years that they use a customizable readymade template to get their photography websites off the ground quickly - but then transition to WordPress as soon as possible, to be able to get more significant SEO and all the plug-in benefits.
Now Imagely has created the perfect combination for photographers: a gorgeous, customizable turnkey template that is simple for non-coders to set up and manage AND immediately offers the entire WordPress advantage - not to mention dependable hosting, too!
It's a fantastic combination and a huge time saver for photographers looking to create striking-looking websites that also support smart business growth right out of the gate.
Sleek & customization WordPress themes and plugins
When it comes to online digital solutions for photographers, there are a lot of options out there…but few that really have all the
right tools under one roof
.
Imagely offers website hosting, sleek & customization WordPress themes and plugins that are literally built from the ground up by photographers…for photographers.
I use their products and services throughout my website and couldn't be happier!
No other image plugin comes close!
I have been using NextGEN Gallery since its first days … Although there are quite a few other similar plugins for WordPress, their image-management back end relies mainly on WordPress' media management. NGG provides a far better organization of images with great ease. After the new team took over the development, there was a short period of hiccups but since those issues were cleared it continues to provide an excellent platform for image management and presentation. The Imagely team quickly and accurately responds to problem reports and occasional issues are addressed in a timely manner.
Search but you will not find a better feature set in any image management plugin.
Indispensable plugins
NextGEN Gallery and Lightroom: Indispensable plugins! Love NextGEN Gallery with eCommerce options. Very easy to set up. It saves a ton of time getting my photos into their proper galleries at the right resolution. It really speeds up the workflow.
Innovation
What I look for in any company I use to support my business? Innovation. Easy communication. Willing to take risks. A fun contemporary attitude. Imagely has these in spades! Imagely has the future in their sights and yet does not forget about who they are serving
Almost 17 years of Awesome and Easy!!!
My wife and I started a personal WordPress blog back in 2002, before our oldest daughter was born. We settled on NextGEN gallery because it was simple and easy for my wife to use, and it delivered a great experience for our friends and family. After almost 17 years; countless server, database, WordPress, theme, and plugin updates; and many wonderful family moments shared, NextGEN Gallery remains THE plugin of choice for sharing our favorite images with friends and loved ones around the world!
Share this with other photographers