Sell Photos on WordPress
with Automated Print Fulfillment!
NextGEN Pro is the ONLY WordPress plugin with automatic print lab fulfillment.
Ship prints direct to customers with WHCC, a leading pro print lab.
Proof and Sell like a Pro.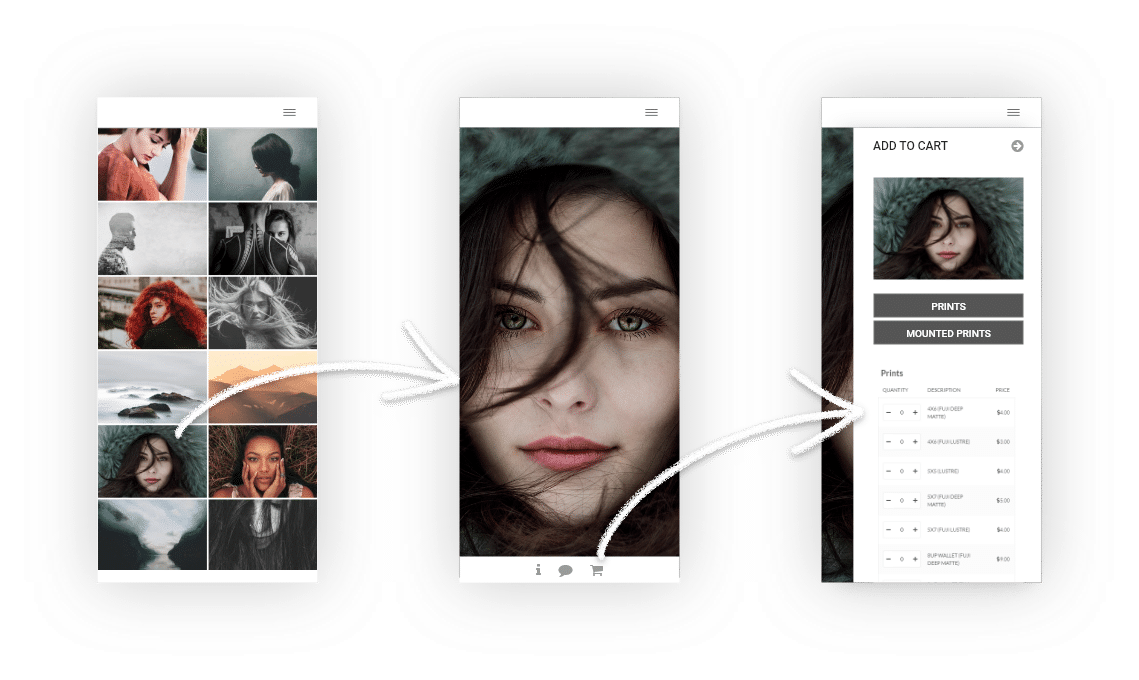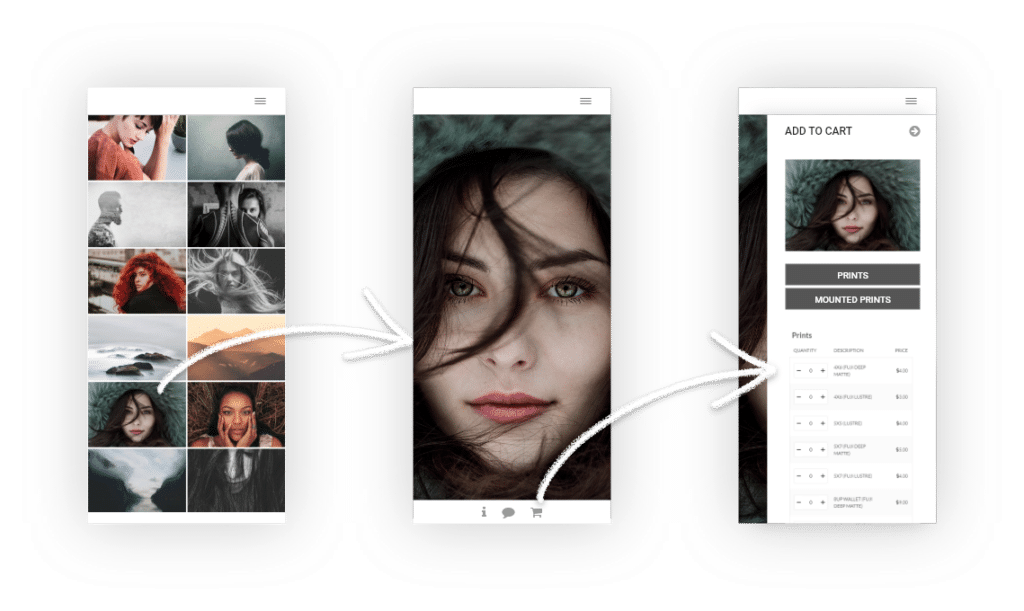 SELL PRINTS
Sell prints. Fulfill manually or use automated print fulfillment.
SELL DOWNLOADS
Sell digital downloads. Defined resolutions, prices, and license.
AUTOMATIC FULFILLMENT
Have prints sent automatically to customers from pro labs.
AUTOMATED SALES TAX
We've integrated with Taxjar to caclulate accurate sales tax.
STRIPE & PAYPAL
Accept credit cards with Stripe, sell via Paypal, or take checks.
COUPONS
Create and manage coupons to maximize sales.
PRICELISTS
Create and manage central pricelists with print options.
NO COMMISSIONS
We charge zero commissions on your sales.
Print Lab Pricing
To use print fulfillment, you'll need the Pro, Enterprise, or Lifetime plans.
We do not charge commission on sales!
Enterprise
For professional and power users
$299
Everything in Pro, and:
+ Use on Unlimited Sites
+ Multisite Premium Support
Pro
Everything you need to sell photos with WordPress
$139
Everything in Plus, and:
+ Use on 3 Sites
+ NextGEN Pro
+ Ecommerce built-in
+ Sell from Originals
+ Simple Checkout
+ Secure Orignal Backups
+ Automated Print Fulfillment
+ Zero Commissions
+ Manual Print Fulfillment
+ Automated Tax Calculations
+ Image Proofing
+ Lightroom Integration
+ Stripe Payments
+ PayPal Payments
+ Check Payments
+ Test Transactions
+ Free Digital Downloads
+ Paid Digital Downloads
Plus
Build the perfect photography site
$79
Everything in NextGEN Gallery, and:
+ Use on 1 Site
+ Over 12 Imagely Themes
+ NextGEN Plus
+ Pro Thumbnail Gallery
+ Pro Slideshow Gallery
+ Pro Filmstrip Gallery
+ Pro Masonry Gallery
+ Pro Mosaic Gallery
+ Pro Tiled Gallery
+ Pro Blogstyle Gallery
+ Pro Grid Album
+ Pro ImageBrowser Gallery
+ Pro List Album
+ Hover Captions
+ Image Protection
+ Image Social Sharing
+ Full Screen Lightbox
+ Image Commenting
+ Image Deeplinking
+ Secure Original Backups
+ Frontend Image Search
+ Retina Images
+ Open Graph
+ Twitter Cards
+ 1 Year of Pro Support
+ 1 Year of Updates
100% No-Risk Money Back Guarantee!
You are fully protected by our 100% No-Risk-Double-Guarantee. If you don't like the products over the next 30 days, then we will happily refund 100% of your money. No questions asked.
Print Fulfillment FAQ
Frequently Asked Questions.
Still have questions? These are some frequently asked questions, but, if your question is not listed feel free to check our documentation or contact us.
As Seen On



What's the difference between plugins?
NextGEN Pro
Ecommerce
Interface
Image Upload/Processing
Gallery Types
Other
NextGEN Plus
Ecommerce
Interface
Image Upload/Processing
Gallery Types
Other
NextGEN Gallery
Ecommerce
Interface
Image Upload/Processing
Gallery Types
Other
Loved By