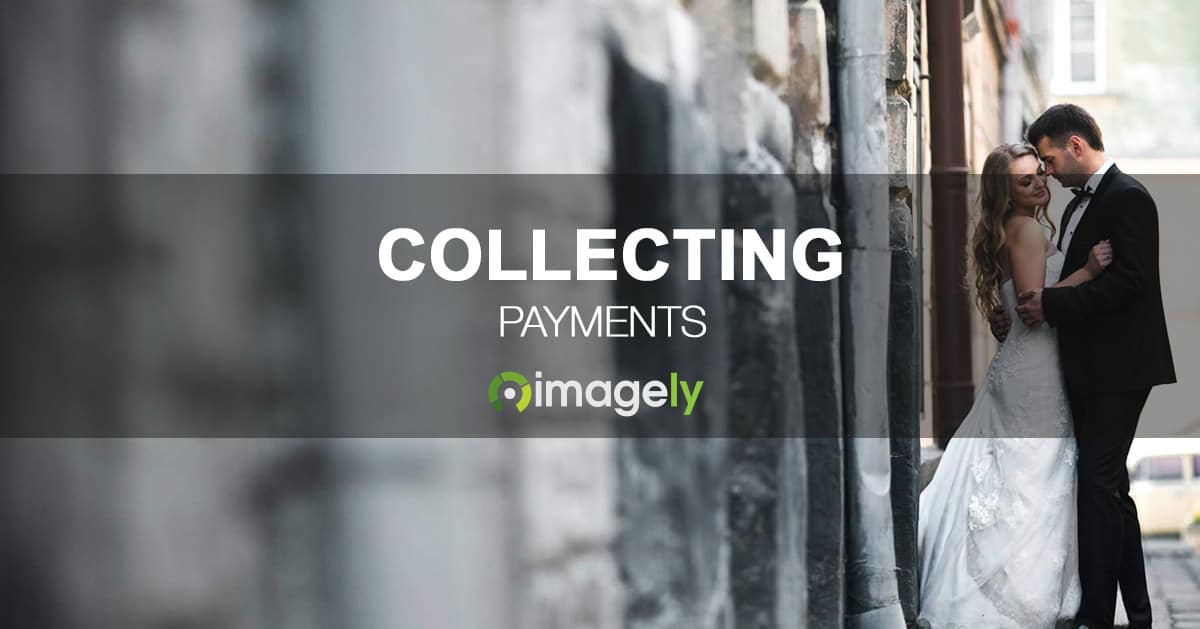 Being a photographer is more than just the camera and the photo. It's a business.
Like most businesses, you will want a way to accept payments from clients.
If you walk into a big box store, or a chain pharmacy or most businesses with a retail storefront, they are likely using a credit card machine. These machines are usually rented from the credit card processor, and then an added fee is taken out of each transaction.
That can add up, quick, and it's not ideal for photographers.
But that's where Square comes in!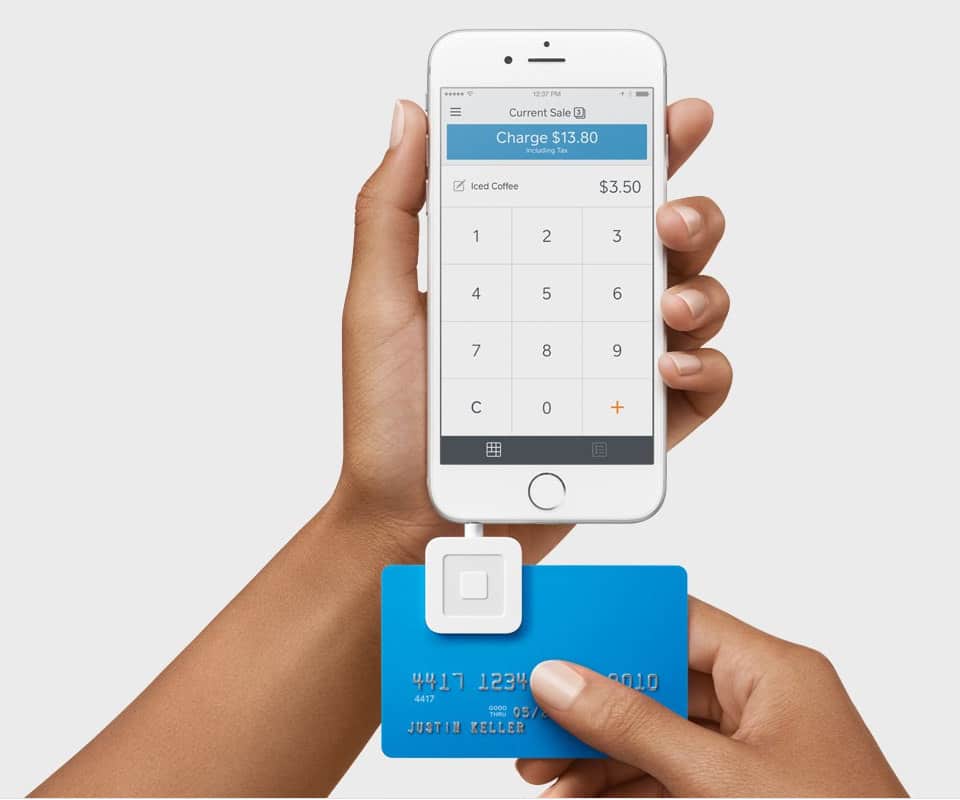 Square is a neat device that you plug into the headphone jack of your mobile devices, like an iPhone or Android phone.
With Square photographers can accept credit cards of all types, from their phone, anywhere and anytime.
The app allows for payments to be collected even without data or wifi. The information is stored securely offline and then once the phone has data or wifi again, the payment will be processed.
You can even collect checks and cash and send out invoices. It's truly a fantastic service.
And the best part is there are no rented devices and no monthly fees (unless you upgrade with additional features like inventory).
All Square takes is a small, and common, credit card processing fee. That's not asking a lot, in my opinion.
More recently Square started offering a new credit card reader for cards with chips. The same device, which is Bluetooth, is a contactless reader for people who want to pay with Apple Pay.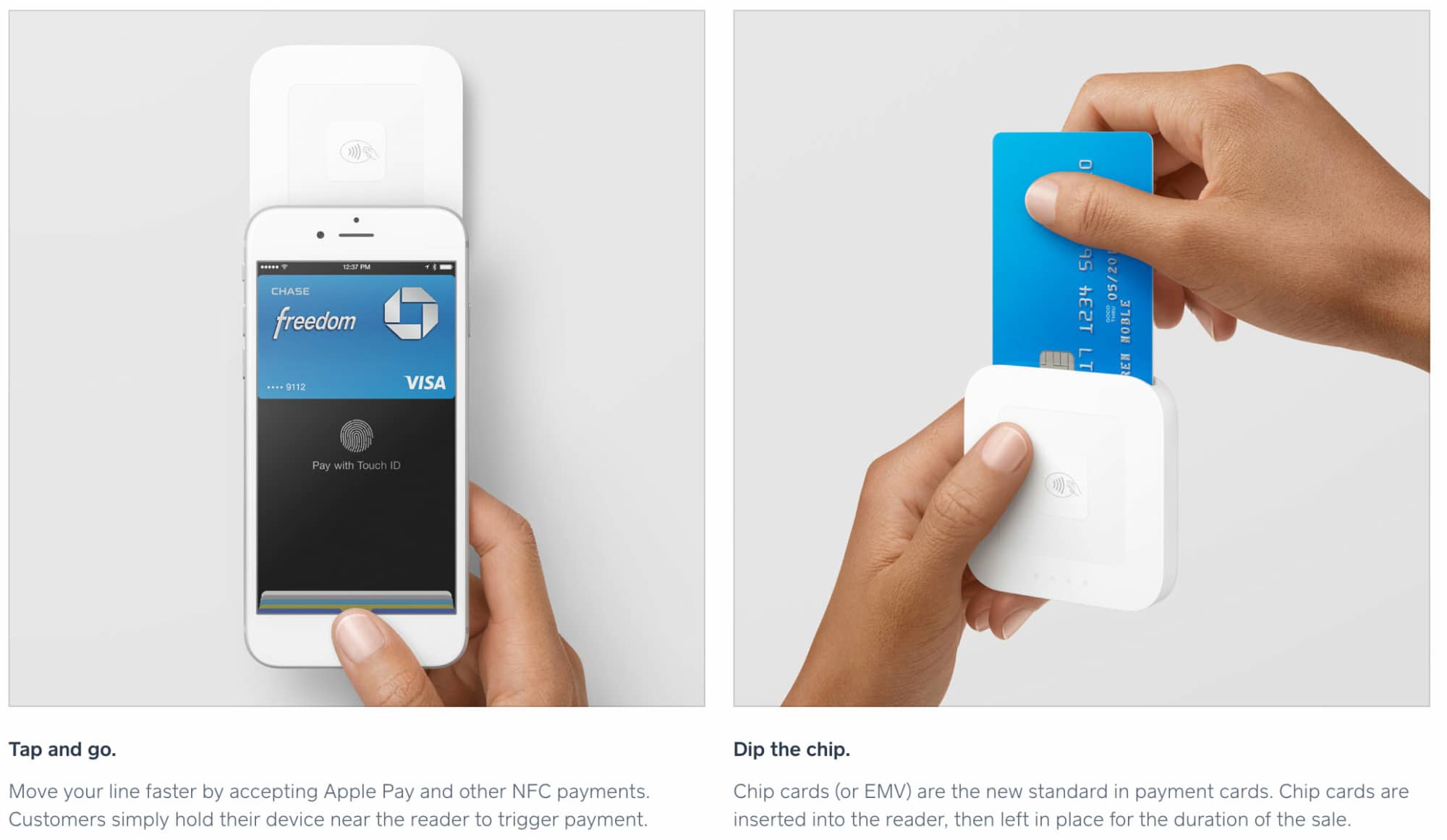 Square has stepped up the credit card payment game and is taking the industry by a storm. I'm seeing local businesses switching as well as many photographers hopping on board.
I hope that you will check out Square and consider them for your photography business as well.
As a side not, be sure also to take a look at Square Cash, which is a great way to send money, securely, to anyone and without any fees as long as it's debit card to debit card.