CREATE A NEW ALBUM
1) Go to Gallery >> Manage Albums
2) Next to 'Add new album', give your new album a name and then click 'Add'

3) Next to 'Select album' > [select your new album]
4) Drag and drop your galleries over into your new album area, see: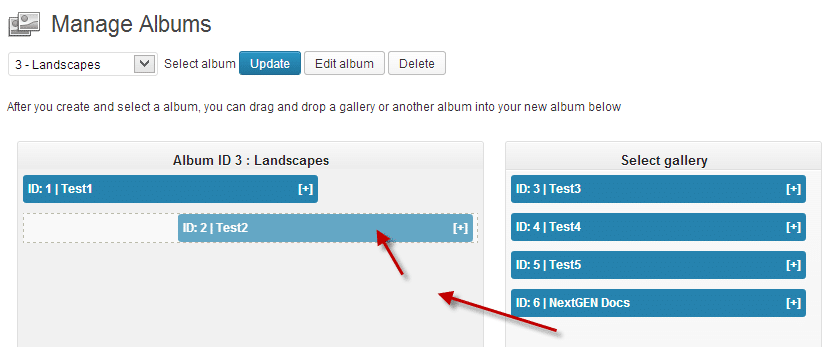 5) Once you're done adding your galleries, click 'Update', and you're done!
ADD ALBUM TO PAGE/POST
1) Go to page/post and click on the Insert Gallery Window button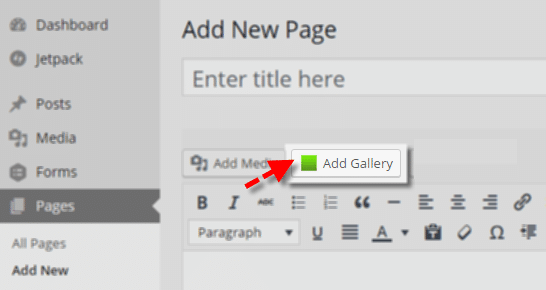 2) A window will pop up, and under 'Display Galleries' > 'Select a display type' > select 'Pro Grid' or 'Pro List', or 'Basic Compact' or 'Extended' Album.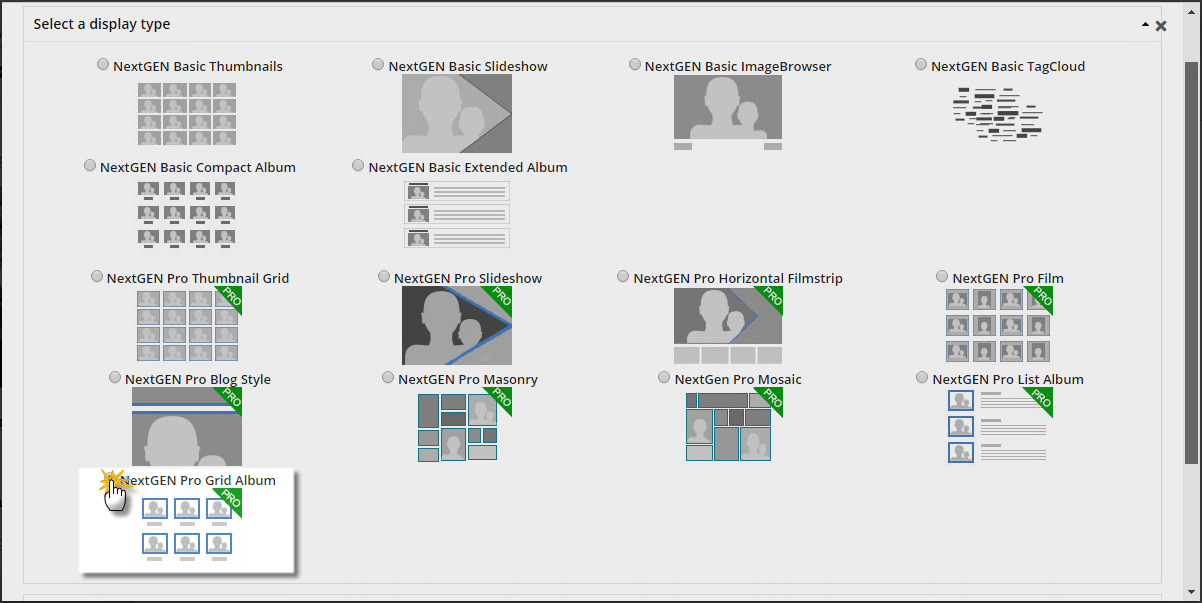 Pro Grid will display like this:
Pro List will display like this:
Basic Compact will display like this:

Basic Extended will display like this:

3) Next, under 'What would you like to display' > Sources > select 'Album', then next to Albums click and select the Album you wish to display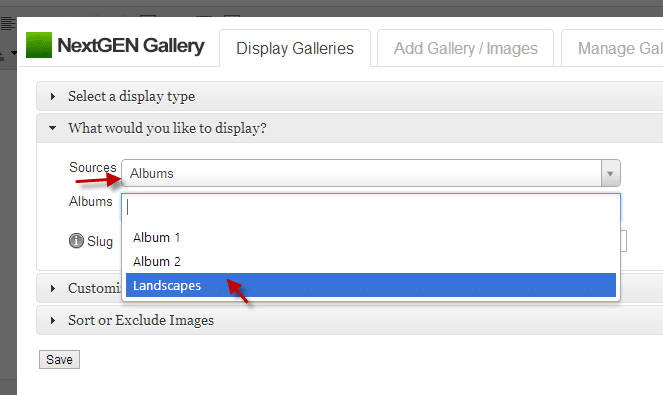 4) Under 'Customize the display settings', choose the gallery type you'd like the galleries to display as when selected within the album
5) Click 'save' to add the Album to your page/post > then click 'Publish'/'Update' for your page/post.