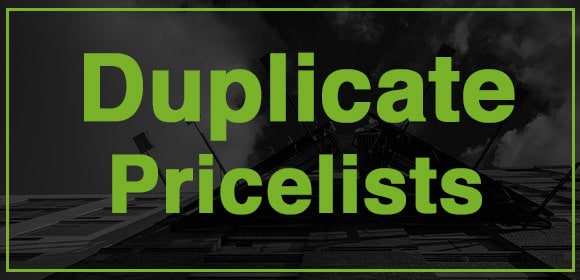 Many customers were emailing in asking about us adding a feature for duplicating pricelists.
This feature is one we discussed internally for a decent amount of time, and was originally going to leave it out in favor of recommending duplicator plugins.
Here is why. There is already a fantastic plugin free in the WordPress directory called Duplicate Post. The plugin makes it super easy to "clone" any post, page or custom post type. Being that NextGEN Pro's Pricelists are custom post types, the duplicating posts plugins will work for the task.
However, after reviewing the code for the duplicator plugins we decided to simplfy the process and just build it ourselves. We found the duplicator plugins sometimes unreliable (unfortunately) and would leave out some products or prices. It was strange.
But our built-in version is working fantastic.
Here is how it works…
Go back to the list of Pricelists.

Under the name of the pricelist select 'Duplicate'.
Now the new Pricelist will show as "Pricelist Name 2" with the numbers increasing each duplicate.
It's as simple as that! Now creating multiple Pricelists with similar products but different pricing is even easier than ever.
We hope you enjoy this feature as much as we do. 🙂