How Can We Help?
Search for answers or browse our knowledge base.
Ecommerce: Digital Downloads & Adding Your License Agreement
NextGEN Pro Ecommerce allows you to offer automated digital downloads of your images at any size you specify. Please take a moment to read through the setup process for your digital download products in our help guide here: How to Create A Pricelist . An important part of offering digital downloads is having a license agreement for the customer to read before purchase.
ASSIGNING YOUR LICENSE AGREEMENT
Step 1) Create your page with your license agreement text. To help photographers create a license for their photographs we decided to partner with The Law Tog, Rachel Brenke. Rachel is a photographer with a law degree, and on her website she offers legal advice in addition to contracts and other documents that you can purchase and customize. Links to examples of license agreements and more information on how to set up your agreement can be found here: NextGEN Pro Digital Download License Agreements and here is a quick link to an example of a Stock Agreement & Print Release Form . When you're finished creating your page, click 'publish'!
Step 2) Assign your license agreement page in your pricelist. After your page is created, go to Ecommerce > Manage Pricelists > Select pricelist you created that includes your digital download options > Under Digital Downloads check 'Display link to license terms?' and select the page in the drop-down that you previously created with your license agreement, and save.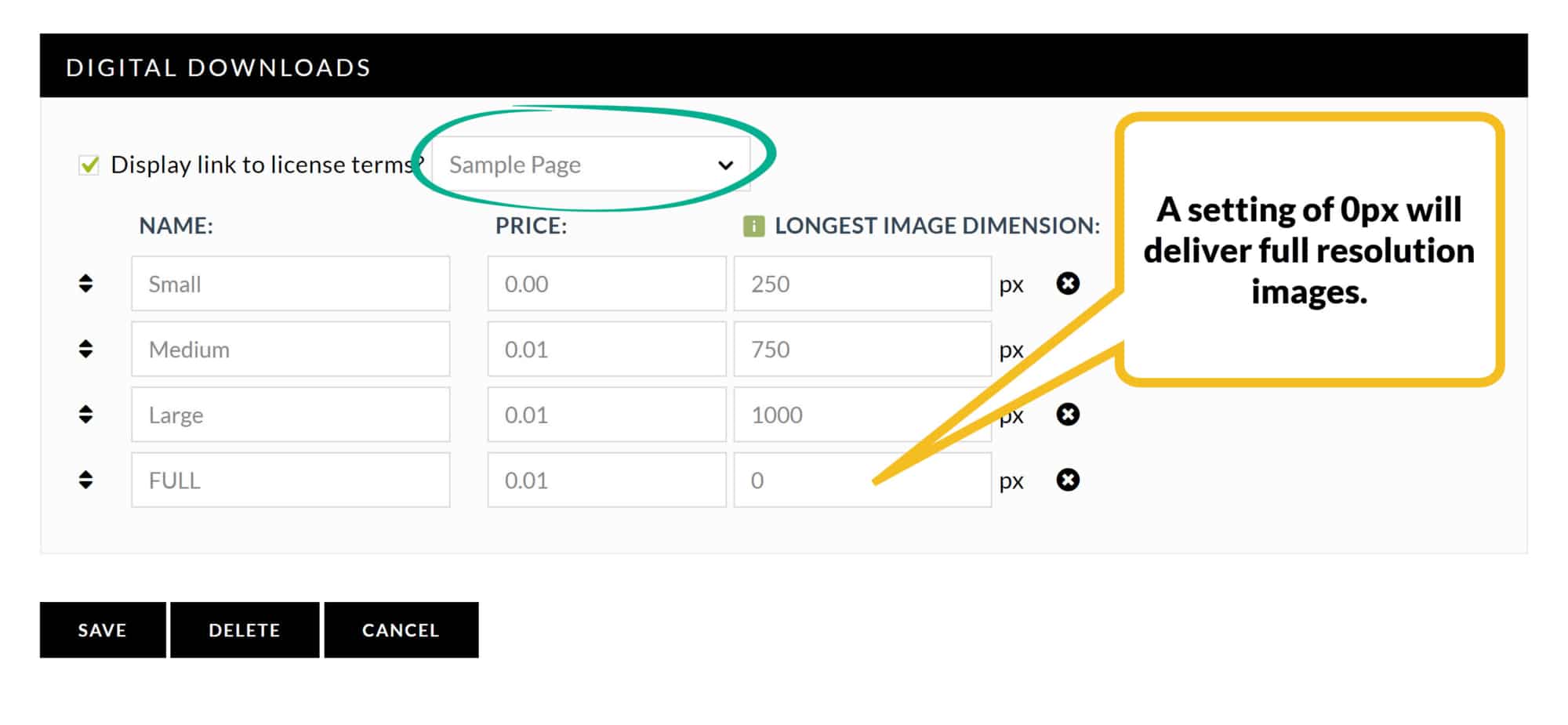 Now when you view your product options you will see a link to your license agreement here in the Pro Lightbox window: