Extended Album displays as a list, with thumbnails to the left. Above the thumbnail is the title of the gallery, and alongside the right of the thumbnail is the description of the gallery and amount of images within the gallery. Each thumbnail links to the gallery you include in your album, see example:

HOW TO ADD DESCRIPTION TO GALLERY
Go to Gallery >> Manage Galleries > [select gallery to edit] > under Gallery settings, you can edit the title & description here: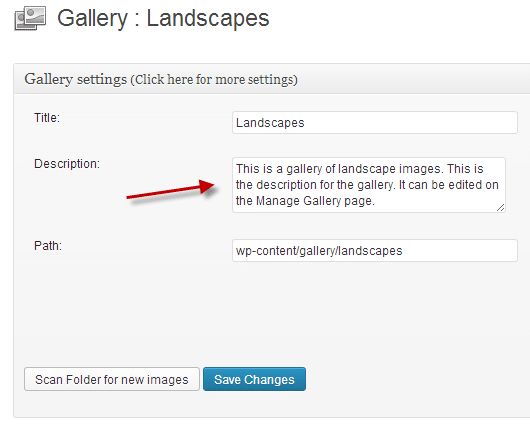 Be sure to click 'save changes' when you're done!
EXTENDED ALBUM SETTINGS
Global default settings for the extended style album are found under Gallery >> Gallery Settings. This is where you can set the default gallery style for all galleries to display as, when selected in the album, see: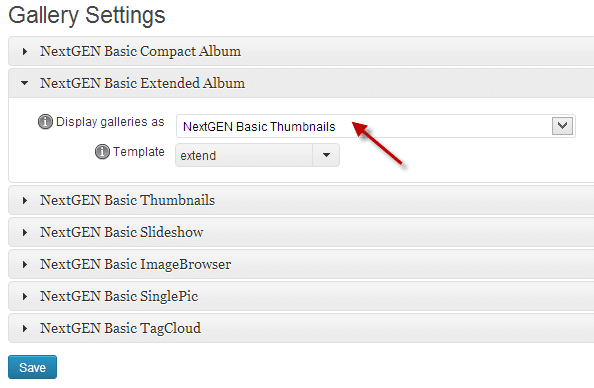 Through the Insert Gallery Window, when adding the album to your page/post, you can customize these settings on a per album - per page basis. Learn how to add an album to a page or post here.